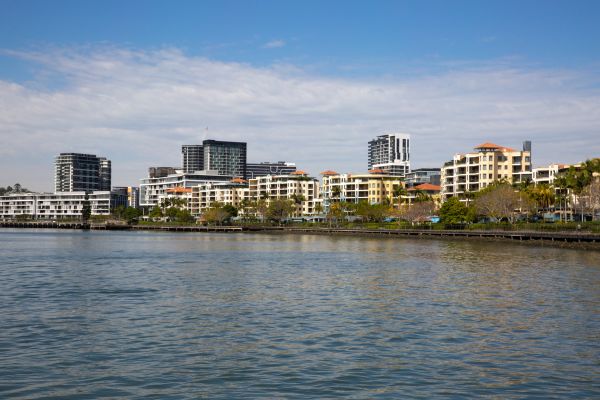 How to minimise settlement risks when buying a brand new property
When you buy an apartment off the plan, you're signing a contract for a property that may not be complete for two or three years.
This tends to increase the chance that market conditions or your own circumstances will change and either affect your ability to settle or delay settlement at your cost.
Off-the-plan buyers would be hoping the value of their property rises during the settlement period, and this has been the case in Sydney and Melbourne during the recent property boom.
But with dwelling values now falling, some off-the-plan buyers will find the value of their unit at the time of settlement is lower than the original contract price.
Vanquish Finance Group managing director Declan Hanratty believes a 10 per cent valuation shortfall is very much the norm across Melbourne, Sydney and Brisbane.
"So much of the off-the-plan stock in recent times has been built for property investors," he said. "They're built and sold based on the developer's need to make profits.
"Some know how to build to market value and still make a profit but many take advantage of buyers' naivety."
Hanratty gives the example of a client who bought off the plan for $850,000 and at settlement the property was valued at $685,000. The clients were able to use the equity in their home to cover the massive $165,000 shortfall, but not all buyers have this option.
Another client with no equity and little in the way of savings bought off the plan for $450,000 and when the first valuation came in at $395,000, Vanquish had to shop around to find a lender that would provide a valuation closer to the purchase price.
"I don't want to be an alarmist and cause undue stress and panic," said Hanratty. "But my process while I'm interviewing [clients] is to look for alternative ways of covering potential gaps."
What happens when the valuation is below purchase price?
For buyers faced with a valuation lower than their purchase price there are two main options: walk away from the purchase, thereby losing your deposit and in some cases being liable to cover any price differential if the property is then sold by the developer at a loss; or find a larger deposit.
Strategies for the latter option include having equity available in existing properties, drawing on savings, taking out a personal loan or borrowing from family members.
If you're aware of a possible shortfall ahead of time, it may be worth paying down debts like car loans and finding new sources of income to increase serviceability of a loan.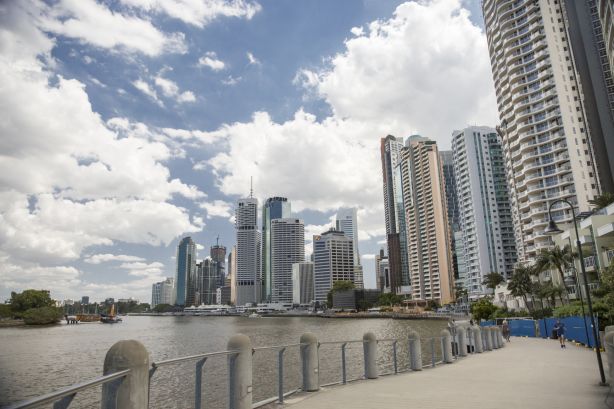 Minimise risk with a conservative budget
If you're looking to buy off the plan, consider the steps you can take to minimise settlement risk. A great place to start is with your budget, particularly in light of tighter lending conditions.
"In more recent times changes in lending policy has hurt a lot of people's ability [to borrow]," said Hanratty. "They may have been hoping to borrow 90 per cent but now can only borrow 80 per cent.
"Many lenders are now applying LMI [Lenders' Mortgage Insurance] once a loan exceeds 70 per cent LVR [loan-to-value ratio]."
Bill Nikolouzakis, chief executive of iBuyNew Group, said it was important to give yourself some breathing space in case you needed to tap into some additional funds when settlement arrives.
"It's best to speak to a reputable mortgage broker and determine how much you can borrow from the bank," he said. "If your mortgage broker tells you that you can borrow a maximum of $500,000 … it's best to buy a property costing less than $500,000 to be on the safe side."
Choose a quality property in high demand
Nikolouzakis said the most important factor in securing a loan for an off-the-plan purchase was to choose a quality property where the bank's valuation was likely to closely match the purchase price.
Start by looking in an area with low supply and high demand, taking note of both the current supply and possible future pipeline of developments.
"This will make it easier to rent out and sell your property in the future if there is less competition to go up against," he said.
Choose suburbs close to key amenities such as public transport, education, employment hubs, hospitals, retail and dining precincts.
"This gives more reason for people to want to live here and makes your property more desirable," said Nikolouzakis.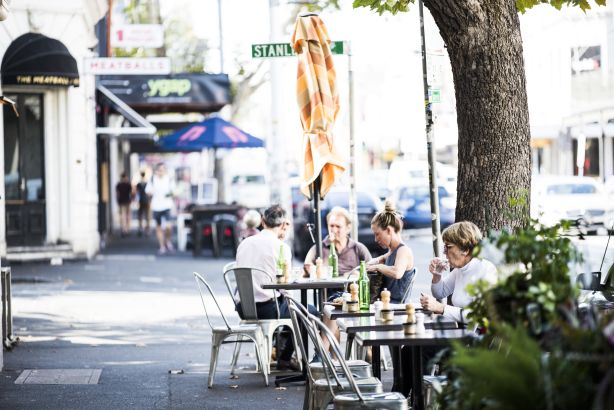 Make sure the developer is reputable and has a history of quality builds. Hanratty suggests Googling the developer, taking the time to visit their developments and see firsthand if they are standing the test of time.
"Most of us put more time and effort into choosing a pair of shoes than buying a property," he said. "You've really got to know the market as opposed to getting swept up in glossy brochures."
Ferrier Hodgson's recent Brisbane Apartment Market Review lists the defining factors of successful projects which minimise settlement risk, including location, building quality and visual appeal, size, layout, extent of parking provisions, views and amenity.
Hanratty said it was possible for an off-the-plan apartment to be a good investment, provided you do thorough homework before signing a contract.
"If you are going to consider buying a property off the plan you should complete a risk assessment beforehand to identify any potential risks … and hopefully provide a solution if things were to go wrong."