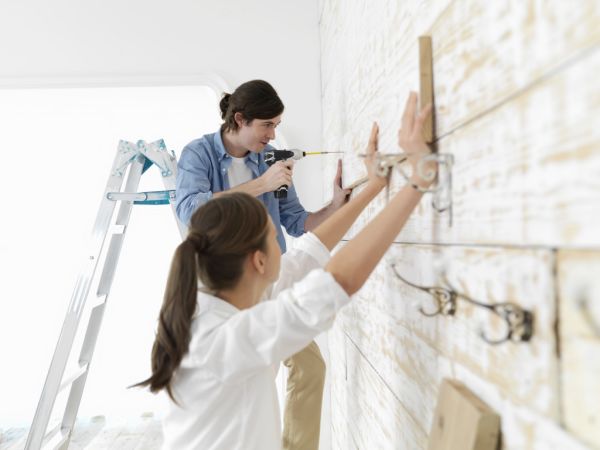 DIY Home Renovation Guide
If you have decided to tackle a DIY home renovation, half the challenge is just getting started. With solid planning and preparation your home renovation can become a financial and personal triumph.
Get inspired – this is your home, after all! Start window shopping in furniture, homeware and design stores, and think about finishes and looks that really grab your attention. Peruse your local bookstore, pore over interior design glossies or pick up copies of local and international interior magazines. There is a plethora of inspiring online design blogs and websites, and you can't go past Pinterest for fantastic interior design ideas.
Revamping your castle can significantly improve your lifestyle and save money in the long run. It may mean you can stay put and avoid the costly upheaval of moving house. It can also build your home's equity, particularly when it comes to kitchen and bathroom renovations.
For investors, it's worth thinking about cost-effective renovations that can make your investment property more attractive to renters. Domain research shows over 50 per cent of renters in Australia especially looked for internal laundries, built-in wardrobes and adequate storage.
Our DIY Home Renovation Guide will take you through the process of planning, budgeting and checking local building legislation and requirements. We also have some hands-on DIY renovation tips and advice to keep you safe during your home's transformation:
Continue reading the DIY Home Renovation Guide with: Create your home renovation budget.