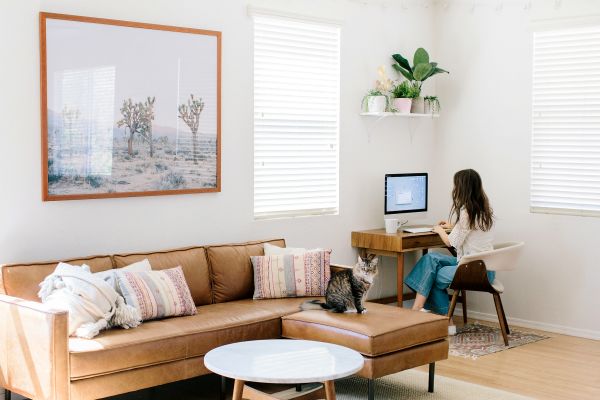 Buying a home: Why good things come in packages
You have your deposit, or are well on the way, but what should you buy? Can you have capital growth and lifestyle? Both are achievable, but it's important to accept that waiting for a new-found area to flourish around you is essential. Enter the idea of "right-sizing". This is property parlance for buying the most appropriately sized home for your stage of life. It was coined as an alternative phrase to "downsizing", which is what Baby Boomers do when they cash in their large family home and move to a smaller property for retirement, and bank the rest.
But it should also become the mantra of the first-home buyer if you want to get a toe on the property ladder. Right-sizing, says Sally Capp, now Melbourne lord mayor and former executive director of the Victorian division of the Property Council of Australia, "is about transition, not about downgrading your life or your accommodation".
"Right-sizing is the adjustment you make to your accommodation as your life changes.'
There are more rungs on the property ladder now than there used to be, Capp says, compared to the era in which our parents were buying. Then, they likely purchased the home where they would raise children and remain for decades to come. That era is over.
Where you work is still a leading criterion for deciding where to buy, rather than how many children you might have, or getting a "footprint" in a leafy suburb where you aspire to live in a decade. Hand in hand with that is prioritising education (your future children's schooling), medical services, libraries and family-friendly parks with play equipment. These could all be considerations for life's next phase. But for the complete package, more buyers are looking to purchase …
 A house-and-land package
Must have: A realistic timeframe for infrastructure, such as schools, transport and shopping, to be drip-fed into the new estate, making living in this developing area easy and enjoyable.
Why? This is the most affordable way to buy a house that meets your criteria with fewer size and design compromises, and five-figure national grants for first-home buyers who build or buy new.
There are positives and pitfalls to buying on the urban lip; the cookie- cutter, Legoland approach of these projects has evolved, and these days there are environmentally friendly builds designed by leading architects, some along the coast, as well as the ever- popular zones on the outskirts of cities.
The property spruik "Just a short stroll to … " has never carried more weight. Even the Heart Foundation is weighing into the planning stage of these communities, sharing guidelines to help make these growth zones – sometimes called "greenfield estates" – more phys-ed friendly. This is a positive step because new estates have long been mired in the need for cars.
Research by RMIT has found that good planning and design requirements for new estates are well-connected bike and walking paths, public transport connections and destinations where residents can meet. So, you don't need to live close to the city to get a daily dose of exercise and relish verdant spaces. But you should look at the amenities on offer, such as parks, cafes, football ovals, schools, public transport and shops.
Community groups exist in these new estates to advocate for better amenities. Get in touch with them during your search and find out what the developer has promised that has been delivered, and what has been delayed or overlooked. You can also contact your state's planning department to check the status of amenities that the developer and government are promising for your chosen housing estate.
You may buy the house already constructed, from a selection of designs, or buy the plot of land and wait for the property to be built. A technical difference between buying an established home and a house-and-land bundle is the way the mortgage is configured. With an established home, you'll have a single loan, but with a package deal, you'll take out a separate construction loan, paid to you in increments, to pay for each stage of the build of your dream home. In some cases, these loans can be rolled into one.
First-home buyers can also score a grant, and/or stamp duty savings. Be mindful that if you're eligible for a low-deposit deal by a housing estate developer that sale contracts have been known to be offered to first-home buyers for as little as a $2000 deposit – you will need to be certain that you can make the repayments, and budgeting ahead is smart.
Just because you can buy inexpensively doesn't mean repaying this house over the next three decades is going to be a walk in the master-planned park.