How to finance your renovation
With interest rates at record lows, financing a renovation has never been more affordable.
Forever home versus quick flip: Smart ways to finance different types of renovations
Alex Beashel and her husband Aaron recently renovated a house on Sydney's northern beaches into a forever home for their family of four. 
Just minutes from a good primary school, Beashel says key considerations during the planning phase were bedrooms and living spaces that would adapt as their children (Austin, 3, and Lucia, 2) grew older, plus a dedicated but detached home office for the couple to run their respective businesses. "We just wanted it to be really functional," Beashel says of the Elanora home.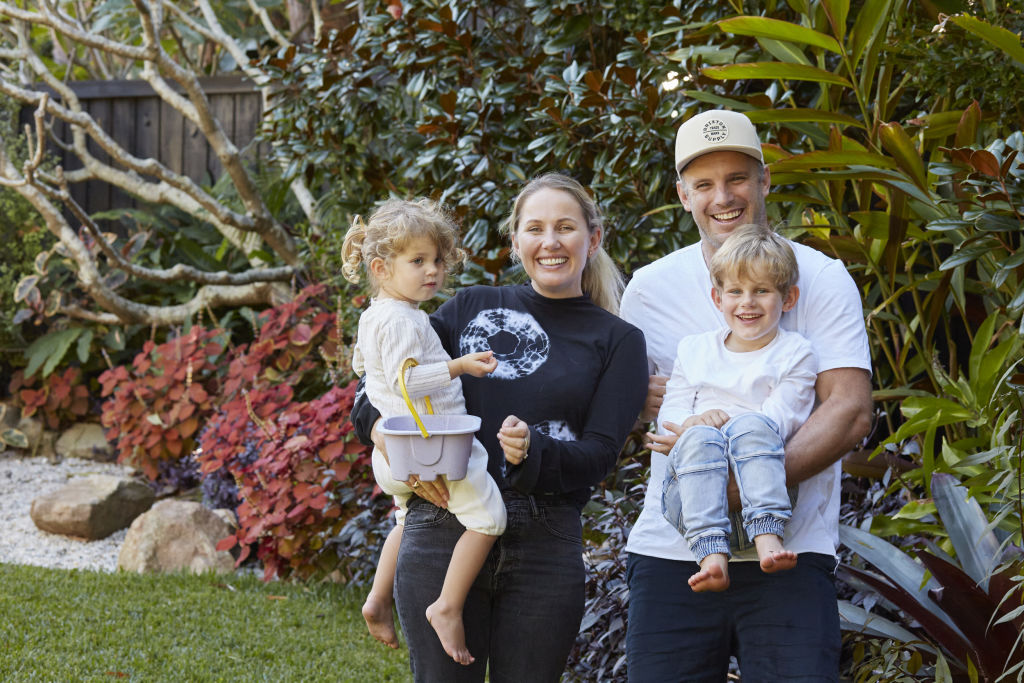 Purchased for $1.55 million four years ago after selling their Sydney apartment, the house had some obvious shortcomings; Beashel remembers there was no garden or storage and it desperately needed a paint job "and a lot of love". 
The cosmetic concerns were quickly addressed, but the couple lived in the house for a couple of years to get a sense of what they wanted in a floor plan, before working with an architect and Beashel's builder father on a design. Beashel says a building loan of $450,000 and $500,000 of savings went into the renovations to get the house the way they wanted it.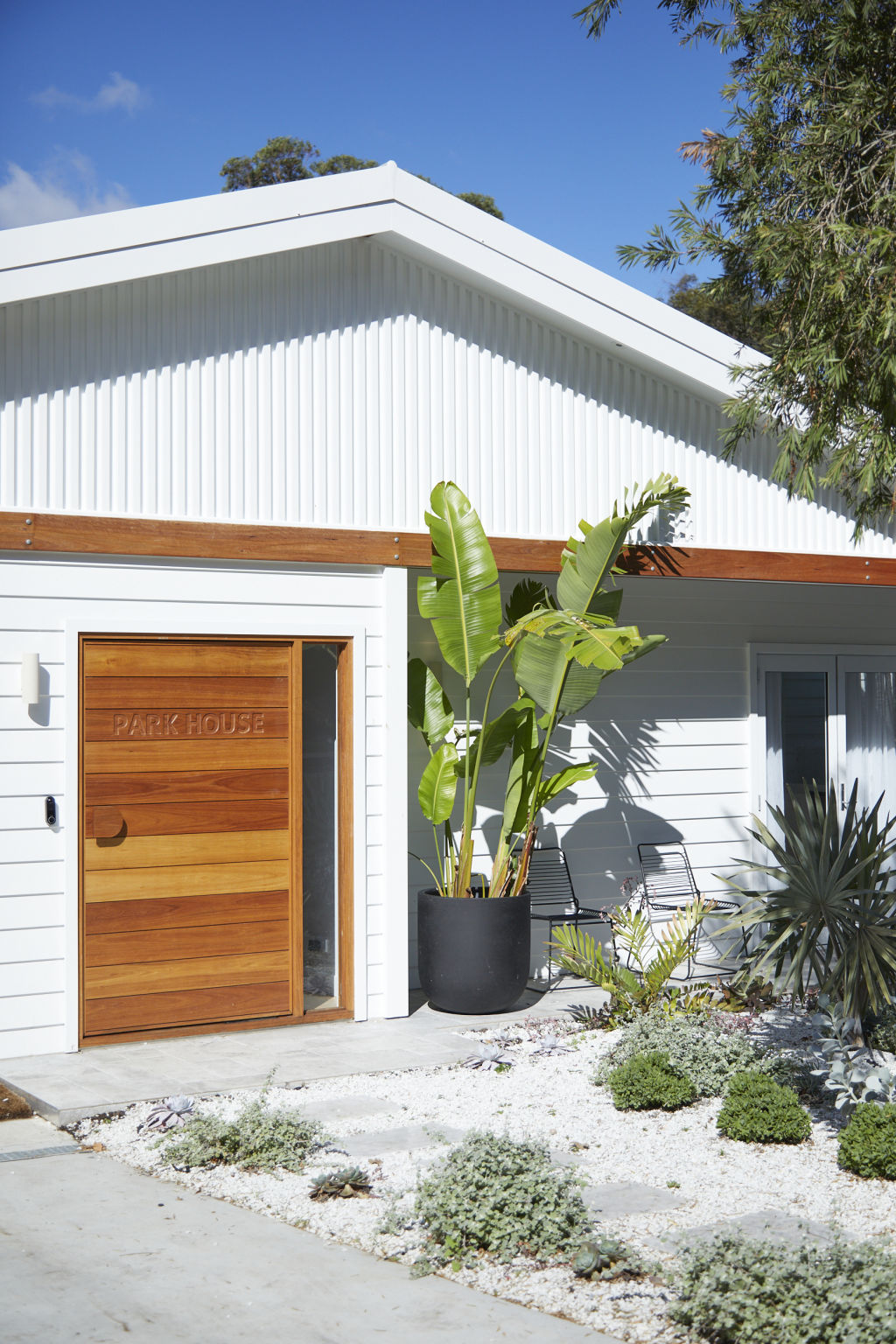 "Our options were either take out a loan or wait a few more years to save extra money," she says. "We decided to take out the loan so we could enjoy the house now, knowing that whatever extra we pay in interest, we're likely to make back by increasing the value of our property." 
Beashel says the result met the brief. "It's very flexible – there's a second lounge room with a big barn door that you can close off and that's the kids' lounge room. They can have all their toys out and the rest of the house doesn't look like it's been taken over by little rascals."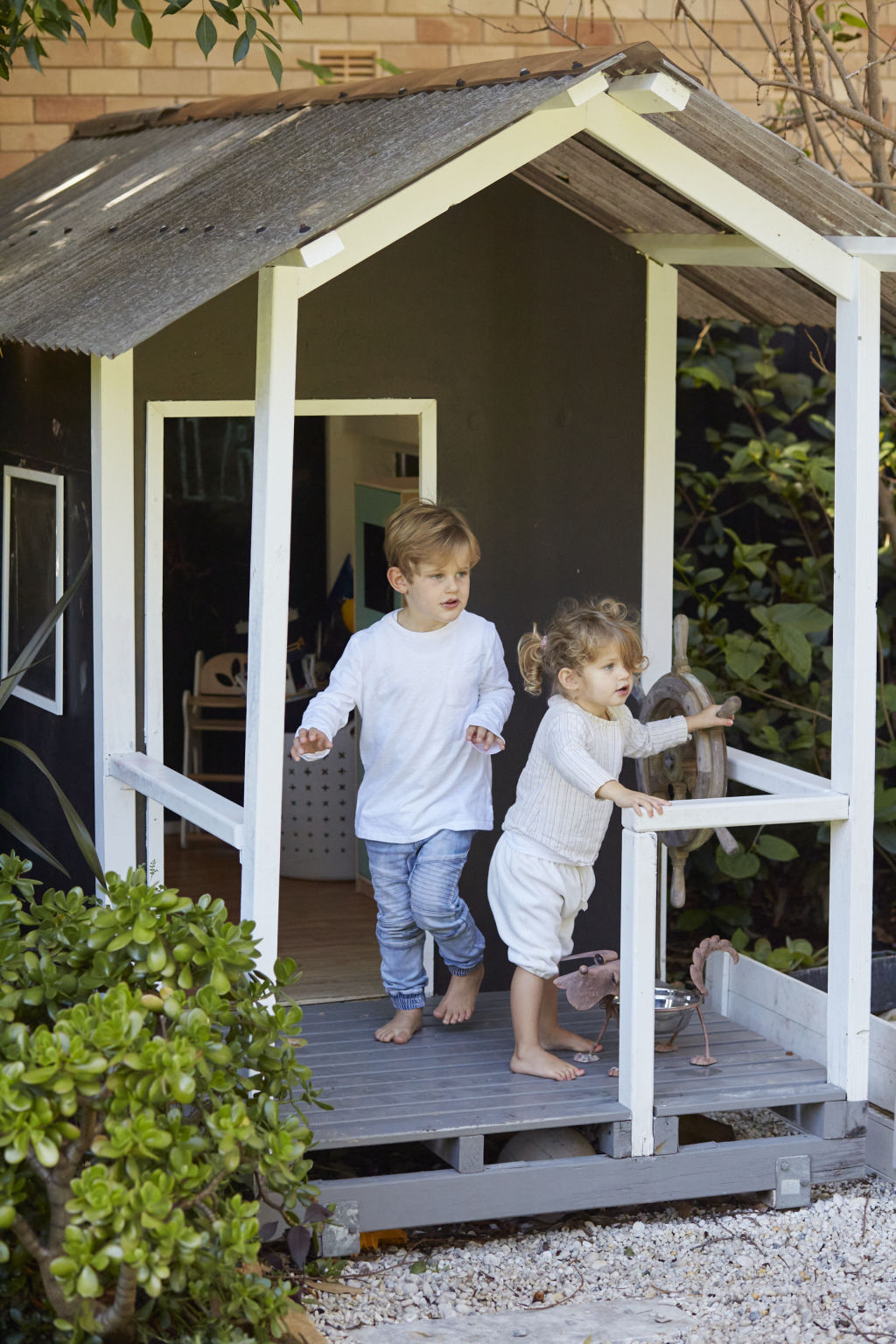 Keeping the house as a single storey ("Stairs to me feel like they're going to be a dumping ground," Beashel says), there's also a separate home office by the pool that the couple can leave behind at day's end. 
Beashel says the investments of a swimming pool and high-quality materials were important, knowing they would serve them for years to come. "We spent more on different finishes than we would have if we were flipping it," she says.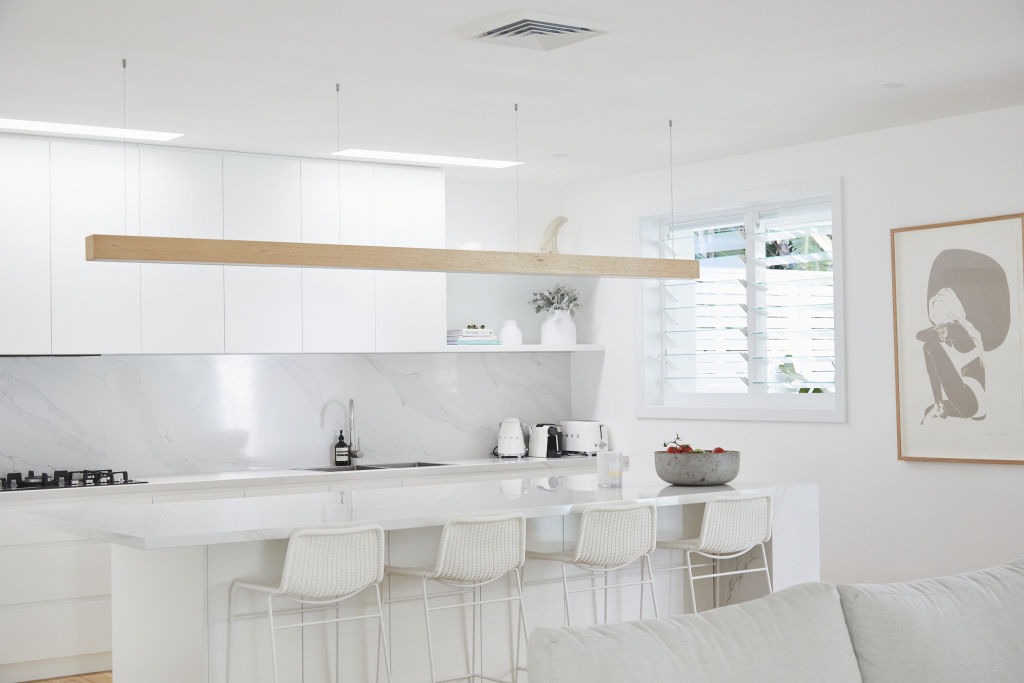 Kylieanne Simpson's recent renovation was specifically to flip, and her focus was on changes that would sell for profit. Located in Roma, Queensland, Simpson made cosmetic changes to the house "to make it more visually appealing for people", and decided to add an extra living room they believe will increase sale potential. 
Fixing cracks in walls, updating rotting timber windows to aluminium, and adding attractive landscaping are Simpson's go-to updates. She says small, well-considered changes can have a flow-on effect.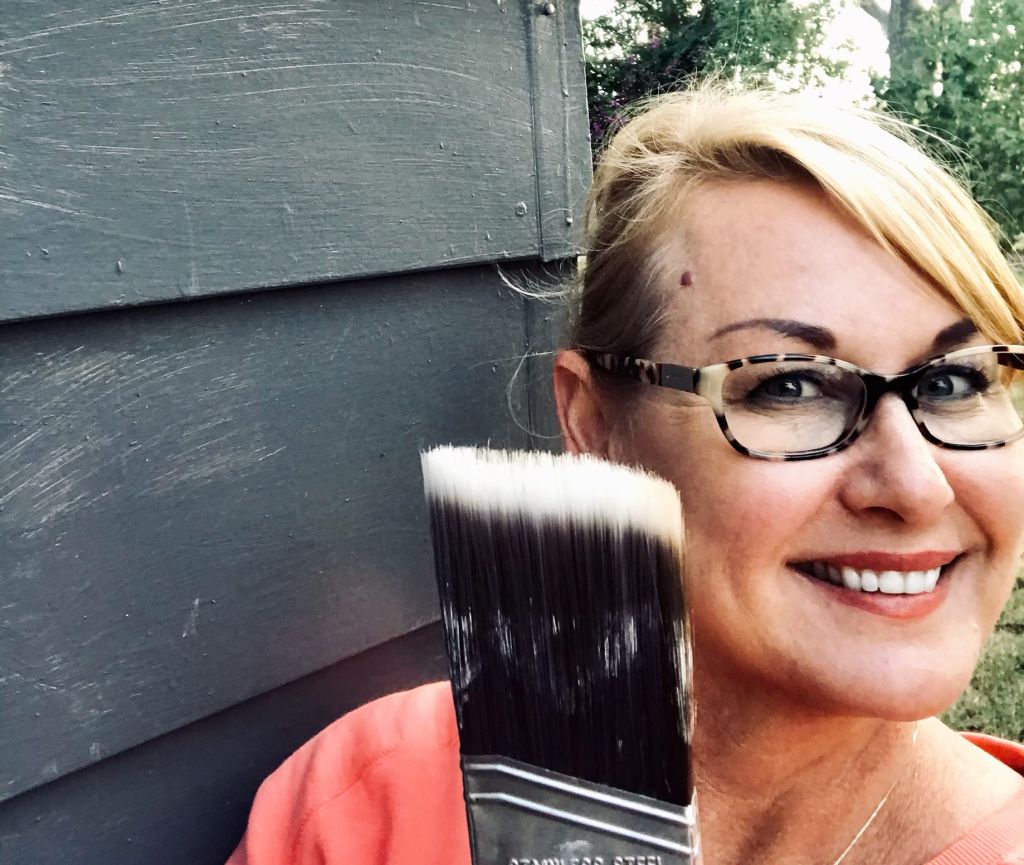 After replacing the kitchen's "ugly old-fashioned" bench tops to white with a thread of grey, it lifted the rest of the existing cabinetry and "made the whole room lighten up".
Painting offers a huge return on investment, especially if you do it yourself. "Anyone can go to Bunnings and get paint," she says. "You really have to look at budgets, and factor those budgets into everything you do."
A nurse, Simpson has renovated homes with her husband on weekends for the past 25 years. She believes flipping homes for profit is something anyone can get into, if they're willing to use financial resources available to them.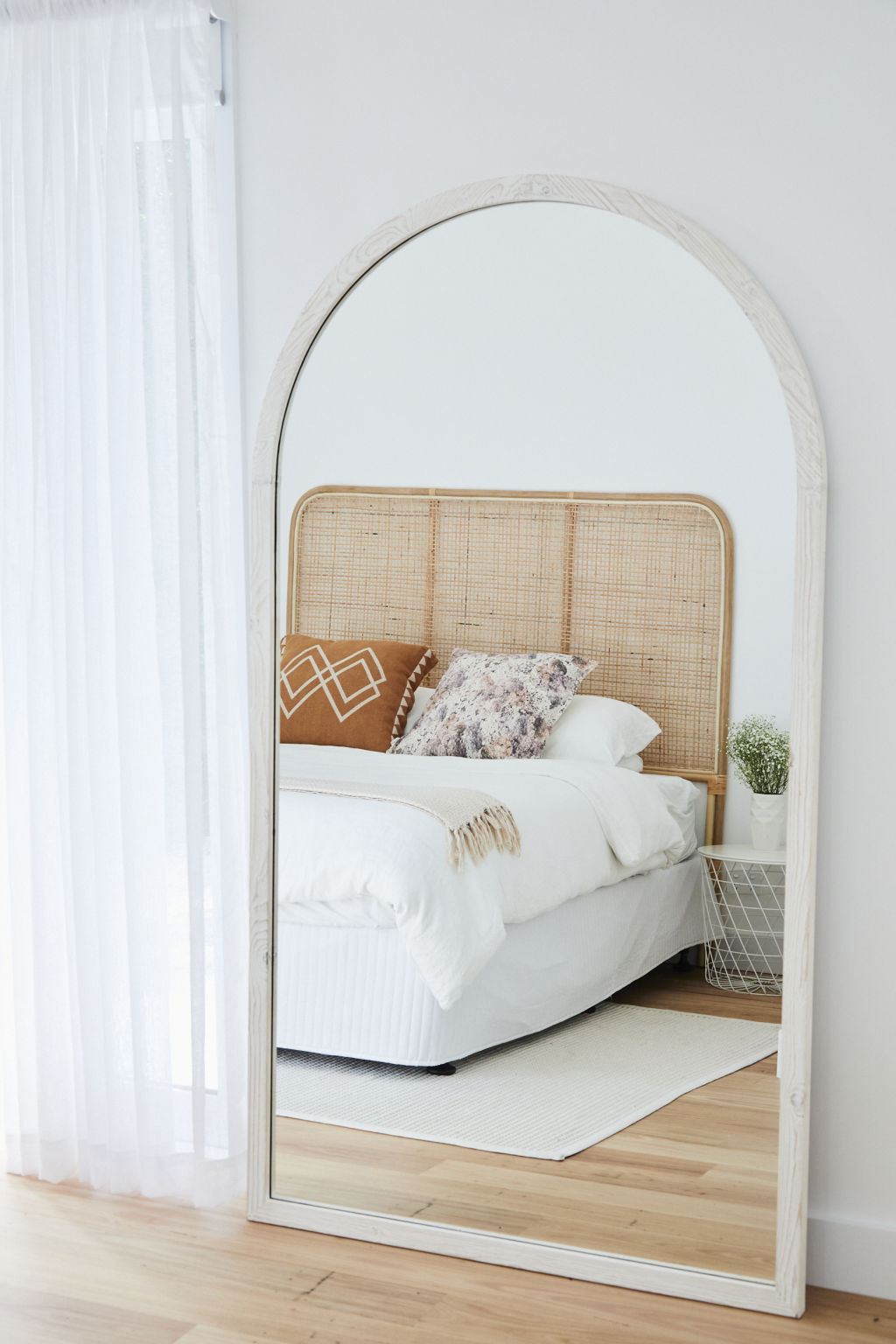 "We've borrowed money for nearly all of our properties – a variable loan, or loans that don't have big exit fees so that when you're about to sell you don't have to pay thousands to get out of it," she says. 
Acknowledging that "banks are complicated", especially for those just starting out in the property market, Simpson says she used the services of a mortgage broker who understood renovating for profit – a "marvellous" help. "They can actually look at different loans that may suit your personal circumstance," she says. 
Simplicity is her recommendation. "Don't overcomplicate it," she advises anyone doing their first flip. "Just look at something that's structurally sound, reasonably well-designed, that you just have to update and modernise."