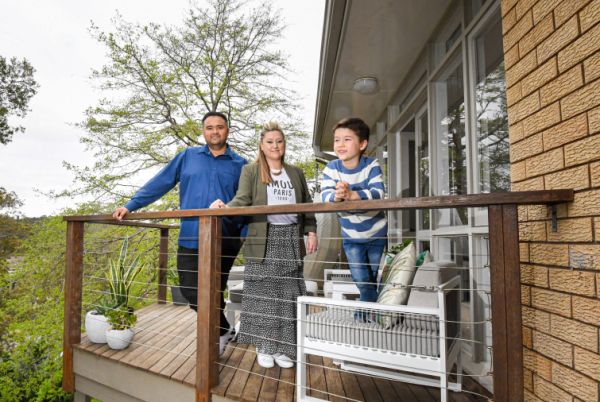 How the Soltanis one-upped the competition and secured their family home
Serendipitous is a word Kylie Soltani uses several times when describing her path to buying the family's East Lindfield home.
But there's also an element of good management from both Soltani and selling agent Mae Chan of Di Jones Lindfield, who both understand the value of strong client-agent relationships.
In fact, Soltani says if there's one piece of advice she would give to first-time buyers, it's to stay in touch with local agents who have a good understanding of your wish list and can open the doors to off-market opportunities.
"We have had investment properties in the past and we had crossed paths with Mae," she says. "She's very good at keeping in touch. She was aware of what we were looking for and she was super-accommodating from start to finish."
Soltani, together with husband Mansour and six-year-old son Soren, had lived on the lower north shore for more than 15 years and they were looking to upsize.
They loved where they lived in Cammeray and were keen to stay close to family and friends, but had cast their net as wide as Castle Cove, Forestville and Allambie Heights. 
The family was targeting properties priced between $1.7 million and $2 million.
Soltani says their budget was based on income versus outgoings, and would allow the family to maintain a lifestyle that kept holidays and leisure activities in the mix.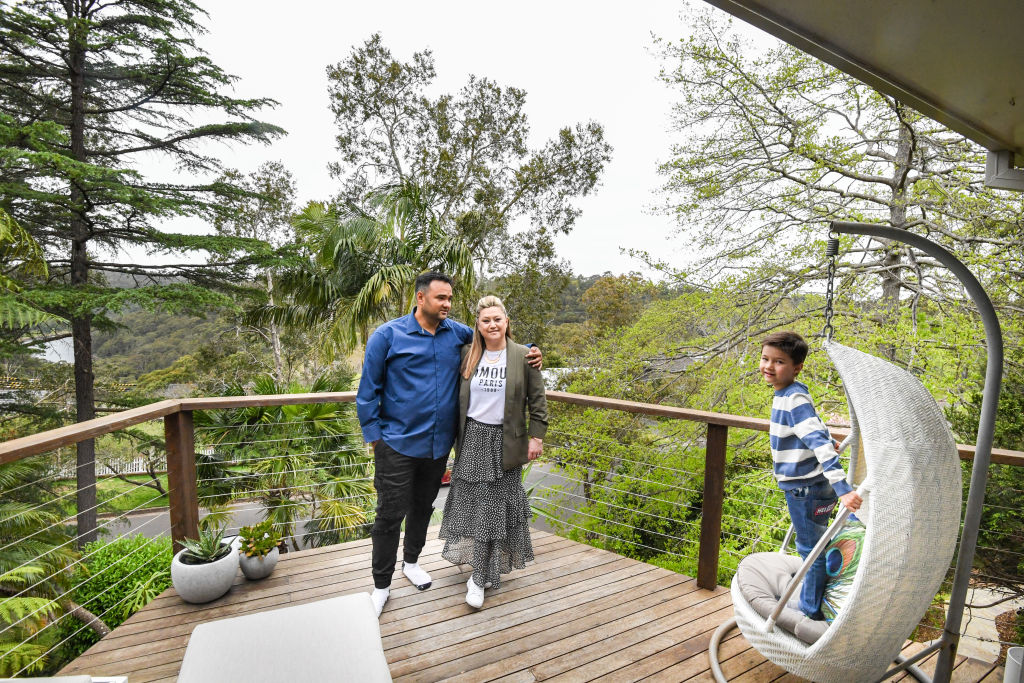 "My husband has an interest in the property market and he was quite proactive in watching the market and doing the high-level calculations prior to us looking," she says.
Included on their property wish list was a northern aspect, ample light, open-plan living opening onto a level back garden and a pool. They were looking for a property that would hold its value or that they could add value to. They also had an aspirational goal: bush and water views.
"We wanted to upsize to a place with a garden and we were willing to trade proximity to the city for more space and a better lifestyle," Soltani says.
But like so many house hunters trying to match their wish list with their budget, they found the right properties were in short supply.
"We did our online research and we'd been pounding the pavement every Saturday looking at open homes," she says.
"After many months we hadn't found the right property at the right price. The properties we were interested in were going for more than we were prepared to pay for them."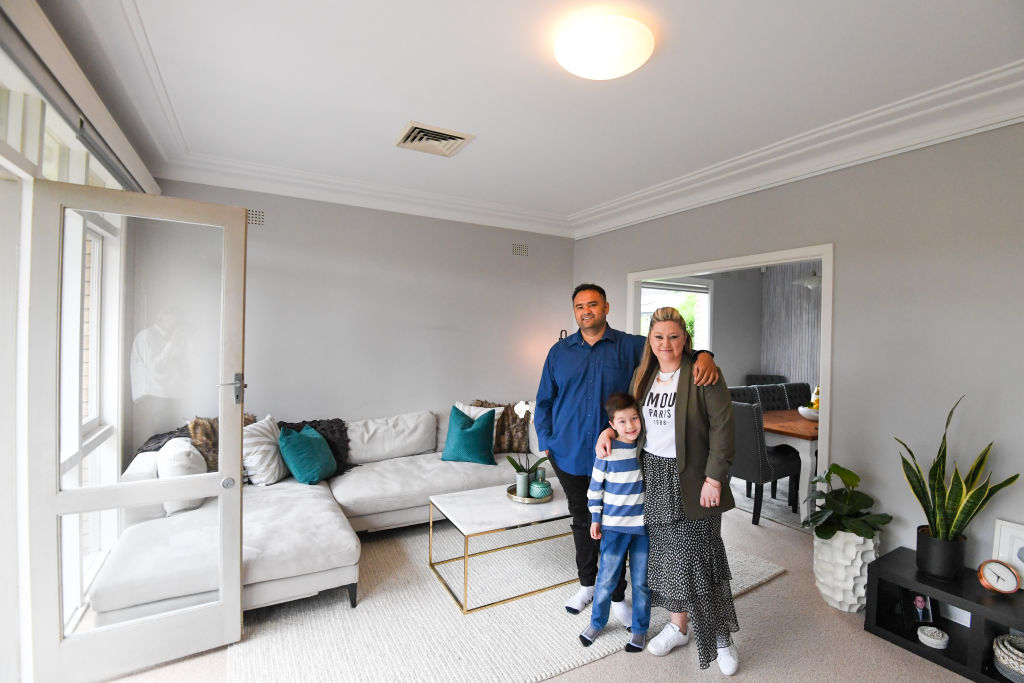 The Soltanis decided to take a break from house hunting.
"We were waiting for the proverbial bubble to burst and it never did."
Months later, in early December, Mansour got a phone call from Chan, an agent diligent about keeping in touch with her buyer database.
Chan had listed a family home in Carlyle Road, East Lindfield. The elderly vendors wanted a quiet campaign that would limit open homes and had elected to sell off-market. While East Lindfield was not on the Soltanis' radar, Chan had a gut feeling the home might appeal to them.
"I was thinking outside the box," she says. "When you look at East Lindfield and Roseville Chase, you get better value than in Willoughby and Cammeray and it's not that much further out."
Mansour agreed to take a look through and clearly liked what he saw because he talked Kylie into an inspection.
Set on a sloping block with a bush garden, rocky outcrops and no pool, the five-bedroom home was much bigger than the family of three needed and in a suburb they hadn't considered.
"I was really just humouring him," Soltani says. "It didn't tick many boxes on our wish list but Mae and Mansour really thought it was worth seeing."
It turns out they were right. Not only did Soltani love the house, she was delighted to find it came with bush-filtered views of Bantry Bay.
"When I walked out onto the balcony and looked at the view, it just felt right," she says. "Sometimes when you know, you know. It's got character and a beautiful view and it's right next to Garigal National Park."
The Soltanis decided to make an offer. Chan says there were three interested parties so it came down to the best offer with the best contract conditions. Soltani says negotiations saw the final price pushed towards the upper end of their budget.
"There were other interested parties, so in order to give ourselves that competitive advantage we waived the cooling-off period, and dropped our signed contract and deposit to Mae's office on Tuesday following the Saturday inspection."
The couple hadn't had time for a pest and building inspection, so they were taking a leap of faith on what appeared to be a well-maintained home.
"I'm very risk-averse so I was outside my comfort zone," Soltani says. "But I'm in the development and construction industry, so it was a calculated risk and an educated decision."
Their quick actions paid off when, on December 16, they secured themselves a best-ever Christmas present: a much longed-for family home.
While no major problems were found in their post-purchase pest and building inspection, the Christmas timeframe came with its own issues with the mortgage broker and conveyancer on holiday.
"It was challenging because we weren't expecting to buy and we didn't have all our ducks in a row," Soltani says. The vendors, meanwhile, were relying on their finance to come through to finalise their own move.
Fortunately the Soltanis were able to meet the six-week settlement terms and moved into their new home in January.
"We were grateful to move into our new neighbourhood before lockdown and get familiar with the local community," Soltani says. "It really was a serendipitous purchase."
She says her slightly unconventional path to home ownership has taught her a valuable life lesson.
"Things don't always play out the way you expect them to, but you can still get a great result," she says. 
Her advice to other house hunters?
"I would consider looking at properties that don't necessarily tick every box or achieve every item on your wish list because, much like with relationships, you might find that a property that isn't your so-called 'type' might actually end up being a really great fit."
Soltani says their East Lindfield home has in fact exceeded their expectations.
"What's important is that we didn't just buy a house, we bought a home that has been well-loved and maintained by the previous owners. It has all these things I didn't think I wanted but now I really appreciate, and the more time I spend here the more I grow to love them. This home really is our happy place."
This is part of a series looking at how Australians bought their homes. For more advice, read Domain's ultimate guide to buying your first home.