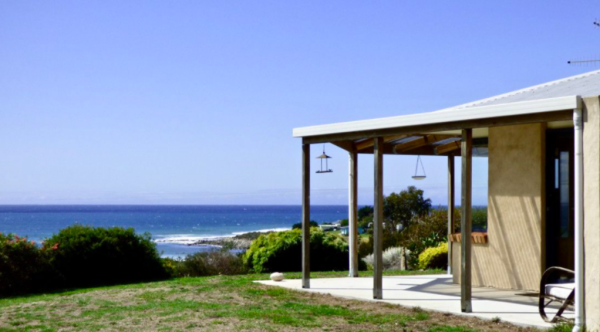 How to move to Tasmania: Where to find affordable coastal, rural, lifestyle property
Tasmania has long been an attractive destination for mainlanders seeking lower density living and affordability, with treechangers drawn to its natural beauty and interstate investors seeking strong growth and a tight rental market.
Interstate interest has fuelled Tasmania's booming real estate market, with Hobart's median house price growing 6.3 per cent over 2020 to $564,091, following rises of 10.6 per cent in 2019 and 8.2 per cent in 2018.
Real estate agent Alison Rogers, a partner and sales consultant at LJ Hooker Pinnacle Property in Hobart's northern suburbs, credits the boom to better value for money than the mainland and a range of lifestyle factors.
She says interstate buyers have flooded the market since border restrictions eased.
"You can buy a large block with a four bedroom home with absolutely magnificent water views somewhere close to town for around the million dollar mark," she says. "In Sydney, you're probably looking at four or five million in comparison."
"Our lifestyle is great. Everything is close to everything. We have great soil and great resources for those people looking for a self-sustaining lifestyle."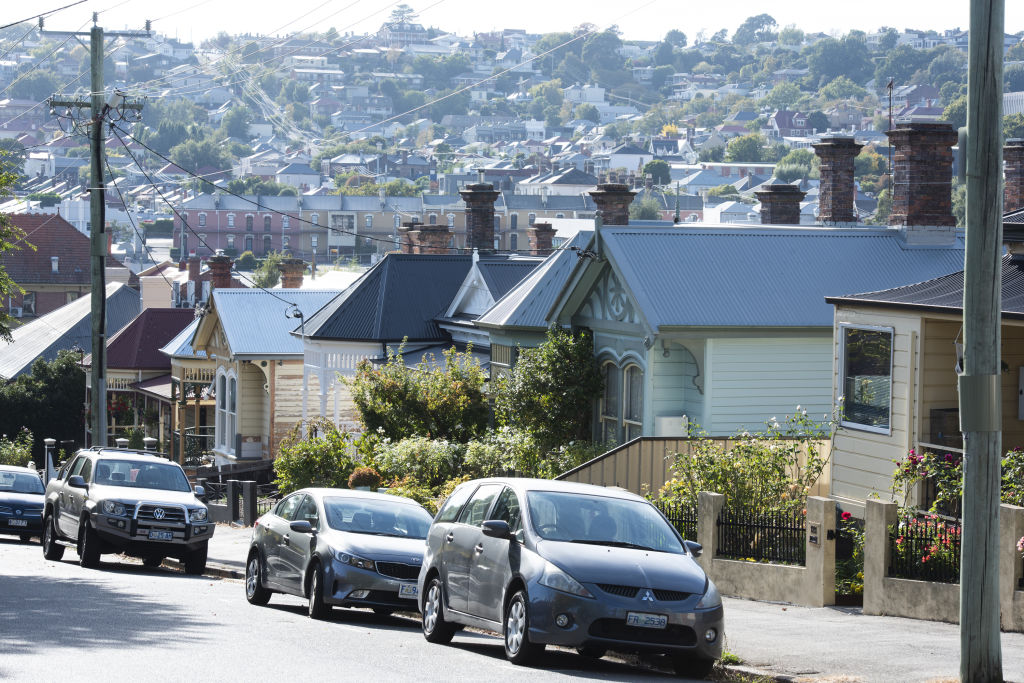 What you need to know before moving to Tasmania
With the Bass Strait separating Tassie and the mainland, there's more logistics and expense than the usual house move.
Diane Reed, founder of Facebook page That's it! I'm moving to Tassie!! and unofficial ambassador for the state, says you need to put aside an average of $8000 to $9000 in moving costs including at least $4,000 in freight. "It's not a cheap exercise," she says.
The ex-Victorian recommends moving your belongings over in a shipping container then re-selling it. She bought her own container for about $3000, packed it herself and organised delivery by freight company Toll, then sold it afterwards for similar amount. "Shipping containers hold their value," she explains.
The other alternative is a furniture truck or trailer ferried over via Spirit of Tasmania or Toll.
"A lot of people bring important stuff over on a trailer and start again," she says.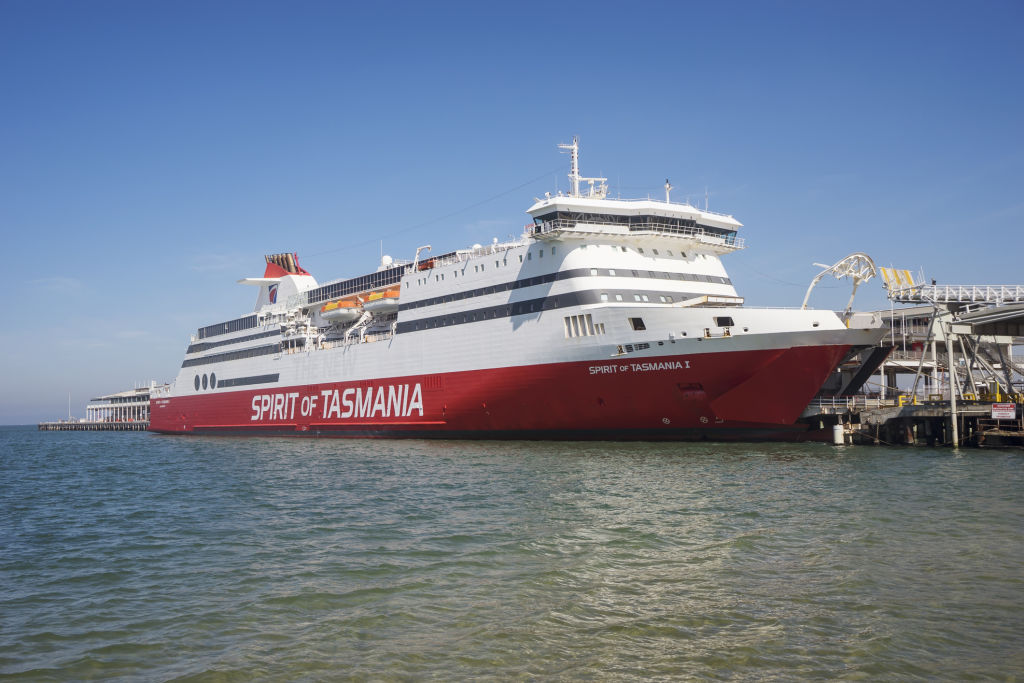 Is it really that cold?
Reed, who lives in Penguin on the northwest coast, cranks her fireplace from around April through to November. "It's not as cold as people make out," she says. "The summers are like a spring, not hot or cold. In winter it's cold but the sun's still got heat in it."
If you don't like the cold, avoid the west coast, Reed says. "In winter it's freezing and rains 320 days a year. The eastern side of Tasmania, which includes the Bay of Fires area, is generally warmer and dryer."
On the other hand, the Cradle Mountain area or Waratah on the northwest in the edge of the Tarkine Wilderness could ideal for those who love the cold, Reed says.
Maximum temperatures in Launceston average 24.6°C in January and 12.7°C in July. Hobart has an average maximum of 21.8°C in January and 11.8°C in July.
Heating can be expensive, Reed says. "Often people move down here and have heaters running day and night."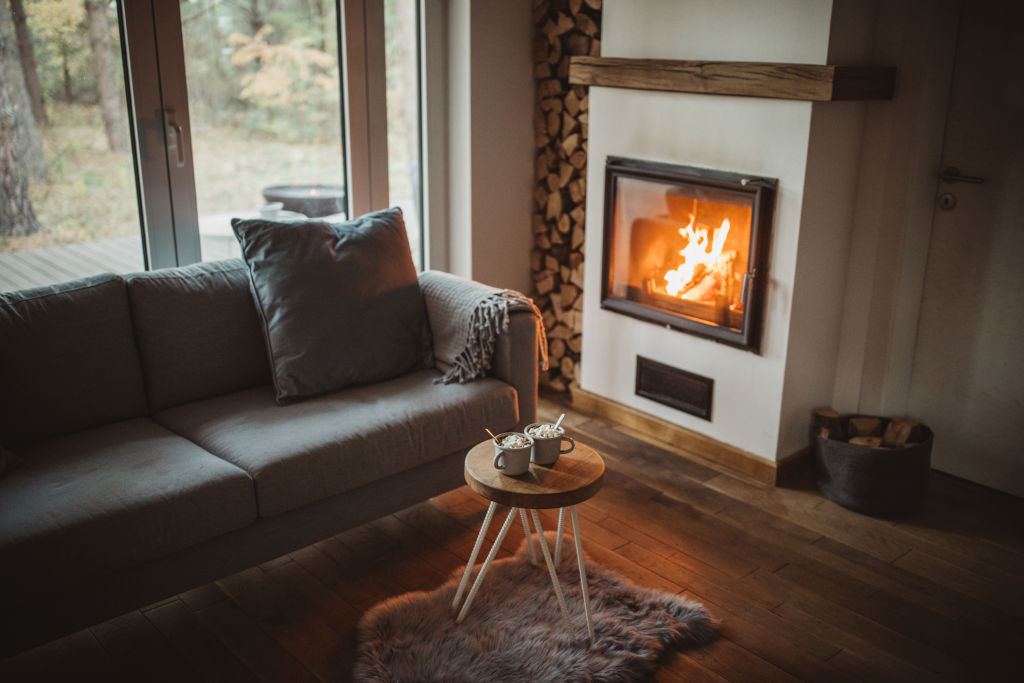 How hard is it get a job?
The unemployment rate in Tasmania is 5.7 per cent, which is about the same as New South Wales, Victoria and the national rate, and lower than Queensland, Western Australia and South Australia, according to the Australian Bureau of Statistics.
The biggest employment sectors include healthcare, retail, education, accomodation and food services, construction, as well as agriculture, forestry and fishing.
Reed recently worked as a steward on the Spirit of Tasmania. Her husband, a paintless dent remover, has had an increase in business.
Rogers says there's continued high demand for builders and tradespeople, home services, medical professionals in regional areas, care workers, fruit-pickers, high-end accommodation services catering to the domestic tourism market, and IT professionals.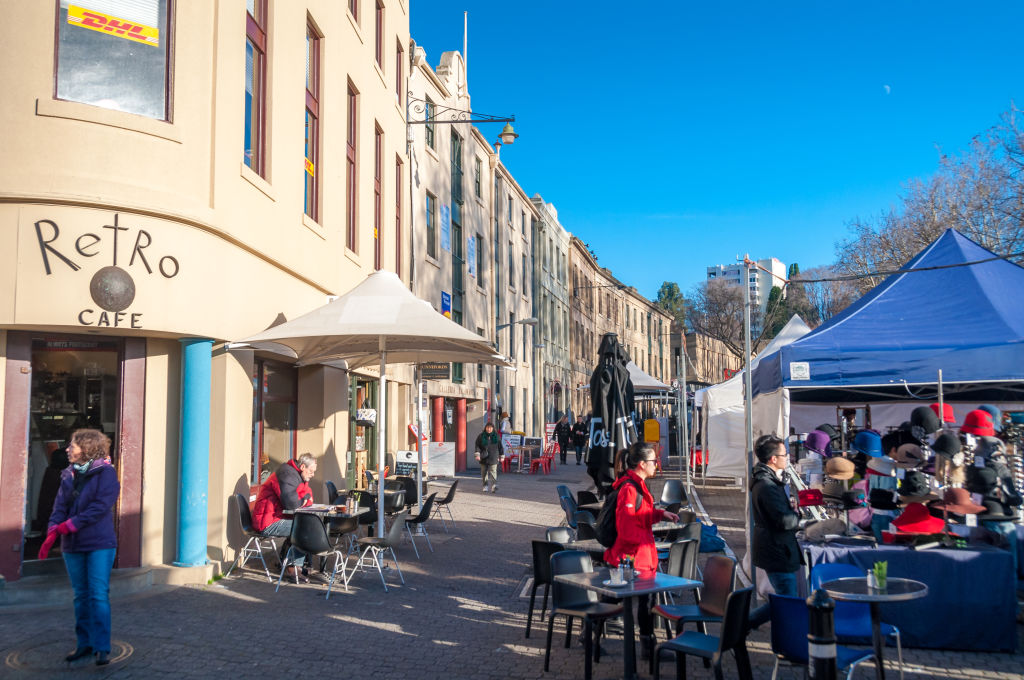 How to fit in with the locals
Reed describes Tassie culture as a charming step back in time.
"All that keeping up with the Joneses thing is gone," she says. "They're really down to earth people. They genuinely care about people. With our neighbours we have the whole barter thing happening. We give them eggs, they give us potatoes."
"If you came here and big-noted yourself they wouldn't like you. Here, people are just themselves. For the first time in your life you can finally take off your mask and people will love you for it. You don't have to impress anyone.
"We made the move and have never looked back."
Where to look for an affordable home
The median price for a house in Hobart is $564,091, while the unit median price is $432,552, according to the latest Domain House Price Report.
More affordable homes can be found in the other city centres, such as Devonport, Burnie and Launceston.
"There's certainly pockets on the west coast and some areas of the northwest coast and north, where you can still pick up a house for under $300,000," Rogers says.
For those prepared to put in some work, you can also pick up an old 1950's or 60's weatherboard home in need of renovation for a great price, she says.
Bargain hunters could try George Town and Beaconsfield in the north-east of the state, and Queenstown, the largest town in Tasmania's west.
This 1930s-built Beaconsfield home on a 1959 square metre block across two titles sold for $340,000 in November 2020.
Best towns for services, convenience and community
For ultra convenience stick to the city centres. However, most regional areas are fairly self-sufficient in terms of things like doctors, dentists and supermarkets, Rogers says.
You can drive from one end of Tassie to the other in under five hours, she says. "It's a four hour drive from Hobart to Burnie; a two hour drive from Hobart to Launceston; and three hours to Devonport."
For seekers of close-knit community Rogers suggests rural communities like Woodbridge in the Channel area, the Tamar Valley and Penguin in the northwest.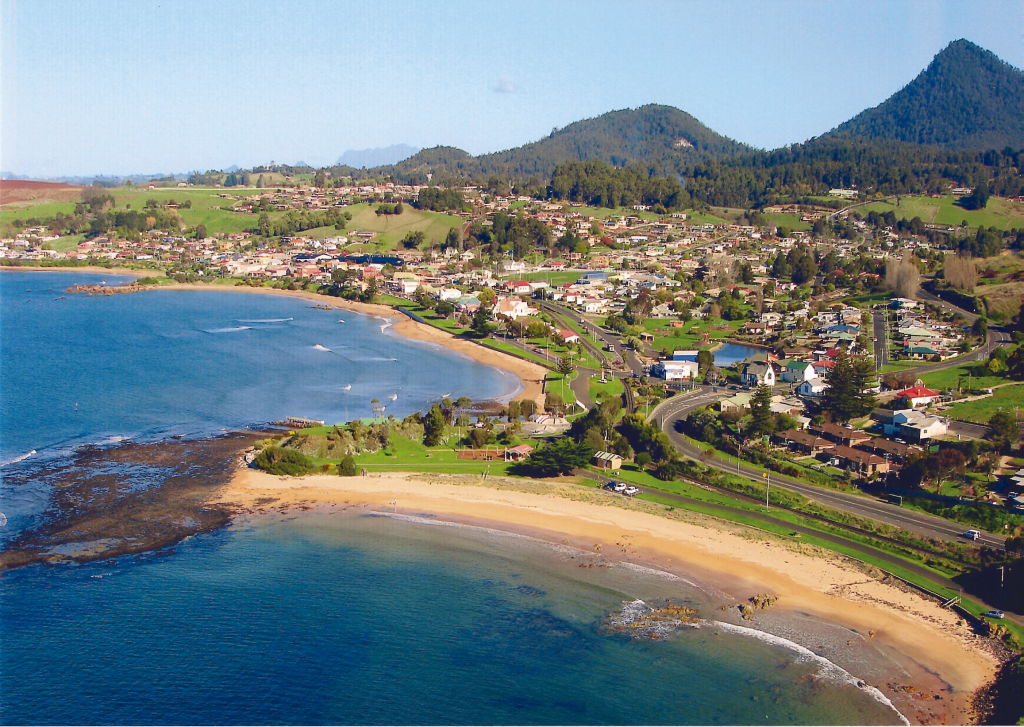 "Even though Devonport and Burnie are cities, they have a far greater sense of community than Hobart or Launceston, and Launceston would probably be better at it than Hobart, because they are slightly smaller," Rogers says.
"The bigger it gets the more likely that you're not going to know your neighbour or the person down the street."
Alternative-minded folk will likely find soulmates in Cygnet and parts of the Huon Valley in the south, she says.
This quirky bush property on almost two acres outside of Cygnet sold for $525,000 in September 2020.
Where to buy a home with water views
For luscious water views close to Hobart, Rogers suggests Sandy Bay and Taroona (off the Derwent River), the D'Entrecasteaux Channel area and Bruny Island.
Less expensive waterfront properties can be found on the northwest coast, Huon Valley and down the Tasman peninsula at towns like Nubeena and Port Arthur.
"What you pay for a water view generally comes down to distance from the major cities," she says. "Because we're an island we don't have to travel far for water. You can still find an extremely pretty outlook and a low cost home."
This Burnie home with expansive ocean views sold  for $445,0000 in March 2021.
Where to buy acreage
You can pick up a nice home on a small acreage within a short drive of a major city centre for around $700,000 to $800,000, Rogers says.
"Obviously the more land you get, the more prices can go up," she says.
Agricultural regions include the Huon Valley and northwest coast, Tamar Valley, Derwent Valley, D'Entrecasteaux Channel area, Coal River Valley and Midlands Highway from Hobart to Launceston.
This 19-acre property features a large four bedroom family home, garage, barn and fenced paddocks and sold for $700,000 in October 2020.
Investment opportunities
Tasmania's property boom of the past few years was initially driven by interstate investors investors seeking better value for money than the mainland, Rogers says. "The Melbourne and Sydney market had driven investors to look elsewhere where they could still get a really good yield from the rental market."
Hobart's rental market is currently the tightest of all the capitals, with a vacancy rate of 0.5 per cent and a median weekly rent of $460 for houses and $400 for units. Over the past five years, house rents have increased 35 per cent while unit rents have risen 43 per cent.
Rogers says Queenstown, a former mining town, is a cheap spot with growth potential, where homes can be purchased for under $200,000 here.
Those interested in short-term rentals might find inexpensive properties on the Huon Valley coast in small seaside towns like Dover, Abels Bay, Eggs and Bacon Bay and Verona Sands.