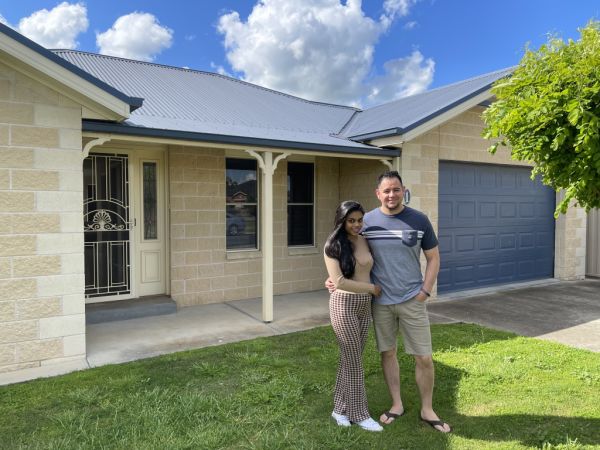 Regional Victoria rental boom pricing even Melburnian tenants out of the market
When Allan Juarez and Oshinie Jayawardana decided to leave their inner-city two-bedroom apartment in Footscray earlier this year, they thought the move to country Wangaratta would be an easy one.
Mr Juarez had secured a lucrative role at a government infrastructure project in neighbouring Benalla, and Ms Jayawardana found her dream job working at Northeast Health's Wangaratta hospital.
But the move was arduous, and as Mr Juarez explained, the rigmarole involved in securing a rental property in Wangaratta was complex.
"It was incredibly difficult. I started by looking online for a house we could both live in on every website and social media platform you could imagine," he said.
"It took us four weeks just to organise an inspection, and when we finally did get in to see somewhere, the competition was intense.
"We had to offer considerably more money than the asking price just to be considered for the house."
Mr Juarez and Ms Jayawardana eventually did find a place they now call home, but they had to fork out an extra 15 per cent above the weekly asking price.
"We had to pay well above just to get the place, and it costs so much, we're now considering buying a place in Wangaratta because the mortgage repayments for a comparable home will be less than what we're paying now," he said.
What they experienced is happening all over regional Victoria, as Melburnians' migration to the bucolic countryside continued unabated into the third quarter of 2021.
According to the latest Domain Rent Report, the median weekly asking price for a rental house has soared by at least 20 per cent in no less than eight different local government areas (LGAs) across the state.
Median weekly asking rent, houses
| | | | |
| --- | --- | --- | --- |
| LGA | Sep-21 | Sep-20 | Annual change |
| Corangamite | $348 | $280 | 24.1% |
| Wangaratta | $390 | $320 | 21.9% |
| Central Goldfields | $320 | $265 | 20.8% |
| Latrobe | $350 | $290 | 20.7% |
| Bass Coast | $420 | $350 | 20.0% |
| Mount Alexander | $420 | $350 | 20.0% |
| South Gippsland | $360 | $300 | 20.0% |
| Wellington | $360 | $300 | 20.0% |
| Horsham | $350 | $295 | 18.6% |
| Northern Grampians | $325 | $275 | 18.2% |
Source: Domain
This news comes in stark contrast to the latest data coming out of Melbourne, which shows Australia's second-most populous city is also now the cheapest rental market in the country.
Located 250 kilometres northeast of Melbourne, Wangaratta saw the second-highest annual increase of rental housing prices in Victoria, with the median asking price sitting at $390 in 2021, compared to $320 in 2020.
This means the average rental house in Wangaratta is now more expensive than several suburbs within a 20-kilometre radius of the state's capital, including places like Campbellfield, which is a mere 16 kilometres from Melbourne's CBD and has a median house rent of $380.
Tree and sea-changers are fleeing for greener pastures at such a rate that rents in regional Victoria have grown five times faster than those in Melbourne.
Dean Rees, the mayor of Wangaratta, said the demand for affordable rental housing was constantly outstripping supply.
"I speak to all the real estate agents regularly here in Wangaratta, and they've all got zero per cent or 0.1 per cent vacancy rates," he said. "The supply and demand situation issue is pushing rental prices up – there are a lot more people moving to Wangaratta."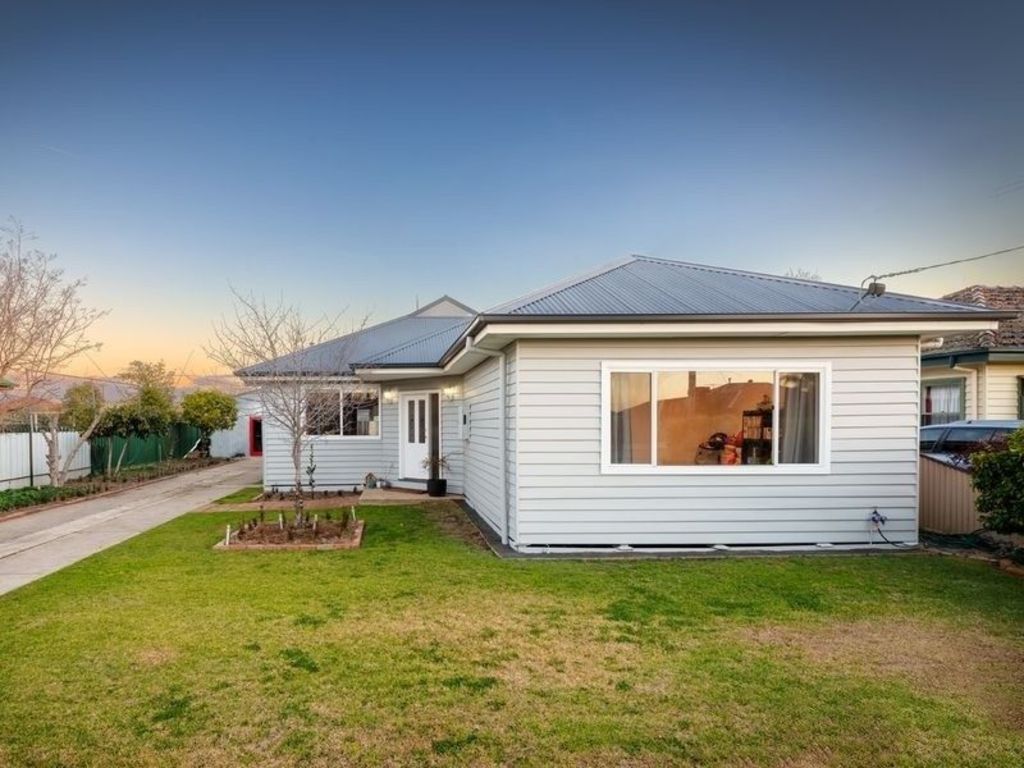 Mr Rees added that several infrastructure projects, including social housing programs, were soon to be implemented in Wangaratta, which should free up other rental properties throughout the township.
More than 450 kilometres away from Wangaratta in the southwest of the state, Corangamite Shire – which encompasses historic townships including Camperdown, Port Campbell, Terang and Timboon – witnessed the biggest year-on-year rise to the end of September of any LGA in Victoria, with the average rental housing price jumping from $280 to $348 (up 24.1 per cent).
Nutrien Harcourt Timboon property manager Donna Bedggood said that a significant undersupply of rental properties and the region's relative affordability compared to Melbourne – even after the capital's recent price falls – favoured tree changers and dashed the chances of existing community members finding somewhere to live.
"The lack of supply has certainly played a part, and locals looking for a rental property are finding it hard because there are now more people to compete against," she said.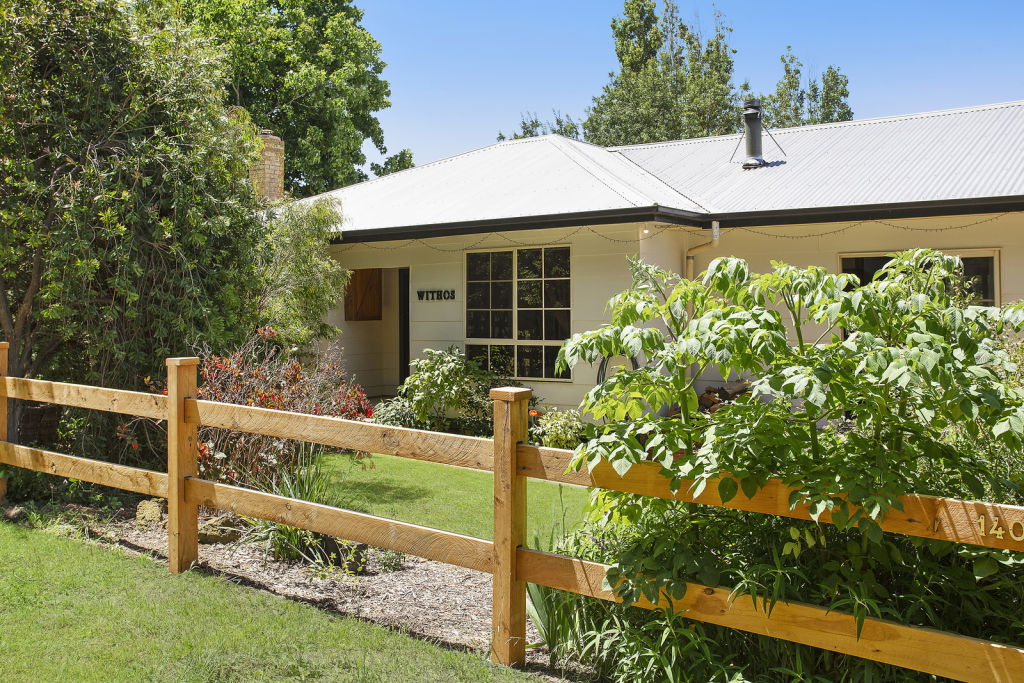 "And if you tell [renters from Melbourne] the price for a house is $370 to $380 a week unfurnished, they're already paying $500 in Melbourne, so they say the rental prices out here are fine."
Corangamite Shire mayor Ruth Gstrein said large government infrastructure projects in the area were also contributing to booming rental prices, in addition to people moving from Melbourne.
"We've got a number of very large wind farms under construction to the north of Camperdown, and that's attracting a transient workforce, and they're coming in and paying high rents for properties," Ms Gstrein said.
"Properties are now being bought and turned into rentals specifically for that purpose. So it's a culmination of the metro migration and big infrastructure projects bringing in that workforce."
However, relief may be coming soon for those looking for a rental in regional Victoria. As Nicola Powell, Domain chief of research and economics, explained,  the market may be about to cool slightly as the pendulum shifts back towards Melbourne with the Andrews Government's recent decision to ease COVID restrictions.
"We know we've seen this big shift to regional, but there is this element of transience with the rental market – people may have just moved out into the regions as a stopgap over the last 12 months during the height of the pandemic," Dr Powell said.
"And now people may look to return, particularly as we hit those vaccination rates and our lives begin to resume to a near-normal, it means that some will move back into the city. Some of it will reverse."