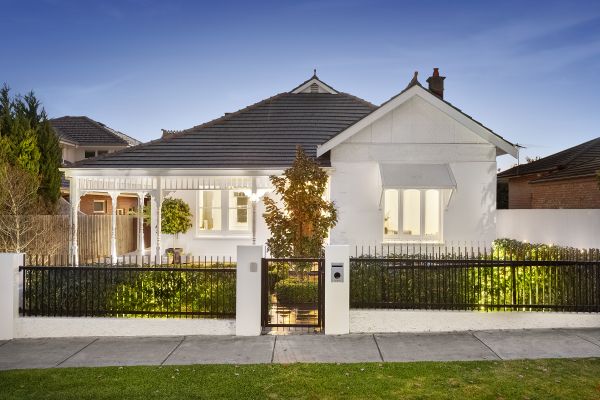 How to shave years off your home loan: Four simple ways borrowers can get out of debt quicker
One in two borrowers are worried they will never pay off their home loan, while 40 per cent fear carrying a home loan into retirement, new research has shown.
But despite concerns over carrying too much debt, four out of five borrowers are paying back more than is required.
In fact, 45 per cent of mortgage holders expect to pay their loan off at least five years early, according to the survey commissioned by ING.
Committing to a 25 or 30-year home loan may seem daunting, but there are a handful of strategies you can use to slash a huge chunk of time from your mortgage.
1. Make bigger repayments
Over the life of a loan, interest makes up the biggest component of the total amount paid.
At current rates, you can expect interest to make up about 40 per cent of the total amount you pay to the bank, and that's if rates remain steady.
However, increasing the size of your regular repayments, especially early in the life of a loan, can significantly reduce the length of your mortgage.
ING's head of retail banking Melanie Evans said Australians have a "healthy obsession" with getting rid of their mortgage. She said ING customers were, on average, paying $473 extra per month, and expected to pay off their loans 11 years early.
"Understanding the impact that your good habits can have is incredibly important," Evans said. "When you first take out a home loan is when you can make the most significant impact to reducing the length of time you owe the bank."
According to ASIC's Moneysmart mortgage calculator, paying an extra $100 per month on a $500,000 loan with a 4 per cent interest rate and a 30-year term will take more than two years off the length of the loan, and save $30,305 in interest. An extra $200 shaves more than four years off the loan, saving $55,619.
Borrowers should be taking advantage of low interest rates to get ahead, according to Mitchell Watson from Canstar.
"While interest rates are low, it might give you a little bit more opportunity to put a bit extra into your home loan," he said.
2. Contribute lump sums
A large one-off payment, such as a tax refund or a bonus, will make a big impact if it's put towards the loan instead of spent.
In the above scenario, a $10,000 lump sum payment in the first three years of your loan will reduce your loan length by about one year and save you about $20,000 over the life of the loan, depending on when the payment is made.
Even small amounts can make a difference, and banks and third-party apps offer digital tools that help borrowers make extra contributions by rounding up transactions, with the balance paid into the loan account or high-interest savings account.
"Digital tools are all about solving the same challenges we've always had but in an easy, simple, set-and-forget way," Evans said. "It just helps customers move towards that good financial discipline and behaviour without having to think about it and spend time on it."
3. Take advantage of loan features
You don't actually have to make additional repayments on your loan to see a saving. Utilising an offset account allows you to retain control over any extra money you can set aside, while reducing the interest you pay.
When calculating interest, the balance of the offset account is deducted from the principal, meaning the more money in your offset account, the less interest you'll pay.
"If you have extra money in your account, it means you're getting ahead on your loan and not paying as much interest as you would be without it," Watson said.
With lower repayments, you can save money faster, increasing your chances of paying off your loan early.
4. Get the right loan
Home owners should be negotiating the best possible deal with their lender, according to 1st Street Financial mortgage broker David Ryman.
"Be proactive with your lender or mortgage broker," he said. "Chat to them about your situation and get them to talk you through what your current home loan looks like and whether there are better options out there."
Mortgage holders, especially those who have been with their lender for several years, should be reviewing their situation each year, according to Watson.
"Getting ahead is not just about making necessary repayments and using an offset account," he said. "It's actually about making sure the loan is right for you."
He said researching lenders' introductory rates for new customers and comparing lenders online can put borrowers in a better negotiating position with their current lender.
"It's a very small amount of effort in the grand scheme of things."