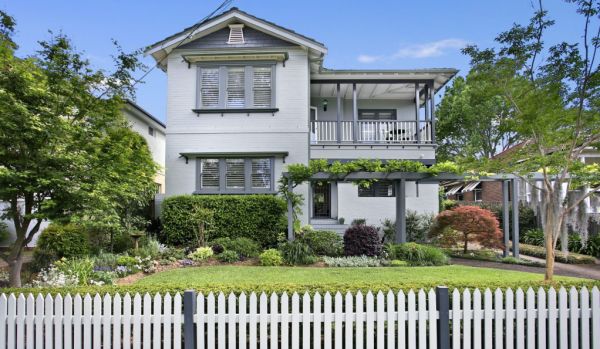 Six easy garden jobs to instantly transform your yard before sale
First impressions can make or break a property sale. Buyers get a gut reaction when they first view a house for sale, and if that feeling is a negative one it can permanently taint their enthusiasm.
Improving the appearance of the front of your house, even on a minimal budget, can induce buyers to be interested enough to check out the rest of the property, and the garden is an obvious place to start.
If your garden is an overgrown jungle, potential buyers may be turned off by the amount of work needed to tidy up. Fortunately there are some easy ways to improve the garden and give it an immediate, budget-friendly makeover.
1. Take a picture
The first time most buyers will take notice of your house is when they spot it online, and the front of the house is most likely the first picture they will see.
Viewing your property in person is quite different from seeing it in photographs, so grab your phone and take a picture of the front of your house.
Now look at it objectively as if seeing it for the first time. Does it look appealing? Does the garden obscure architectural features? Does it make the house look small? Does it look untidy?
Analysing your yard the way buyers will first see it makes it obvious which areas will need the most improvement.
DIY level: 9/10 – Easy, quick and inexpensive.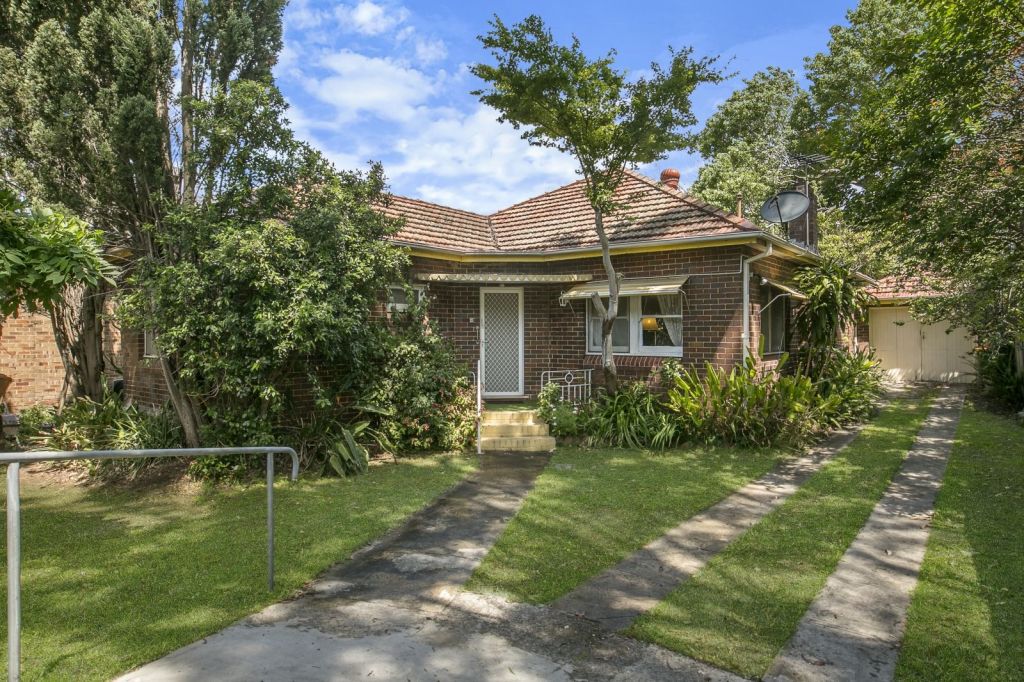 2. Prune and tidy
Many home buyers do not want to do a lot of upkeep for the garden, so make sure it looks tidy and easy to maintain.
Inspect your shrubs and see where they can be trimmed to create the best shape. Large shrubs can reduce the visual impact of the facade, and can lead to the impression that the property is of a smaller size and lesser value.
Remove any tree branches hanging over roofs and gutters and pull down any invading vines. Thoroughly weed the borders, and dig a designated perimeter around garden beds or use bricks, pavers, rocks or even garden edging from your local hardware shop to create a tidy, defined edge.
Spread bark mulch around plants and over-exposed soil for an eye-pleasing finish.
DIY level: 8/10 – A few common tools are required.
3. Disguise scrappy areas
Dark, dank areas in the garden are unappealing and can make buyers feel that there are problems to be solved or work to be done.
With a little thought these areas can be easily remodelled and even be turned into a feature by hanging a hammock, adding outdoor furniture or even installing a fountain.
To brighten up dark or plain areas, try planting variegated perennials, such as hosta, cordyline and caladiums as the white or colourful edges on the leaves brighten up any dark garden zones.
You could also create a lush tropical feature garden with soft-foliaged ferns, traveller palms and birds-nest ferns.
DIY level: 7/10 – Easy transformation on a small budget.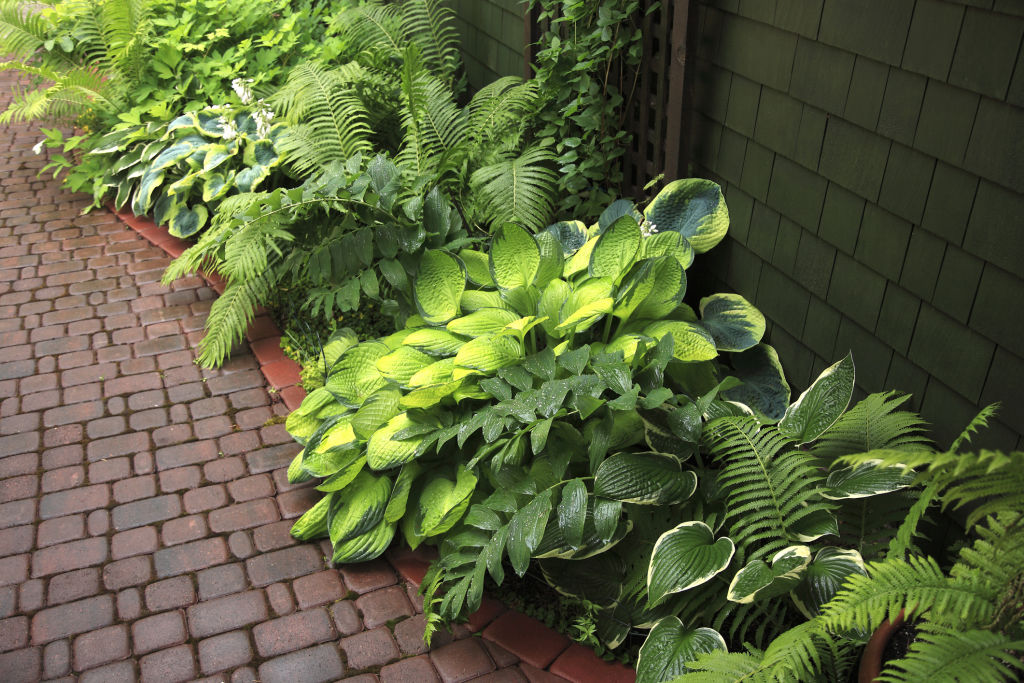 4. Plant feature pots
Large tubs spilling over with lush and colourful flowers are so appealing to the eye. They create an impression of a well-loved and well-maintained garden. Best of all, you can take them with you when you move.
Plant some bright annuals such as petunias and snapdragons in the summer sunlight and impatiens in the shade. In cooler months plant lobelia, pansies and polyanthus. For taller, more architectural plantings, put in a weeping fig or a topiary boxwood shrub.
DIY level: 8/10 – Easy transformation on a small budget.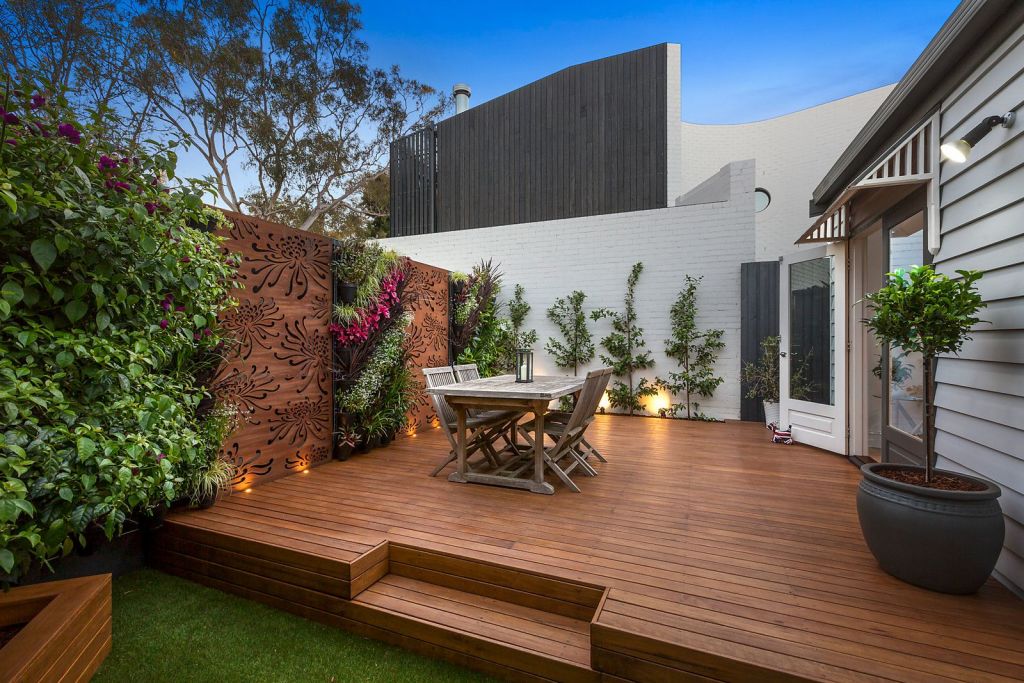 5. Get the lawn into shape
Improving a lawn will add a lot of value and is well worth the time and financial investment. Depending on your timeframe, you can fix a patchy lawn by either planting seed or laying turf.
Planting seed is best tackled in spring. It involves killing any existing weeds, and either digging up the surface or spreading new soil over the top and then planting and watering the seeds. This process will take a few months to establish a healthy lush lawn.
DIY level: 6/10 – Time-consuming but less expensive than laying turf.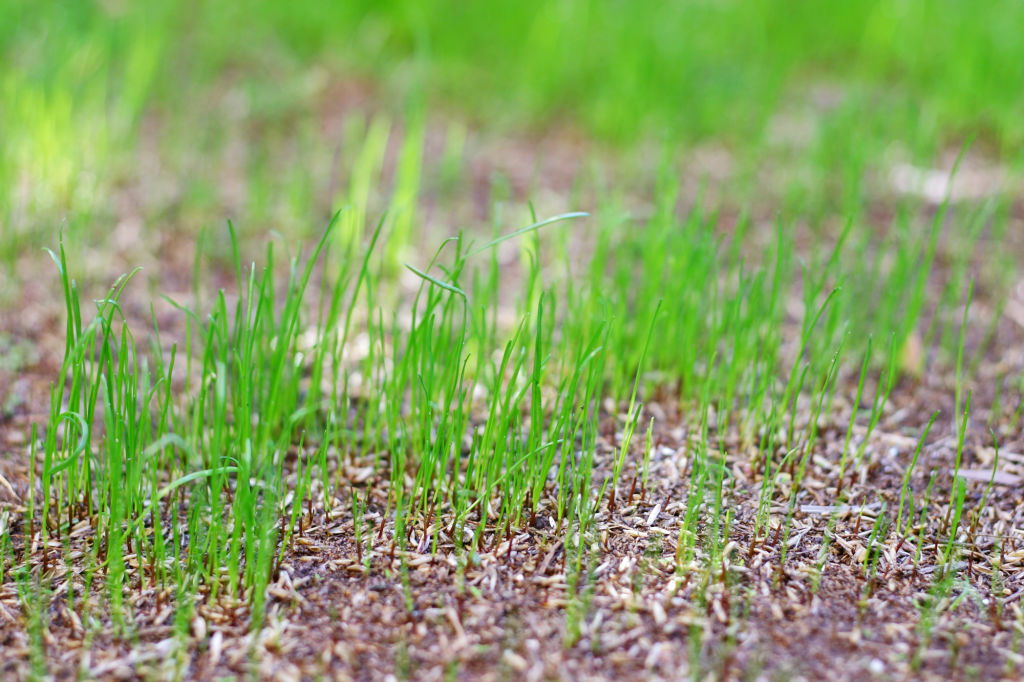 6. Lay a new lawn
If time is more pressing, you can unroll turf onto a properly prepared lawn base for instant impact.
Ensure you choose the right type of grass for your lawn's position, and your climate zone. Among the choices is the durable Kikuyu, which is suitable for poor soil areas drenched in sunlight but be warned, it can be invasive as it sends out runners and spreads quickly. Couch is soft and fine and has vigorous underground runners, while Buffalo has wide blades and is robust and easy to maintain.
Speak to your local lawn care specialist for the best option to suit your lawn's position.
 Laying turf: 4/10 – Striking makeover, but may require professional help.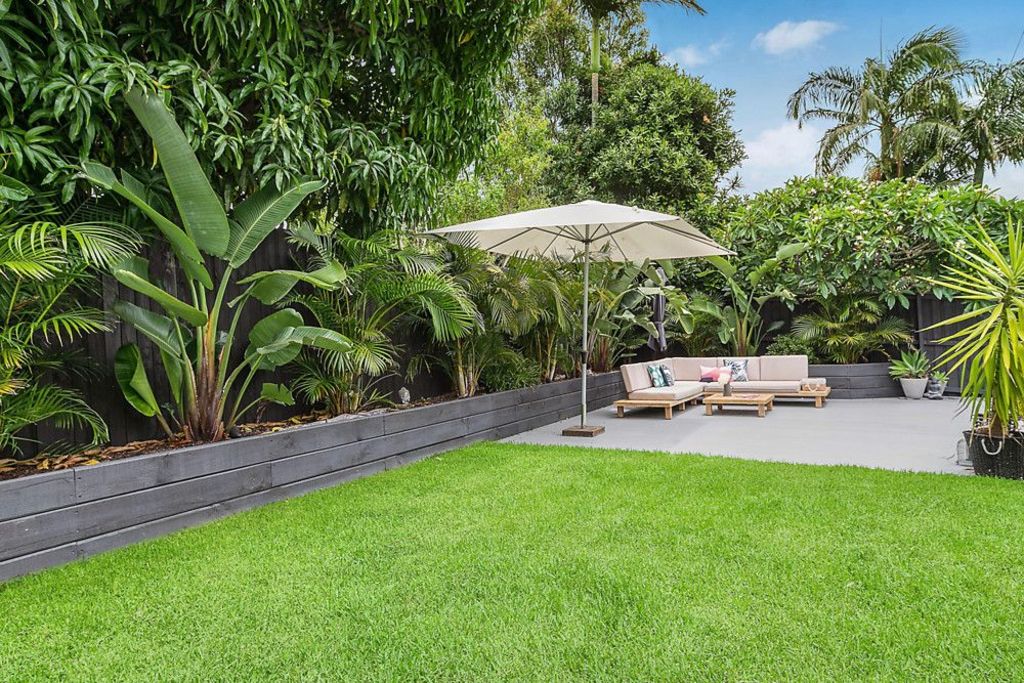 Thinking of selling? Read Domain's Ultimate Guide To Selling Your Home to find out everything you need to know.