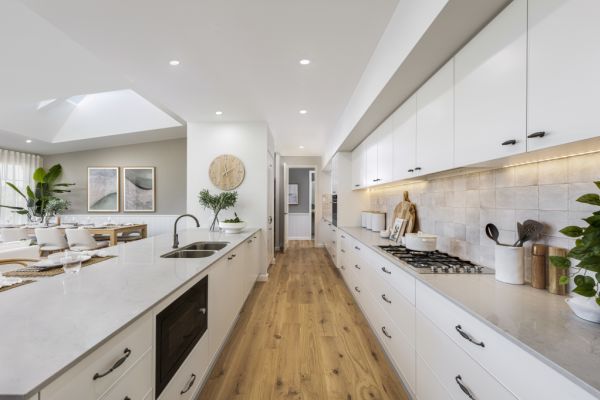 In partnership with Mcdonald Jones Homes.
The advantages of building a new home
There's a lot to weigh up when considering whether to buy an established house or build a new one.
Everyone's budget and lifestyle needs are unique, so there's not a one-size-fits-all solution. But taking a closer look at the pros and cons of both options enables buyers to make a more informed decision.
Cost considerations
There is a lot of competition among builders, which makes building new a surprisingly affordable option for many.
The price varies when you factor in the cost of land, which depends on where you choose to buy. Some will have the option of knocking down their existing home and will need to account for demolition costs and the price of lodging building and planning permits, which differ across councils.
The range of incentives offered by home builders can be a winning drawcard.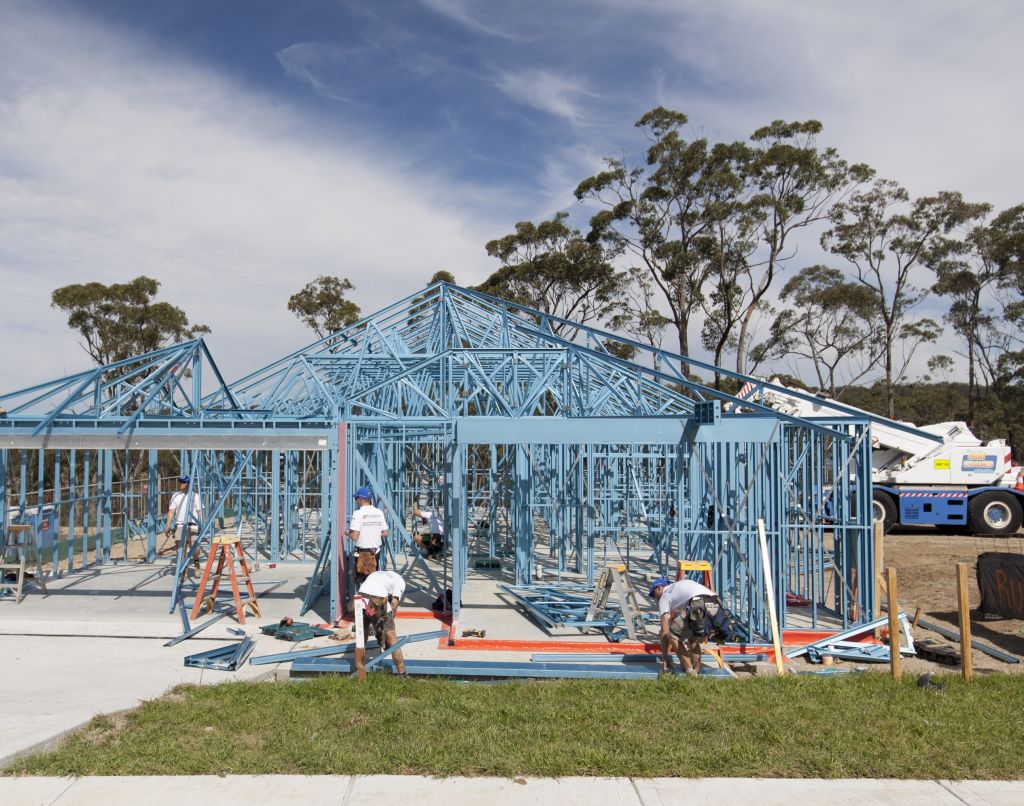 "At the moment we've got $45,000 off every single home, even in our more affordable range," explained Nathan Klein, NSW sales manager at Mcdonald Jones Homes.
"Our buyers also have the opportunity to have solar panels installed on their roof during construction which is the best time to do it and it's at no upfront cost to them."
If you're selling a home to move into an established home, you will have to pay stamp duty. There's also the possibility of paying for immediate repairs or renovations after settlement, and these can be costly. 
With newly built homes, you move straight in without the worry of repairs and the comfort of minimal maintenance. Reassuringly, builders provide warranties just in case any problems do occur.
Each Australian state and territory has its own set of grants and stamp duty discounts to help first-home buyers build their first home. In New South Wales it's $10,000, in addition to the First Home Buyer Assistance Scheme, which offers an exemption or reduction of transfer duty charges for eligible homes.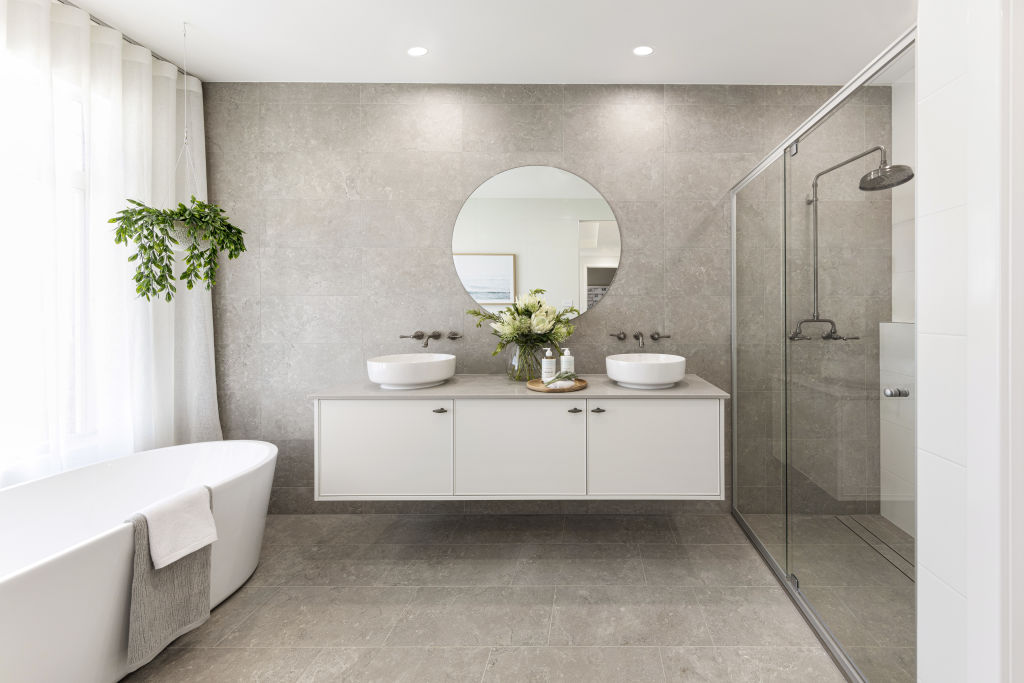 Personalised design
Individual design is without a doubt one of the best aspects of building a new home. 
Buyers can customise their homes according to not only how many bedrooms they would like, but the size and flow of living areas, working-from-home spaces and the use of more energy-efficient building materials and technology.
Freedom of choice is a real winner for many buyers, says Scott Aggett, property negotiator at Hello Haus. 
"If you're going to build a house, then you can be focused on getting the absolute outcome you want, so [you get] the finishes you want and the layout and size that's unique to your personal circumstances," he says.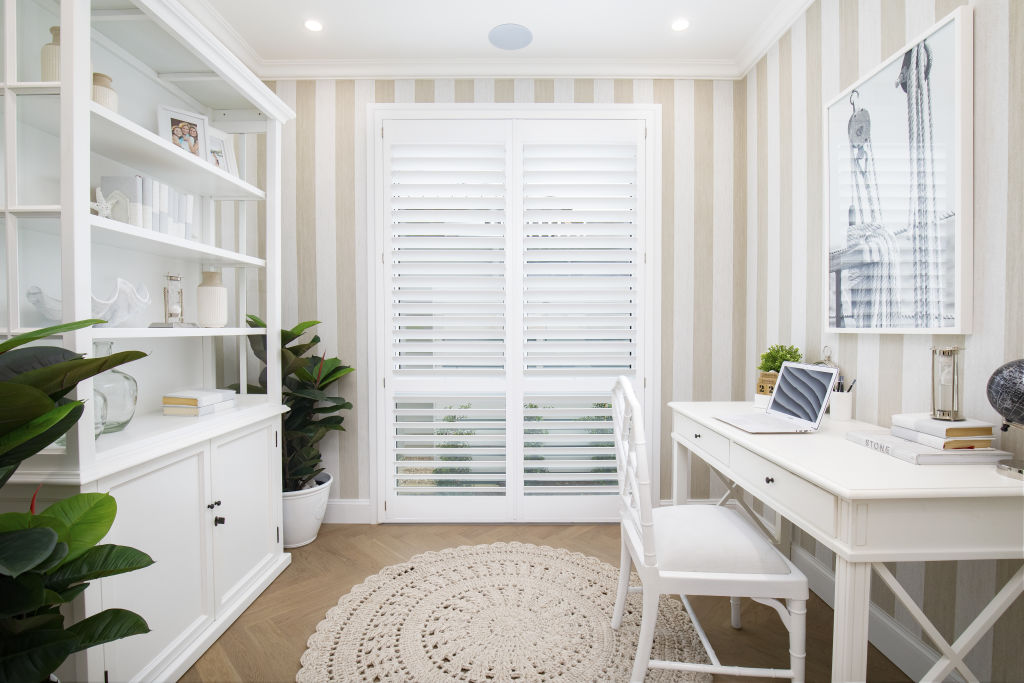 The rapid evolution of technology is also making it easier for buyers to visualise their new home, says Klein.
"Technology really brings it to life and being able to visualise every nook and cranny in the house is so powerful," he explains.
"One of the key things we've found really successful with customers is utilising technology so you can virtually walk through a house and change the styles. Even though you might have the same floor plan as another house, different colours and styles can make it look completely unique."
Peace of mind
The benefit of a fixed-price contract is important for buyers and also for the banks funding them, says finance broker Max Phelps.
"From a finance perspective, the biggest concern is making sure you get a fixed-price building contract with everything included," he says.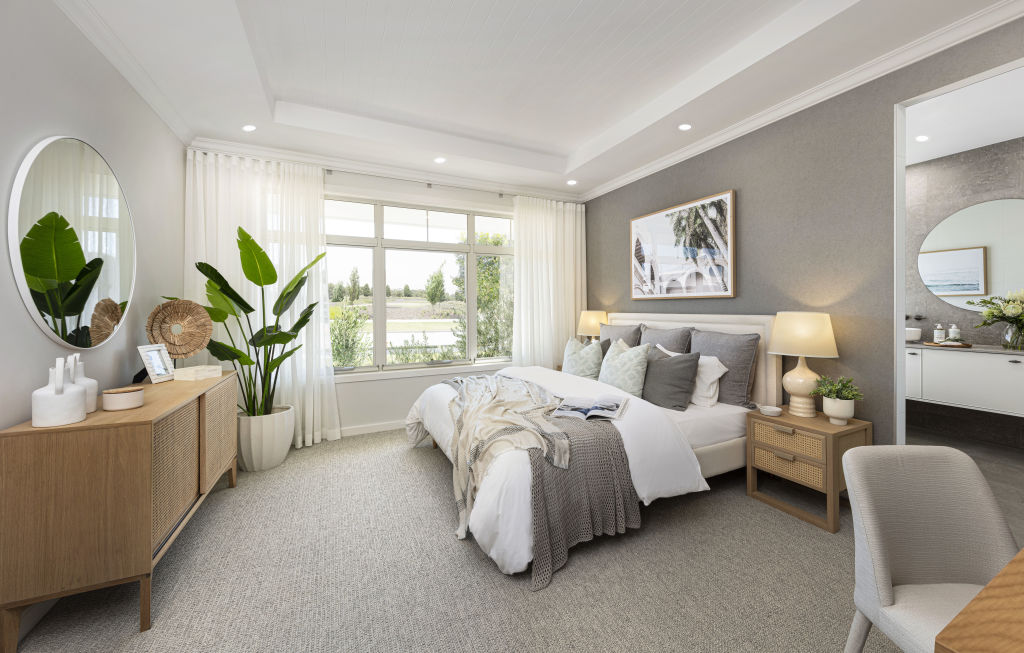 "Banks will rely on this to value the property, but there's always a temptation to change things, or ask for upgrades and sign off on 'variations'."
Ensure you read contracts carefully when building new so you're aware of all the conditions around a fixed-price contract, particularly the inclusion or exclusion of building variations, and at what stage of the build they can happen without incurring extra costs.