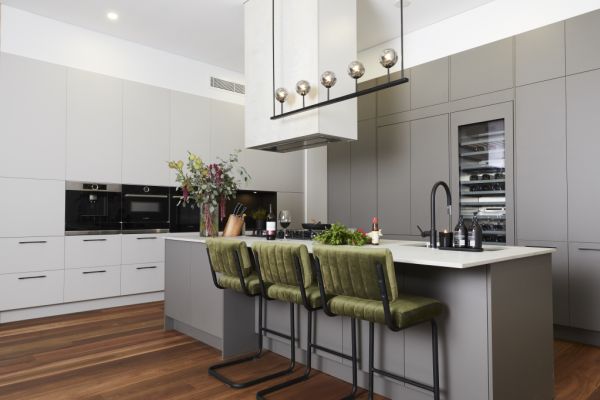 The Block 2019: Designer reveals five tips for maximising kitchen functionality
Sometimes, the biggest obstacle to a successful kitchen renovation is not knowing that there may have been a better way.
"It's that problem of not knowing what you don't know," says Gavin Rudd, kitchen designer, appliance specialist and licensed joiner.
Rudd has spent 24 years in the kitchen game and has plenty of insider tips on how to get the most out of your new kitchen.
Based at the Prestige Appliances Chatswood showroom, Rudd is an independent kitchen specialist who prides himself on marrying good design with the right appliances.
Here are some of his tips for creating a functional and fabulous kitchen.
1. Rethink the butler's pantry
They've popped up on the past few seasons of The Block, at display homes across the country and in the glossy home magazines, but do you really need what is effectively a second kitchen tucked behind the headline act?
"Butler's pantries are fantastic in terms of hiding the mess and as a second room for dinner prep," says Rudd. "But for most of us they're not that useful, and just because they're all the rage doesn't mean it's practical for your kitchen."
Rudd points out that the whole idea of the open-plan kitchen is to enable the cook to socialise with family and friends. So unless you do in fact have a butler, you're effectively banishing yourself to a walk-in cupboard in a bid to avoid messing up the real deal.
"It needs to be quite large to be useful and I've found they're usually quite poky in Australia," says Rudd. "They're typically better suited to mansions."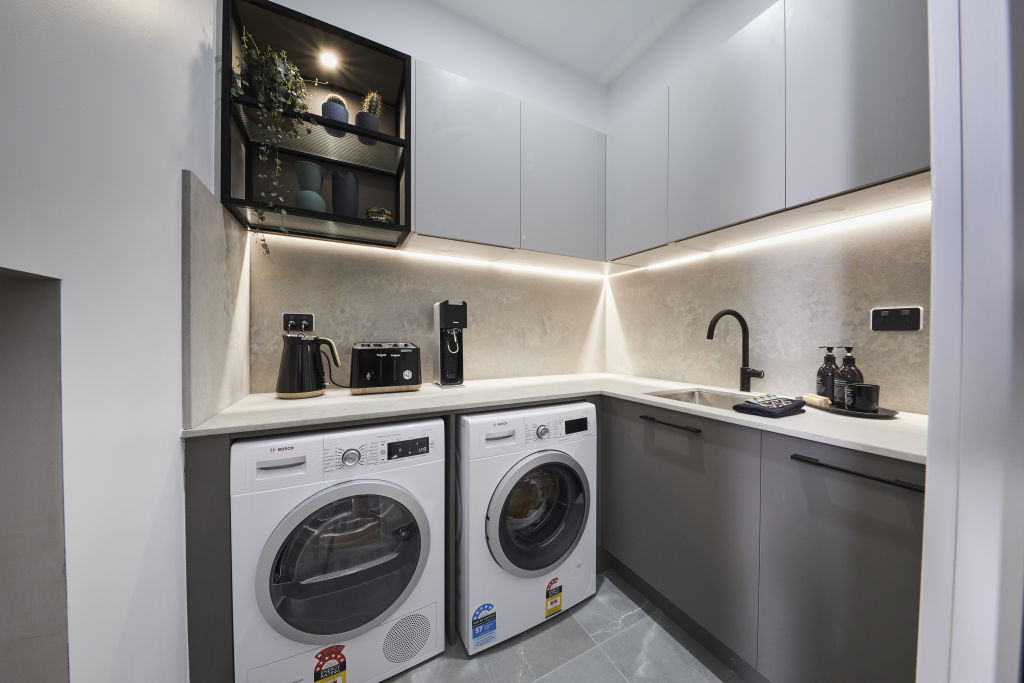 2. Think outside the golden triangle
Rudd says the holy grail of "the working triangle" was invented in America back in the 1940s and, while still relevant today, advances in technology, food prep and the sharing of domestic labour mean there's room for improvement.
"We've come a long way since the '40s," he says. "There are a lot of new dimensions to how we use the space. We might have two ovens, a microwave, a dishwasher. You need to look at each zone of the kitchen and work your design and storage around it to have everything within easy reach."
Rudd says this may mean "disconnecting" some pantry items and including them within the main kitchen space.
"You might have your oils and spices in a cupboard or drawer near your cooktop, and your most frequently used cooking utensils nearby," he explains.
Your baking zone would be set up close to the oven and have measuring cups and spoons, cake tins and trays and easy access storage for your electric mixer.
Ideally, your cutlery and dinnerware are stored within arm's reach of your dishwasher so that you can unpack directly into cupboards and drawers.
You might also create a breakfast zone with the toaster and kettle and storage for breakfast cereals and bread.
The fridge remains central to most of these tasks, so make sure it's not blocked by an island bench or out of sight in the walk-in pantry. 
3. Supersize your drawers
Drawers are more expensive than cupboards, but it's wise to include as many drawers as your renovation budget allows.
"In the kitchen, the party happens below the benchtop," says Rudd. "So drawers are great because you're using the entire footprint of the space and you're not bending down so they're ergonomically better."
When it comes to choosing drawer size, Rudd prefers 800 millimetres-plus in width for pot drawers and around 550 millimetres for cutlery drawers.
And if you've ever worried about overloading your drawers, it's good to keep in mind that quality drawer runners can carry loads of up to 70 kilograms.
"Just go for the more durable runners for heavier storage," says Rudd.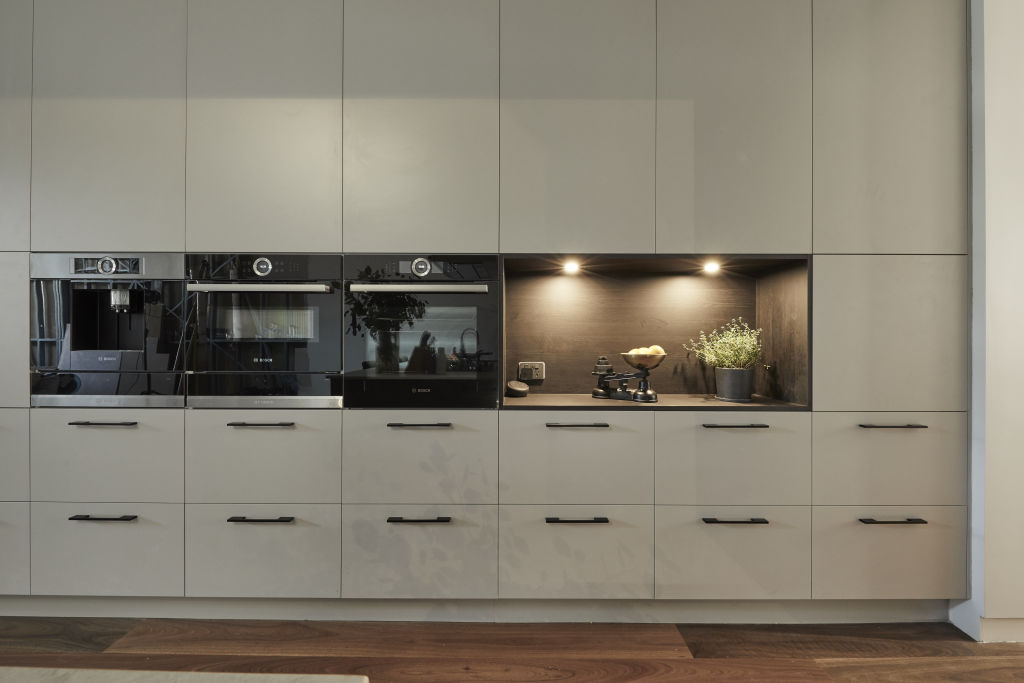 4. Make the most of corner cupboards
Unless you have a galley-style kitchen, with two parallel runs of cabinetry, you're going to have to contend with the challenging corner cupboard, a generous but often under-utilised space.
Luckily, kitchen design has evolved to provide some clever solutions.
At the most basic, and affordable, level, you can install an adjustable, mid-level shelf that is shallower than the full cupboard depth (290 millimetres is standard), with access via a bi-fold door. This can work quite well for storing infrequently used items like slow cookers and food processors or large, light-weight plastics and baking paraphernalia.
Rudd says if you want to store larger, everyday items in your corner cupboard, you're better off with a lazy susan carousel or what's known as a LeMans corner unit, which is a kidney-shaped pull-out shelf used in a blind return corner unit. Rudd says both these options work well for pots and pans and any items you want to access on a daily basis.
For smaller items and consumables, Rudd likes the corner drawer unit.
"While there is space you're not using on either side, the back is coming right out to the front, there's minimal bending over, which is perfect for people with back problems," he says. "And you don't lose anything so food won't go out of date."
5. Choose the right rangehood
It's big, noisy and more often than not doesn't seem to do the job it's intended for – the rangehood has become a white elephant in many kitchens.
But Rudd says most people don't know how to choose the right rangehood, and how to use it correctly.
First up, be aware that a rangehood that works well for gas cooking won't necessarily work well for an induction cooktop.
"Gas warms up the splashback and warms up the nearby cupboards," says Rudd. "Induction uses cold cooking, so the surfaces around the induction cooktop stay cold and when the heat produced by cooking hits those cold surfaces, condensation appears and the rangehood drips water."
Rudd says rangehoods suited to induction cooktops are more powerful and shaped differently to those ideal for gas cooking.
Secondly, make sure the rangehood is vented properly using rigid ducting.
"A lot of rangehoods come with flexible ducting which is great for turning corners but you lose power and the more ducting you have the more power you lose," says Rudd. "Ask your installer to use rigid ducting and make sure the motor has the right metre-cubes-of-air rate for your set-up."
If motor noise is an issue, consider an undermount rangehood housed in a sound-proofed cupboard or a rangehood with an external motor.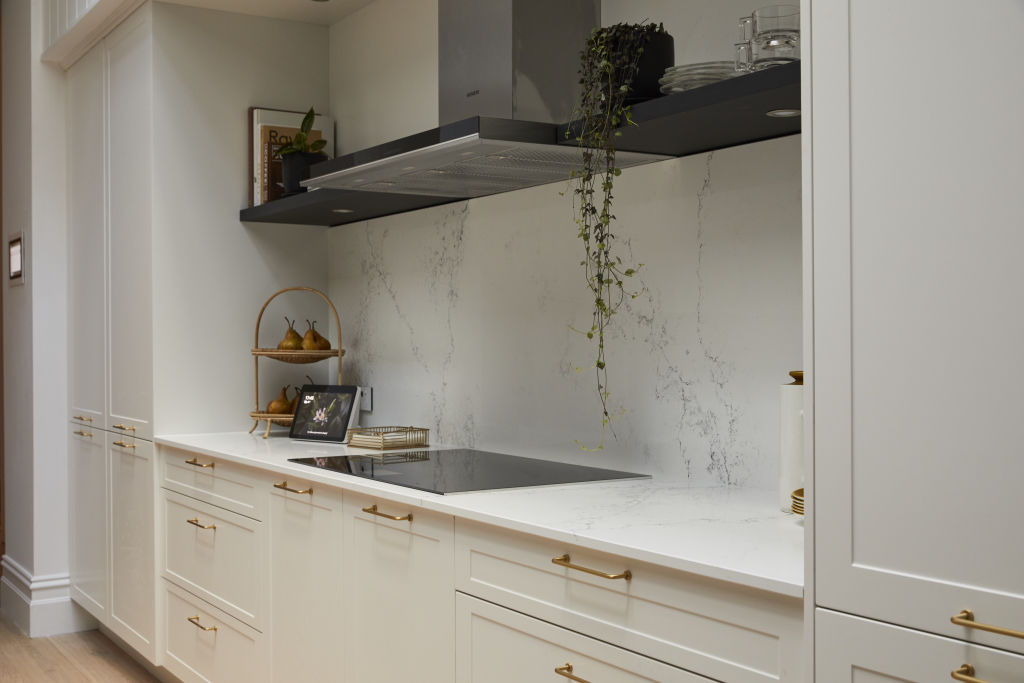 Finally, make sure you turn the rangehood on three to five minutes before you start cooking.
"This will generate a vortex of air," says Rudd. "Because the rangehood is set above you it has to deal with crosswinds from doors and windows, so steam and aromas get sidetracked."
Rudd says the new downdraft rangehoods offer optimum performance but they come at a high price.