The Block 2021: Preparing property for sale
If you are looking to sell a property, these presentation tips will improve your chance of securing a high sale price.
The Block 2021: How to prepare your property for sale
As they say, you only get one chance to make a first impression. And this undoubtedly rings true when it comes to the real estate market.
For there's no question that presenting a home to potential buyers in the best possible light at the first opportunity is key.
So, before listing your home for sale, consider these simple but highly effective tips from the experts. And prepare to give your house an impactful facelift.
Repair and rejuvenate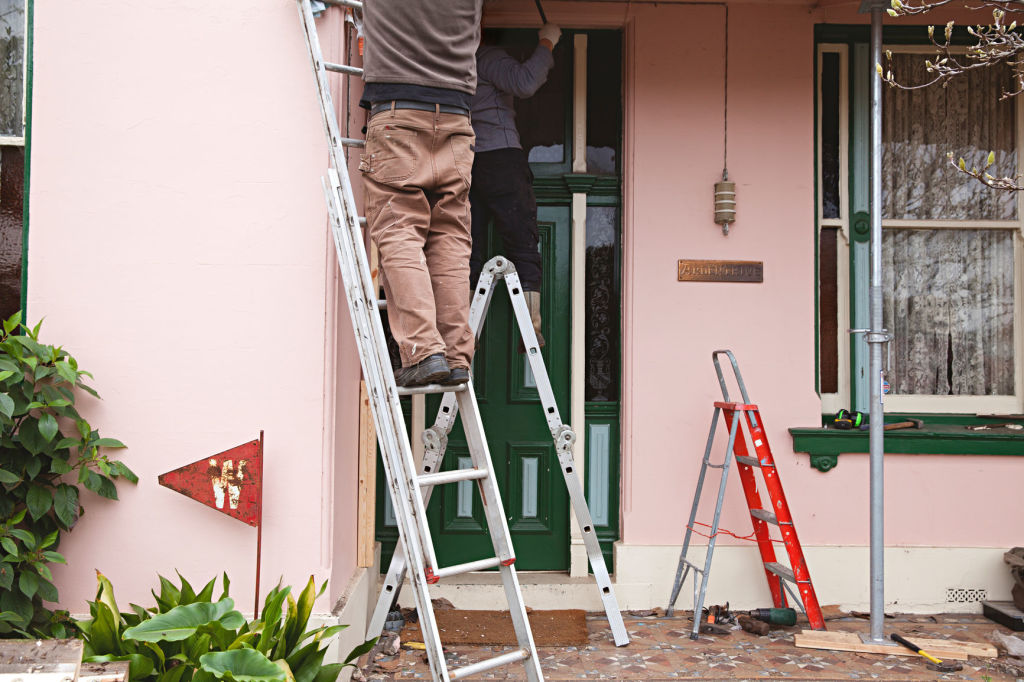 Step back and take an objective look at every corner – inside and out – of your home to ascertain areas requiring minor repairs or upgrades. Do the walls need patching and painting? Are the flyscreens damaged? Perhaps the door handles are overdue for an upgrade? Or is the lawn in need of attention?
Leah Hallis, creative director of Melbourne property-styling and interior-design experts Create Expectations, says: "The main areas vendors usually approach are the carpet, paintwork, garden and window furnishings. You'd be amazed by the transformation these elements can make. We also often suggest a change in the light fittings. Adding a contemporary but affordable pendant, downlights, or wall sconces not only brings a new and fresh feel but adds light."
Sort and simplify
Take time to "do a Marie Kondo" and declutter before opening the door to house hunters.
Real Estate Institute of Australia president Adrian Kelly says: "The golden rule is to prepare the home so that potential buyers can consider themselves living there."
When it comes to decluttering – "a favourite term of real-estate agents", says Kelly, it's about removing distractions.
"That could mean personal items like photographs, trophies, ribbons and knick-knacks, or even extra furniture in rooms that is not necessary," he says. "It's also about making rooms look larger." 
Hallis is in full agreement, saying: "Potential buyers want to walk into a property and get a sense of what it's like to live there. If there's an excess of furniture or clutter or mess, the buyer tends to lose the emotional attachment. A well-presented property will leave a positive impression."
Make shipshape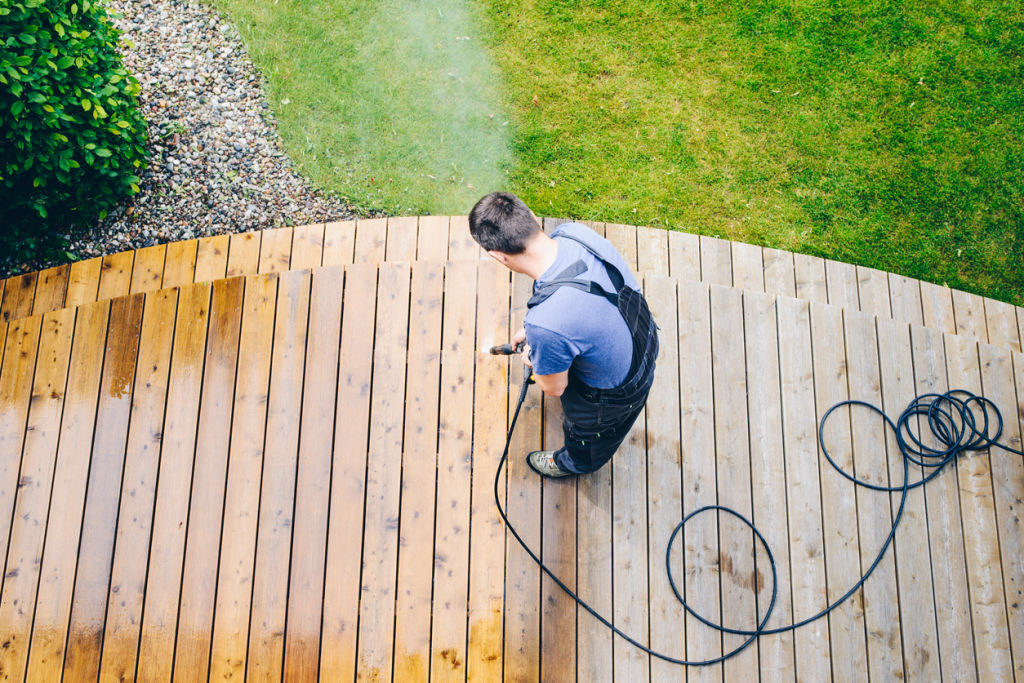 It is vital to give your home a thorough clean – be it by you or by calling in the professionals.
"The home should look clean, fresh and bright," says Kelly. "Make sure to do plenty of dusting and cleaning, and that includes under the eaves. People will notice if floors or carpets haven't been cleaned properly, beds haven't been made properly and if the house smells of pets. They will particularly notice if the bathroom is not spotlessly clean."
And don't underestimate the power that subtle fragrance – not overpowering – can have on potential buyers.
"We're a big fan of fresh flowers and candles here at Create," says Hallis. "Our senses stimulate memory, trigger emotion and can create positive energy. Smells are important. Make sure they're good ones!"
Decorate to sell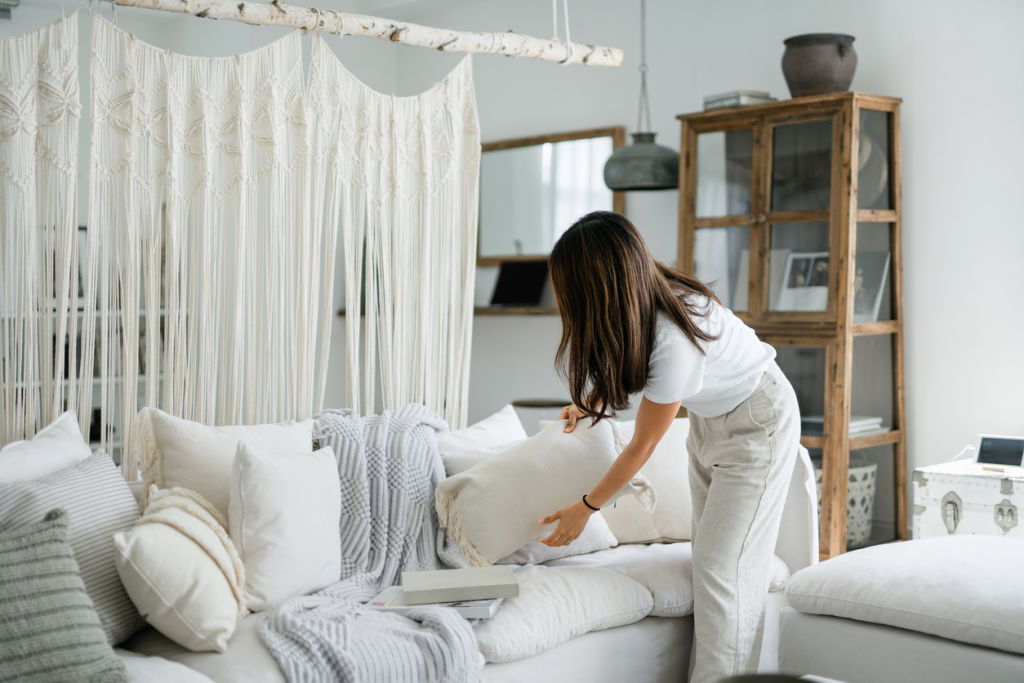 Stand apart from the real estate pack by enlisting professional help to "dress" your home.
"There are two different types of styling," says Kelly. "The first way is calling in a professional stylist to work around your own belongings – to tell you what to keep, what to remove and what to move to another location. The second way is a full restyle with the stylist bringing in everything themselves. There's obviously an extra cost for that, but I wouldn't view it as an expense. I'd view it as an investment in the sale price, just like advertising." 
"Reaching out to a styling company has become more important than ever as the property market strengthens and so many properties are being listed," agrees Hallis. "Buyers' expectations are higher than ever, and it's evident that investing in an expert to style your home will create a return on investment."
And, once again, it all begins with kerb appeal.
"Start your buyer's journey with strength," says Hallis. "It's important that your garden and entrance create the best first impression and set the mood for the rest of the walk through the home."