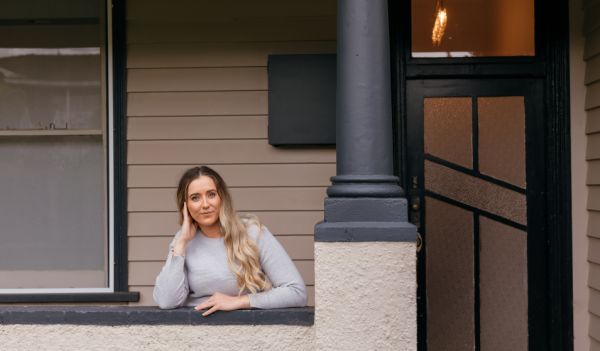 The clever strategy that paid off for home buyer Billie Cody
For four long years Billie Cody commuted from the house she owned in Bendigo to Ballarat for her civic construction project management job, and from Bendigo to Melbourne to see her partner Mick Lacata. And during those years she paid careful attention as prices in the towns north-west of Melbourne's CBD began to climb.
"I'd been watching property prices continue to rise over a number of years," she says. "The growth in Melbourne was pushing towards the west, starting with a surge in Rockbank and Melton and pushing out to Bacchus Marsh."
Cody also ays talk of duplicating more of the train line between Melbourne and Ballarat over the next 10 years is likely to place additional pressure on property prices.
"That will be a gamechanger for the region and I think you'll see some pretty big surges when that gets closer," she says. So last year Cody and Lacata decided it was time to buy in Ballarat.
'We wanted to buy a house we could live in for two to three years and eventually rent out with good, long-term capital growth prospects," Cody says. "I was pretty familiar with the market after being here for four years so I looked at the growth in the best couple of suburbs over the last five years and also the last 12 months."
The couple spoke to local agents about which suburbs were still good value for money and had the most potential for growth over the following five to 10 years. They also analysed rental returns, what price properties were listed for compared to the actual sale price, and how long they spent on the market. They compared prices in suburbs that were largely gentrified, with visually appealing streetscapes, to those that were only just moving towards gentrification.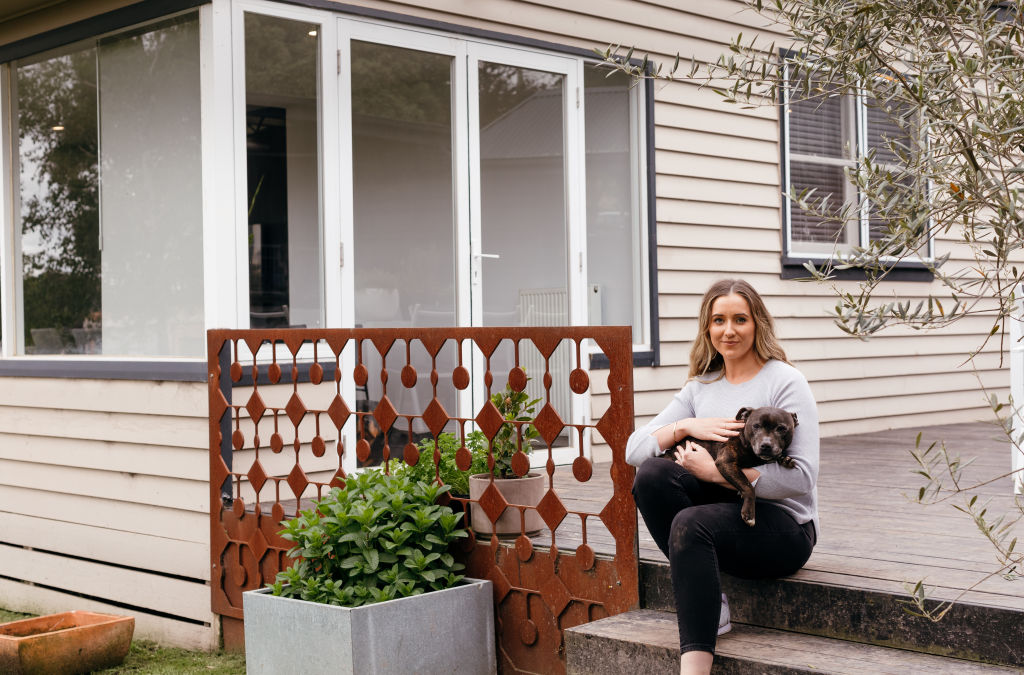 "We looked at some outliers like Ballarat East, which was a bit undervalued but still had character homes with only one or two renovations complete in any given street," says Cody. "We could see that it was only a matter of time before they became more desirable suburbs."
They eventually narrowed their search down to a half-dozen suburbs running in an arc from Soldiers Hill directly north of the city centre to Golden Point directly south-east. Cody says their strategy was to be more flexible on location and more focused on securing a good, long-term investment than the average house hunter.
It was a bid to capture value when they entered the market and a solid strategy, but one that required a truckload of patience; it ended up taking Cody and Lacata the better part of a year to acquire their Black Hill property.
"I couldn't tell you how many houses we looked at – it was heaps!" says Cody. "It consumed our life for a long while. But you feel like you're getting a good understanding of the market when you're going to a lot of open homes, especially when there's lots of interest in a property."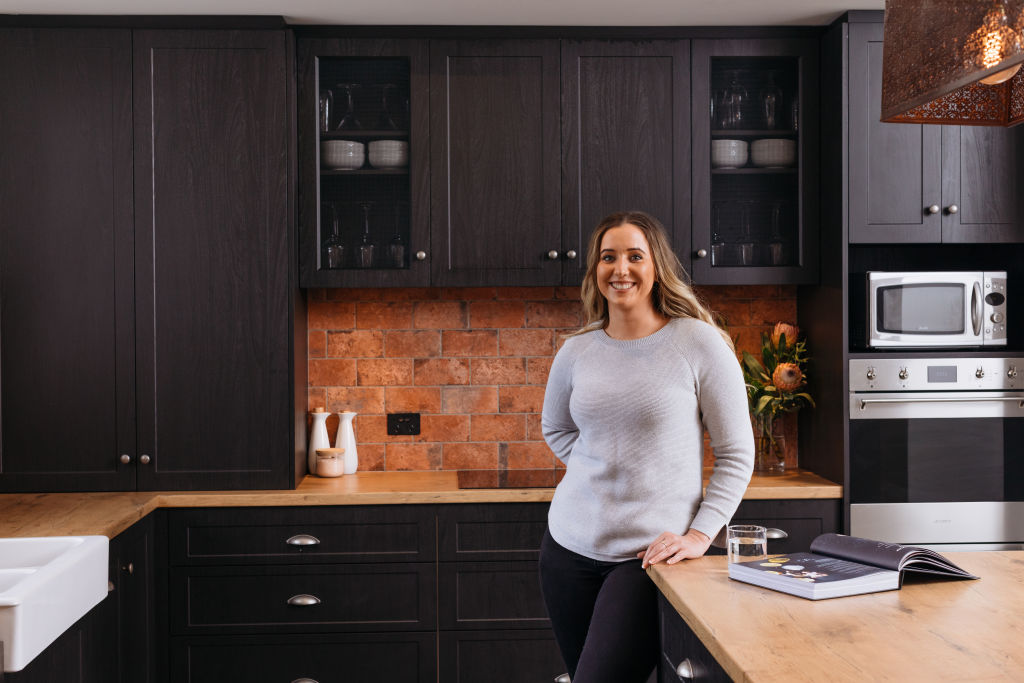 Cody would turn up to inspections and, after running a keen eye over the property, would turn her attention to the other buyers, making mental notes on numbers and level of interest. While the couple had a budget of $650,000, Cody wasn't prepared to spend a dollar more than she considered a property to be worth.
When she found a Bakery Hill house that met her brief – a character home on a big block in a growth suburb with three bedrooms, two bathrooms and a shed – she put forward her best offer of $600,000 as her opening offer. 
Cody says the property needed "quite significant" work to bring it up to a good standard and she wouldn't budge when the agent suggested another $5000 could seal the deal.
"We're always pretty confident in the values of properties," she says. "The biggest challenge was knowing what we were looking for and having to be patient waiting for the right property to come on. It was frustrating!"
Cody says Lacata, a first-home buyer, put a lot of trust in her as the more experienced property hunter, but did struggle at times as the months ticked past without success. 
But the long search meant the couple had the confidence to act quickly when they saw a renovated 1930s home listed last December with a price guide of $585,000 to $615,000.
The couple had a clever strategy: they organised a private inspection within two days of the property going on the market. They were pretty keen on the three-bedroom home, which was well-located on a block of almost 1000 square metres. But rather than rush in with an offer, they waited for the first open home and watched from the street to gauge how much interest the property generated.
"We didn't want to be the reason the price was pushed up," Cody says. "So we did another private inspection and then made an offer that evening."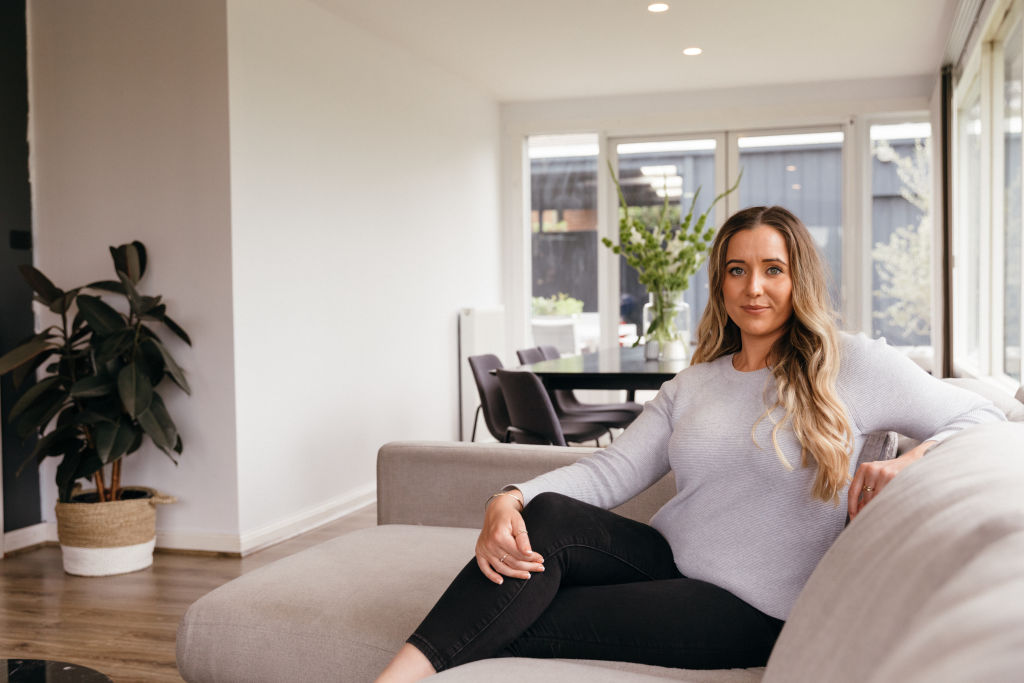 Lacata has a building background so he identified a couple of building issues, negating the need for a formal pest and building inspection. Although their offer of $600,000 was right in the middle of the property's price range and came with flexible settlement terms, it was initially rejected.
Selling agent Brooke Reynolds of Jellis Craig Ballarat asked them for a better offer but, once again, Cody chose not to budge.
"We felt that was the right value for the property," she says. "After 24 hours she came back to us and accepted our offer. They wanted a long settlement period and we would have preferred a shorter one but we knew that had been a bargaining chip in our favour."
Cody says it helped that Reynolds was a "super-personable" agent who understood how to quickly build rapport with buyers even as she worked hard for her vendor.
"The most nerve-wracking part after making an offer is the waiting period but Brooke was keeping us up to date. That's the difference with a good agent – when someone is getting ready to part with a lot of money giving them a little bit of feedback does go a long way." 
Cody and Lacata finally moved into their new home in March, "just before COVID blew up".
"We're really happy with what we've got," says Cody. "We didn't get a bargain but the house is worth what we paid. We've both relocated here and Ballarat has exceeded our expectations in terms of lifestyle. We were patient and it paid off."
This is part of a series looking at how Australians bought their homes. For more advice, read Domain's ultimate guide to buying your first home.