The top tech tools your real estate agent needs to use when selling your home
Kate Farrelly
Domain Reporter
In a competitive market, it's wise to engage an agent who is up to speed with the latest technological developments for the real estate industry.
You wouldn't dream of selling your property without an online listing, but today agents have new tools and tricks to get your property in front of more buyers, more quickly and in a more compelling format than ever before.
Many agents now offer drone footage, videos, 3D floor plans and virtual tours as part of their marketing packages, and the agents Domain spoke to agree these are invaluable, especially when dealing with out-of-area buyers.
Video is the new normal
"Videos are becoming more standard," says Giorgio Koula, principal at Stone Real Estate Newtown. "Probably seven out of 10 of our vendors now do them."
Koula says videos are particularly useful for expat or interstate buyers who may not be as familiar with an area. Videos give the seller the opportunity to showcase the location as well as the house, with drone footage a great way to show how close a property is to key amenities.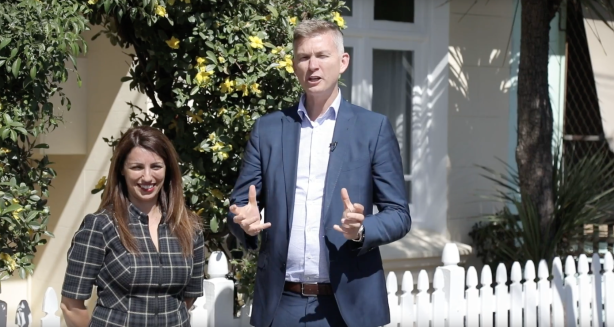 Alex Ouwens, director at Ouwens Casserly Real Estate, likes to use drone footage for discretionary markets like rural listings and holiday homes, and also uses it for land sales to give context to where the block sits within suburbia.
For high-end sales, a video can showcase the aspirational and lifestyle elements of a listing in a compelling format.
An added benefit is that Google's algorithm favours sites with video content. This increases the chance of listings with video appearing in search results and ideally results in more views for these properties from prospective buyers.
Interactive floorplans
Ouwens and Koula are also fans of styling software Diakrit, a visualisation tool that takes a property's floor plan and allows potential buyers to furnish and decorate it using a bank of 3D furniture and interior design possibilities.
"Some people have an eye for what a renovation would look like or whether their furniture will fit, others can't visualise it," Ouwens says.
Koula takes an iPad to open homes to demonstrate the software while buyers are there.
"It's similar to Ikea software where you can drop pieces of furniture into the floor plan and see if they fit. Or you can see what a black kitchen will look like, or parquetry floors."
Ouwens says 3D floor plans and virtual tours make it easier to sell property to buyers who aren't able to make a physical inspection.
"We've sold investment properties sight unseen to interstate purchasers," he said. "From a rental property perspective, you can get executives who use 3D walk-throughs to make a decision, again sight unseen.
"When properties that are tenanted are being sold, you often have limited access, so these tools are useful then, enabling a virtual inspection when you can't have access."
Ouwens says people spend more time viewing listings with videos, allowing time-poor buyers to explore a property without having to go back to open homes.
Real-time campaign updates
Ray White Surry Hills & Alexandria directors Ercan Ersan and Shaun Stoker have taken their tech-pitch to clients into their own hands, creating an in-house app for vendor communication.
"It's a vendor communication tool as opposed to a vendor marketing or listing tool," says Ersan. "It's a lot like net banking – you download the app, get a unique four-digit code, then you have access to real-time updates throughout the campaign."
Ersan says vendors receive twice-daily updates detailing numbers through open-for-inspections, contract downloads, how many calls the agent has made to would-be buyers, and any offers on their property.
"The owners love it, they feel like they are in the trenches with us as opposed to feeling like they're a bit lost or in the dark," he says.
Voice search and artificial intelligence
For Ouwens Casserly, the next step is a voice-activated Q&A service at open homes.
"We're experimenting with [Amazon's] Alexa," says Ouwens. "At a busy open for inspection it would be great to have a couple of devices set up in the house with a voice-activated Q&A available so that people could ask Alexa how tall the ceilings are or where the closest coffee shop is."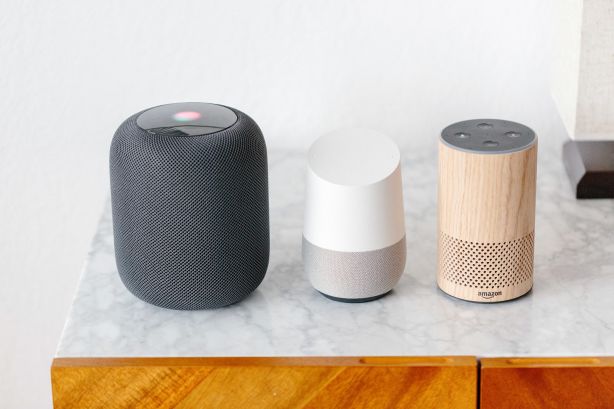 Ouwens Casserly will trial the service in 2019 at the display suite of one of their off-the-plan projects.
Thinking of selling? Read Domain's Ultimate Guide To Selling Your Home to find out everything you need to know.