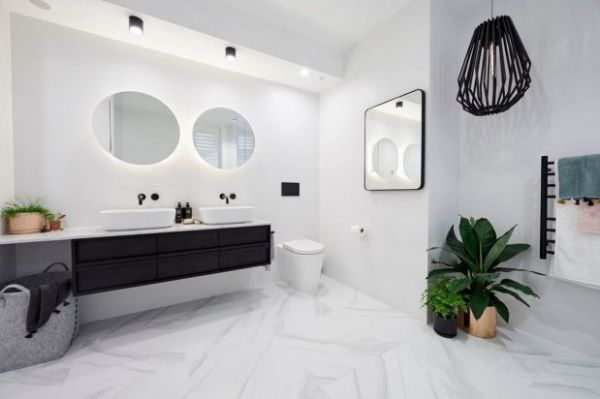 Valuers reveal the changes that add the most value when renovating an apartment
Each season on The Block, contestants transform rundown unit blocks, hotels, factories or office blocks into stunning apartments worth millions of dollars.
With huge floor plans and wealthy target buyers, contestants are given enormous budgets to create incredible urban sanctuaries filled with high-end appliances, expensive fixtures and luxurious finishes.
The goal is to get the best price on auction day, with contestants pocketing the difference between the reserve and the sale price.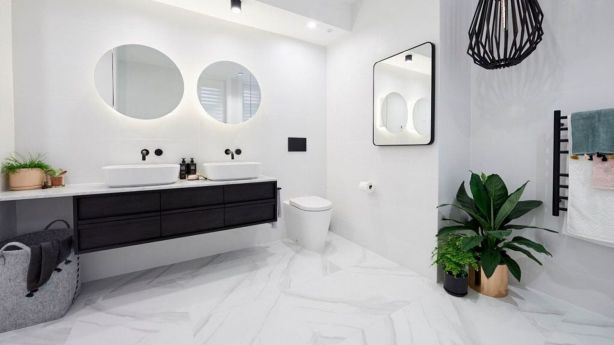 For real-life renovators, the situation is a little different. Owners of humble, dated apartments who are planning a renovation are unlikely to have the same buyers in mind or the budget to match.
But that doesn't mean home owners can't maximise the resale price of their apartment with smart changes designed to boost value.
Domain spoke to three leading valuers to reveal which features buyers prize most highly to determine what adds the most value when renovating an apartment.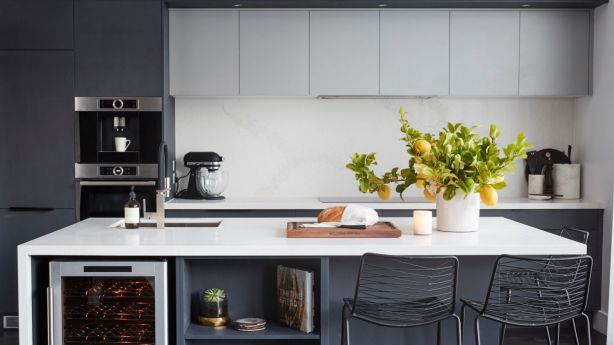 Related: View The Block apartments for sale
Maximise living spaces
When it comes to renovating apartments, it's all about maximising space and creating open-plan living, according to Opteon regional director Scott O'Dell.
"Generally, one of the best ways to add value we see is by creating an open-plan kitchen, lounge and dining area, which would then ideally lead to a balcony or courtyard," he said. "Buyers are looking for seamless open-plan living, so anything that delivers on that front is a good idea."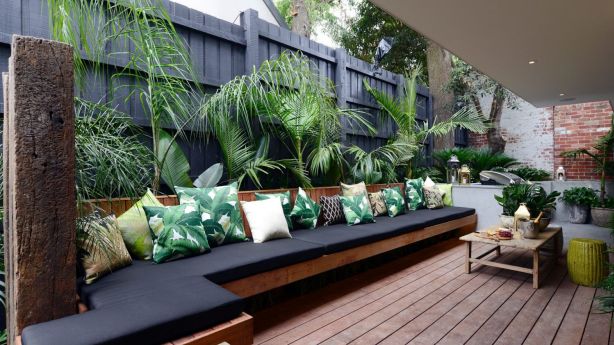 "Older style units usually have closed in kitchens that are ripe for transformation and opening them up can add a healthy amount of space and therefore value."
Additions that use all of the available space also boost values. "Some smart renovations we come across include adding a laundry cupboard when there is not an internal laundry," he said. "This can be placed in the kitchen or by repurposing an existing storage cupboard.
"We also see a distinct trend towards adding built-in desks to units for study nooks – again, creating more useable space.
Making a home feel bigger without actually moving walls can also be an option. "A sense of space can also be achieved through suggestion," he said. "This can be achieved through simple and cheap value-adding updates such as light-coloured floating timber floors and a lighter, neutral coloured paint job throughout."
Invest in key areas
Bathrooms and kitchens are generally the most expensive parts of any home, so it's important to maximise the appeal of these spaces, according to Vincent Romeo of Romeo Property Valuers.
"When buyers see the kitchen and the bathroom are in really good condition, it ticks a lot of boxes because that's an expense they won't have to spend," he said.
"Stone finishes and floor to ceiling tiles give a great effect to a bathroom and leaves a positive impression.
"Ensure the kitchen is nice and open with stone finishes, new appliances and a complementary splash back. It is the heart of the home and is a space that everyone will see.
A neutral colour scheme will appeal to the majority of buyers. Explore Courtney and Hans' apartment. Photo: Channel Nine
Paint is an effective and affordable way to maximise resale price, but avoiding polarising colours is essential, according to Mr Romeo.
"It is important that the interiors are freshly painted with consistent, light, neutral colours throughout," he said. It is extremely important, particularly in small spaces, to ensure the colours are consistent as it extends the eyes, opens up the rooms, and gives the illusion that the space is larger than it actually is."
Focus on presentation
For those with limited budgets, ensuring an apartment won't turn off potential buyers is the key, according to Adam Takacs of Insight Property Valuations.
"The better presented and better maintained your apartment, the more appealing it is for people when they walk through," he said.
"Is the kitchen in reasonable condition for the age? Does it require any immediate works? Are there broken tiles or very dated appliances? Obviously a purchaser would be looking to have those replaced or fixed."
Addressing outdoor areas is also essential, according to Mr Takacs. "Tidy up any obvious issues. If you go into a property and the concrete paving is all busted and a couple of dead weeds are running along the fence, it's not that appealing.
"For a relatively small outlay a little bit of mulch and some new plants can make a difference very quickly.
"It depends on your apartment, but having something like pavers or a timber deck in an outdoor area, particularly if it can be covered, can add value."
Head to Domain's The Block Hub for all Block related content.