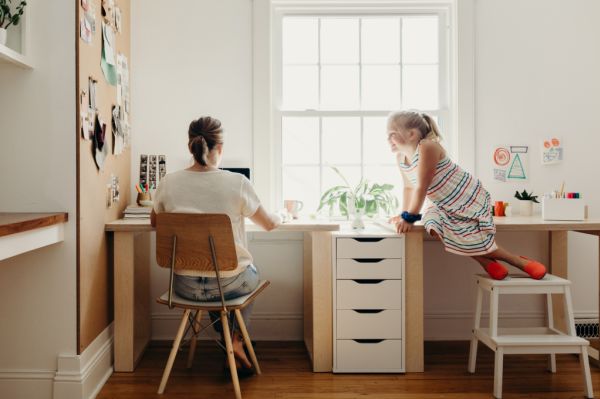 In partnership with Bendigo Bank.
Is it time to upsize your home? What to consider before making the move
When pharmacist Ellie Butina and her partner, carpenter Ben Scurr, bought a house-and-land package in Shellharbour's Calderwood in 2017, they thought their house-hunting days were over for the foreseeable future.
They settled into their three-bedder in 2019, but within 12 months they started to talk about upgrading.
"We rapidly outgrew the house," says Butina. "And we really wanted a bigger backyard."
She says in 2017, the house-and-land package was the most affordable way of getting into the market.
"Prices around our area were just going up and up and up," Butina says. "This was a more affordable option for us. We kind of knew it wouldn't be our forever home at the time."
The couple have a dog and enjoy having people visit for get-togethers.
"We love having our friends over, entertaining people, having family over," Butina says. "The house felt too small. Ben and I also wanted to have our own space within the house.
"We have different hobbies and different things we like to do."
A meeting with their accountant proved critical to their path forward: they worked out they could hold onto their Calderwood home as an investment while upgrading to a larger home.
"She helped us run some numbers and work out what type of tax we'd be looking at and what else we might have to pay for," Butina says. "As a long-term investment, [keeping Calderwood] was a fantastic opportunity for us."
They also spoke with their lender, Bendigo Bank, to confirm their options and lock in their budget.
Consider all the additional costs
Bendigo Bank state manager for Metropolitan Victoria Marisa Dickins says that, as well as the additional costs of a new mortgage – think deposit, stamp duty and conveyancing fees – borrowers also need to consider things such as moving costs, larger insurance expenses, increased utility bills and new furniture.
And if you intend to sell your existing house but buy the new house first, you may need to factor in bridging finance. Conversely, if you sell first but don't buy another property straight away, you may need to rent for a while and/or pay for storage.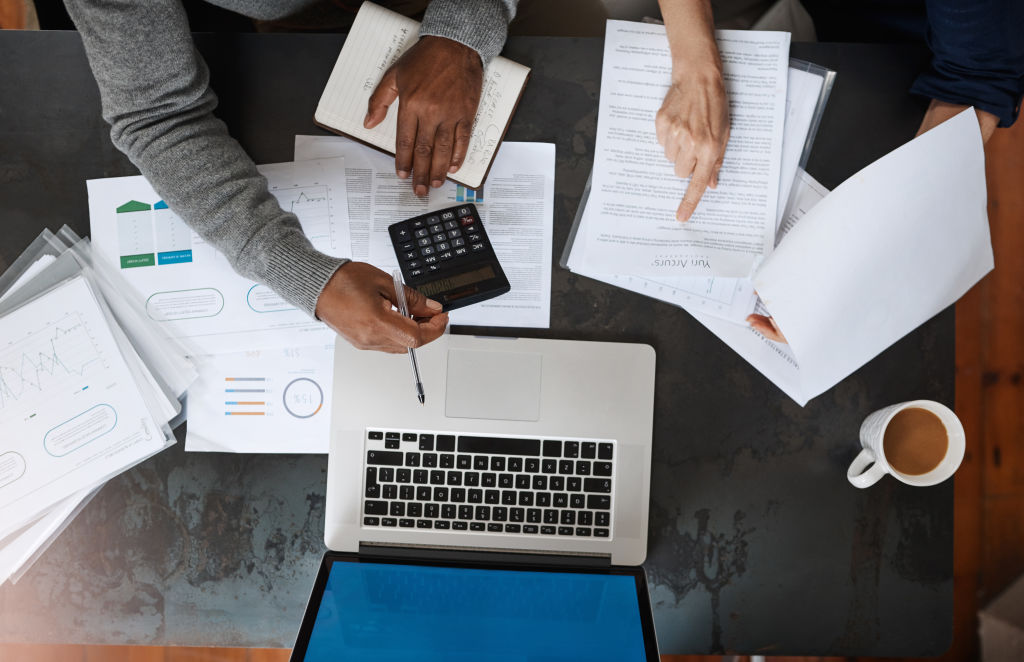 For Butina and Scurr, the new house hunt kicked off early in 2021, and the couple moved into their new home, a four-bedroom, three-bathroom two-storey Flinders property, in July.
"It's got more bedrooms, more bathrooms, and it feels more spacious, so it's more appealing to be in," Butina says. "It's got a big living room and a big kitchen with open-plan living, which I love. And if we have kids, it's got the ability for them to grow up here."
Take your time
Butina has two key pieces of advice for other would-be upgraders: there are plenty of properties, so take your time, and reach out to as many people as you can for help finding your ideal property.
"We really tried not to rush into anything," she says. "We fell in love with a few properties very early in our search, but in the end, we were lucky we missed out because we were making too many compromises."
Butina and Scurr spoke to lots of agents in a bid to have more eyes on the market, thereby increasing their chances of being first in line for any new listings.
"Keep pushing," Butina advises. "If you're constantly calling [the agents] and finding out what properties are available before everybody else, there's a chance you might get to
put in a reasonable offer before everyone else."
Consult the experts
Bendigo Bank's Marisa Dickins is also a fan of "working with experts".
"Spend time having conversations with agents, builders and designers," she says. "People are experts in their fields for a reason, so use them. They'll be able to give you a broad understanding of what things might cost."
And before you jump ship with a new home, Dickins says it's worth costing an upgrade of your existing property, especially if you love where you live.
"Our family was expanding, and that drove my decision to look at properties – I was hell-bent on moving," she says. "But we ended up putting on a second storey, and I'm extremely happy with our finished product."
Dickins' number one tip for upgraders is to "try on" the increased mortgage repayments before you commit to any kind of upgrade.
"Once you work out how much the new repayments will be, start making those repayments or putting the same amount into a savings account," she says. "You need to start demonstrating your ability to service the new debt, and you want to know you can afford it."