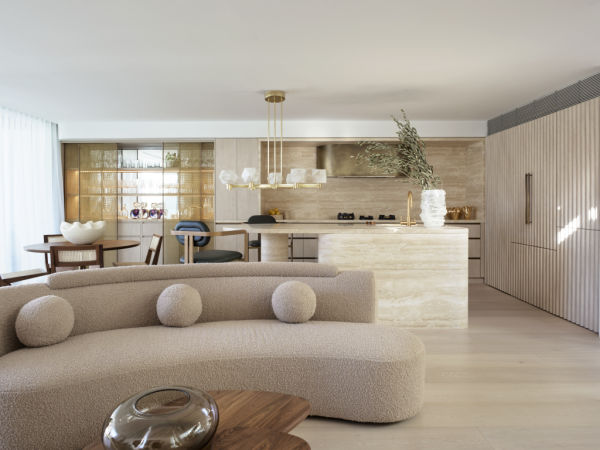 'Quite out of the norm': The Balmain abode that has it all
It's no surprise Nina Maya's interiors boast a strong sense of chic. The former fashion designer is a queen at walking the tightrope between opulence and restraint.
"My approach is always the same: a neutral palette with pops of surprise," the Sydney-based designer says. "As with dressing, I like my interiors monochrome and punctuated with jewellery, like furniture, art and lighting. Beauty is in the detail." 
Maya's recently completed project in Balmain is no exception. The new build's facade blends sympathetically with its much older neighbours while inside casually elegant spaces are studded with "wow moments". 
"It's a home that is quite out of the norm," she says. "It was a dream project where we could let our creativity and imagination go wild." 
Purpose-built for family life, the home's three levels have multiple bedrooms, bathrooms and extensive open plan living. The lower levels are dedicated to leisure, with a cinema, gym, steam room, theatre, billiard room and bar.
"We were engaged in the middle of two lockdowns and wanted the home to feel like a holiday," Maya says. "The home's soft tonal colour and material palettes are restful on the eye and senses. It was a reaction to what we had gone through; that feeling of being trapped."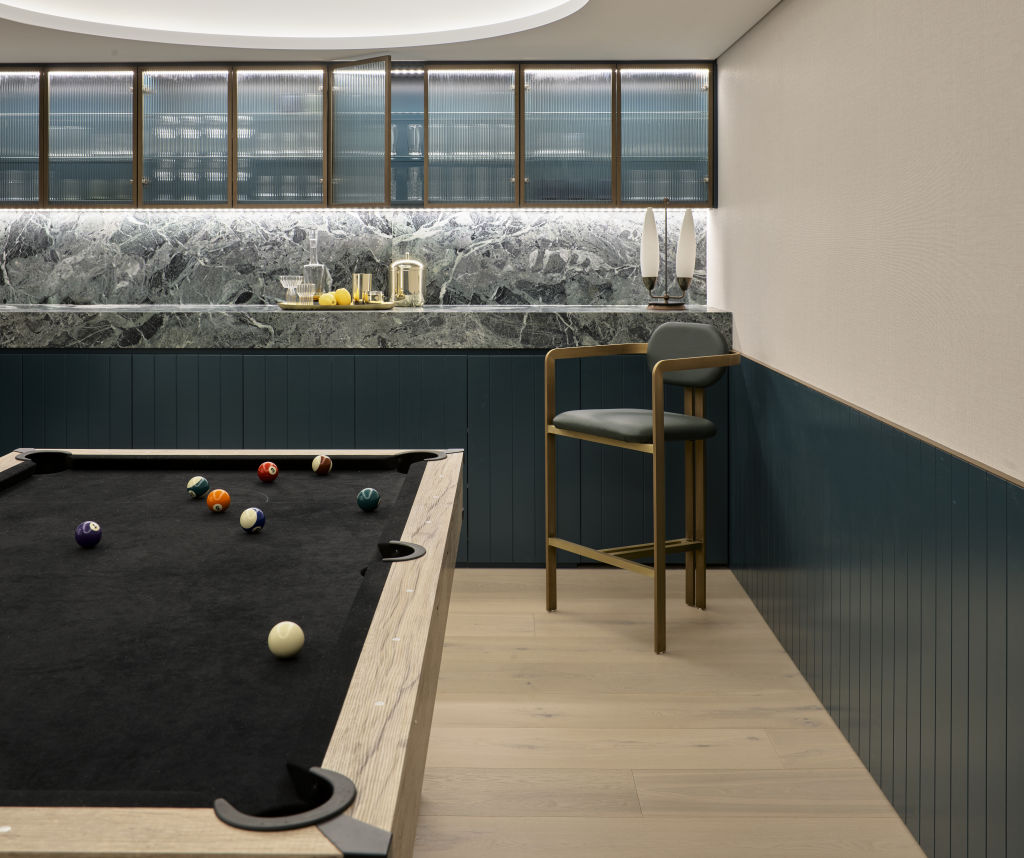 The project's genesis began with the main suite. "The client got stuck on the bedroom and wanted my input," Maya says. "It was a very standard bedroom and bathroom, so I removed the wall separating them and added Marmorino plastered walls and carpet and tile colours that flow harmoniously. It has a luxurious hotel-suite vibe."  
The couple's en suite features a curved vanity made from microcement with integrated basins handcrafted in Elba marble.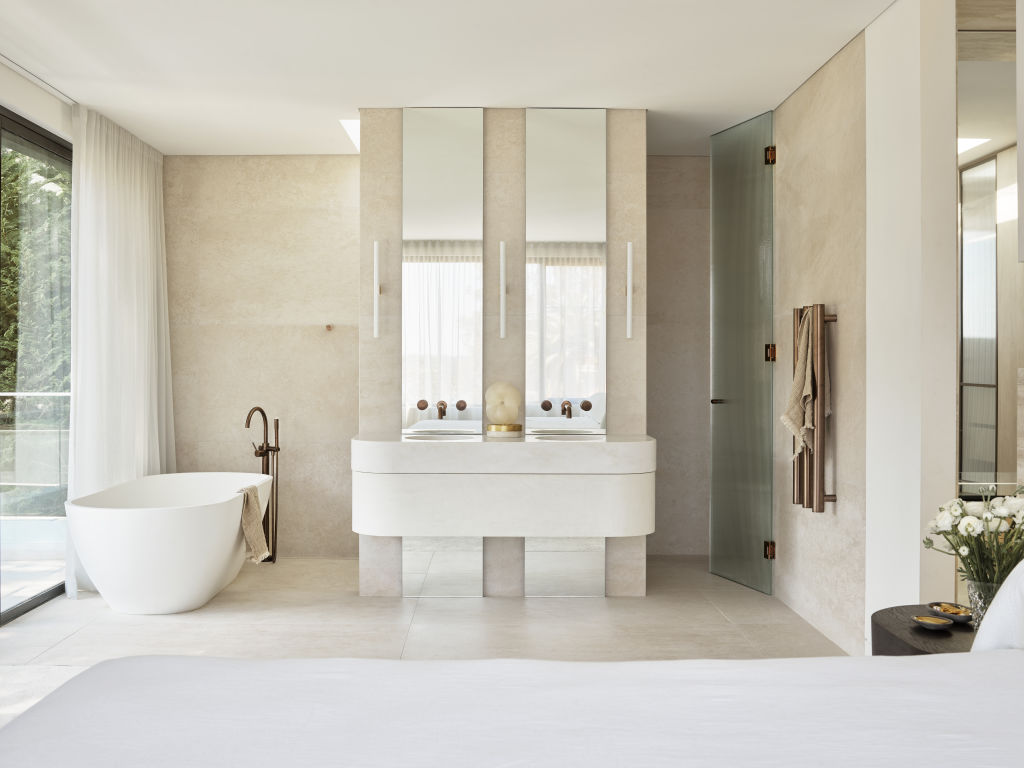 The adjoining walk-in wardrobe in oak veneer features steel doors and fluted glass that emphasise a feeling of space. Its dressing room is wrapped in mirrors embedded in Italian travertine. A jellybean ottoman provides a place to perch, and a stunning wall sconce radiates a soft glow. "I adore wall sconces because they look beautiful and indirect light is so calming and flattering," Maya says. "I am always dimming lights and switching on floor and wall lights." 
The overall feel of this home is one of calm tranquillity, but once the eye has focused, Maya's flair for detail is apparent. Touches of brass provide subtle glamour throughout, from the mesh doors in the bar to a low-slung vintage kitchen light and brass painted rangehood behind it.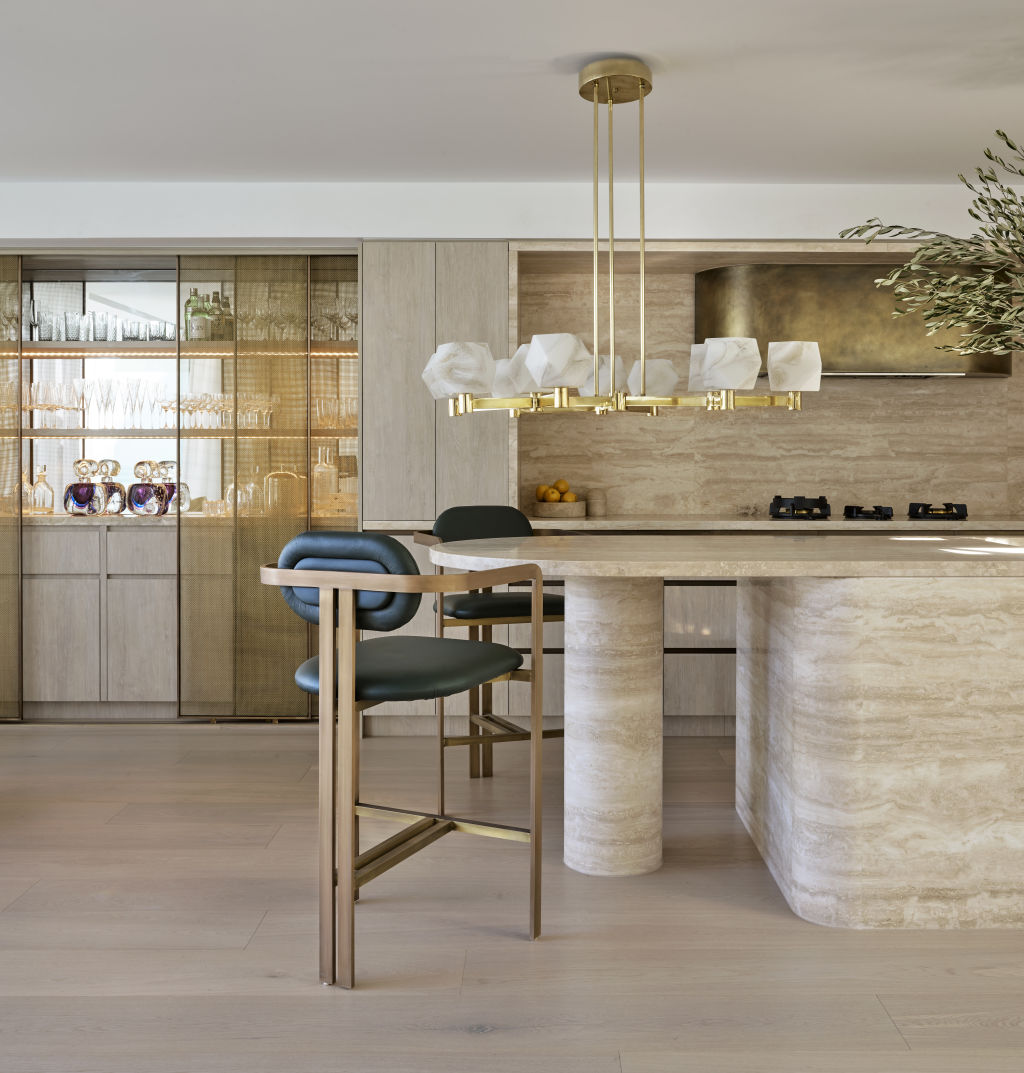 Throughout the family's living spaces, elegant French oak boards flow underfoot. Italian travertine is found in the living room, where a handcrafted fireplace draws focus, and in the kitchen, where sumptuous curves imbue femininity to the space.  
A curvaceous sofa and chairs, inspired by rolling waves, are upholstered in white boucle for comfort, tactility and depth in the lounge room. A low-lying coffee table inspired by pipi clams adds organic form. "It looks like two overlapping pebbles," Maya says. "Its tones provide a beautiful contrast."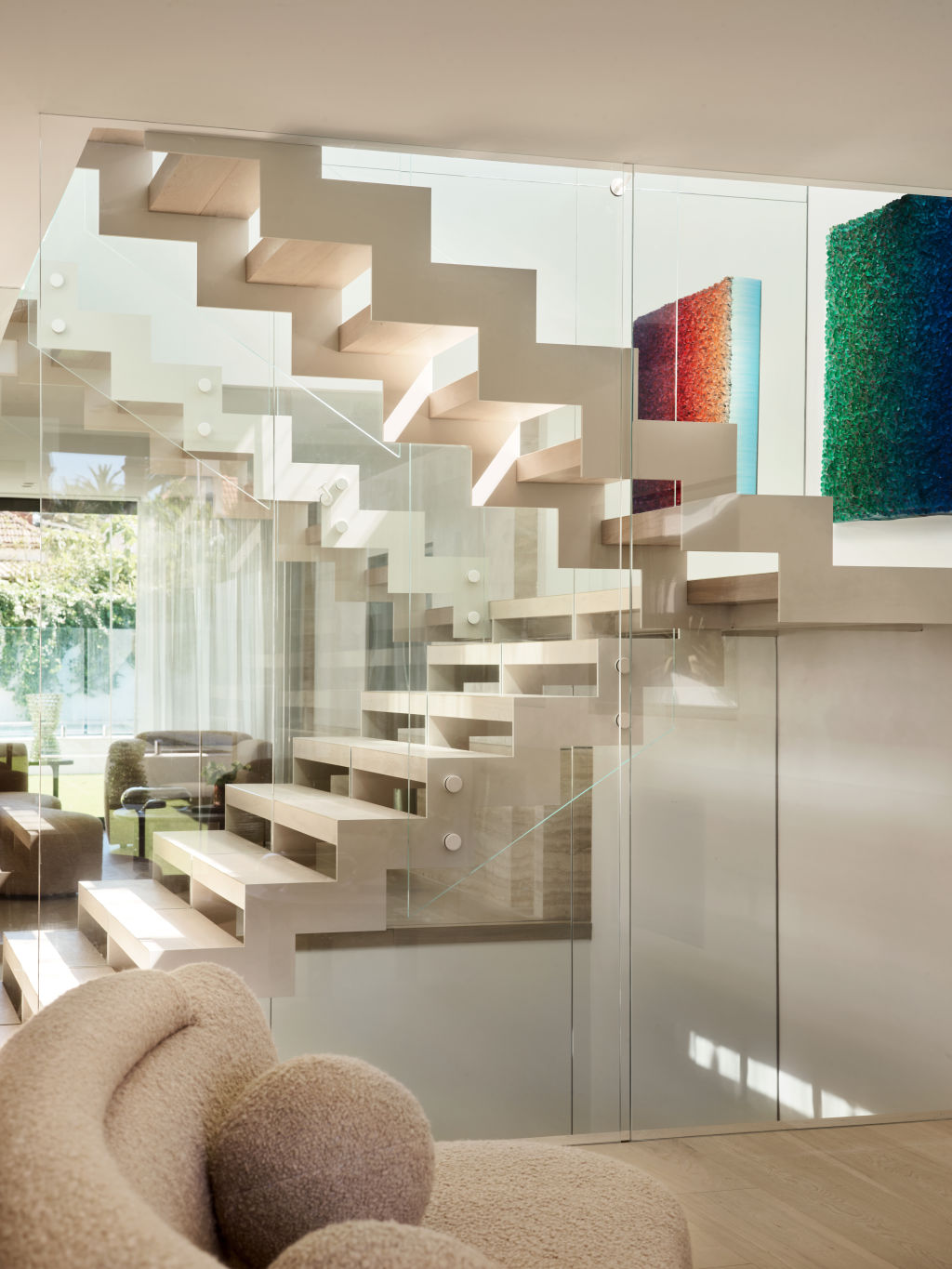 Nearby, an open staircase made of  European oak timber, glass, powder-coated steel and brass leads upstairs. Its structure adds a sense of spaciousness and an architectural element to the space. A three-storey mirrored wall draws the garden in on the other side of the stairwell. 
Artworks punctuate the home's serene colour scheme, from vibrant three-dimensional paintings by Zhuang Hong Yi in the staircase to a linear light installation by Draga & Aurel above the fireplace. "Its play of light with the layers of coloured glass provides the most beautiful effect," Maya says.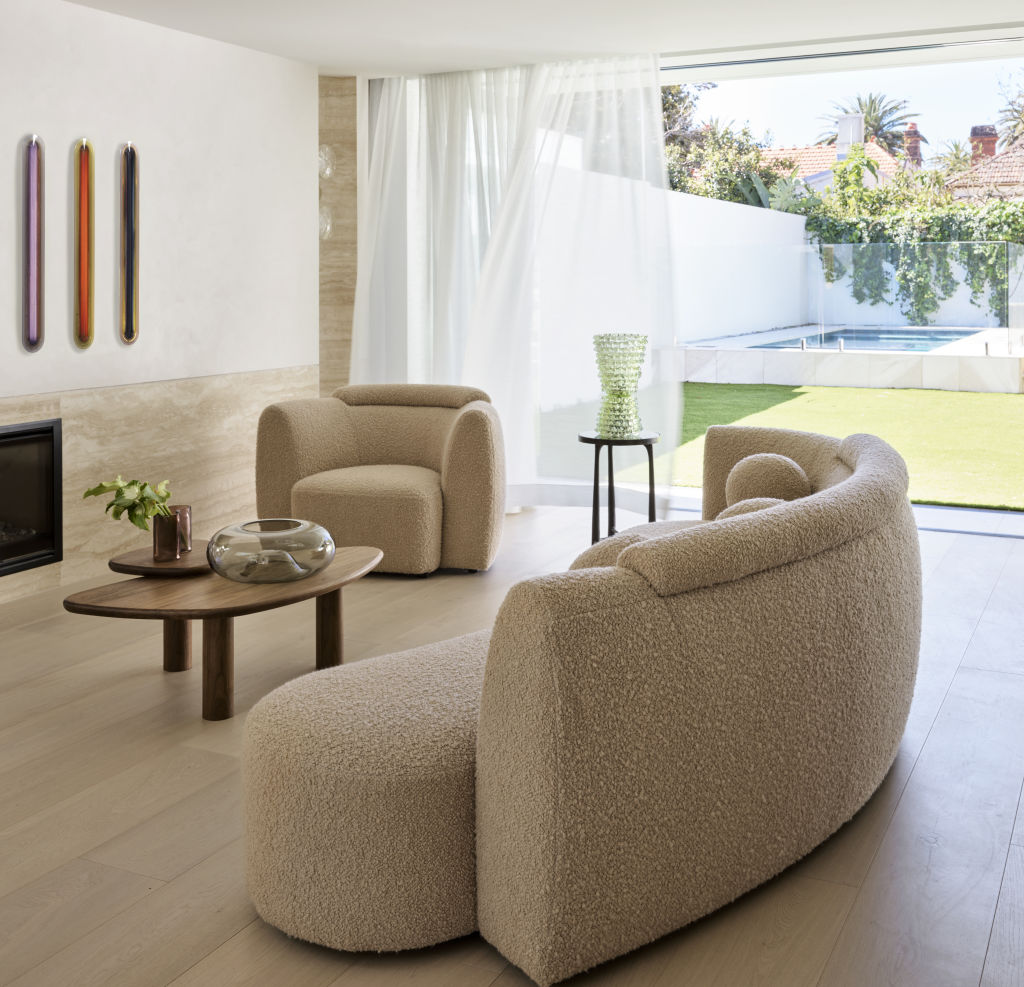 The dining area feels very intimate. Its simple timber table with pink clay legs and matching chairs are characterful and unexpected additions. "I am always conscious of matching all my furniture's finishes," Maya says. "I'm quite pedantic about it. Fine attention to detail is what provides harmony."  
Get the look
Coffee table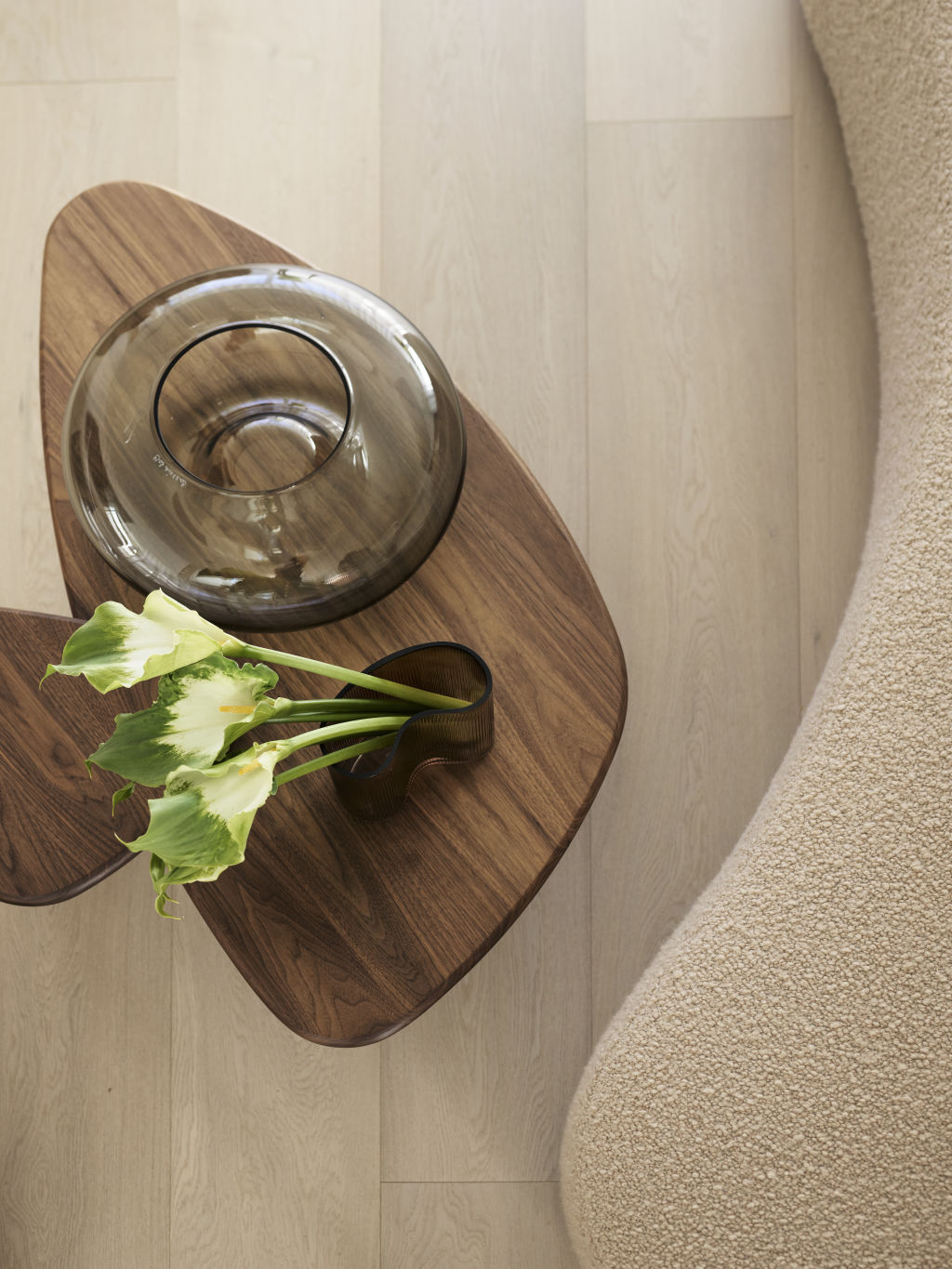 Sculptural and functional, Daniel Boddam's PiPi coffee table comprises two shell-like forms that merge in a modernist arrangement. 
Ice bucket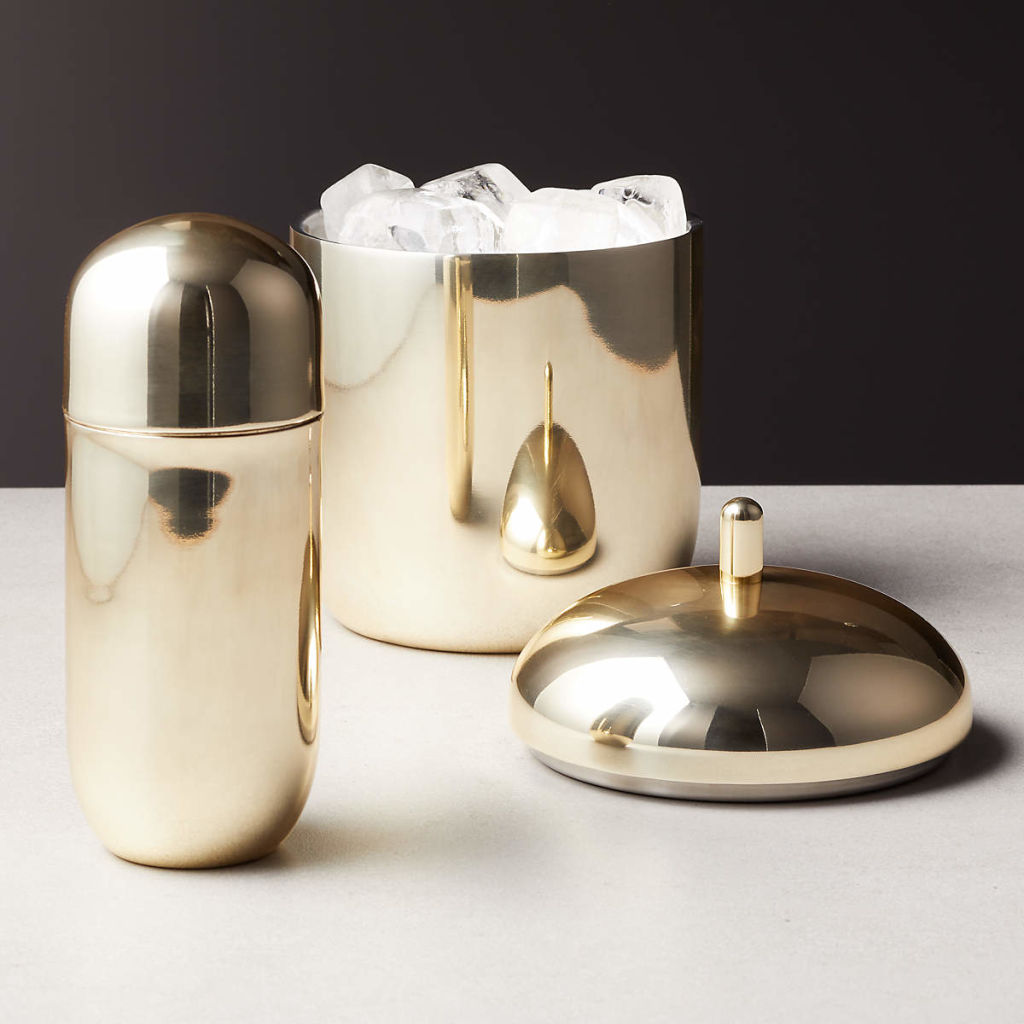 Sleek, chic and dazzling, cb2's Mae gold ice bucket is a chic statement piece that ensures drinks are kept chilled. 
Lights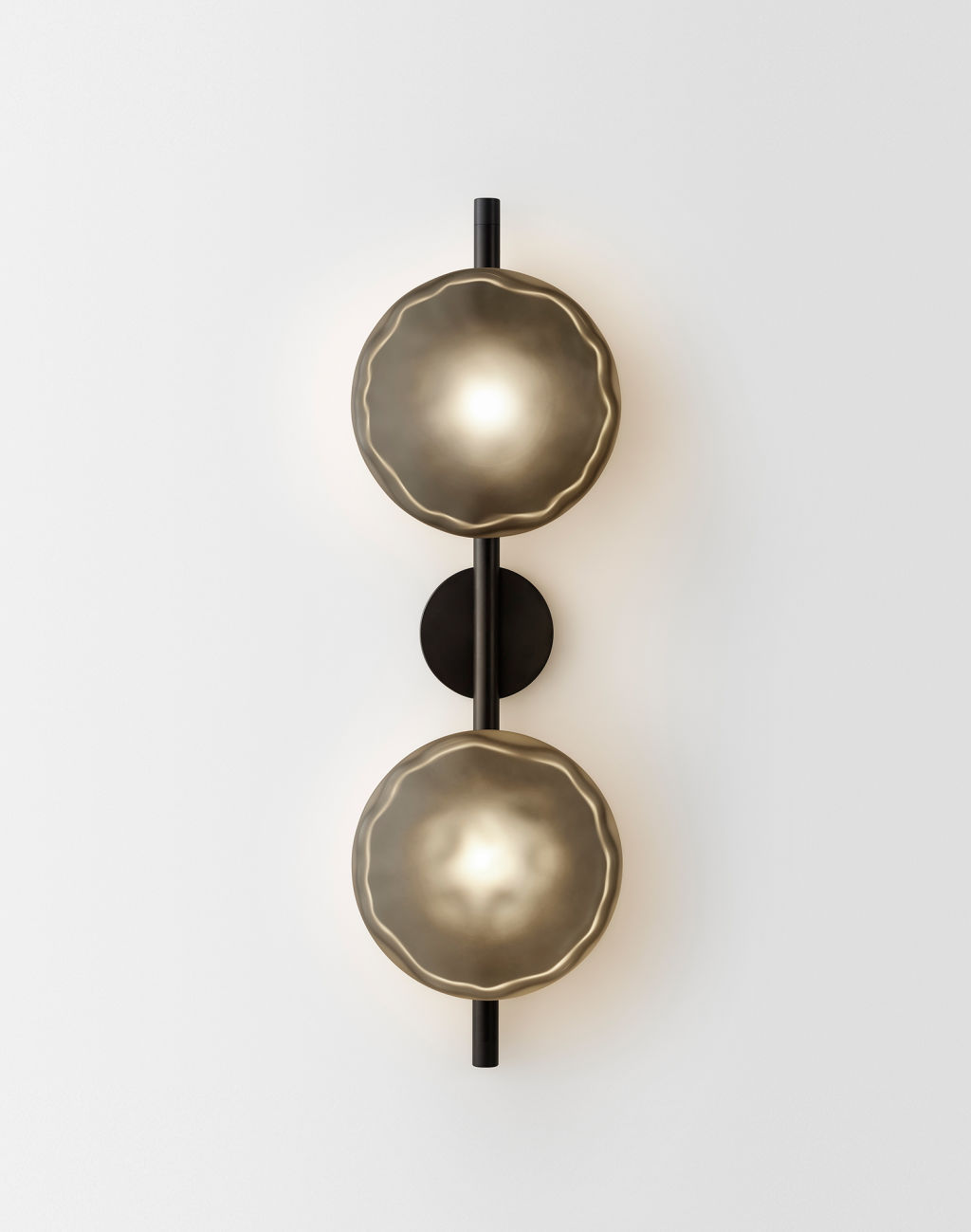 The Ceto wall light features mouth-blown glass that emulates the rippling surface of the ocean, for a delicate, sculptural light fitting with strong impact.