From op shop to custom-made: What's included in this year's Block houses
The Block houses are nearing completion, and potential buyers are starting to have a good look at each house. Besides spending countless hours creating their home, the teams spend a lot of time, money and effort styling and buying all sorts of items for the home.
The Australian Taxation Office allows owners of properties to claim deductions for the wear and tear that occurs as a building gets older and items within it wear out – this is often a serious benefit and incentive for buyers of The Block homes.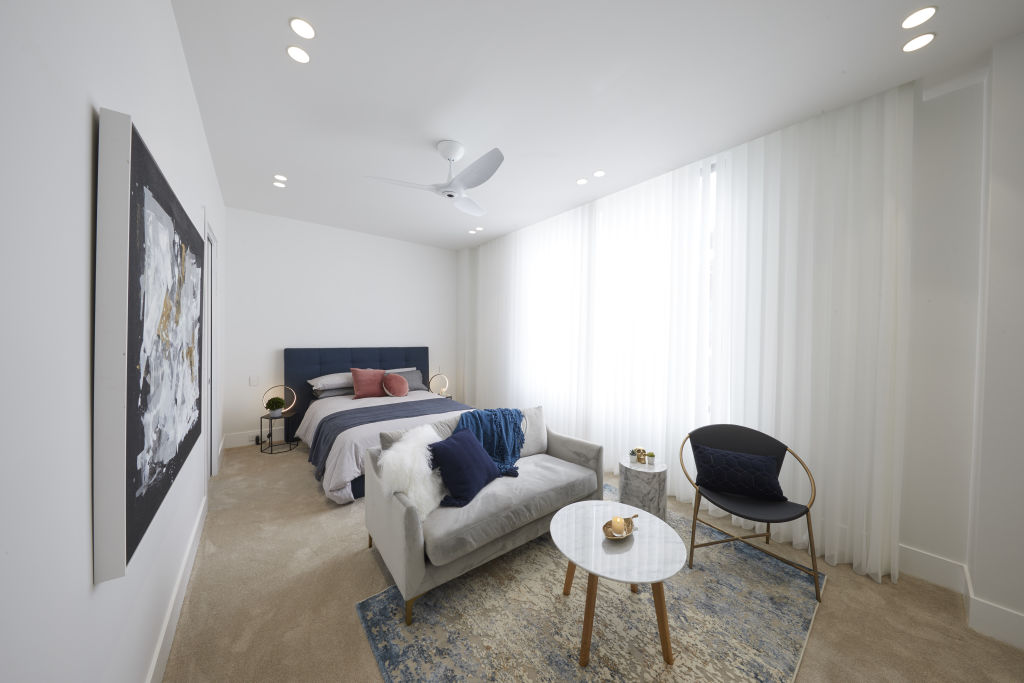 The chief executive of BMT Tax Depreciation, Bradley Beer, said Jesse and Mel had a slight edge at $3.68 million when it came to tax deductions, but the field was very close this year.
"While Jesse and Mel's property holds the most total deductions, Mitch and Mark [$3.65 million] and Andy and Deb [$3.63 million] are hot on their heels."
The BMT assessment showed that Tess and Luke had the property with the lowest amount of tax deductions ($3.61 million), with El'ise and Matt just slightly above ($3.62 million).
Block houses come with everything from the op-shop rom-com novel to the top-of-the-range wine cellar. Let's take a look at some of the inclusions in this year's five Grey Street houses.
Olie hand wash and body cream gift pack, $39.00
West Elm metal framed mirror, $599.00
Forty Winks queen bedhead, $1549.00
Reece bath, $9400.00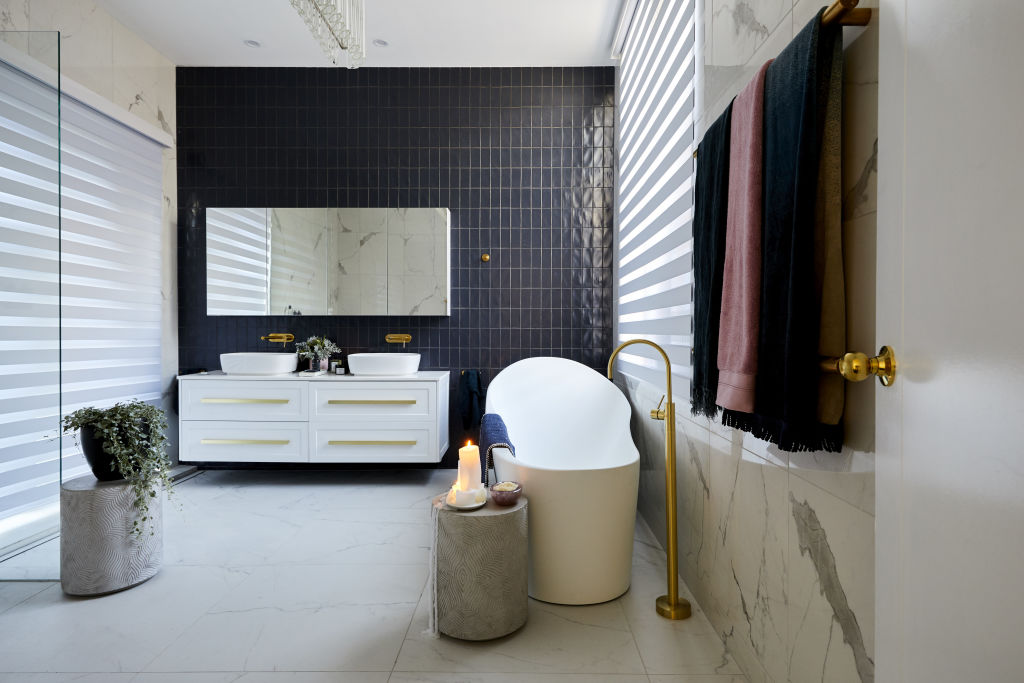 Kmart round brass tray, $10.00
Freedom three-seater sofa, $1599.00
Freedom mustard cushion, $40.00
Samsung 55″ smart TV, $995.00
Chemist Warehouse lemon soap, $2.99
Bosch 9kg washing machine, $2149.00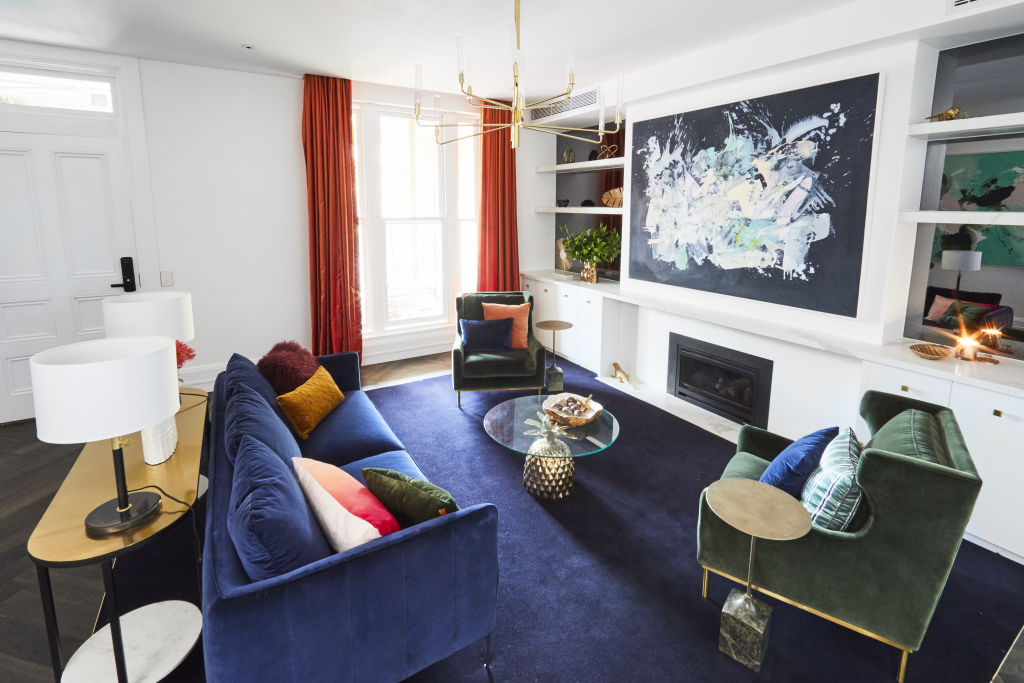 Adairs cushions,  $79.00
Bed Bath N'Table venetian jewellery box, $19.95
Beefeater barbecue, $4369.00
SoilWorx outdoor chairs, $1499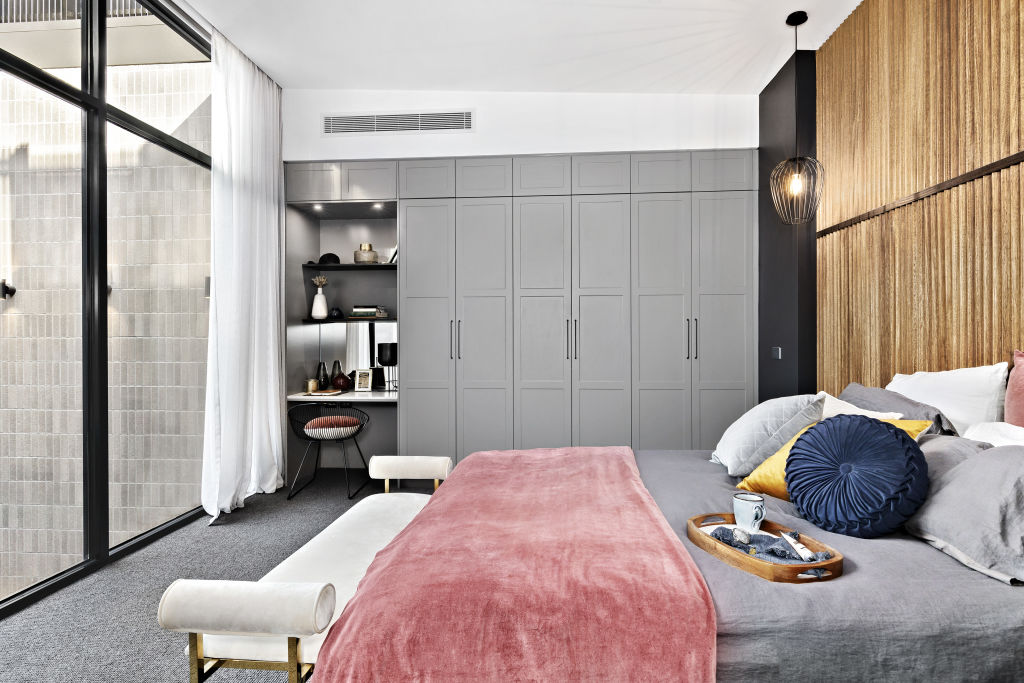 Aura Home perfume, $39.95
Reece smart toilet, $3650.00
NEFF coffee machine, $4599.00
Ikea throw, $17.99
Freedom drinks trolley, $199.00
Ivy Muse hanging planter, $84.00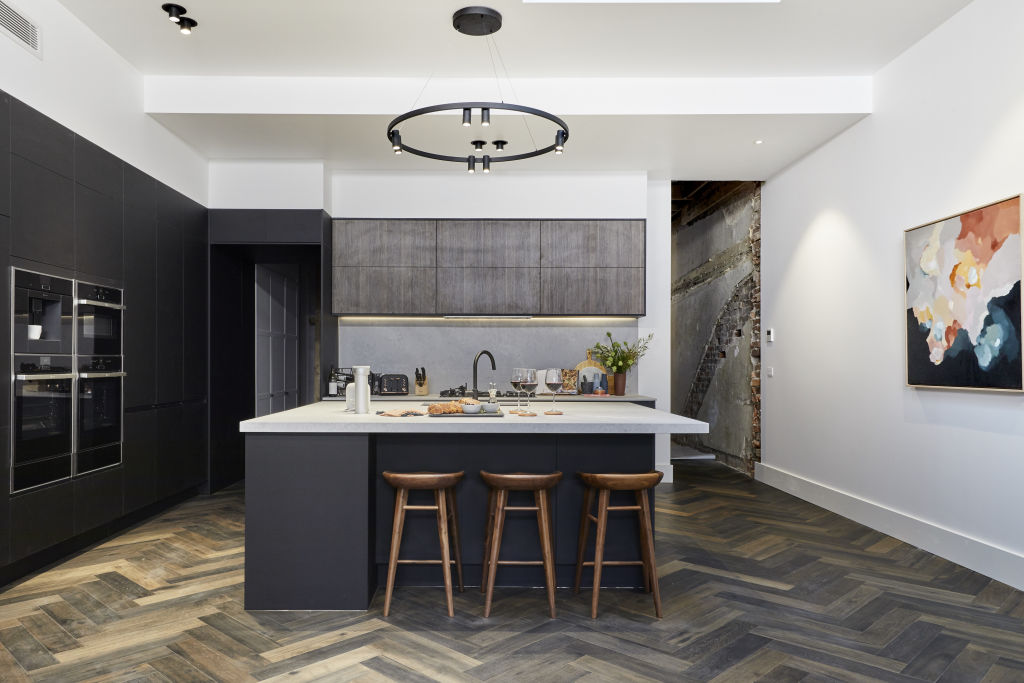 Aesop hand wash, $39.00
Bayside Garden World palm tree, $85.00
Freedom leather sofa, $3299.00
Rug Addiction rug, $789.00
Kmart woven basket, $13.00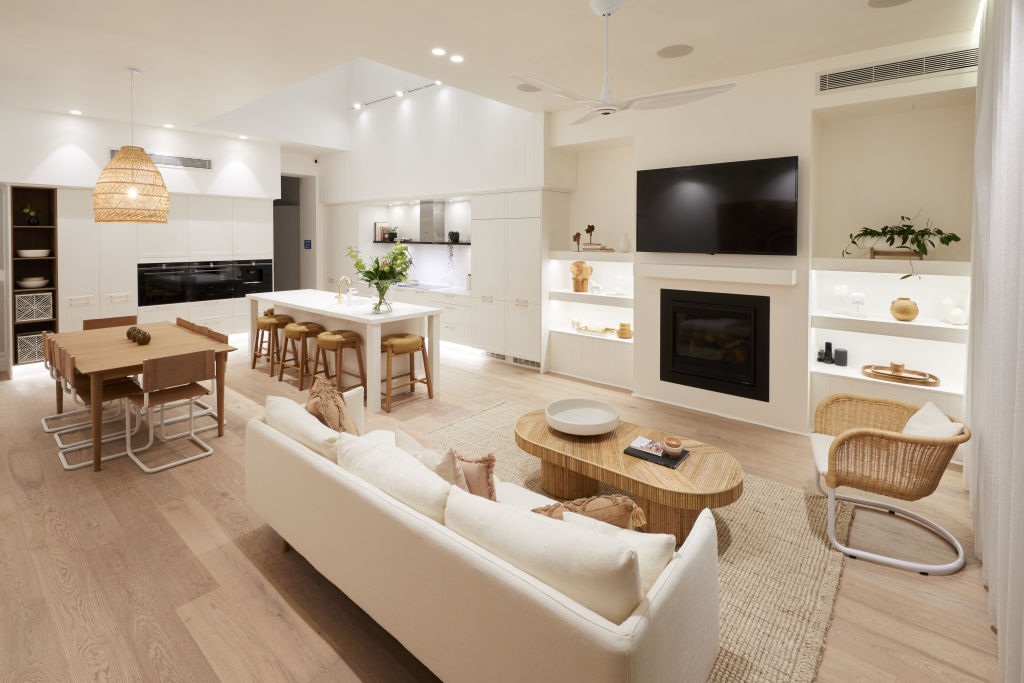 The Block Shop exfoliating mitt, $8.00
West Elm vase, $34.00
Siemens steam oven, $4597.00
Life interiors dining chairs x8, $3382.00
Freedom throw rug, $41.00
Matt Black monkey bowl, $109.00
Freedom desk chair, $169.00
West Elm fiddle leaf candle, $33.00
Black Mango queen bed head, $679.00
The Block Shop charcoal face mask,  $30.00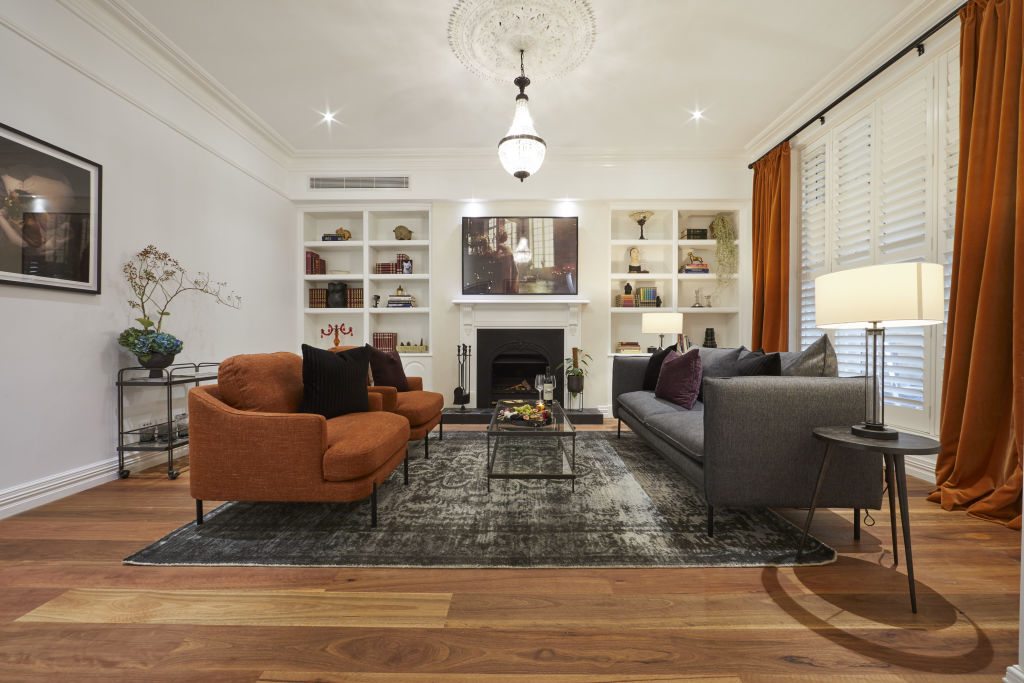 Nood Concrete Co outdoor table, $1020.00
Jetmaster fireplace, $1930.00
Wisdom of Maurice cheese platter, $379.95
Priceline shampoo, $19.00
Gaggenau wine fridge, $16,000.00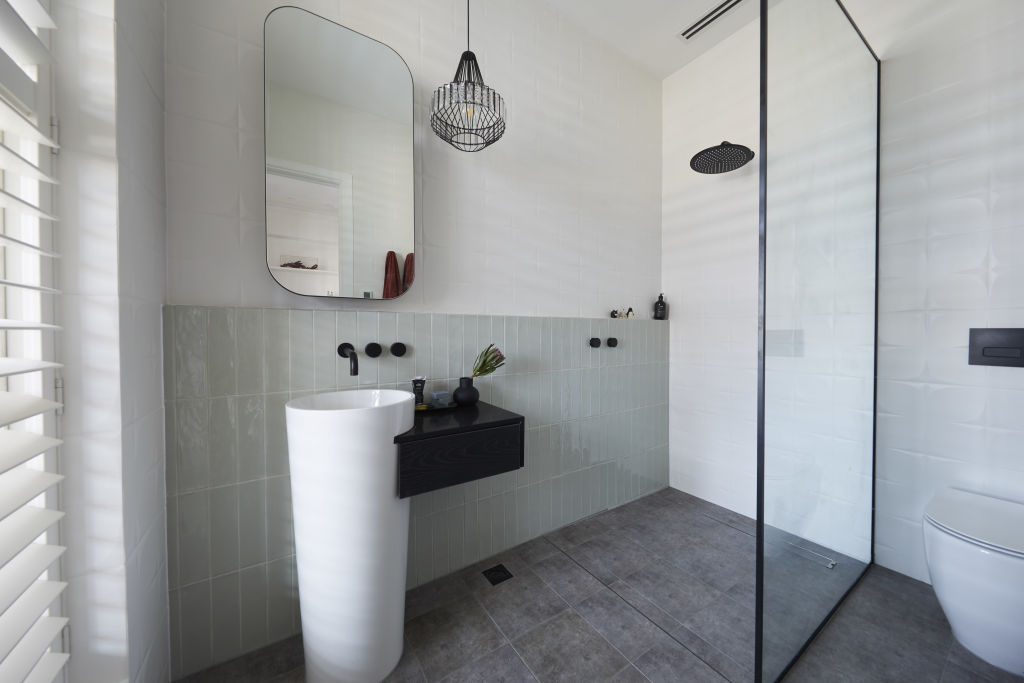 Beacon chandelier, $769.00
Colour Clash Studio artwork, $1499.00
Aura Home bath matt, $39.00
BBQs and Outdoors outdoor fridge, $1599.00
West Elm occasional chairs x2, $799.00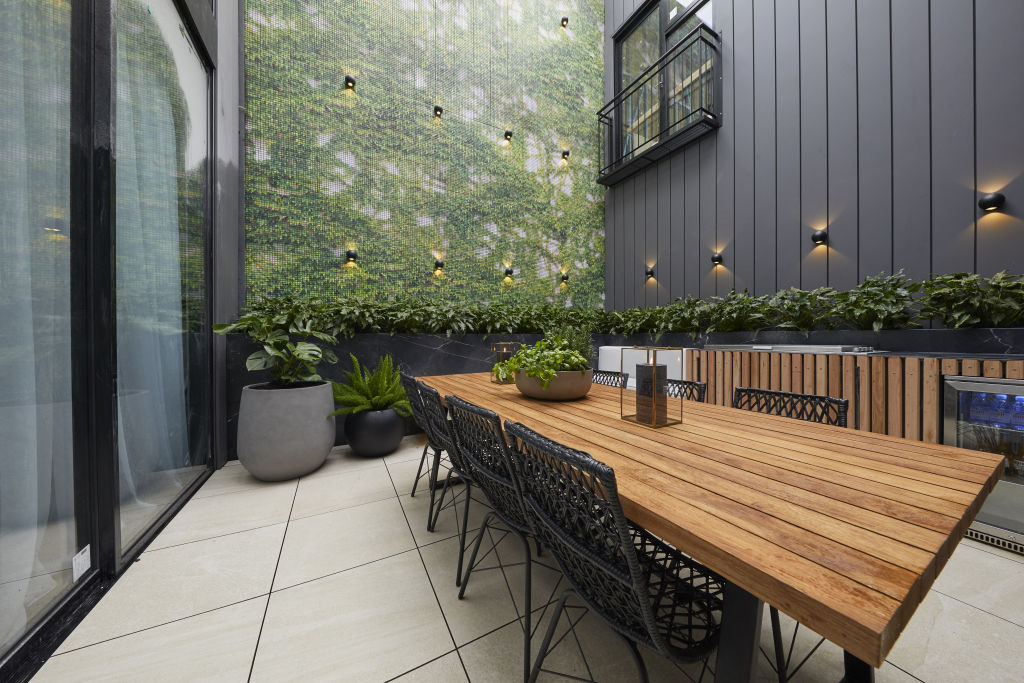 Myer bath robes, $25.00
Salus rose bath oil, $30.00
Freedom cutlery set, $14.70
Bosch dryer, $959.00
Fenton and Fenton coffee table books, $50.00