'My home is lived-in': Grown-up decor isn't as easy as social media makes it look
Albert Einstein once said: "Don't be jealous of other people's amazing houses on Instagram because social media is designed to only show the good and life is complicated, and anyway wouldn't you rather have a glass of rose than declutter anyway?"
I thought this was very specific to my situation. So much so that I am breaking my advice not to listen to dead old white guys when they talk to me in my sleep.
Einstein was right about other things as well, but I really think he hit the nail on the head in telling me that it's perfectly fine that I can't put anything on my kitchen bench because it's covered in old unpaid bills, pictures the kids drew that I want to throw out, but can't because they'll notice, cards for birthdays I haven't written in and the birthdays are long past, and picture books that I keep saying I will repair but never get around to.
My couch is covered in a blanket because I have a rescue greyhound, and I'm too soft to tell her she can't sleep on our couch because she's had a harder life than me and so I feel there's a hierarchy.
We only have one couch, because we can't afford a second couch because MY GOD couches are expensive. This means we have a very large space and the adults sit on the floor so as not to disturb the dog. As a person pretending to be an adult, I should know that furniture is expensive but I'm still shocked that I can't buy a new couch for $200. I can't even buy a second-hand couch for $200.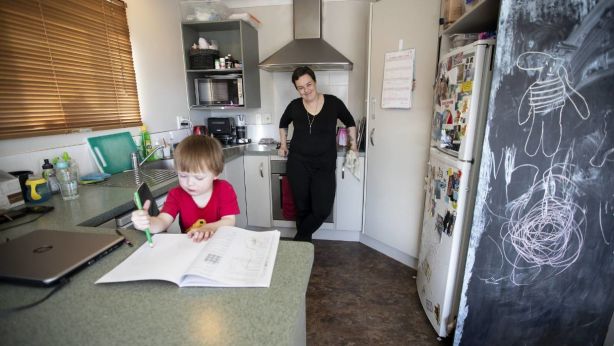 When you're slow to adult, you find that kindly aunties give you furniture so we have only recently had to buy ourselves furniture at the grand old age of 33 and 34.
If I gave up coffee and wine I'd have enough for a nice couch, but I'm not going to torture myself.
We painted the walls to get rid of a hideous red wall that was a "feature" wall painted by previous tenants who were clearly too fond of The Shining. I had one bright and shiny day with beautiful white walls like an art gallery (or an asylum) before one of my children drew on the wall and stuck a bunch of Dora the God Damn Explorer stickers all over the space.
Am I sad about the state of my home when I look at Instagram pictures of beautiful homes? Yes. But am I also convinced they don't really have homes like this and they spend all day making everything perfect for one photo and then they are too scared to sit down because everything is so perfect? Also yes.
My home is lived in. And as such I feel it's easy to, well, live in it. It's got memories and happiness and it's a s— pile some of the time, but other times, like once a year, it is very nice. That's when my mother-in-law comes over.
I'm also aware many people would love a dry home. No matter what was inside it. So why whinge?
I'm also aware though that having a decluttered house seems to be seen as a sign of adulthood.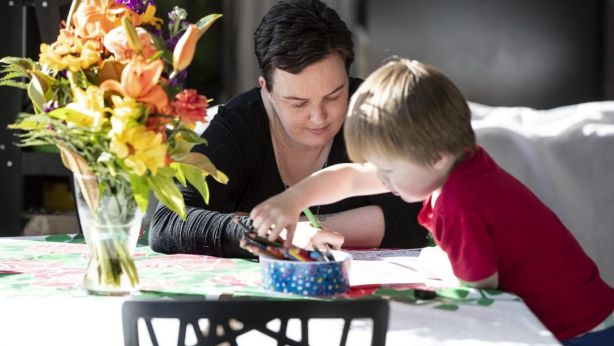 I guess, I'm not there yet.
So my New Year's resolution is to try to re-read Kon Mari or whatever her name is. I can't throw my children out when they have gastro because they're no longer "sparking joy" so I am sceptical of the regime if I'm honest. But I'll give it a try.
I will do that "one-hour spree clean" they talk about on Instagram and hope it doesn't turn into a killing spree when I find more marbles under the couch. (Where do they all come from?) #blessed #makingmemories #FixItWithFire?
And I will save for a couch.
I will be patient.
I will tell myself that some people take longer than others to have grown-up decor. Our Lemmy poster has been taken down and replaced with an actual framed picture, but that only happened two months ago so it'll take time.
At least I don't have a "Live Laugh Love" poster on the wall.
Sometimes it feels like it was only yesterday my husband and I were students who were too useless to actually study – a mattress on the floor like it was a crack den, CDs everywhere, giant speakers, a beautiful collection of stubby holders on the mantle …
We have a dining room table now, along with two kids, so that's a start right? One step closer to being a real adult. One step at a time.
– This originally appeared on Stuff