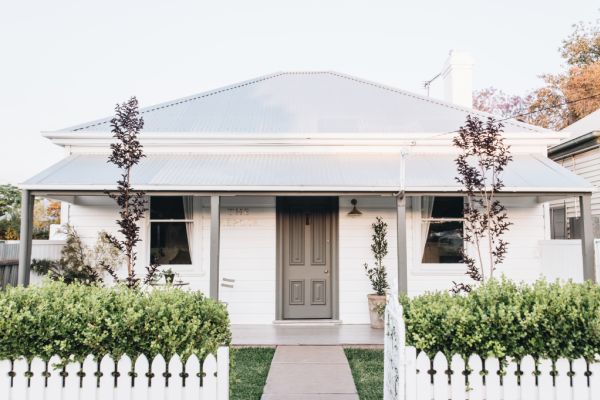 Home Away From Home: The Repose is a lovingly restored worker's cottage in Dubbo
There's something magical about a road trip through the Australian countryside, winding your way along quiet, scenic roads, and passing bushland bursting in golden blooms but it's particularly wonderful should that road lead you to The Repose, a charming cottage at Dubbo, in the heart of the Western Plains.
Arriving here will have you believing in love at first sight, dazzled by its quintessential country cottage exterior hugged by a white picket fence.
But it's once you step inside, that you'll notice the master stroke achieved by Jemima and Bede Aldridge, co-founders of local leathergoods boutique store Saddler & Co, and friends Ric and Moir Jones who, together, have transformed this worker's cottage into a boutique retreat.
"We first discovered the 100-year-old cottage in the early part of 2019 and upon our first inspection, we were thankfully able to see past the cramped layout, dilapidated courtyard, and many quirks of an old house," says Jemima Aldridge.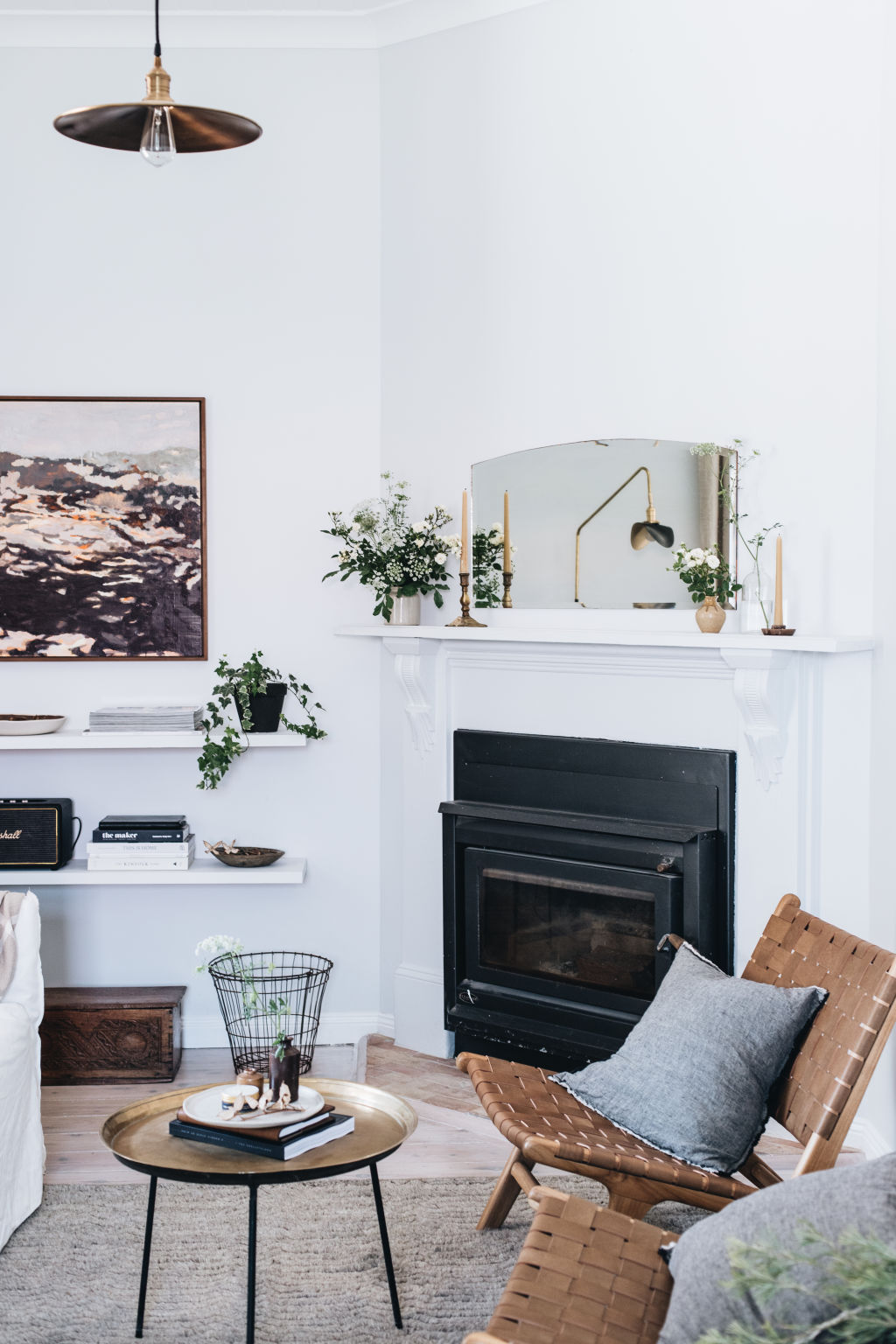 "We knew that the restoration would bring out its best qualities, such as the original floorboards, windows, and other heritage hallmarks."
Taking note of the shortfall of high-end accommodation within Dubbo, both families were motivated by the common idea of creating a bespoke, self-contained Airbnb within the area.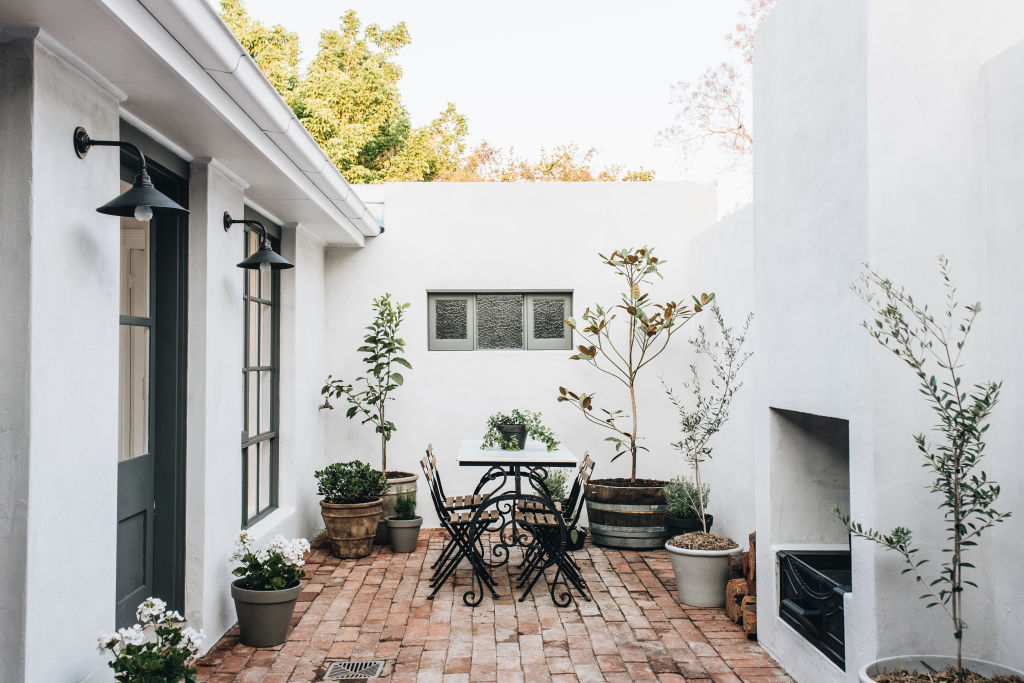 "We took 18 months to renovate the entire space ourselves … utilising our collective strengths and skills, in between full-time jobs and families," Aldridge says.
"We gave ourselves time to devote quality in our workmanship, sourcing of interiors, and allowing the brief to come to life organically, rather than in a rushed manner."
Patience proved fruitful, with The Repose displaying thoughtful renovations and beautiful artisan touches, where modern features sit side by side with period charms.
"One of my favourite design features is the bespoke outdoor fireplace, salvaged years ago by Ric and Moir from their own family home renovation – it's so lovely to see this piece of history live on, complemented by the handmade, textured exterior walls," Aldridge says.
"Another is the custom-made half-wall in the main bedroom, creating a space to curate art, add built-in lighting, and make way for a simple bedhead."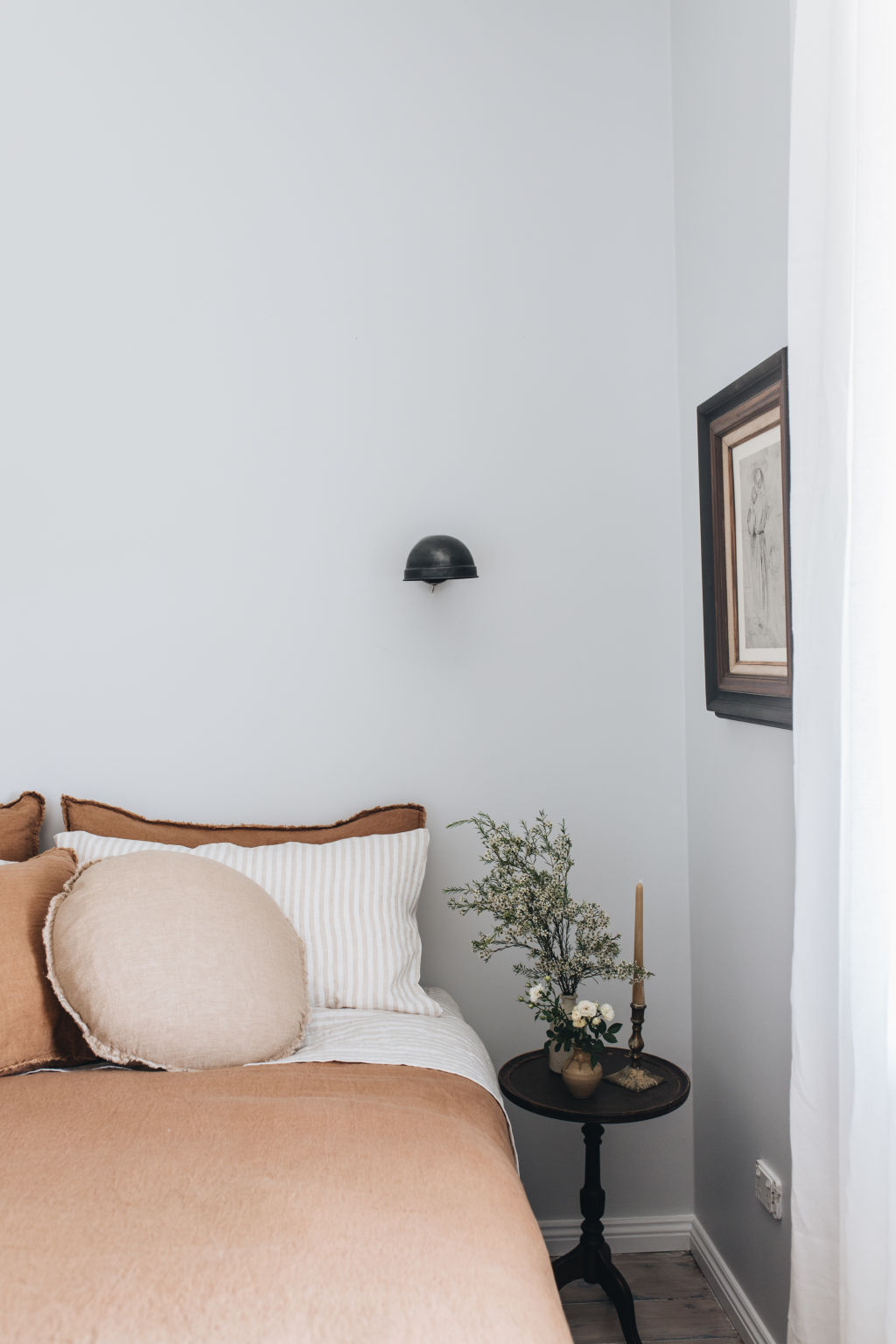 Aldridge purposely sourced from a range of small makers and brands, with the objective of celebrating both imperfection and also quality designs that endure through the years.
"Some that come to mind are our Thonet dining chairs, rugs from Armadillo & Co, and linens from Major-Minor," she says. "I also loved collecting different artworks from artists I admire from the painting in the lounge room by my talented cousin Adam Oste, the original oil landscape in the bathroom by Rowena Dean, to the odd pieces I found during my antique hunts."
That being so, there are many peaceful pockets in the cottage that provide a heartfelt welcome, inviting guests to slow down, switch off and pause. "A favoured place to be is by the outdoor fireplace in the private courtyard, where you can linger, wine in hand, as the mellow days turn into starlit nights above," Aldridge says.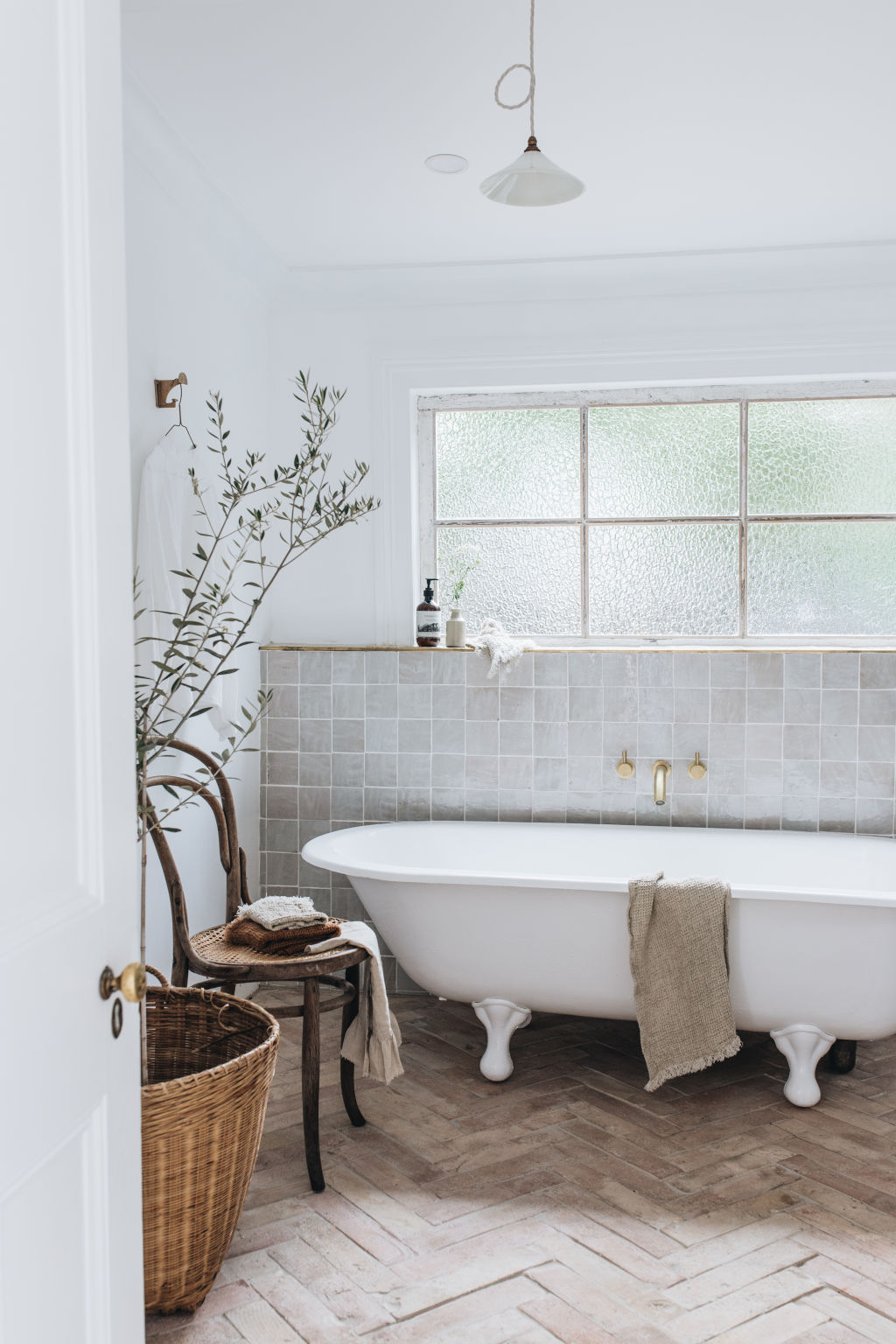 They launched in November 2019, amid drought and dust storms, and even after the rain had begun to restore the region, they were hit with the pandemic, which closed The Repose for three months.
"After recently opening again, we've come to notice an increase of local visitors from within NSW, of people who are seeking to travel thoughtfully," she says. "This has been amazing to see, particularly since there's never been a more relevant time to discover and support regional communities."