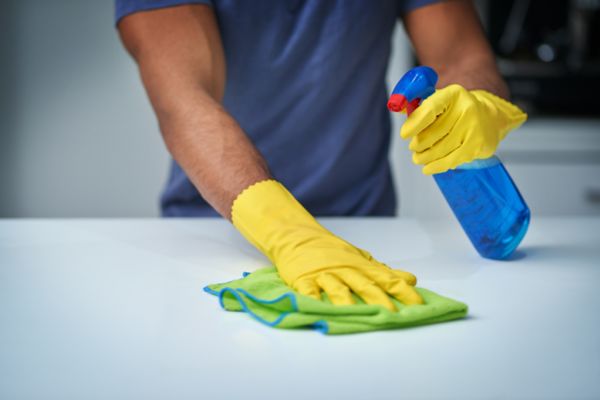 House-proud: How to resist the urge to live slothfully during coronavirus crisis
Hands up who made their bed this morning? Finding yourself with more of a "devil-may-care" attitude to doing the dishes?
With many of us stuck at home for more hours than we'd like to contemplate, it can be difficult to find the energy to remain house-proud (unless it comes to gardening or DIY and then it's game on).
So why are some of us feeling so unmotivated to whip out the vac or mop the floors during this pandemic?
"There's quite a few reasons but I think one of them is that nobody's looking," says Ros Knight, president of the Australian Psychological Society.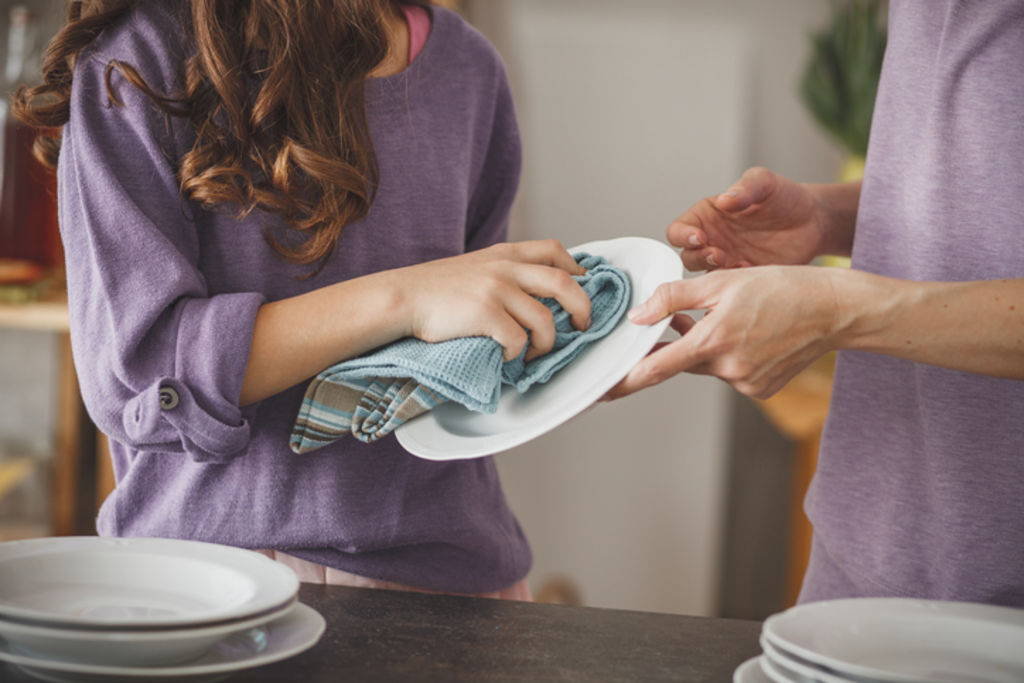 "The trick we have these days that we don't usually have is that there's nobody going to just turn up on our doorstep," says Knight, a clinical and counselling psychologist by trade.
"Nobody is actually going to scrutinise whether we've washed that pile of dishes."
But while this may feel like a treat for a short period, giving in to constant slovenliness around the house will likely have a negative affect on your mental health, warns Knight.
"Everything feels just casual and meh – so you feel a bit flat, you're not motivated because the question of 'why' on everything starts to materialise," she says.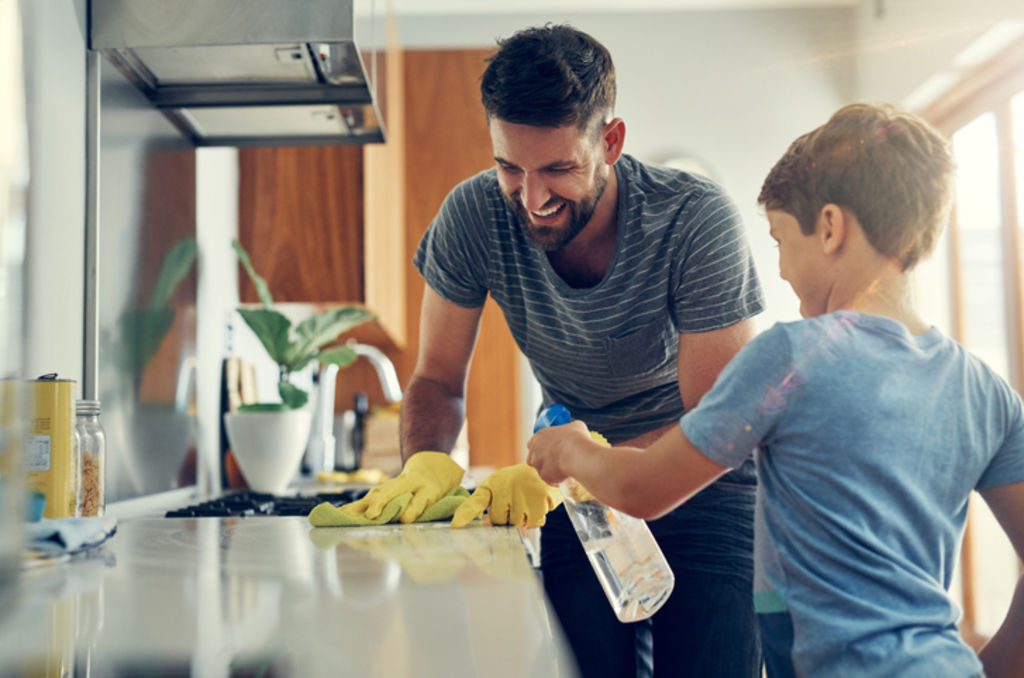 Likewise a sudden abundance of clutter will probably increase your anxiety levels. "Whereas when you're organised around you, there's more chance that you're organised inside your head, and you're clear on what it is that you need to be thinking about and focusing on."
Australian National University has just released an evidence-based guide, Feeling Good at Home, to help people cope during the COVID-10 pandemic.
While it touches on topics such as staying connected, eating well and exercise, it also covers the importance of maintaining routines, including chores.
Dr Ginny Sargent, who helped co-ordinate the guide, says most people thrive on predictability but the pandemic has thrown most people's usual routines into disarray.
"People don't like unpredictability and randomness," she says. "That's why it's helpful for most people where we've lost some of that structure to actually establish new routines to give structure, to give predictability to our days.
"What a routine does is it actually helps take some of the mental strain away because you actually know that after doing one thing, you'll then do the next thing."
So how to get a new at-home routine up and running?
Dr Sargent suggests first identifying the activities that must be done around the house – such as cleaning, preparing and eating meals, or even just getting out of your pyjamas – and then writing a schedule that you can refine as you go.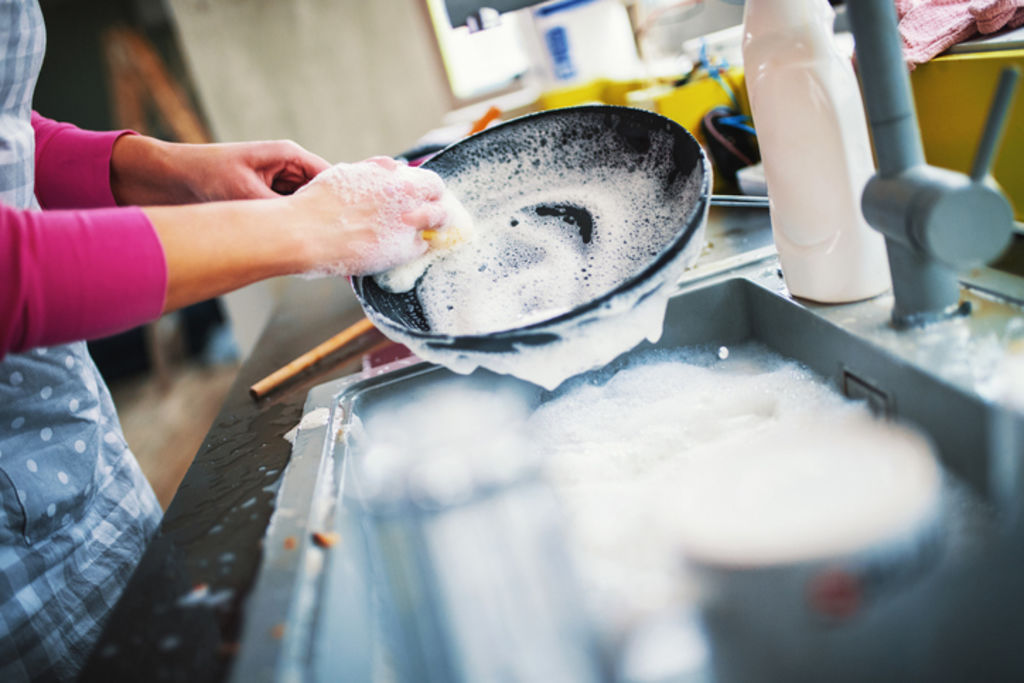 While it's ideal to set boundaries around work or study time, the odd burst of housework during those hours isn't a problem, Dr Sargent says.
"We do need to take mini-breaks, so getting up and putting a load of washing on, or hanging a load of washing out when you've been working hard for 30 minutes, it's actually a really good thing to do," she says.
Meanwhile, Knight says the act of cleaning can be therapeutic in itself.
"You may have noticed a lot of people clean when they're meant to be doing other tasks," she says. "There's something about getting control of that and actually having an outcome, being able to go, 'Look at that bathroom, isn't it clean now?'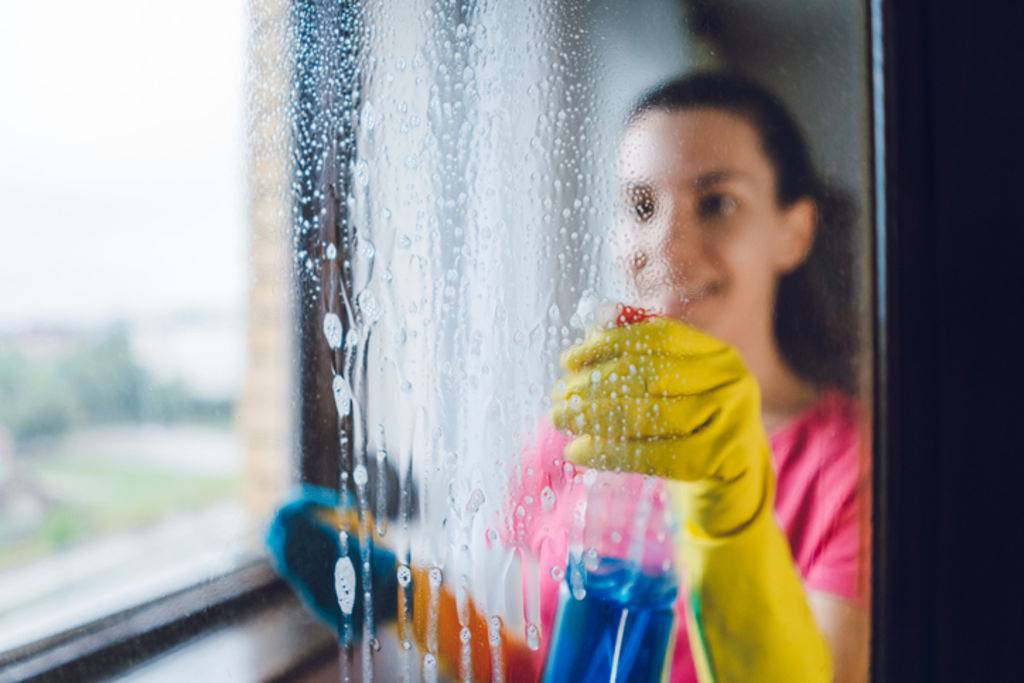 "It at least gives some sense of achievement, some sense of control, because we can't control an awful lot at the moment," she says. "So again it just helps us to feel like we're the master of our world."
And while you may not be always able to control your children's attitudes to cleanliness, you can use routines to make things less messy.
"It's still about encouraging good practices in the kids, so at the end of their 'school day' they pack up their books and their computer and put that away as a sign that they're now going to play or do something else," says Knight.
"You want to get your kids to learn to clean their room regardless – I mean, they think there's no point anyway, remember, so that doesn't really change. But it is, I think, about keeping some normality too."