How architects are concerned about treading lightly upon the earth
Multi-residential development and carbon footprint minimisation haven't always been natural bedfellows. In fact, they've largely been mutually exclusive concepts.
However, modern principles concerning sustainability and ecology are now creeping into the high-end multi-residential market, with architects and buyers looking for homes that combine beauty and functionality, while also treading lightly upon the earth.
Consider the BowerBird Life apartments in Ormond, which have averaged a Nationwide House Energy Rating Scheme star rating of 8.1 out of 10. Achieving more than eight in a single-residence house is impressive; to achieve it in a 24-apartment development is, architect Theodore Kerlidis says, "one of the highest in the marketplace and something that we're pretty proud of." Director of k20 Architecture, Kerlidis describes his work as "eco-centric architecture – something that puts the person as the human centre of design and the building at the centre of its ecology".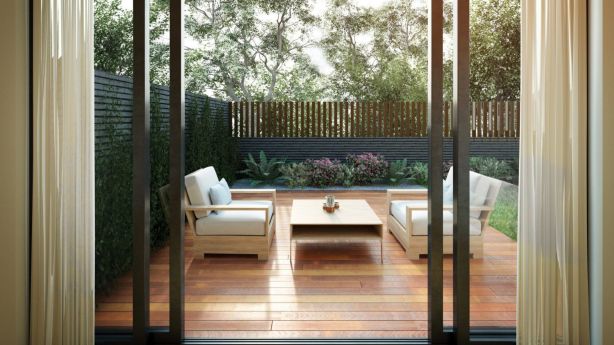 "The game as I see it is sustainability – leaving this place better than we found it," he says. "It might sound noble, but the thing is, it actually makes economic sense. People think sustainability adds cost, but it doesn't necessarily make it more expensive."
Firm k20 works as an architect-developer with its sister company Longboat Development Corporation – but banish thoughts of high-volume development. Kerlidis has spent the past two years looking for the right site for his next venture, while BowerBird's collection of one, two and three-bedroom apartments occupies a prime 1500-square-metre north-south site near North Road onto which more than 24 apartments could have been squeezed, had he
so chosen.
A fundamental Kerlidis rule for good design is sympathy for the surrounding neighbourhood. Keen not to add to Melbourne's glut of generic apartments, k20 took inspiration from the area's California bungalows. The deep terraces of the three-storey BowerBird, with operable timber-battened screens, recontextualise that icon of 1920s and '30s suburbia with their
green porches.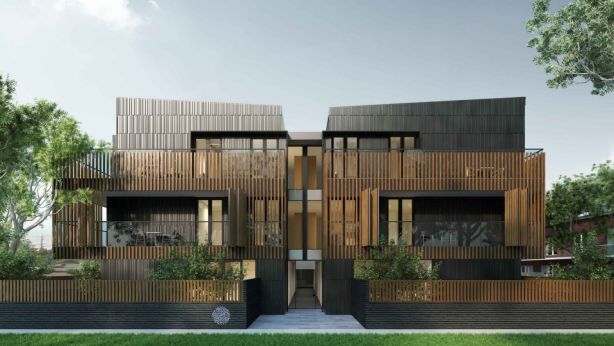 Winner of a silver medal in this year's Melbourne Design Awards, BowerBird adapts the principles of passive houses – ultra-low energy buildings that require little energy for heating or cooling – to the multi-residential space, with great attention paid to insulation and air-leakage. A careful selection of materials led Kerlidis to opt for solid-mass timber over concrete or steel.
"Don't bore me with star ratings – it's about the whole supply chain," he says. "Why do it out of concrete? It's because it's the way we've always done it. But every cubic metre of concrete produces around one tonne of CO2. With the same amount of timber, you're actually absorbing just under a tonne of CO2."
Kerlidis' philosophy of eco-centric design extends beyond sustainability and the use of local materials, to working with the building users. One of the benefits of the architect-builder approach is that BowerBird buyers will be able to customise their apartments, with owners able to go up vertically or horizontally within the building if they choose to combine apartments. "I'm here to connect people with homes," says Kerlidis. "That's my job as an architect, so if someone wants to make two living room spaces or a larger bathroom, we're here to facilitate that."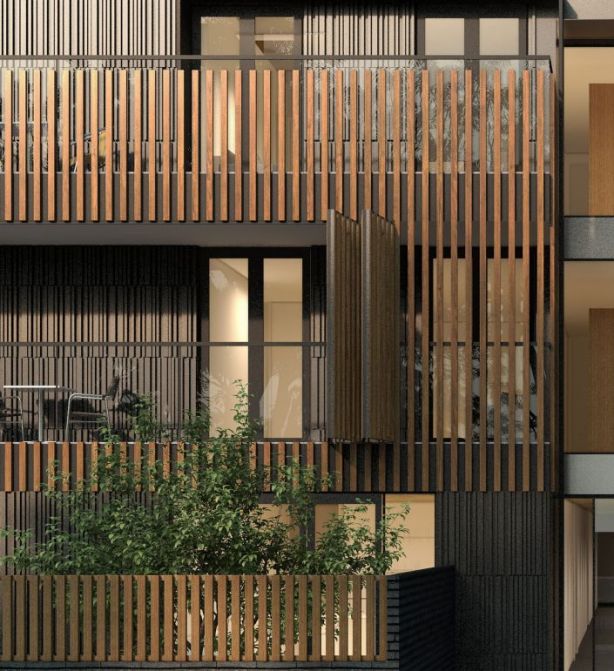 The landscaping has also been carefully considered to support the BowerBird aesthetic by incorporating native plants to attract birds, other fauna and insect life. "It's not a landscaping scheme; it's an ecology scheme," says Kerlidis of the Garden for Wildlife-approved plan. "I'd like to think people in BowerBird will be part of the movement embracing design solutions for a durable, low maintenance life. I'm giving them a framework to do that. A framework in which to live."