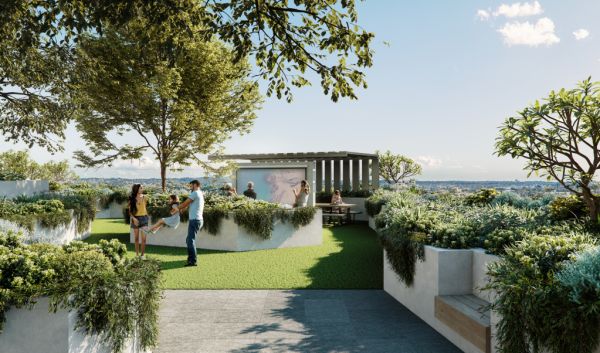 In partnership with Auburn Square.
How to spend the perfect day in the Sydney suburb of Auburn
An all-embracing neighbourhood where community is everything, Auburn in Sydney's west is considered one of the city's most diverse neighbourhoods. It's a rich cultural melting pot, and it shows in the small businesses that are proudly family-owned.
Known for its delectable foodie scene, people from all over flock to this neighbourhood for a taste of authentic flavours that hail from far-flung places. From Asia to the Middle East and Africa, an array of shopfronts emblazoned with bilingual signs that sit in and around Auburn shopping village celebrate the myriad cultures that make up this diverse suburb.
Yet, tasty food is not all locals relish. With some big-name players in football and rugby league having had their start on Auburn's playing fields, locals take a lot of pride in the sporting talent this suburb has produced over the years. And rightfully so. But when it comes to spending a day in Auburn, our advice is to arrive hungry.
Kickstart your day at Menzil Turkish Bakery
In a foodie hotspot like Auburn, it's hard to know where to start, but ask any local, and they will point you straight to Menzil Turkish Bakery for their legendary simit – a flat circular bagel-like bread crusted in sesame seeds. For a hearty breakfast, Kismet Cafe has what is arguably the best coffee in Auburn, while Morning Owl is where Middle Eastern flavours put a new spin on brunch classics.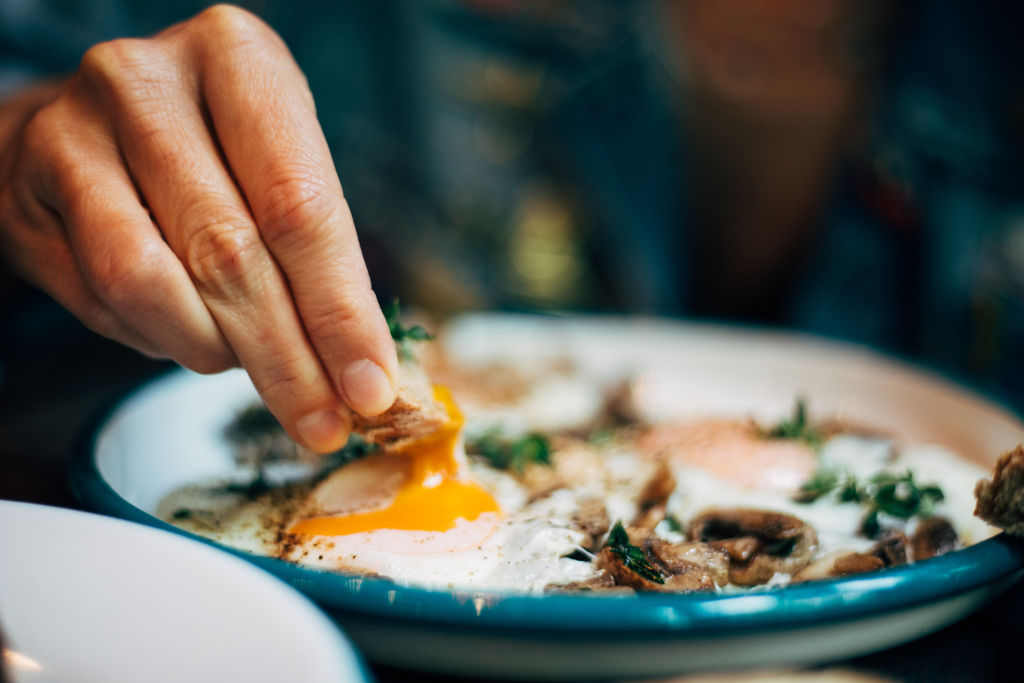 Stop and smell the roses in Auburn Botanic Gardens
Sprinkled throughout Auburn are neighbourhood parks, playgrounds and playing fields, but none are quite like Auburn Botanic Gardens. Meandering walking trails and picnic facilities overlook landscaped gardens, reflection pools and lakes, plus, a sunken rose garden, bird aviary, exhibition space and an all-access playground are just some of what makes this garden a standout.
Eat lunch at Jamal Takeaway
For what is said to be the best falafel roll in Sydney, head straight to Jamal Takeaway. Locals swear by Little Fujian, an authentic Chinese restaurant serving dishes from the Fujian Province. Or pop into Kabul Restaurant for an Afghani naan and the tastiest fried chicken in Auburn.
Stock up on supplies from the local grocer
Local grocers are overflowing with items you would be hard-pressed to find in any major supermarket. On the south side of Auburn Train Station, wander through North Asian grocers and their fresh produce, while on the north side of the station, grocers like Sohrab Supermarket are stocked full of everything you need from a Pakistani, Afghani, Turkish, Nepalese and Indian grocer.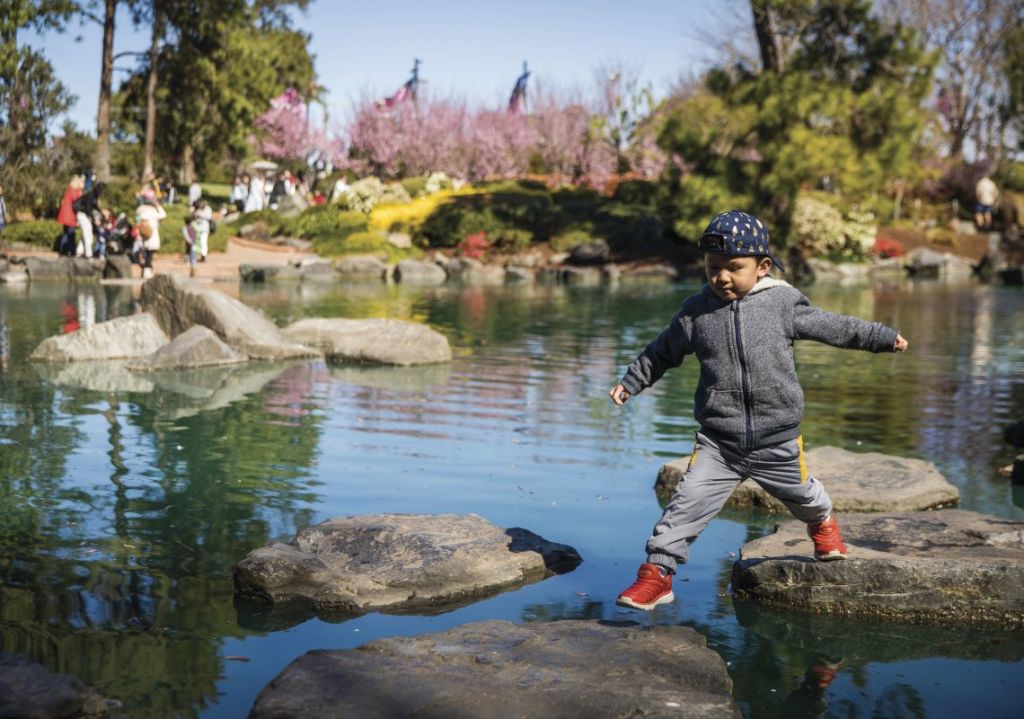 When the sun dips, take your pick of Auburn's restaurants
Discover nonya-style cooking (a combination of Chinese, Malay, and other south-east Asian cuisines) at Peranakan Place. New Star Restaurant is a family-owned, no-frills Turkish restaurant for delectable kebabs and pizza, while Khaybar has authentic Afghan flavours. Finish the night off with saffron ice cream or a Falooda milk drink from Auburn Fresh Juice Centre.
Diverse living at Auburn Square
If one day isn't enough, why not move in? Steps away from a well-connected train line and Auburn's shopping and dining precinct is Auburn Square, a residential development that's redefining urban living with its one, two, and three-bedroom apartments and 10 retail shops.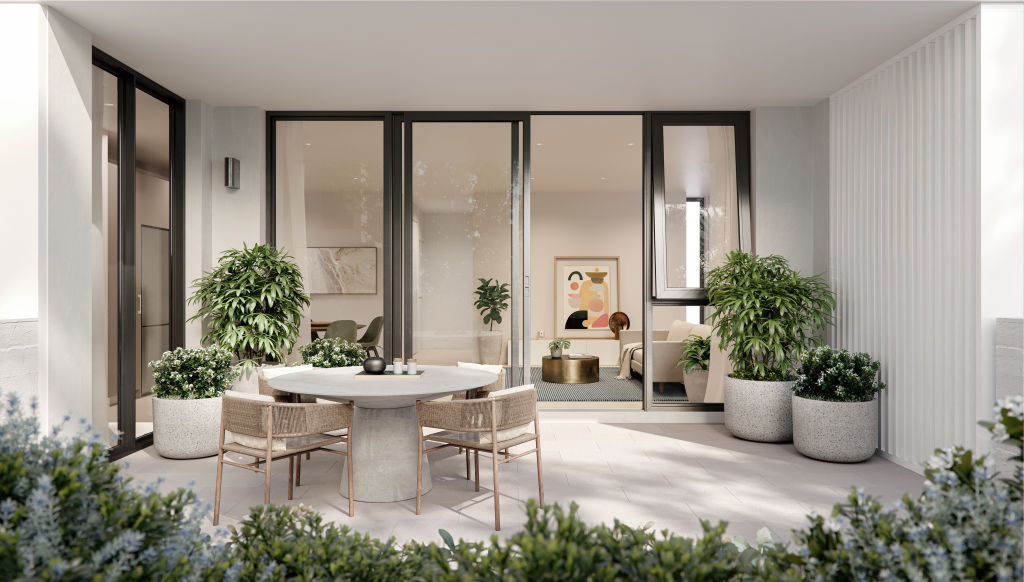 "Auburn Square is a rare offering positioned in the most desirable part of Auburn, but without being in the centre of the hustle and bustle," says Simon Hollows, director of sales and projects for CBRE, Residential Projects.
A rooftop garden with barbecues, an outdoor cinema, exercise equipment and expansive views of the CBD and Sydney Olympic Park sits atop apartments that feature generous living and balcony spaces with tiled flooring throughout, designer bathrooms, ample storage and airconditioning.
"Auburn Square represents exceptional value, with two-bedroom and two-bathroom apartments with parking starting at $600,000. It's around 25 per cent cheaper than buying in the Parramatta CBD," says Hollows.