Rammed earth may be one of mankind's oldest building methods, but the technique can be used to spectacular effect in contemporary architecture as this minimalist beachside pad demonstrates.
The house is the work of Kathryn Robson and Chris Rak of Robson Rak, a boutique architecture firm that has earned a reputation for their use of the ancient construction practice in a number of their projects.
The four-bedroom residence – built for a couple who love entertaining and their three primary school-aged sons – teams rammed earth walls with a palette of robust natural materials chosen for their ability to withstand the rigours of a boisterous young household.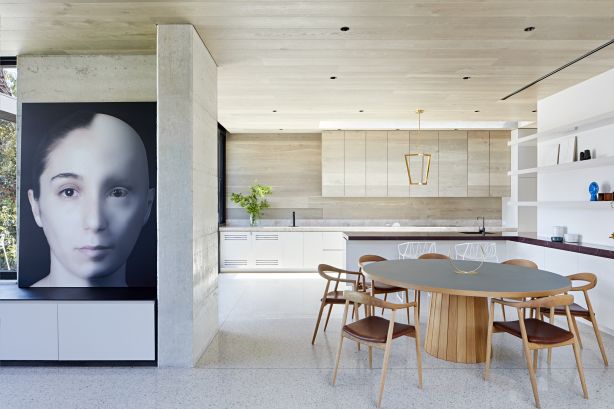 The main living areas, located in the heart of the building, feature polished concrete floors and an undulating timber ceiling intended to create a cave-like atmosphere.
Separated from this part of the dwelling by a long hallway, a "ladies' lounge" with a pale pink marble fireplace serves as a private retreat for the sole female occupant of the house.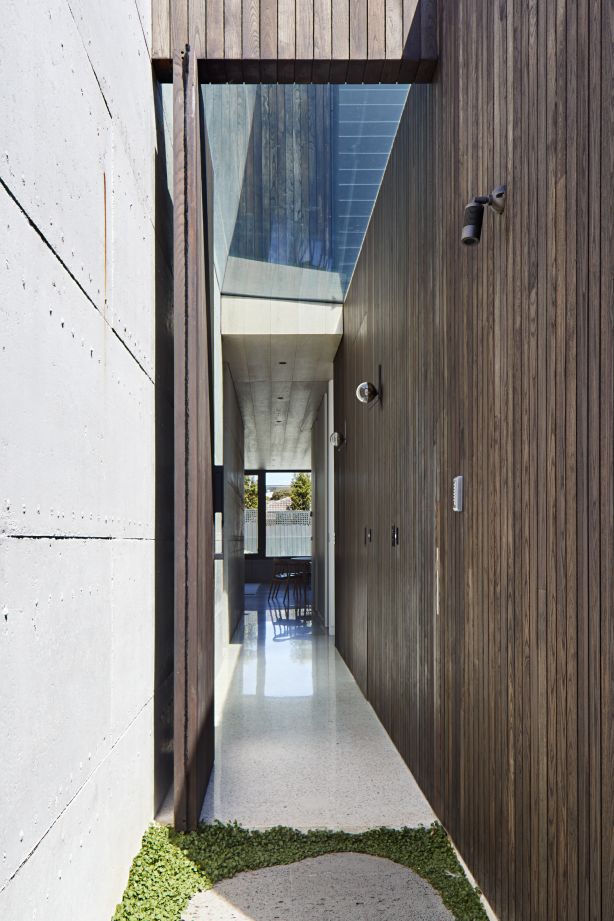 "In  designing a home for a family with [three]  school-age boys, we saw a need to balance the masculine elements with a softer, feminine presence," says Rak. "We felt it was important to cater to each member of the house as individuals, and find a balance between the different functions and personalities within the space."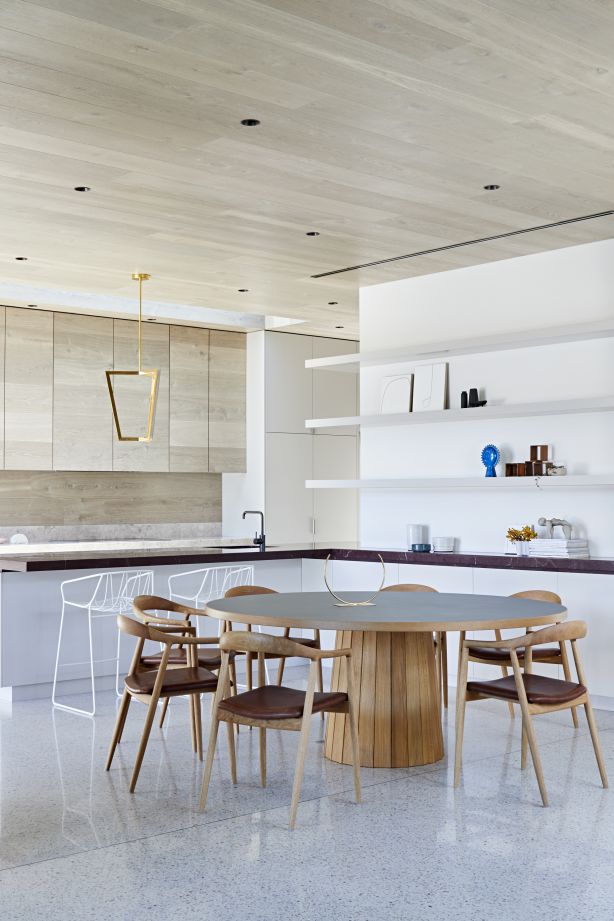 The new build, located in the Melbourne bayside suburb of Brighton East, is situated on a relatively small suburban block.
The house was also subject to the strict regulatory guidelines that apply within the local municipality.
This created a challenge for the architects in terms of meeting the client brief for a house that felt "big" while still including a large backyard and pool.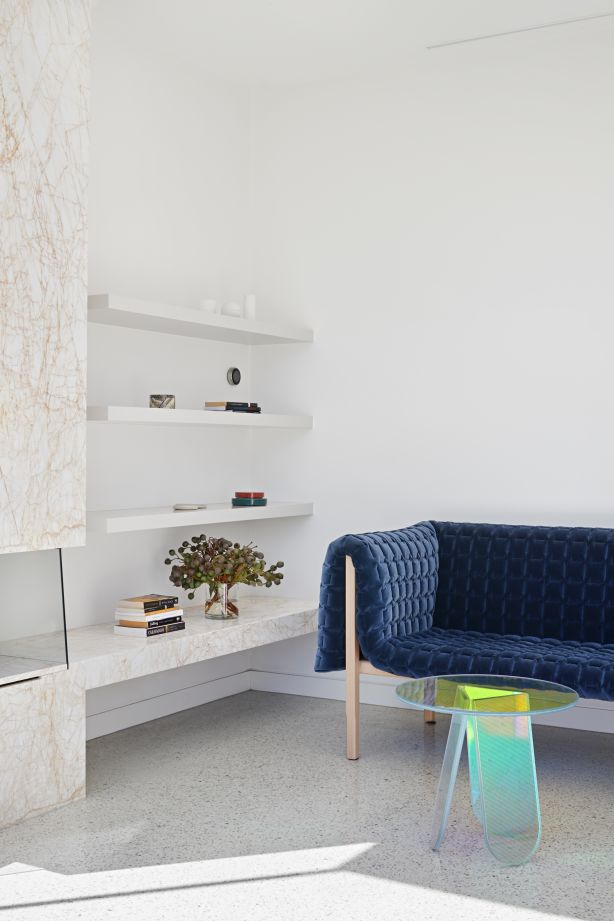 They responded with an open-plan design with a minimally-decorated interior enlivened with pops of royal blue, fire-engine red and rose pink.
Copious storage – including a cupboard near the front door where the boys can stow their school bags and coats when they arrive home – helps ensure the pared-back aesthetic remains just that.
The house, built by construction company Sinjen, also possesses a number of environmental benefits due to the materials used and the overall design.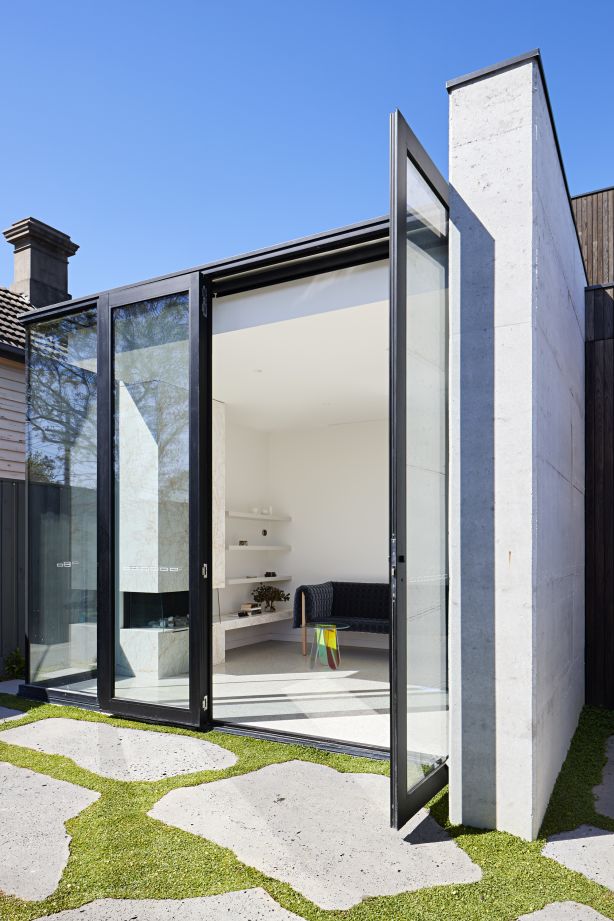 The residence features double-glazed windows and doors that are strategically placed to allow the rammed earth walls and concrete floors to absorb warmth from the winter sunshine.
In summer, the windows and doors are positioned to capture cross-ventilation from cool breezes.