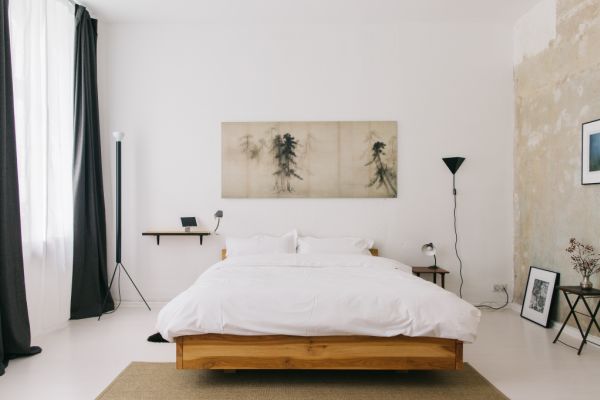 'Japandi' is this year's most zen home decor trend
You might not have heard of Japandi, but chances are, you've probably seen elements of it around, or might have it in your own home already. 
Japandi is a hybrid of Japanese and Scandinavian aesthetics; think Japanese Zen-garden meets cosy hygge hideaway. Japandi is free-flowing timber floor space that's free of clutter, except perhaps a simple sheepskin rug.
It's muted colours with a statement wall textured with bamboo or cedar, or geometric lines echoing the pattern of traditional Japanese shoji screens. It's cosy wool bedding with a rattan headboard and a delicate origami-style paper lampshade hanging overhead. Japandi is a calm, laid-back and minimalist space, inspired by nature.
And the style is on the rise. In Pinterest's annual Pinterest Predicts report, which outlines its predictions for upcoming trends based on user searches, the company discovered that "Japandi" searches had increased by 100 per cent year-on-year.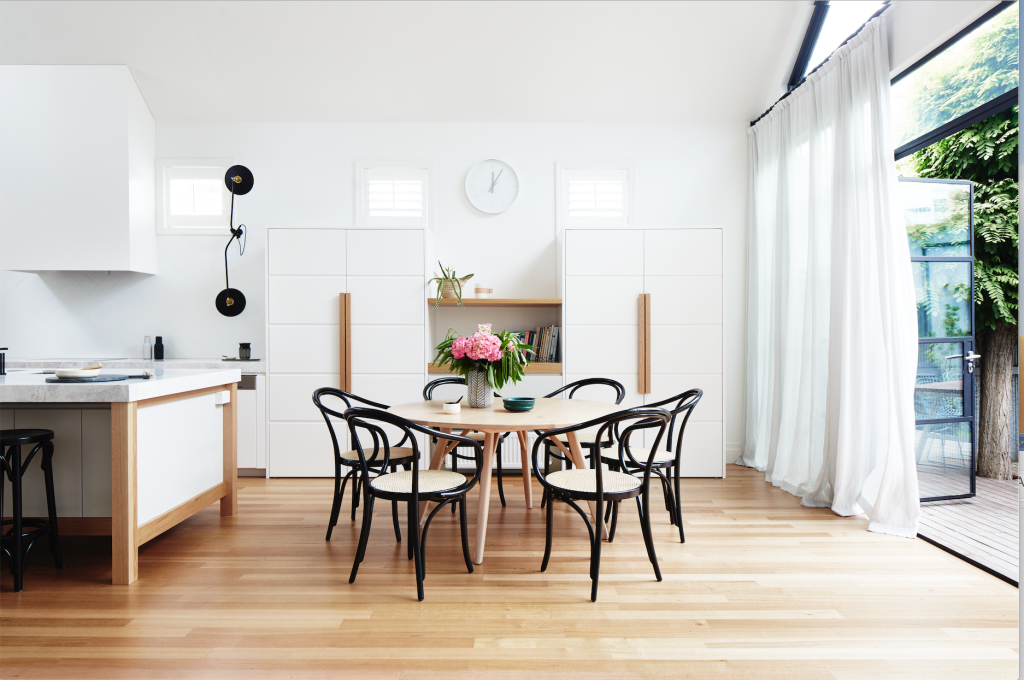 So why have these two styles from opposite sides of the globe come together?
"While there are some styles that are simply not a good fit [together], Japandi works since the two designs [Scandinavian and Japanese] have the same core beliefs," says Eva Bowker, an interior designer and home improvement coordinator at Fantastic Handyman Australia.
"Despite their differences, both cultures have an appreciation for simplicity and functionality, as well as great admiration for nature and craftsmanship. The Scandinavian concept of 'hygge' – a word that describes the feeling of warm conviviality, cosiness, contentment and wellness – combines perfectly with the ancient Buddhist concept of wabi-sabi that promotes the acceptance of imperfection and transience."
And it's simple to add a touch of the style to your home.
"Try to get rid of things that don't serve a purpose or don't have an important meaning for you," Bowker suggests. "The main idea is functionality – in Japandi there is no space for useless clutter and items that bring negative energy in your life.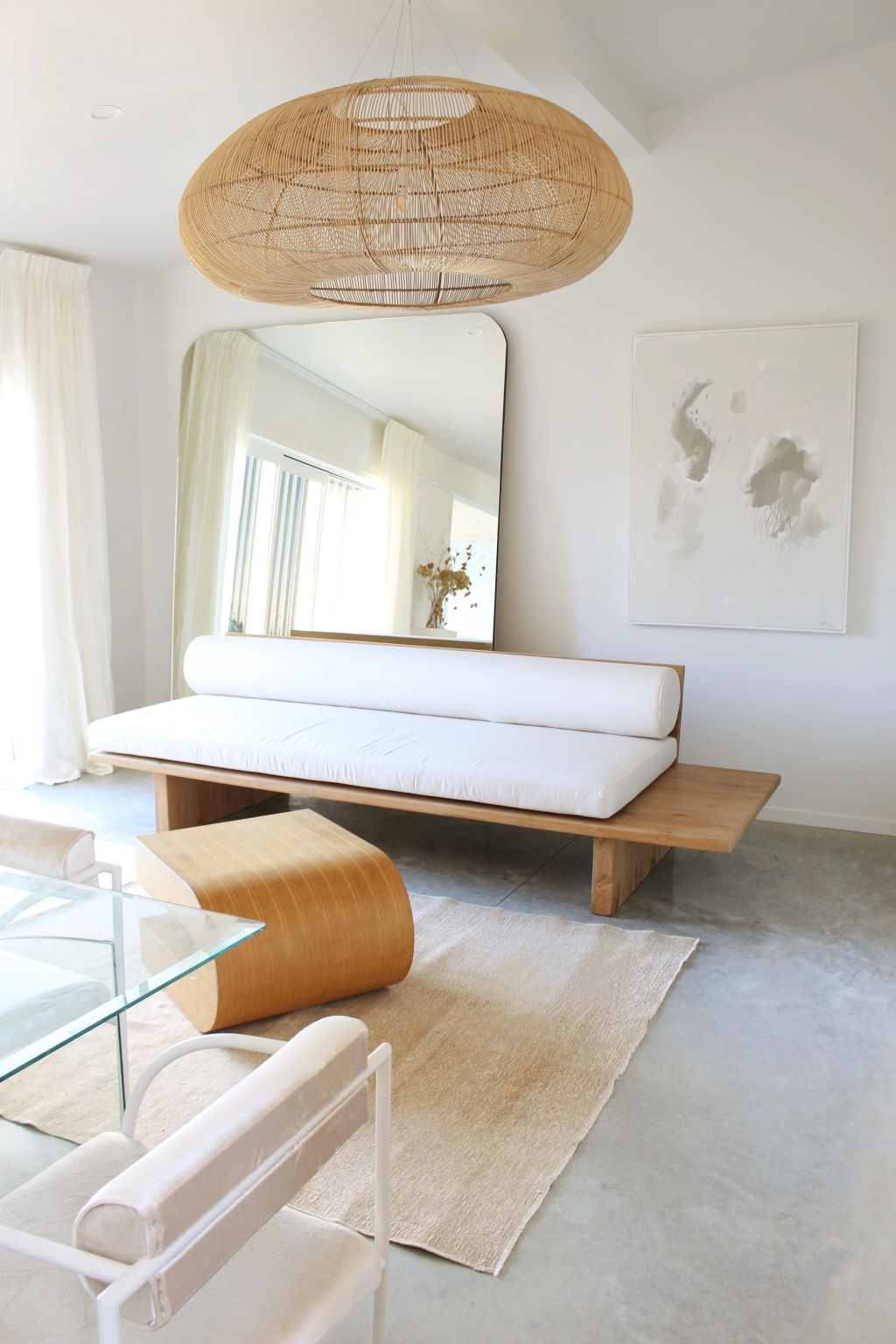 "Use natural elements – timber, terracotta, bamboo, paper, rattan, wool, linen and hemp – to integrate in your Japandi home. The furniture needs to be practical, low-profile and simple. One of the main ideas is that this way we are closer to the earth and nature, providing the homeowners with serenity and peace."
But why has Japandi suddenly surged in popularity? Bowker thinks that the core beliefs of wabi-sabi (embracing simplicity and the beauty of imperfections) are what we are all craving during the pandemic. But Vault Interiors director and principal stylist Justine Wilson has another theory.
"Every few years we see a shift in the core popular design trends, and I feel in 2021 we are on the cusp of this with people looking for a fresh twist on the popular interior trends of years past," says Wilson, who has styled properties for some of Australia's most reputable developers.
"We are also not able to travel internationally at present, so I feel people are yearning to bring a more gathered, eclectic, globetrotter look into their homes. An exotic style like Japandi, which nods to Japan and Scandinavia, fits the bill."
It doesn't take a lot of expense or effort to "Japandify" your home. Wilson suggests playing with a contrast of the darker wood tones typically associated with Japanese aesthetics, and the lighter oak tones of Scandi style to create visual interest, allowing the black accent tones to be the hero.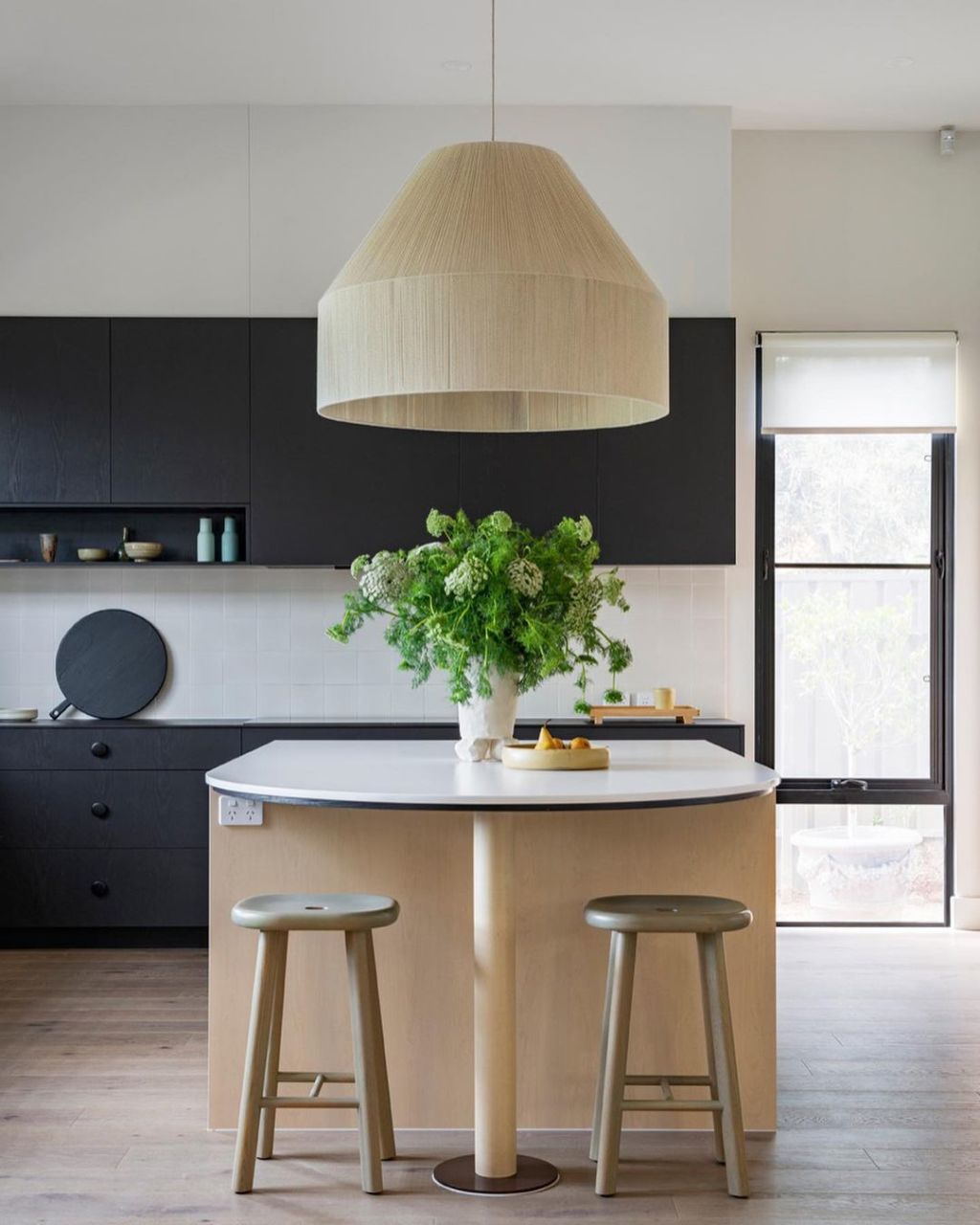 "If you are on a budget and have already invested in some Scandi design items like an oak coffee table, for example, I would suggest spray-painting it black to get the Japandi look without too much cost," says Wilson, "or you can easily pair your existing oak furniture with darker accents such as black cushions, dark rugs or black-and-white art to get a Japandi feel in the room."
Refreshing your walls can also be a simple way to incorporate the style, says Damian Corney, the founder and creative director of Grafico-Walls, a custom wallpaper and mosaic tile company which has been featured for over five years on Channel 9's home renovation show, The Block.
"The Japandi trend is certainly something that our clients have been resonating with the last year or two especially," Corney says. "Of the wallpapers that I'm designing for the contestants on The Block right now, out of the five contestants, two of them are bang on that theme, so you'll see this trend continue throughout the year as the show airs and it becomes more popular."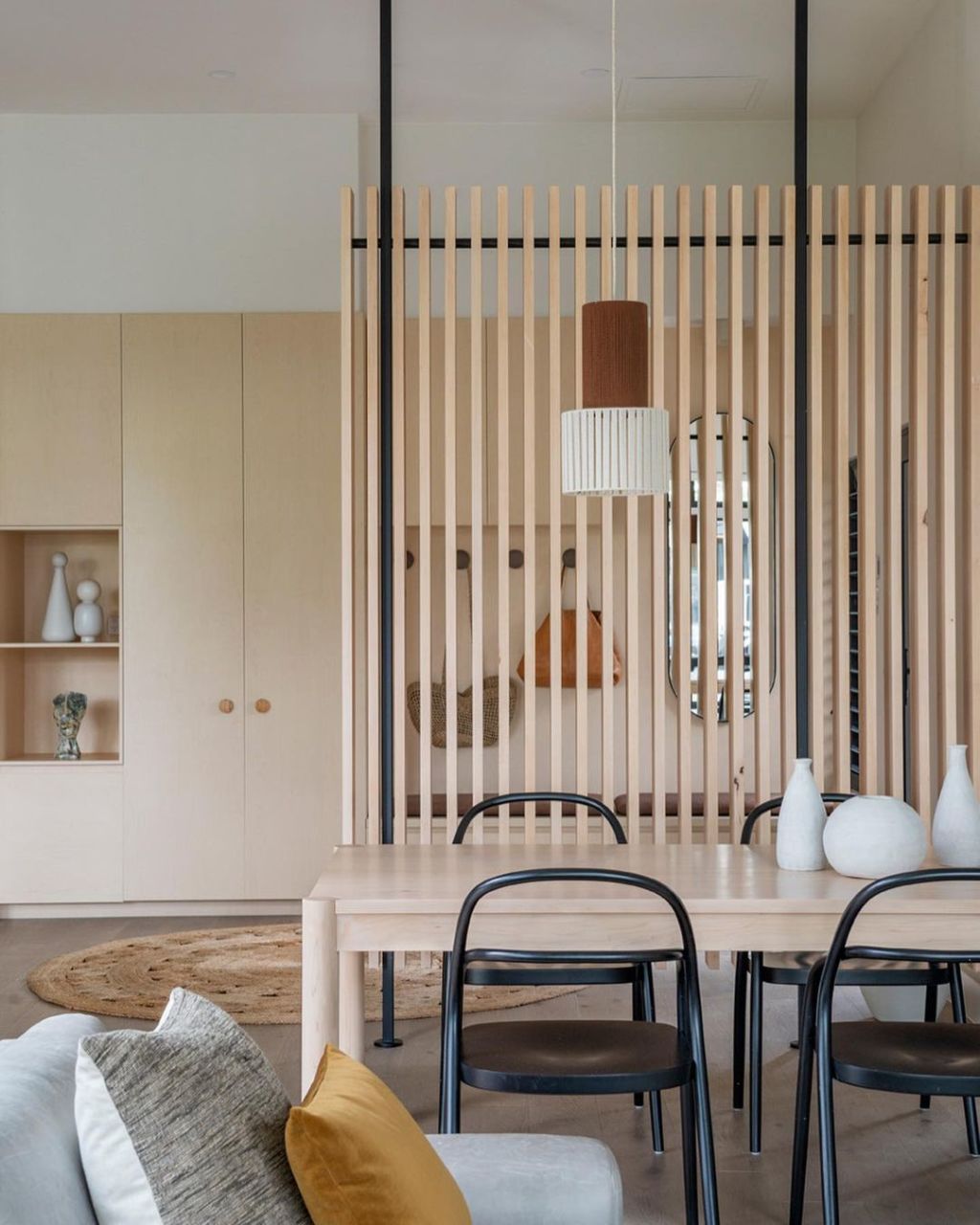 But Japandi isn't just another fast-fashion trend; part of its popularity is its versatility and timelessness.
"The great thing with this trend is that the wallpapers that suit are usually quite subtle with light shades of blushes, warm greys, nude colours and sage greens," says Corney, "so it's quite a safe trend when you're going for a wallpaper as it's likely that it will be reasonably timeless in terms of dating."
Like the colours, wallpaper patterns are subtle and understated. Some of Corney's Japandi designs feature subtle brush strokes or etched clouds.
With the calming, minimalist elegance of Japan and the rustic practicality of Scandi, it makes sense that these styles would eventually collide. But Bowker suggests that its message might go beyond interiors.
"Japandi is not just a way to decorate your living room so that it looks better," she says. "It's meant to have a much deeper meaning, and by truly accepting those core beliefs, you will notice a difference in your life too – a life that embraces imperfections and is only filled with the things that hold the greatest value in our hearts. A simple, warm life."