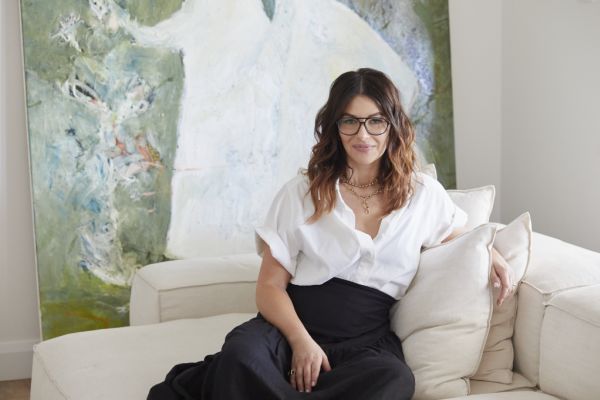 Personal Space: At home with Camilla and Marc fashion designer Camilla Freeman-Topper
Fashion designer Camilla Freeman-Topper lives in Sydney's Bellevue Hill with husband Dave and their three children, in an original 1920s-style bungalow once the home of prime minister Sir William McMahon.
They undertook a small renovation in 2019 before moving in, converting closed rooms into larger living spaces for a modern way of life, and there are plans for a bigger project.
This sprawling property comes with fabulous harbour views and a grass tennis court.
Last year's change of pace, due to the pandemic, meant Freeman-Topper was able to spend more time at home.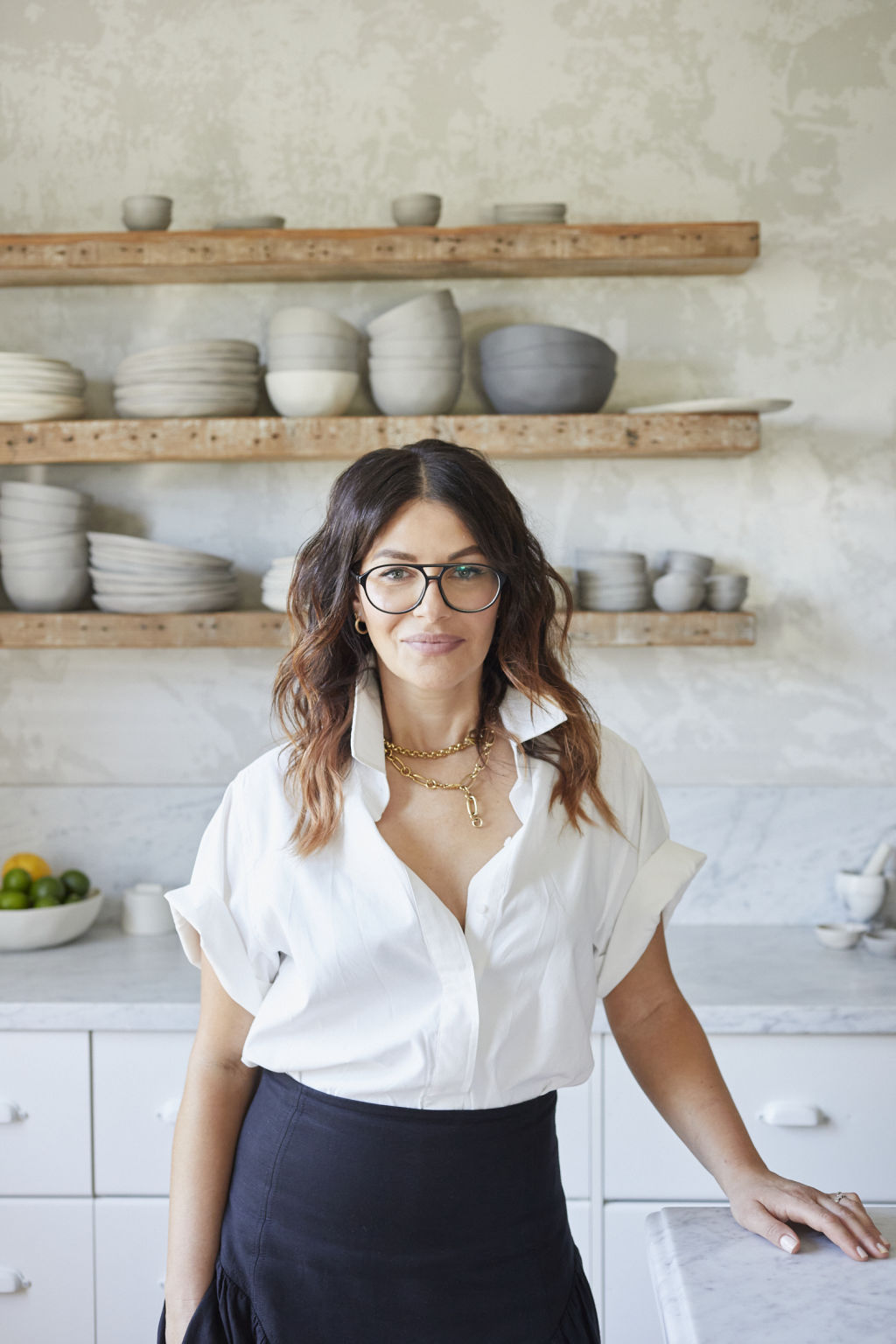 She has filled it with original art, crystals for their healing properties, neutral modern furniture that nods to the best in Italian design, and a chic, timeless style.
Freeman-Topper only took a Cassina sofa she purchased at Milan Design Week and a coffee table from their previous home when they sold it fully furnished.
"When you walk into this home it's energetically calming and everybody that comes here says it's really serene," she says. "Energy is important to me; and overlooking the water is really healing too."
The garden is designed by landscaper Myles Baldwin.
"The pandemic made me the most still and focused I have ever been," says Freeman-Topper, who opened the Camilla and Marc brand with her brother in 2003.
"It was a chance to be present and I feel privileged I got to spend this time with my family. It's time I'll never get back."
A few of Camilla's favourite things …
Family photos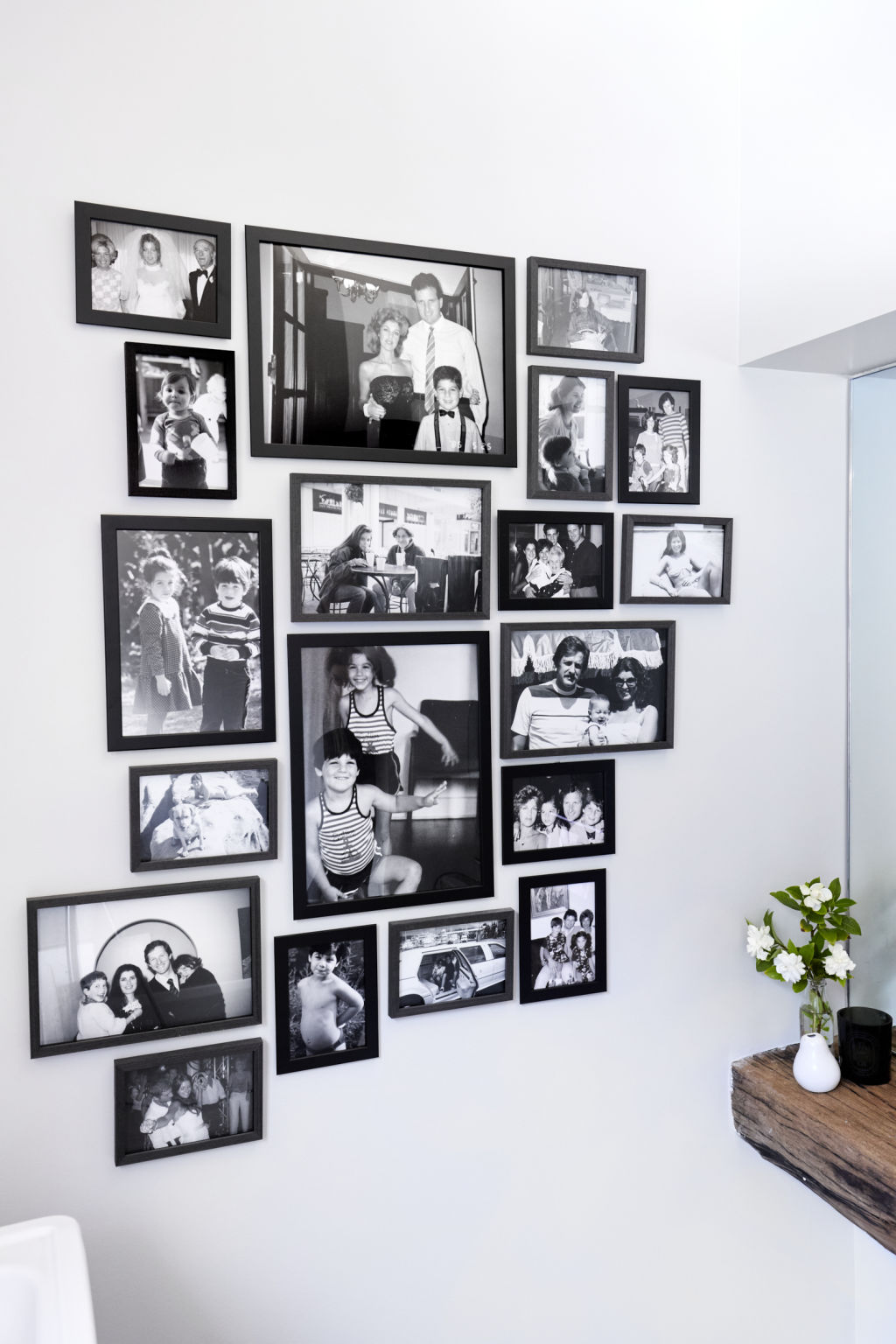 I never liked the idea of having lots of family photos all over the home. This is a tribute to our family in our guest bathroom – like a private moment and beautiful way to see the memories. There's a dedicated black-and-white photo wall of my husband and I growing up.
Crystals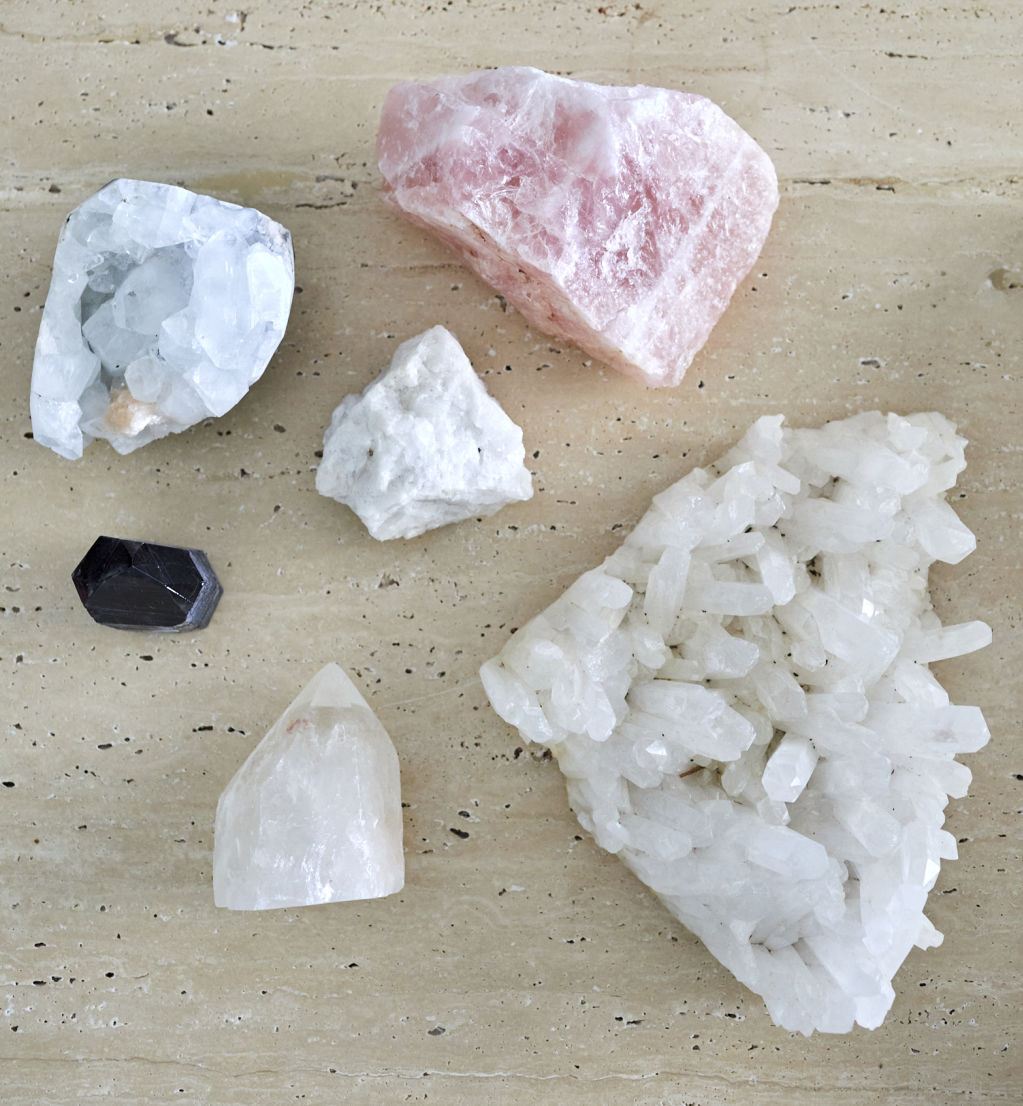 My beautiful mother in law and one of my closest friends both love crystals so they frequently assist in adding to my collection. I have an ever-growing obsession with the energy they bring, and I have them scattered all over my home.
Bar trolley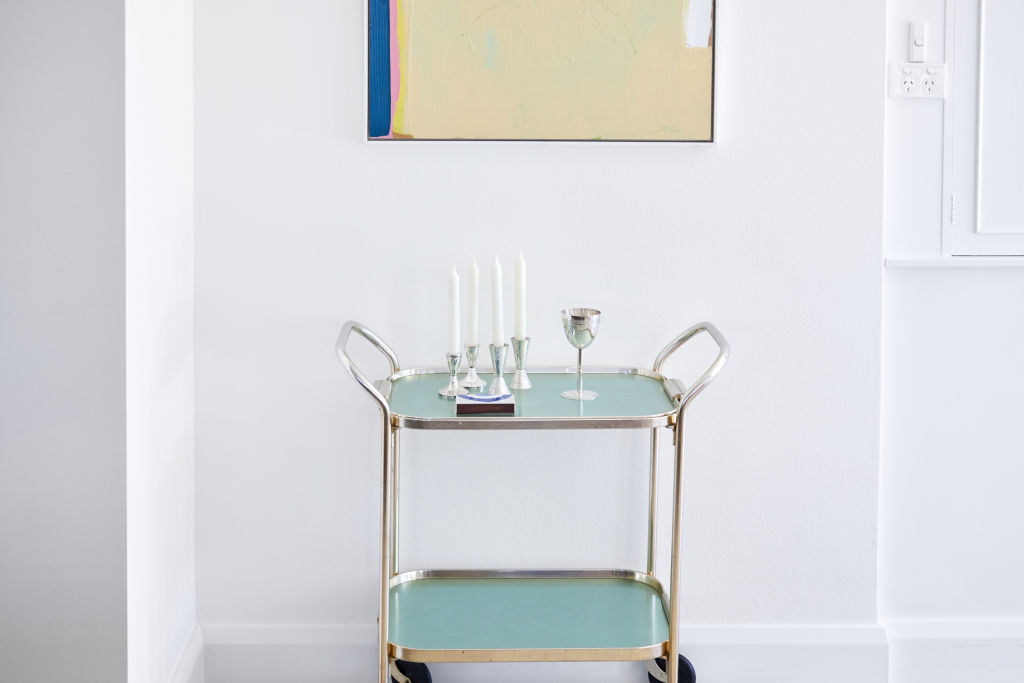 My grandmother was a passionate pianist and my grandfather was a doctor. On Sundays my grandmother would have a roaring group of friends playing classical music with drinks poured from the trolley. I found it really inspiring and those memories come back every time I look at it.
Books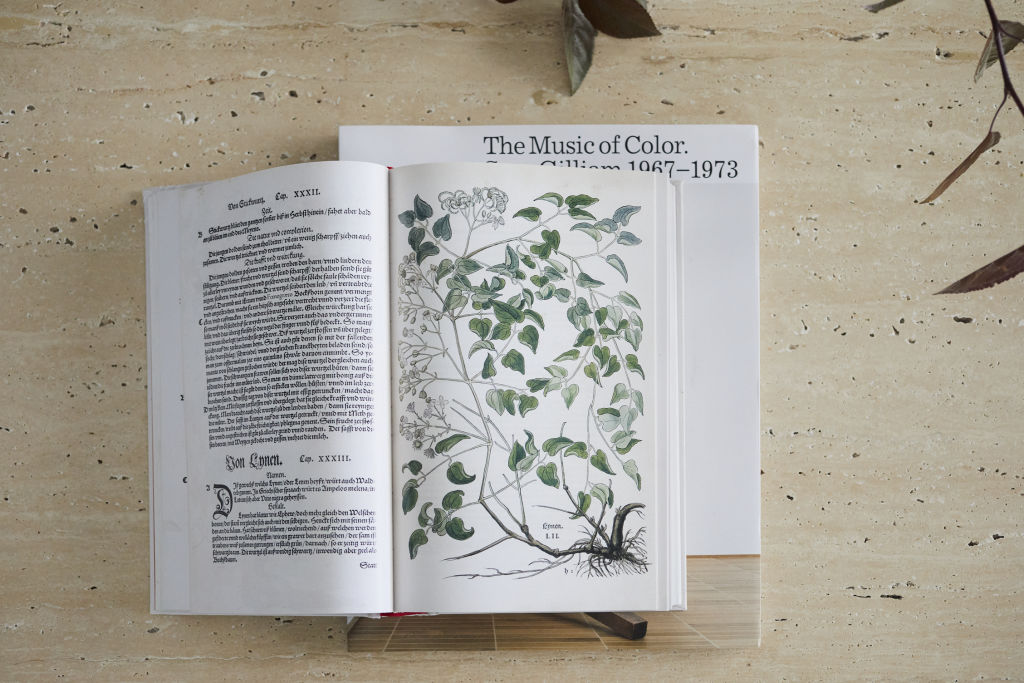 I'm reading The New Herbal of 1543 by Werner Dressendorfer and Klaus Dobat and The Music of Color by Sam Gilliam at the moment. The organic shapes of the botanicals and vibrant colours of Gilliam's work are incredibly inspiring, especially when conceptualising a new collection for our brand.
Candles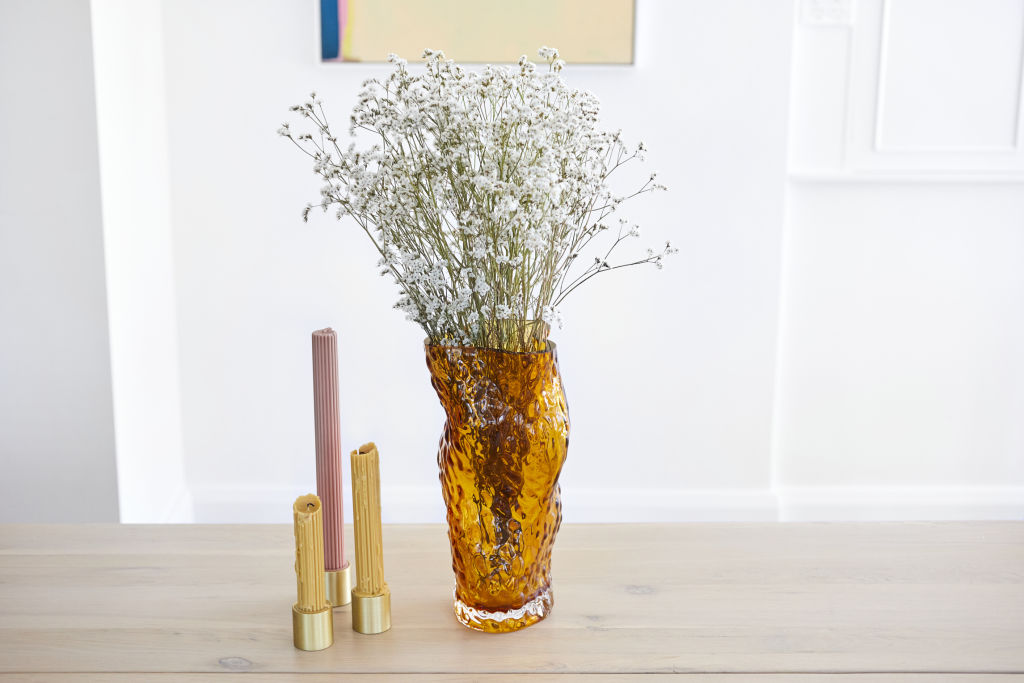 My home is very neutral in style so candles are a great way to brighten it up. These candlesticks are a perfect accessory for a summer twilight dinner party mood. They aren't serious and add charm and playfulness. They're tall and elegant.