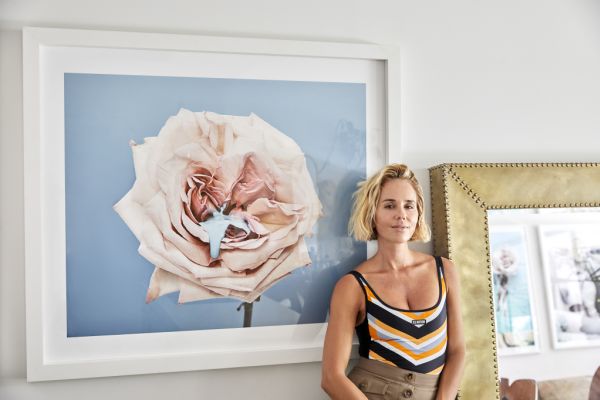 Personal Space: At home with P.E Nation co-founder Pip Edwards
P.E Nation's co-founder and designer Pip Edwards lives in a two-bedroom apartment a block from Bondi Beach with her son, Justice. It's jam-packed with mementos that reflect her connection to travel – artworks, vases, books and coasters – all a throwback to the good times she's experienced.
The two-bedroom and two-bathroom modern apartment was bought off the plan seven years ago. You'll find artworks by Vicki Lee throughout, and it's a work of sentimental roses she holds closest.
A neutral rug sits on painted white floors, with a bespoke modular pink couch making a grand statement. Devil's ivy grows all around, crawling on the walls for a distinct jungle vibe.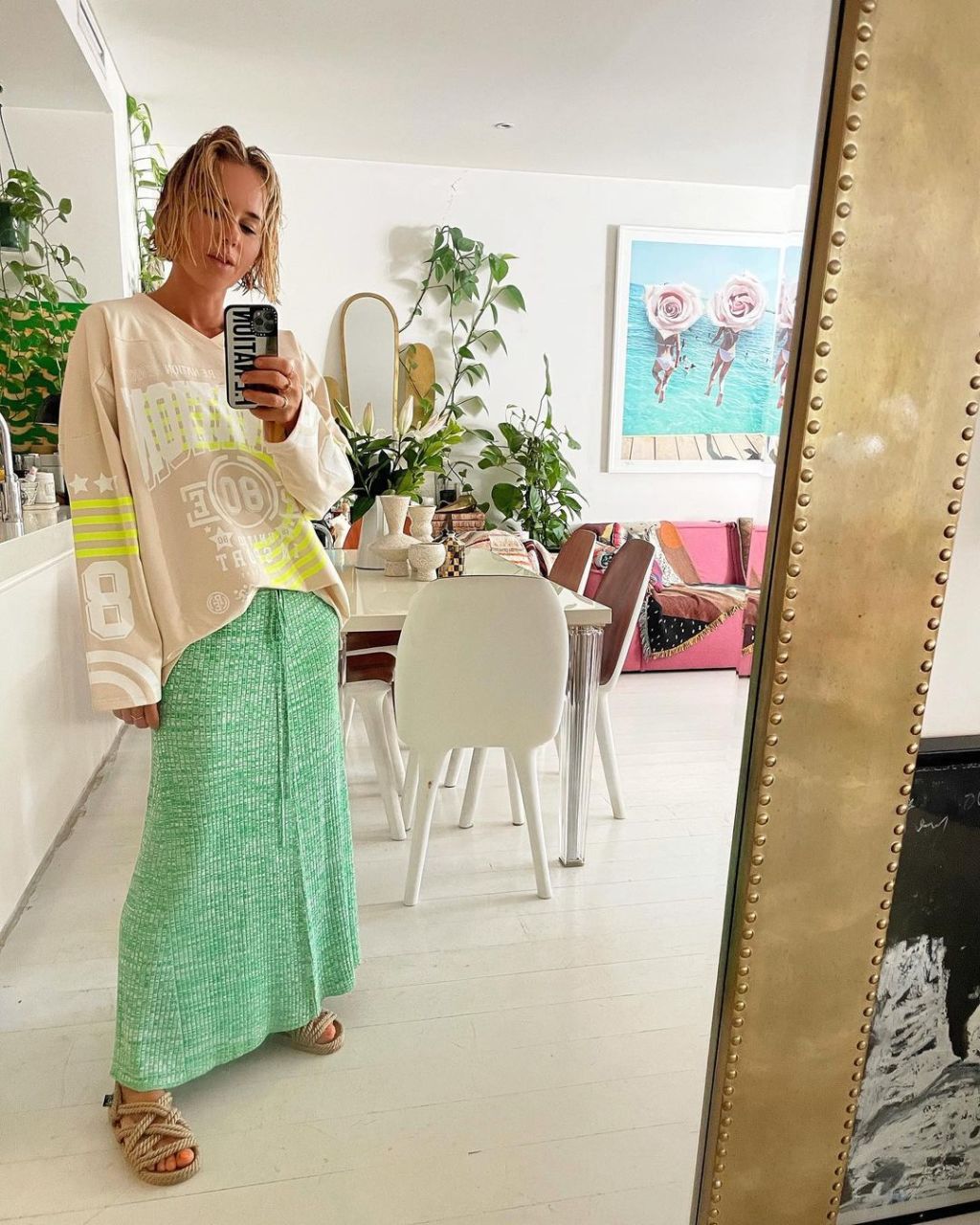 "I am quite tidy when it comes to the home but need to be because of the sheer amount of stuff in here," she says. "It's very crowded, and I collect a lot of things; but the wardrobe, well that's another story. I can't keep that tidy."
The kitchen fridge is where she lets loose with drawings by her son and photos fastened to the exterior. Outside you'll find surfboards and body boards plus all the gym equipment to keep her fit.
"You'll find different moods in various nooks. The rectangle apartment feels homely; I like to create warmth with lamps and burning candles every day. I'm all about finding the right mood."
Some of Pip's favourite things …
Pegasus wall sculpture and African mask stand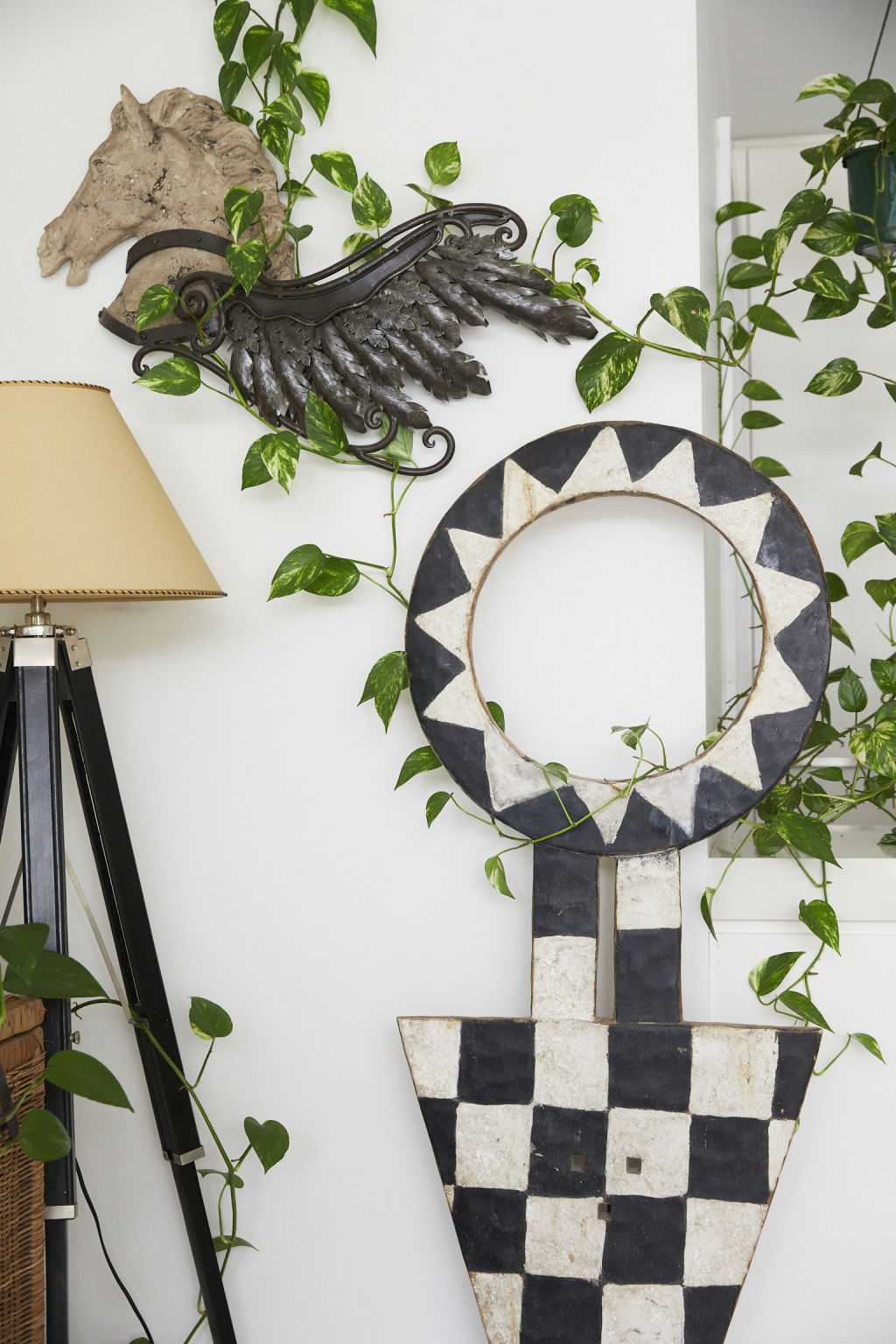 The Pegasus sculpture was a 21st gift from my parents. I have loved the symbol of the Pegasus ever since I was a kid. My name means "lover of horses" and sometimes I think I can fly. The African mask is a traditional tribal one they use in ceremonies.
Bedhead and bed linen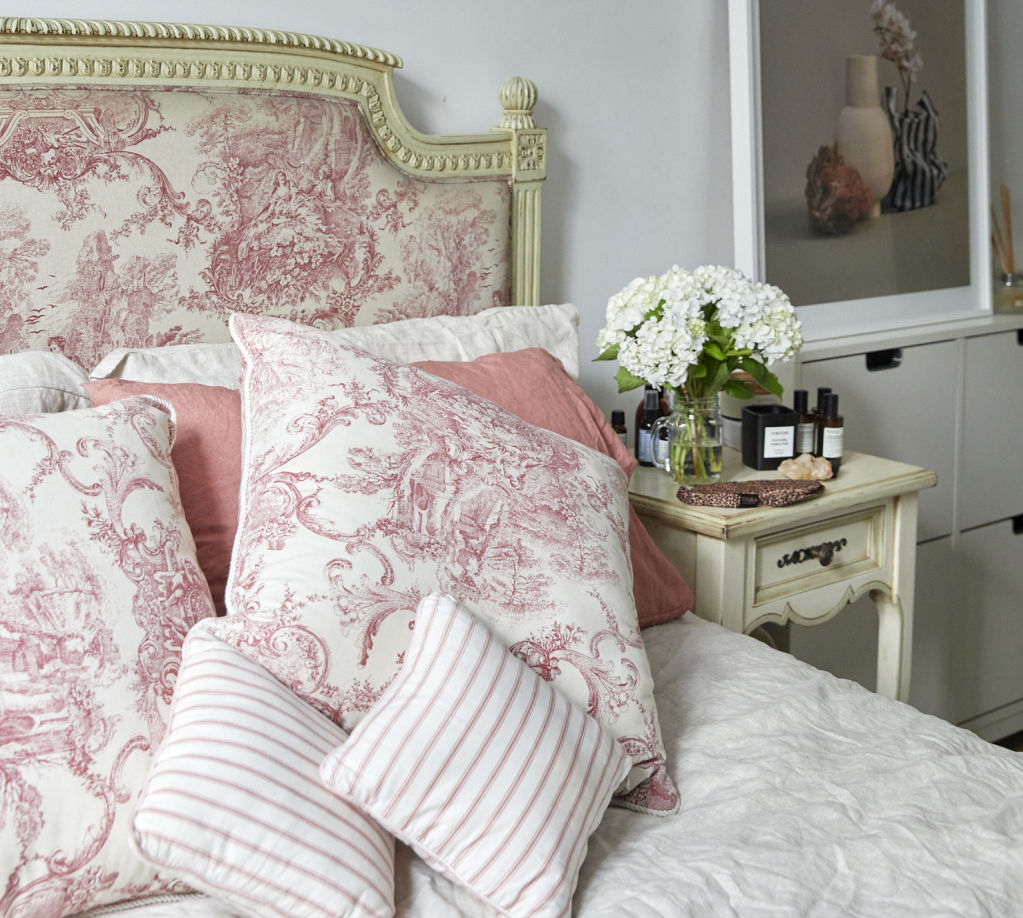 My parents took me to Versailles in France when I was 17. When we got home, mum got the bedhead made for me. The colours of the bed linen are drawn out from the bedhead – it's natural linen in colour and some burgundy that is very typical of a Louis the XIV vibe.
Vicki Lee art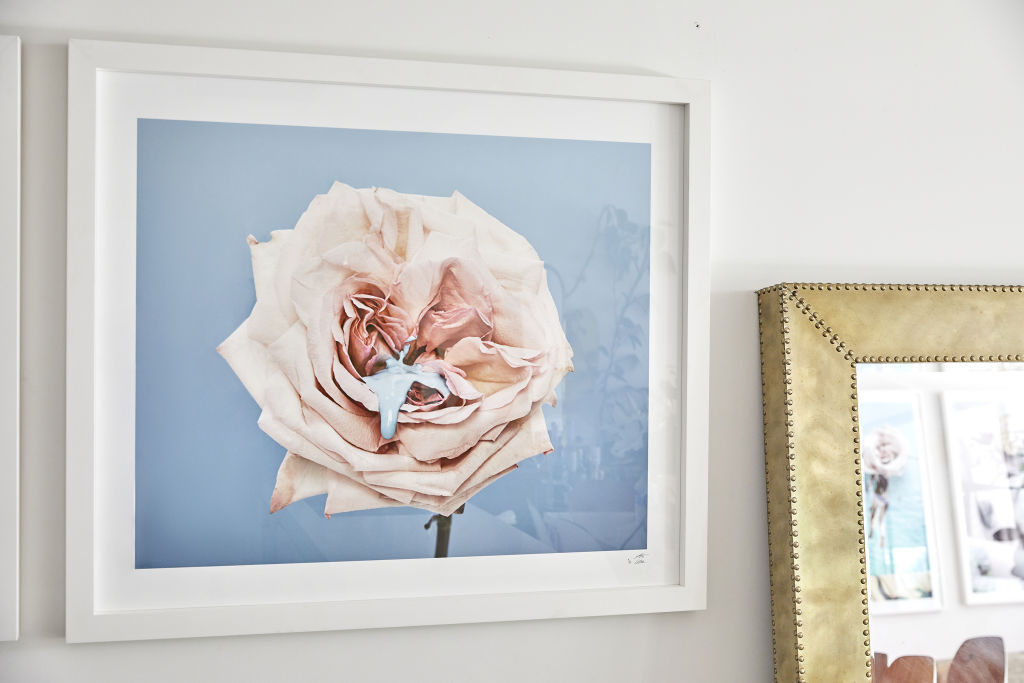 I have a lot of her artwork, but two favourites are the side-by-side roses. My maternal grandmother, Rosa, was all about the rose, and she is my guardian angel in life. I carry them close to me. Vicki has painted the roses all dripping with paint and picks up on the colour and veins of the petals. I love it.
Candles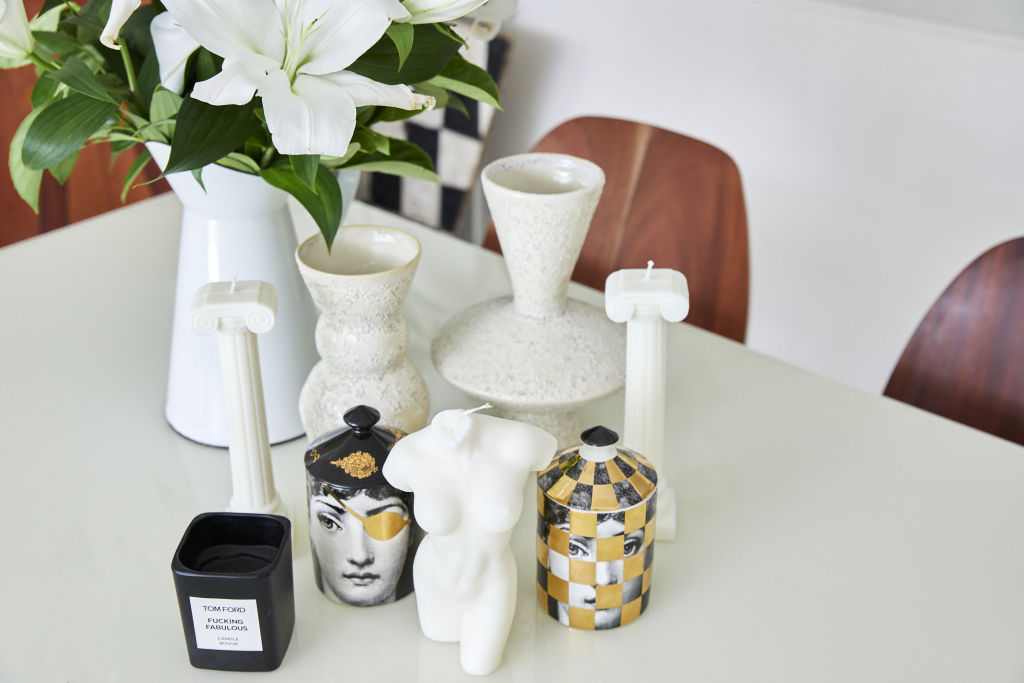 I have candles everywhere. I light them every day as a ritual. I collect Fornasetti and I am loving the Le Labo Santal 26 massive concrete candle at home, too.
Cactus mirror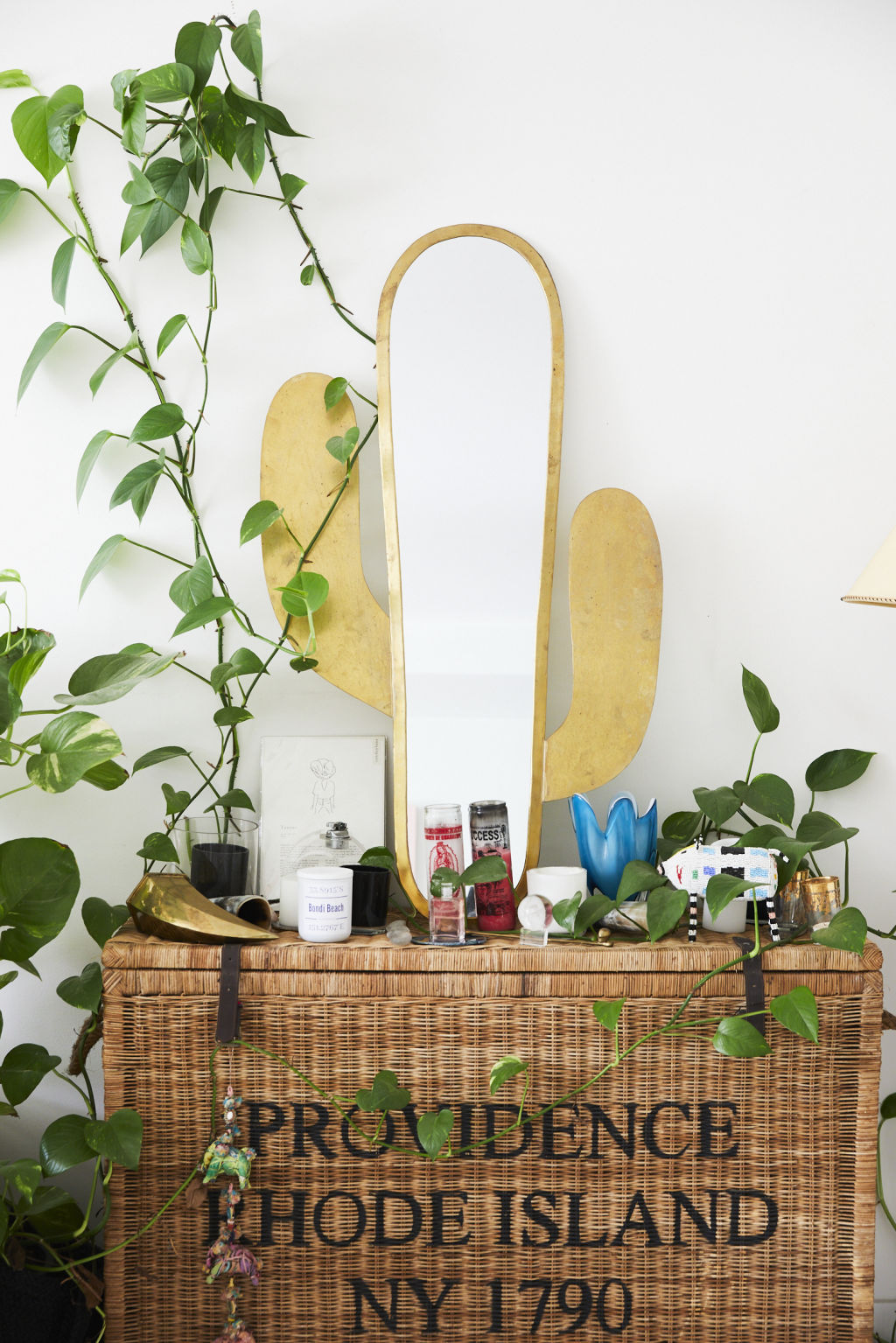 The cactus mirror is quirky and sitting on a side table leaning against the wall. It's covered in devil's ivy and entrenched on the wall. I bought it in Byron Bay a few years ago.
Pink couch and beanbag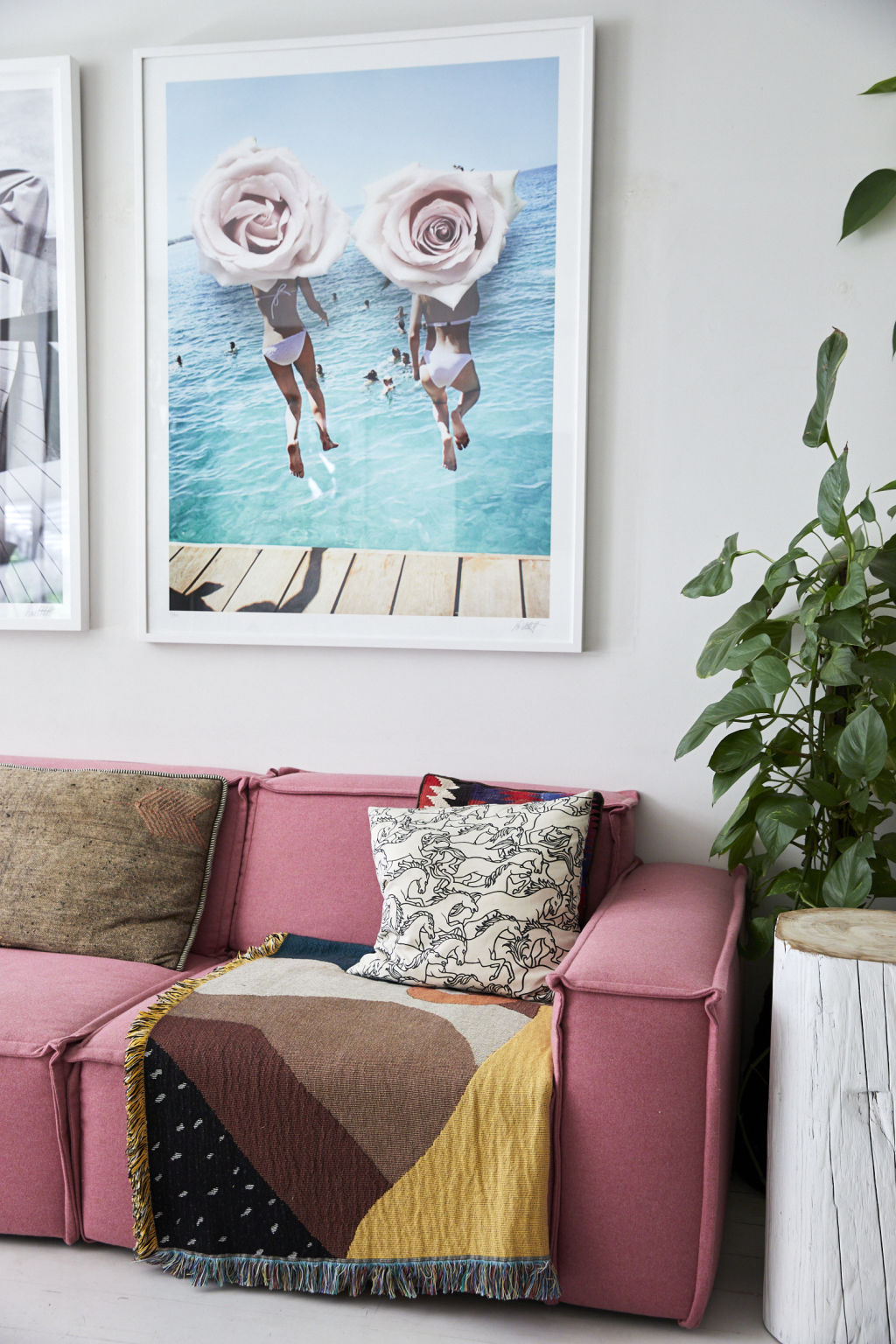 I purchased this modular couch from Harbro Furniture in Melbourne two years ago. Pink wasn't a strong colour for me, I always thought it was too feminine, but bringing it into my house in a punchy pink – pooled together with all the colours in the lounge room – actually works well. The Koskela Bean Bag has a tribal element to it – it's woven and covered in patchwork.