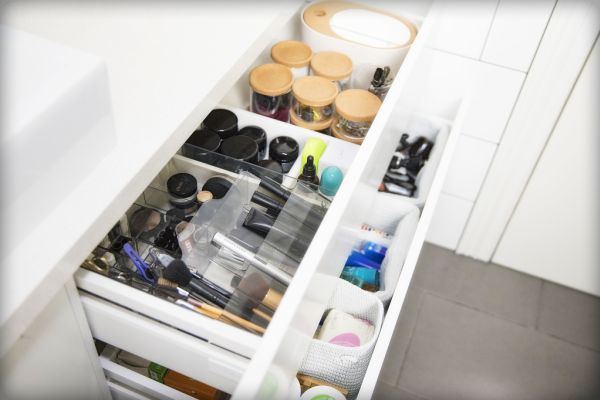 Six steps to organising your pantry and other disorganised areas in your home
Everyone has that one area of the home that never stays tidy, no matter how hard they try.
Perhaps it's that one cupboard in the kitchen, underneath the bathroom sink or the utensils drawer. Wherever it is in your house, it's bound to be a source of constant frustration.
And while you may think you are simply bound to be messy, professional organisers say otherwise.
Co-director of TIDEE Michelle Rubin says it's likely to be the pantry or the bathroom that is giving you the most grief, and keeping problem areas tidy is all about doing it in a way that suits your lifestyle.
"When setting up systems, choose items that suit your lifestyle," she says. "There is absolutely no point having an organisation system in place that doesn't suit the way you live in your house."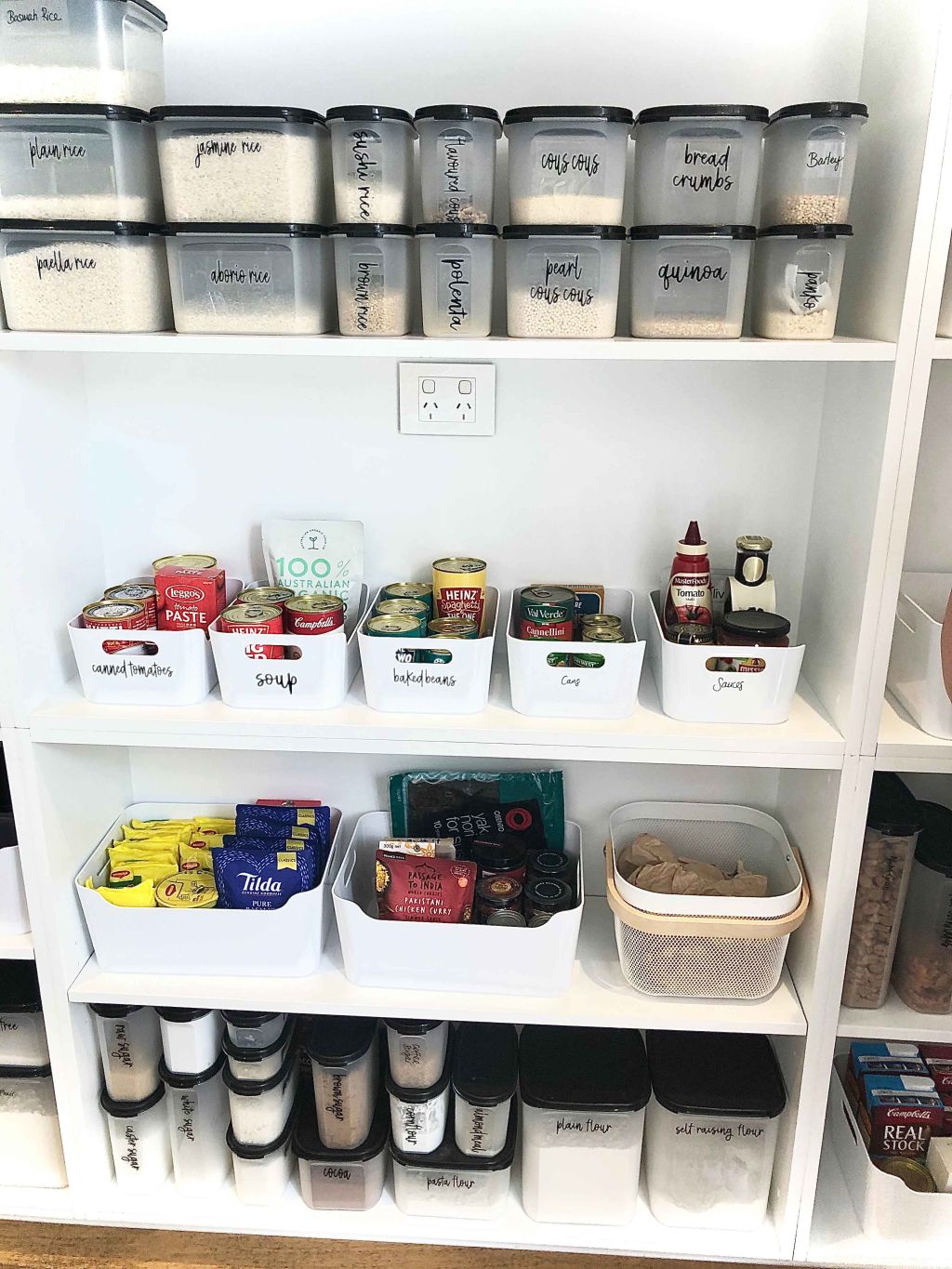 Carmen Strong discovered a love for organisation when she moved into a new build 18 months ago. Now running her professional organisation business Little Strong Home, she agrees that the pantry is one area in the home people need a lot of help with.
"It's such a high-traffic area. We are in there multiple times a day, and when we finish cooking we just want to put things away as fast as possible so we can wind down for the night," she says.
Here are Rubin and Strong's step-by-step tips for organising your problem areas:
1. Set aside a good chunk of time
"Set enough time so that you can tell yourself 'I'm going to doing this for the next few hours'. There will be more chaos before the calm. Pulling things out and leaving them there is a big no-no," says Rubin.
2. Take everything out
"Give yourself freedom and a blank canvas," says Strong. "Going through every item and checking if it's still in date or good to use takes time."
3. Categorise your items 
If you're working on a room such as the bathroom, Rubin suggests breaking things up into categories such as hair, body and face so you don't end up rustling through every drawer to find what you're after. If you're looking at the pantry, break things up into groups like condiments, sauces, packet mixes and canned food.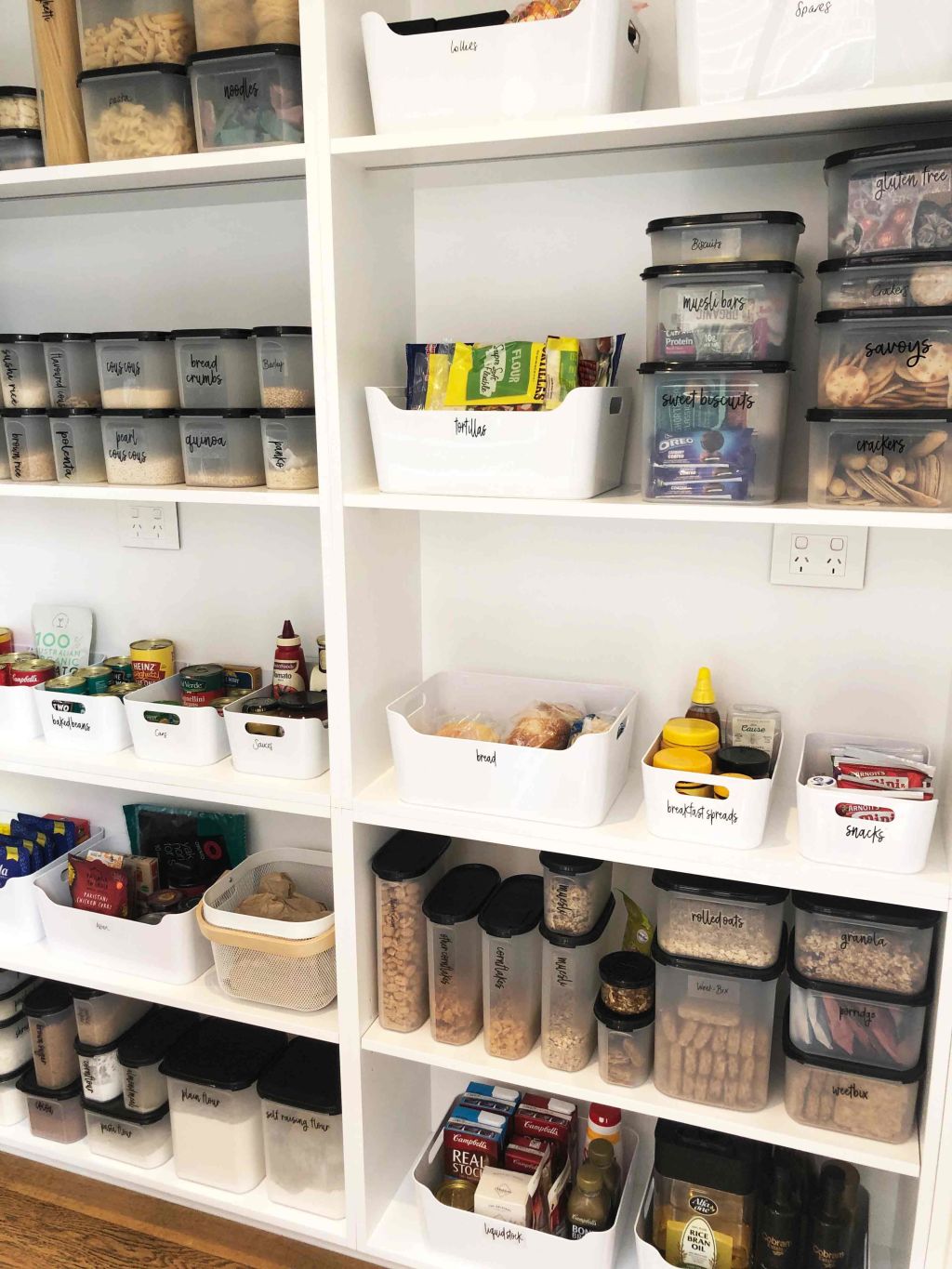 "Move onto sub-categories if you need to," adds Strong. "Decant what you can into containers so you don't have things like bags of flour all over the cupboard."
4. Get rid of what you don't need 
"If you have too much stuff, get rid of some," says Rubin. "Move things that don't belong there, like light globes in the kitchen drawers, and find space for them elsewhere."
5. Label 
Both Rubin and Strong are adamant that labels are the key to success when it comes to home organisation.
"It keeps people accountable to put things back in the right spot," says Strong. "Otherwise people in the house are likely to just put things in the most convenient spot."
6. Keeping it tidy
Once you've done the big initial overhaul, Rubin suggests popping some monthly maintenance time into the calendar to make sure you stay on top of your organisation system.
"You'll need to clean it all up on occasion, and make sure you tell everyone in the house about the system," she says.