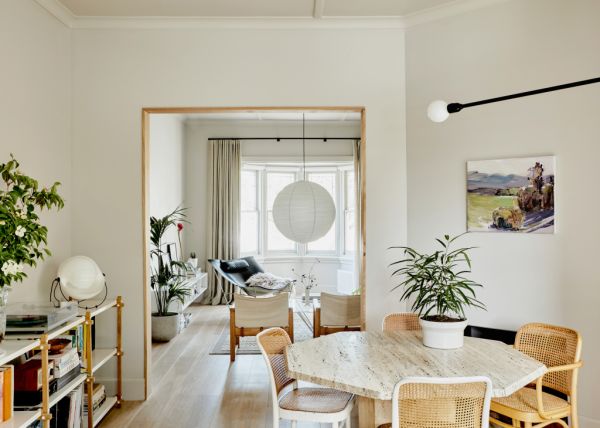 The Design Files: A 1920s Preston home gets a major overhaul
Who: Lauren Egan and Glenn Hester
What: A charming 1920s home is renovated by Project 12 Architecture with an interiors overhaul completed by the owner herself
Where: Preston, Melbourne
Since the day they got the keys in 2012, interior decorator Lauren Egan and photographer Glenn Hester have been slowly updating their 1920s Preston home.
"We came in and ripped up the mouldy carpet and then spent every spare moment for the next six months getting the house liveable," Egan says. The house required re-stumping, and the internal walls all needed replacing, but the couple enjoyed every moment.
After an initial renovation in 2012, the couple engaged Project 12 Architecture in 2018 to design an extension, adding more living space, another bedroom and a bathroom.
Originally, the couple sought a major overhaul, but after undertaking a career change and opening their own business, they settled on a more modest design. Some compromises had to be made, but there was no budging on the terrazzo en suite, kitchen tiles and solid concrete bench tops.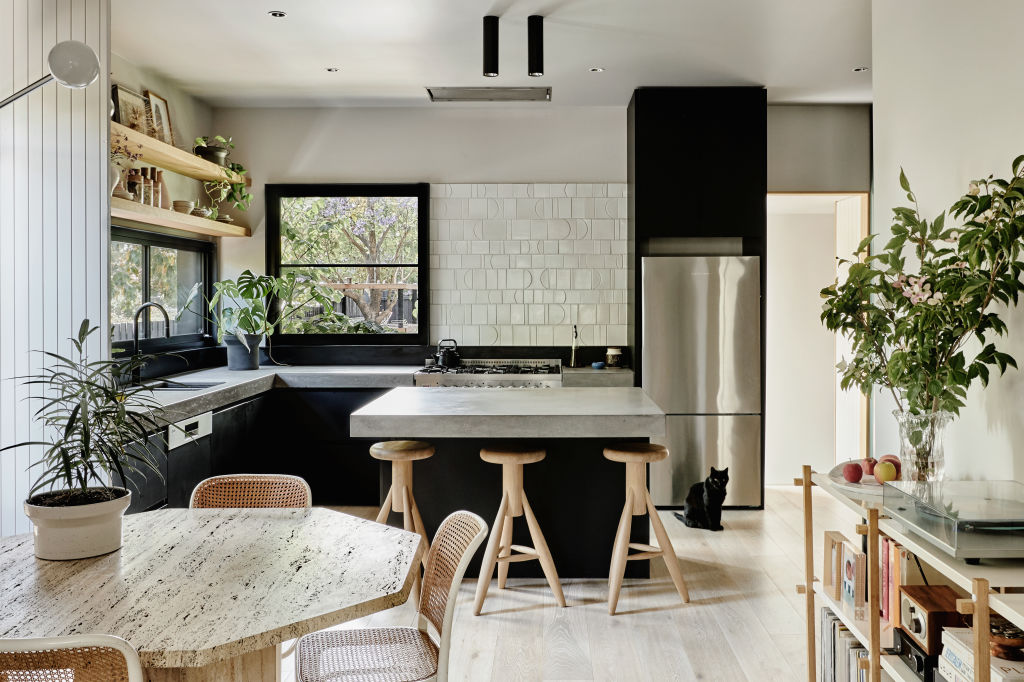 Having completed an interior decoration course in 2018, Egan undertook the design herself.
One of her most inspired ideas was to introduce a varied palette, eliminating all internal white walls in the process.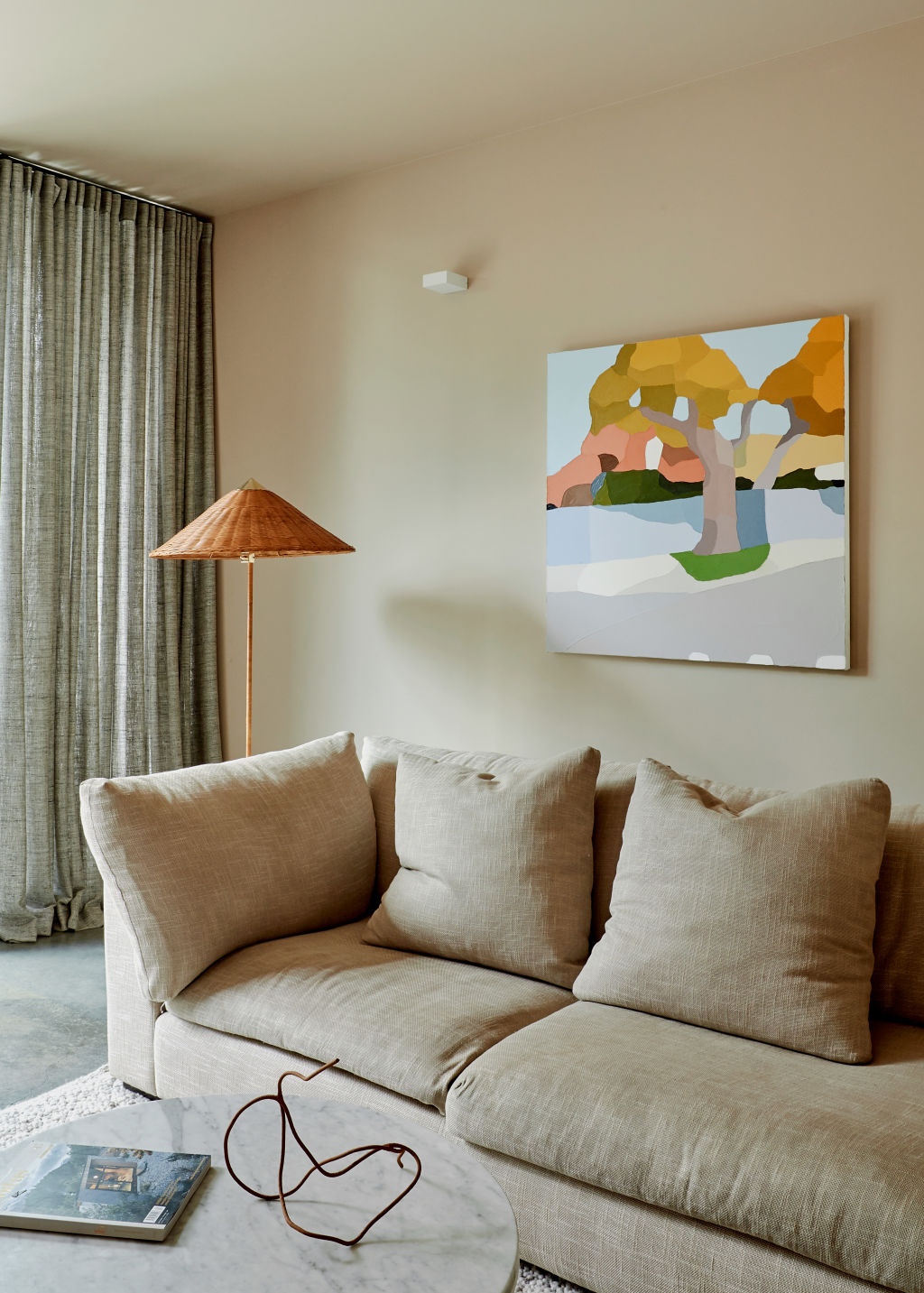 "There are eight paint colours we used throughout the house, some of them deep and bright, and some of them subtle and neutral,' she says.
"Because of the abundance of natural light, we used a muddy grey on the main living spaces in the old house, which pairs beautifully with the smoked oak floors, then we flipped this in the new lounge where the walls are tan and the floors concrete."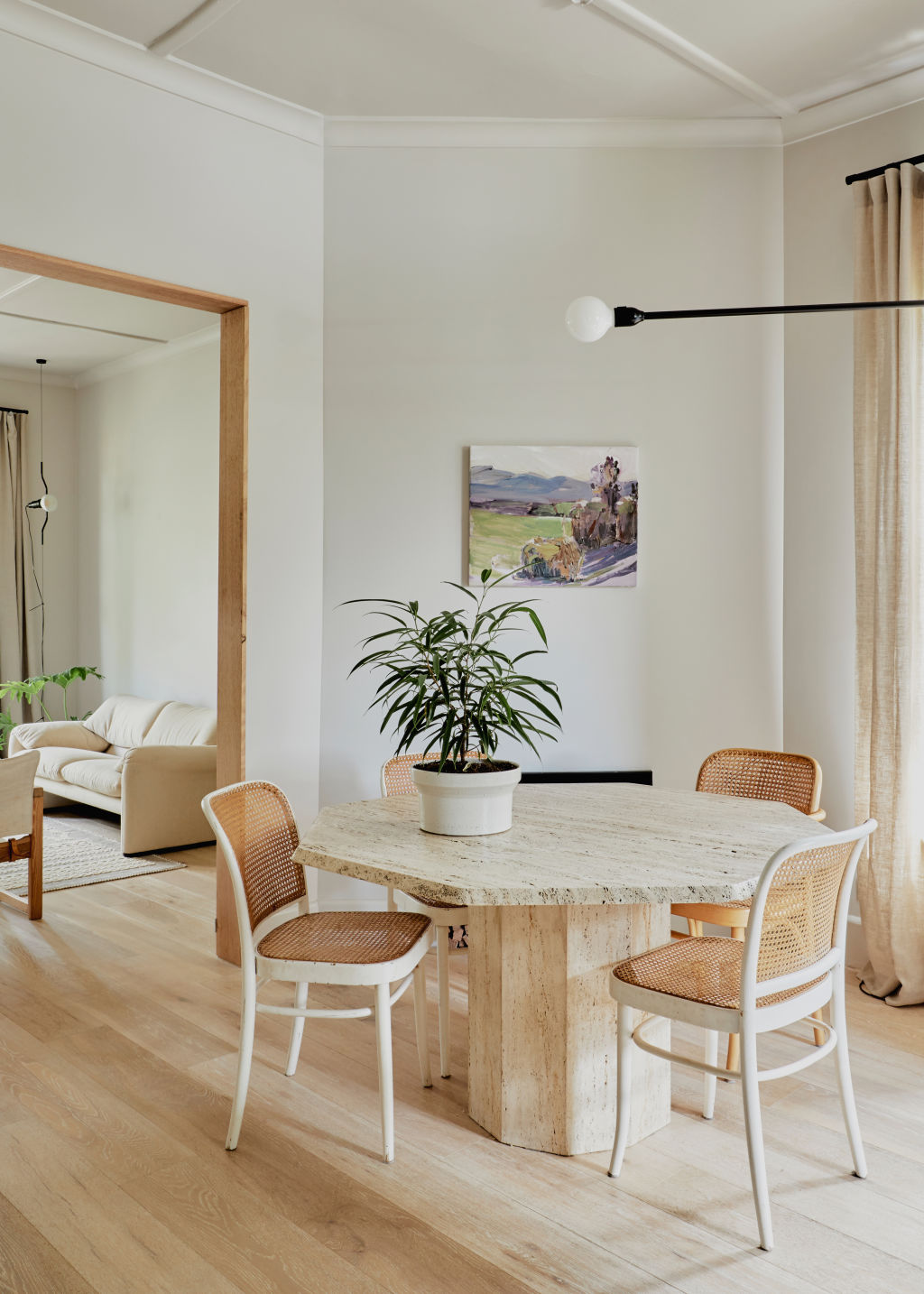 Other colours reflect various natural elements outside the home, such as subtle dirty purples that reference established jacarandas in the front and backyards, and deep greens reflective of the property's lush garden, by local landscape design studio Mud Office.
Egan has sourced second-hand furniture as much as possible to keep costs down and add character and she is in no rush to "finish" the space.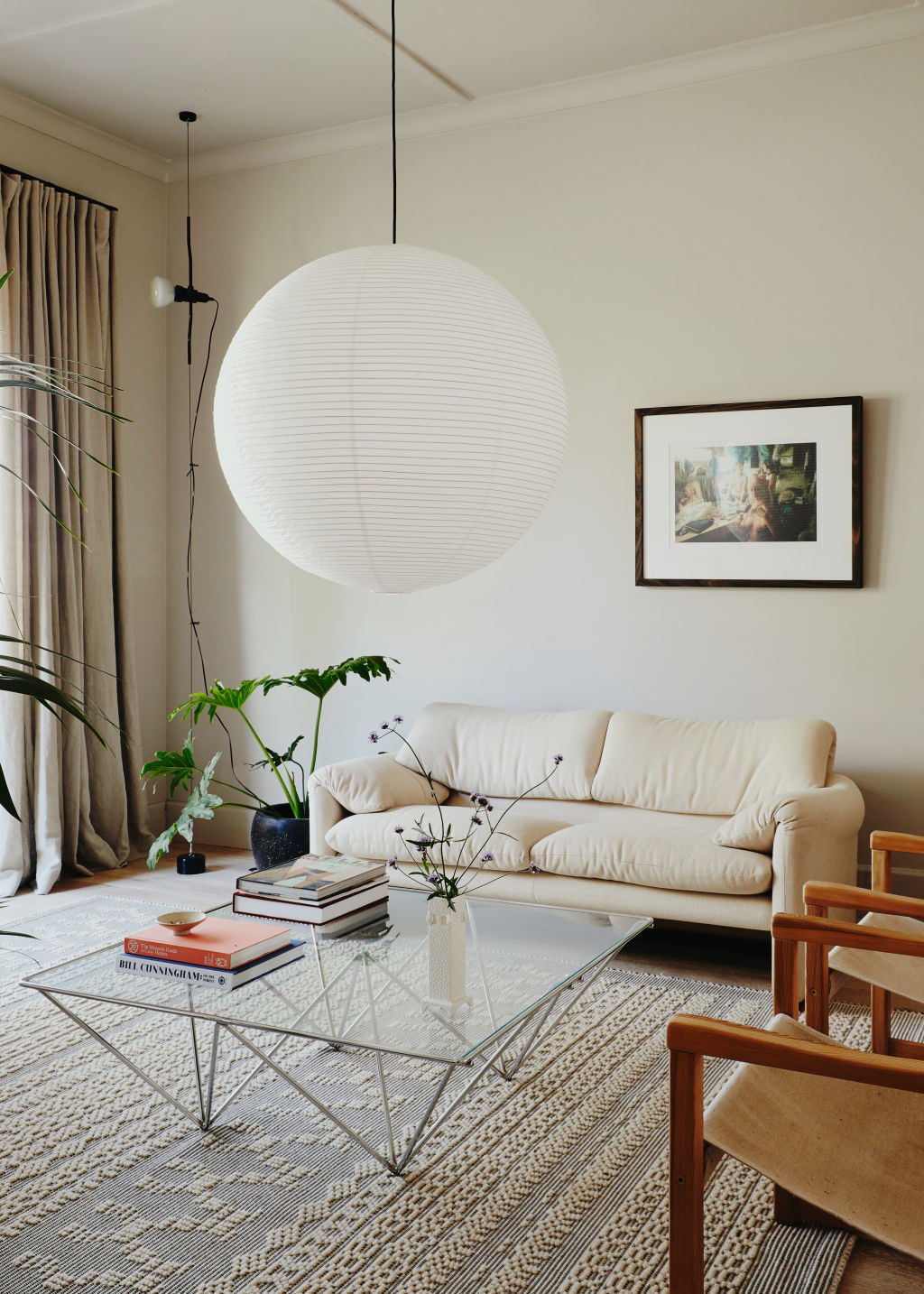 "We're at ease with filling our home over time," Egan says. "I have a decent list of things I'd love to own, but there'll be the right time and place to bring them into the fold."
It's an ongoing process, but Egan hopes thoughtful changes they've made will see the house through another century.
How to choose paint colours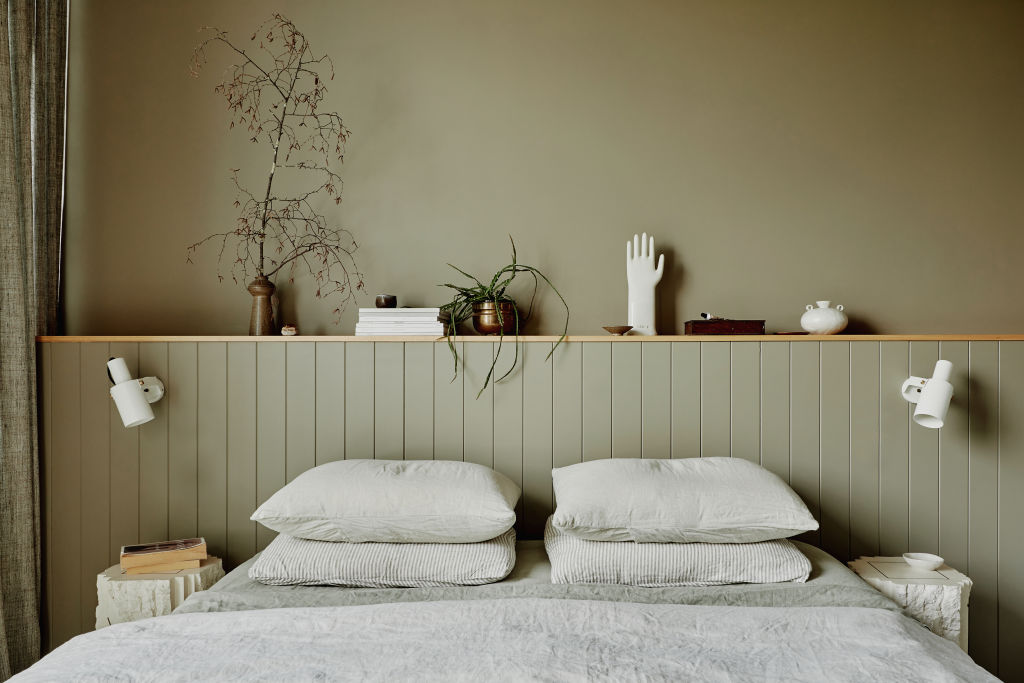 Integrating a new colour scheme into your space can be daunting. However, it's a lot easier than it used to be. Without so much as opening a paint pot, you can order a range of large, pre-painted A4 paint samples online to help choose your ideal colour.
■ Start by ordering A4 sample sheets (also called "brushouts") in a range of colours; this enables you to look at a broad selection of colours on the wall before narrowing it down to one or two. You can order A4 sample sheets online from Dulux and most major paint brands.
■ Consider the existing light conditions when choosing your colour. A blue-based colour tends to work well in north-facing rooms that take in the afternoon sun, and rooms with cooler ambient light will benefit from a warmer pastel palette such as soft yellow and pink-based tones.
■ In a home with period features, a colour on the walls is beautifully anchored by white or off-white skirting boards, cornices and a white ceiling.