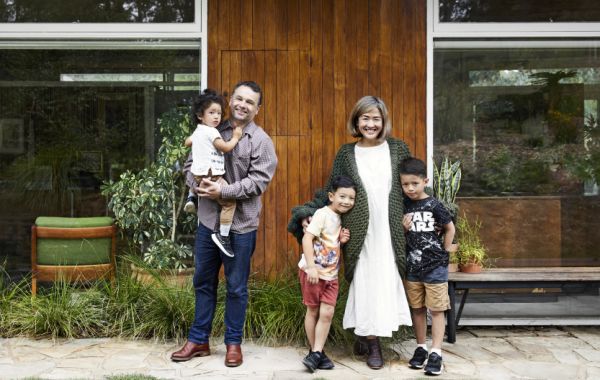 The Design Files: The family of five who made a mid-century house their forever home
Who: The Costen family
What: An intact mid-century home located on the former site of Koornong Experimental School where fashion designer Vy Costen, her husband Andrew, a marine scientist, and their three young children live.
Where: North Warrandyte, Victoria
Five years ago, designer Vy Costen and her husband, marine scientist Andrew Costen, went searching for a family home. They were seeking a property where they could establish roots and become involved in their local community.
After 12 months, they finally came across this North Warrandyte house.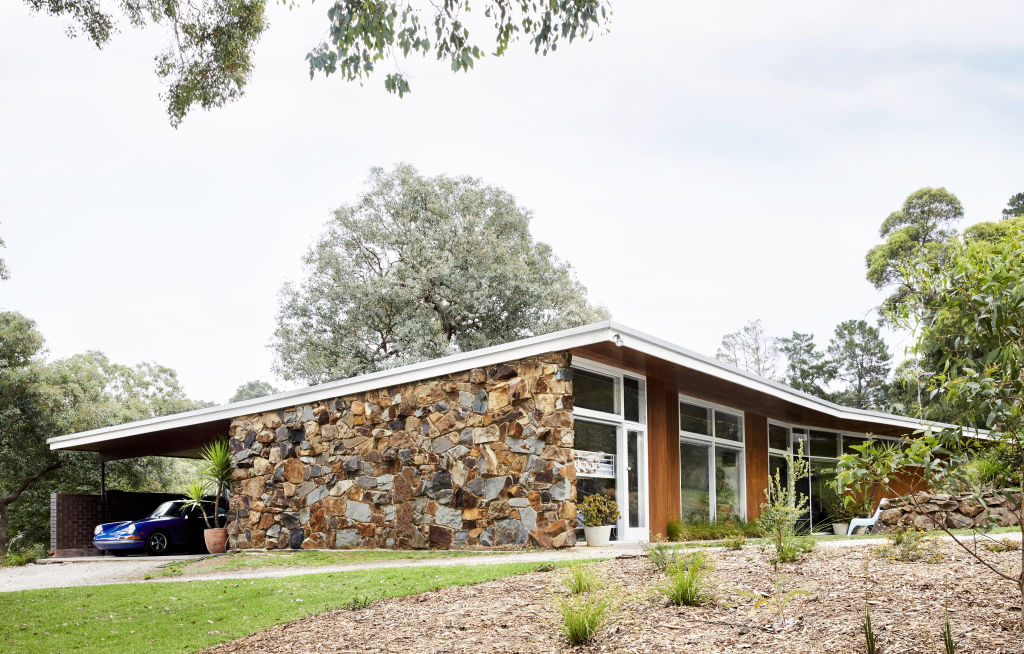 "I could tell there was a lot of work to be done just from the images online, so I gave Andrew every reason not to buy it, but in my heart, I knew it was 'the one'," Vy says. 'This was going to be our forever home."
The house sits on the site of the former Koornong Experimental School that operated here in the 1940s. Following its closure, the property was subdivided into 12 blocks, with Vy and Andrew's house completed by an unknown architect between 1953 and 1955.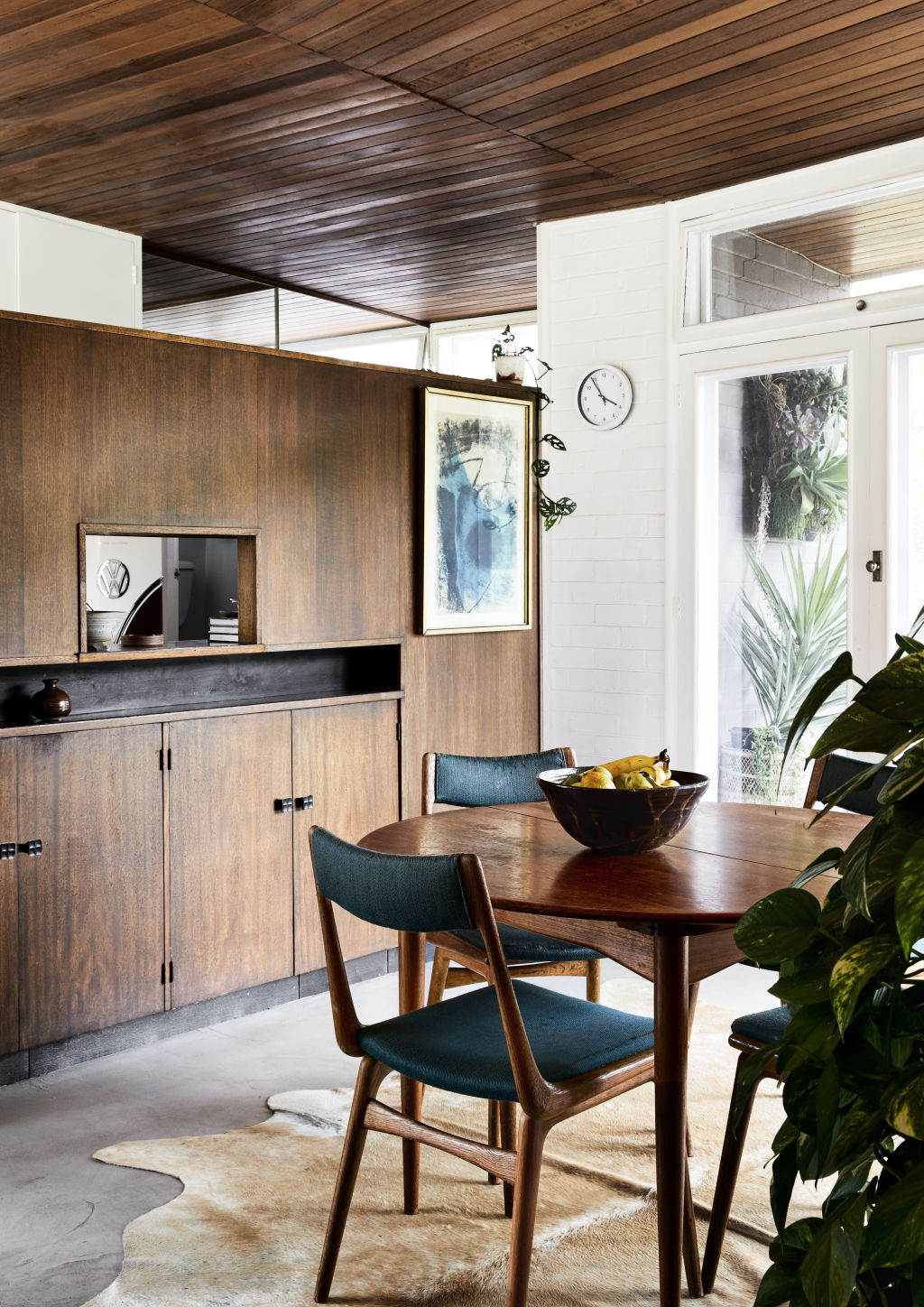 Since moving into the home, the couple have made several cosmetic updates, including polishing the existing concrete slab and establishing a native garden.
The only structural change has been the conversion of one of the bathrooms into a workplace for Vy, designer and owner of the knitwear label Stay Hungry.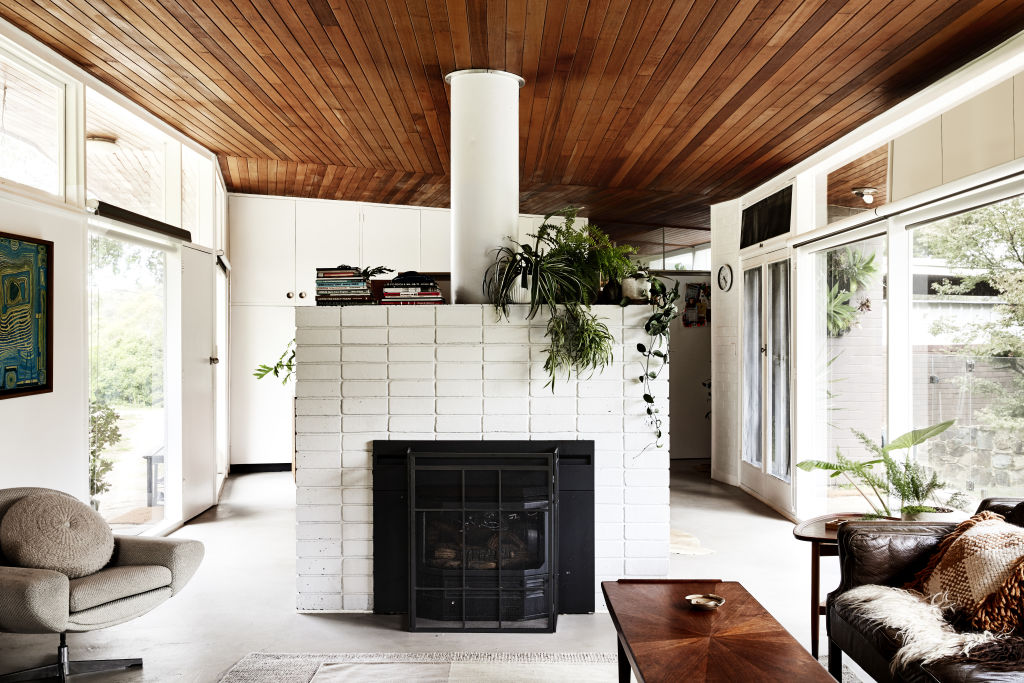 Among the untouched original features that remain are the blackbutt timber ceilings, the kitchen, including its downlight fittings and joinery, and a pool that's been unused for 35 years.
Most of the furnishings are vintage Scandinavian pieces chosen to ground the space.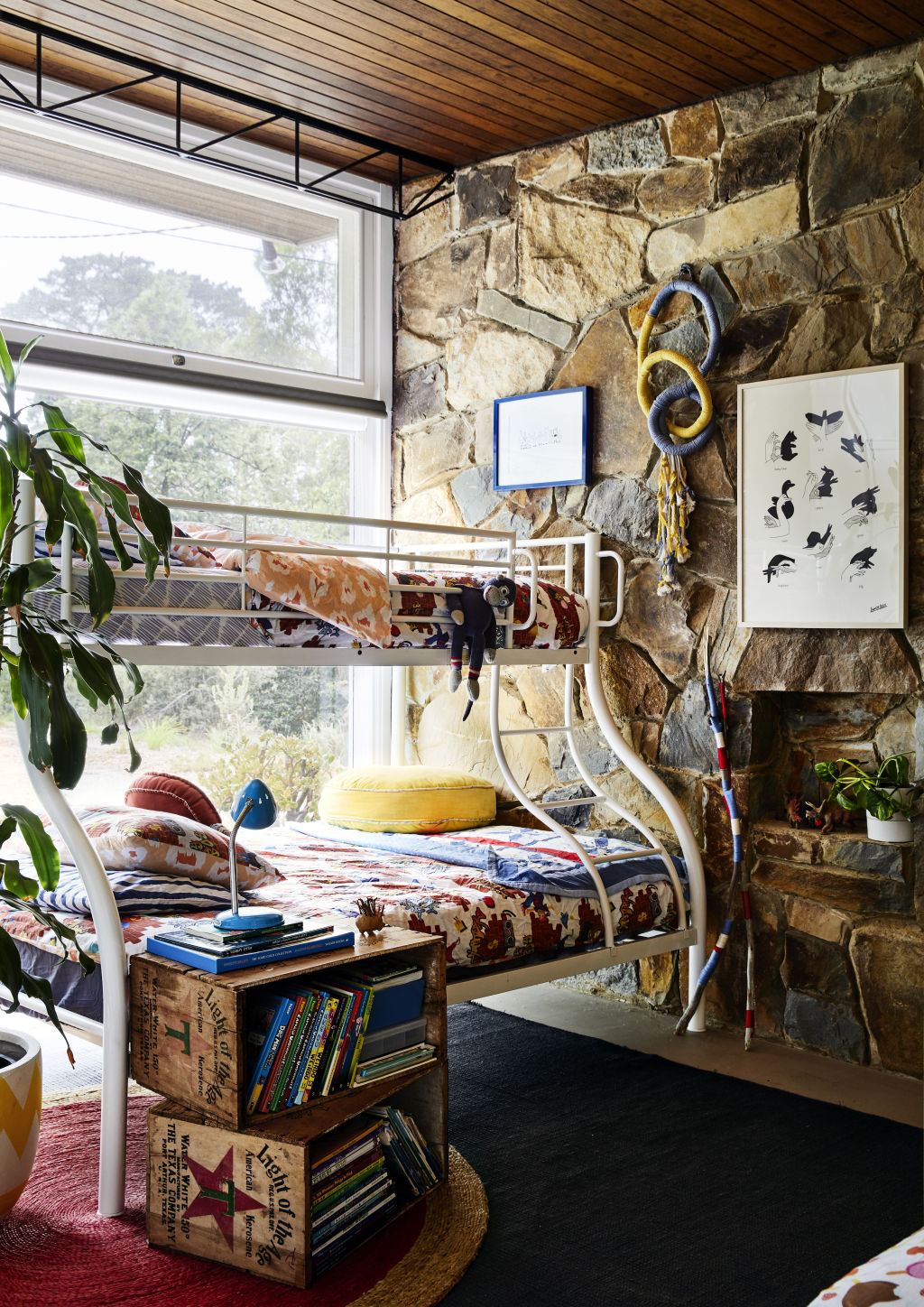 "This is all softened up with lots of greenery, books, art and little handmade treasures we've made or found in vintage bazaars over the years," Vy says. "With three young boys ruling the space, it's all pretty robust and relaxed as a whole."
Vy and Andrew describe the home as a well-designed, little glass pavilion set among the beautiful bush-scape. "It's perfectly positioned and orientated with heaps of room for our boys to play," Vy says. "We love the clean lines, the floating roofline and that unmistakable mid-century vibe. It has a soul."
How to modernise a mid-century home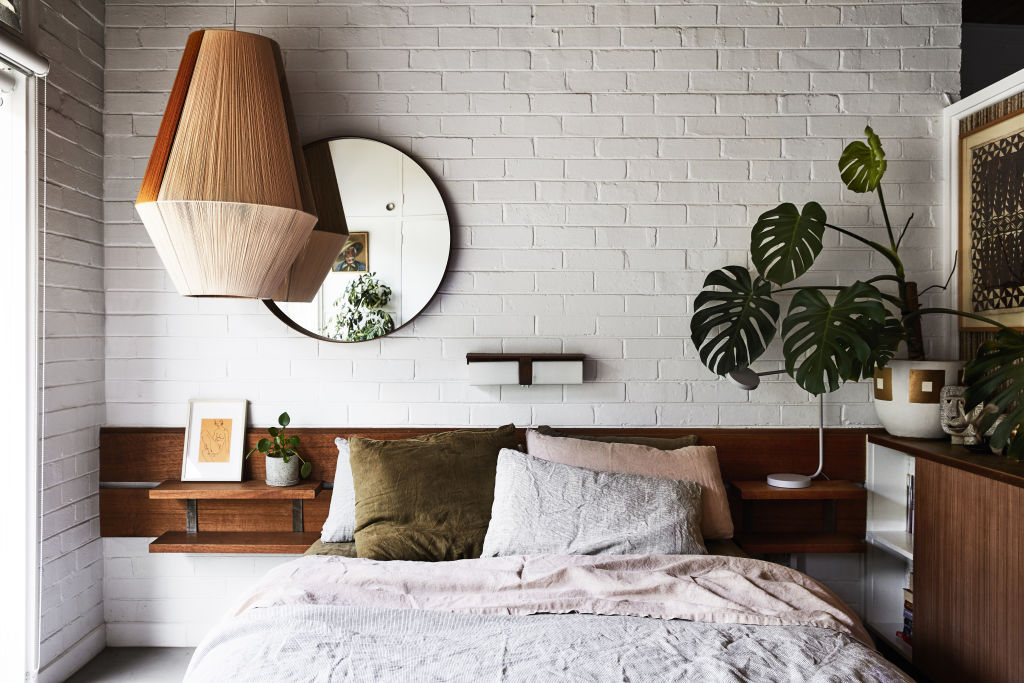 Homes from the 1950s, '60s and even the '70s have never been more coveted. They are favoured for their strong design credentials, robust construction and craftsmanship, generous floor plans, and bucketloads of natural light.
But there's still the challenge of making these homes functional and comfortable for modern family life. There's no denying that many of these homes do require sensitive updating.
Consider the following before embarking on a renovation.
Do your research. Seek information about your home's architect and original design; understanding the home's history will greatly enhance your design.
Take time with the floor plan, and be willing to change your plans, if needed, to retain original features.
Extensions shouldn't seek to replace the existing architecture, nor to replicate it. It's OK for a contemporary addition to feel new, but it should complement and be informed by the original design.
Minimise demolition at all costs. Original features convey the language of mid-century and, once gone, the authentic feeling of the era cannot be replicated.