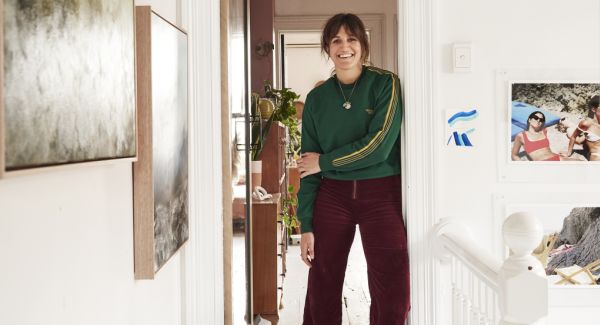 The Design Files: Inside the plant-filled home of Jenna Holmes
Lucy Feagins
Domain columnist
Who: Jenna Holmes (creative director of Plant Mama)
What: A plant-filled home/workspace
Where: Collingwood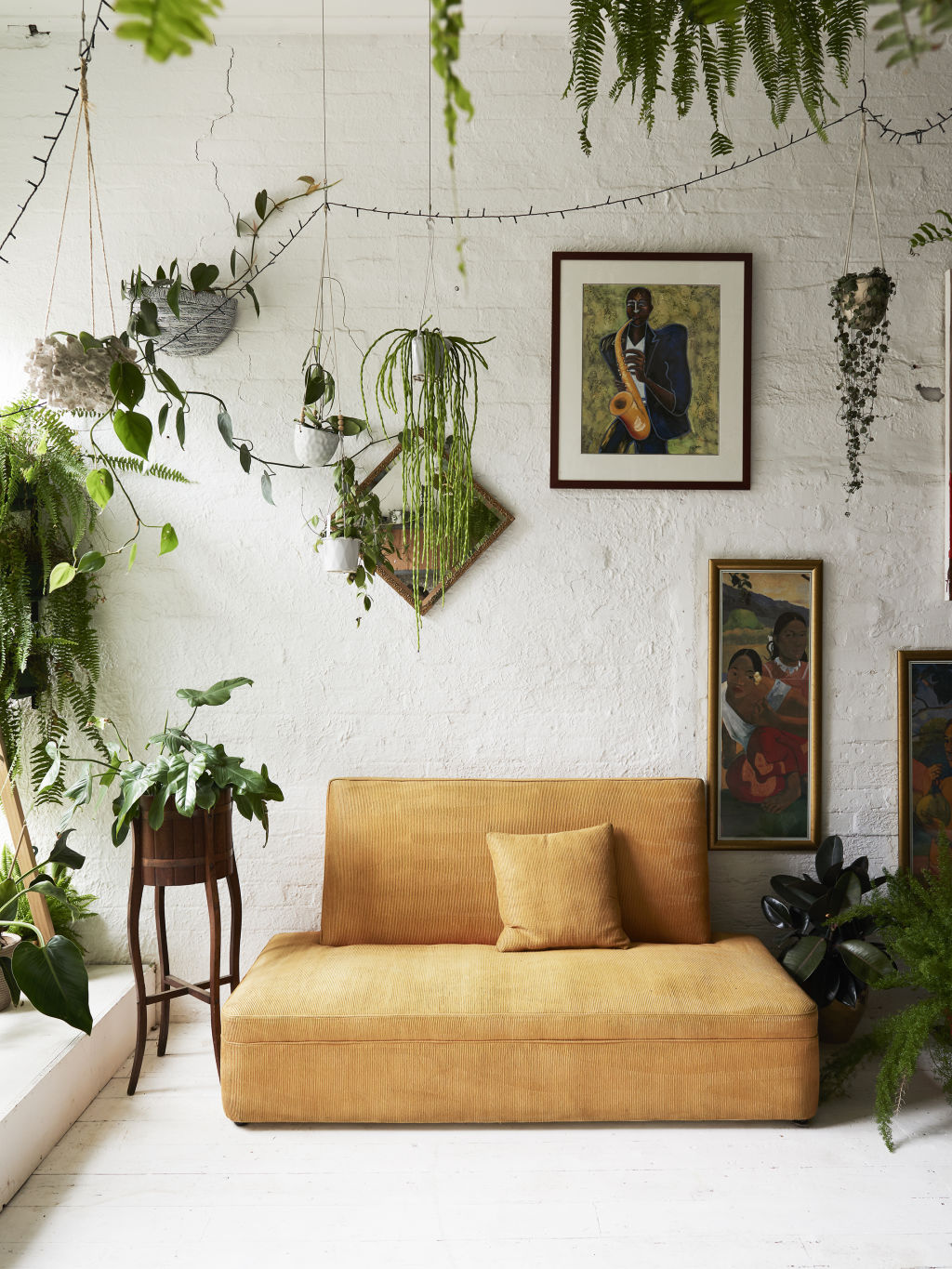 Jenna Holmes, owner and creative director of Plant Mama, moved into her Collingwood home in early 2018.
Once an old shopfront, this is a home that looks nondescript from the street, but inside, her jungle house is an enormous two-storey haven, with soaring ceilings and a resplendent Edwardian staircase.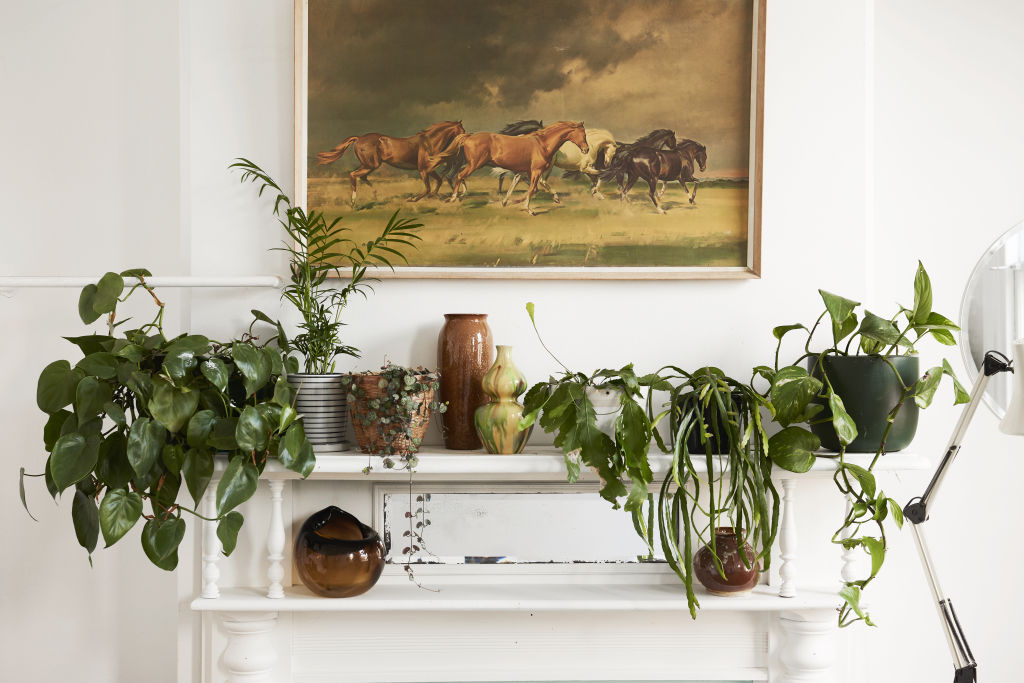 On one of Collingwood's busiest streets, Holmes' rented home is in an area dense with small businesses.
"It's apparently been called 'the Friendship Strip' for years – Nicholson Street, Abbotsford to Smith Street, Collingwood," she says. "We all support and know what's going on with each other, everyone goes to the same cafe every morning."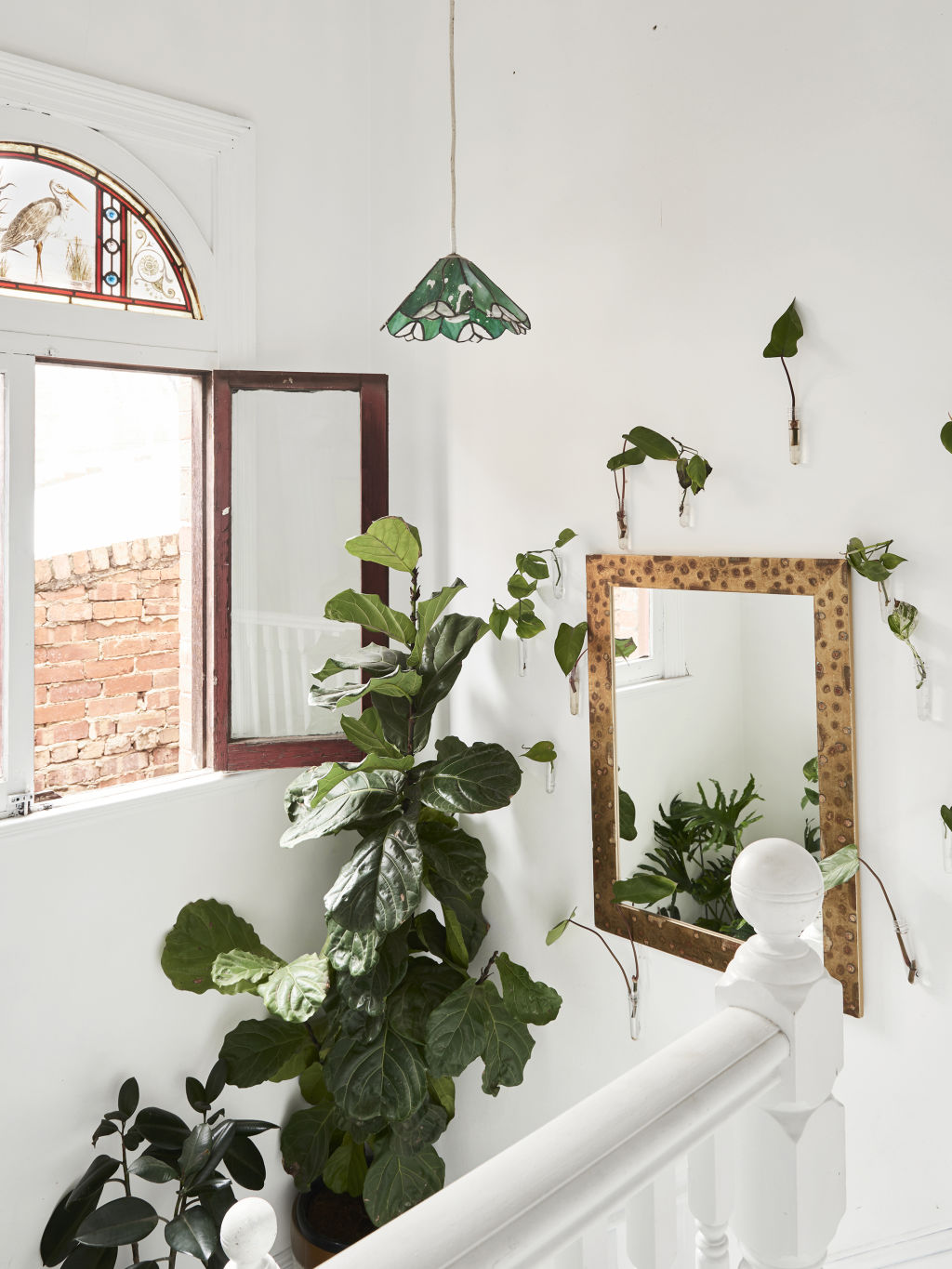 Holmes initially moved in with her friends, who joined forces to transform the space. But when Holmes' business, Plant Mama, started to quickly expand, she took on the whole space herself.
While some would have baulked at the task of overhauling a grand old building like this, her can-do attitude and aptitude for paintbrushes and power tools made her the perfect woman for the job.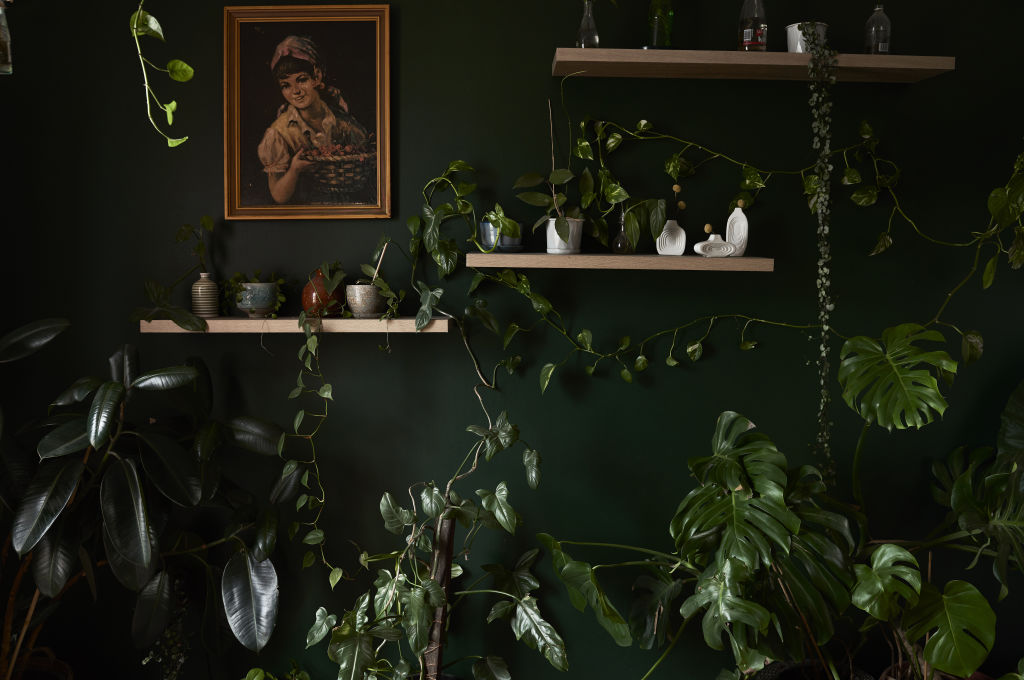 Given this property is a commercial space, Holmes has been able to make more substantial changes than a regular residential rental. "This is the first place where I have been able to paint the walls, and when I realised I was able to, I went completely nuts."
Her first task was repainting – bright white fills the shopfront, a dusty mid blue creates a tranquil sitting room, while deep green lends a moodier vibe to the bedroom.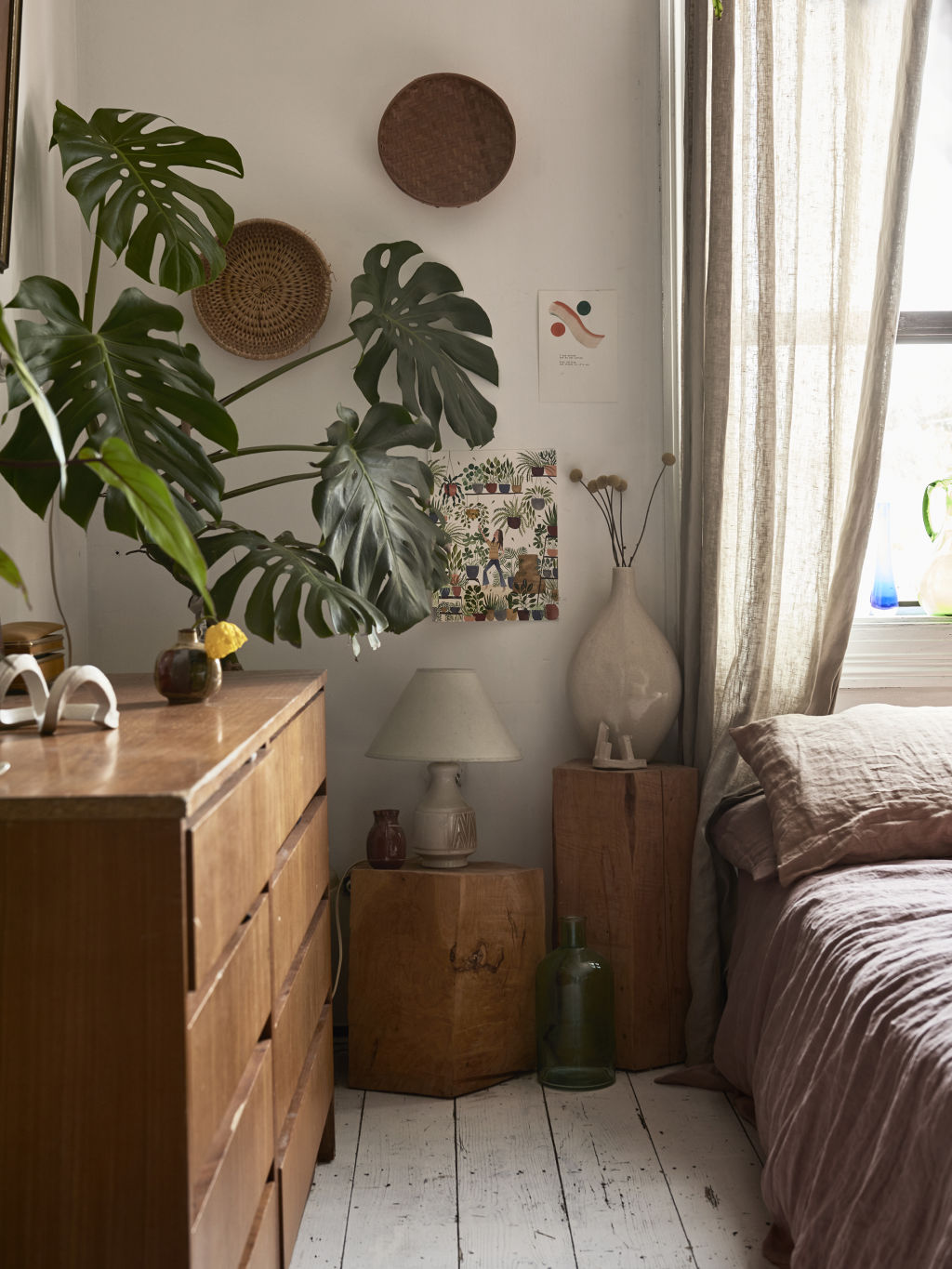 This bold palette acts as a dramatic backdrop for the many plant vignettes in the house.
Holmes is able to close off the residential space and rent out the shopfront area downstairs for photo shoots and events, which helps offset the cost of living in a coveted spot.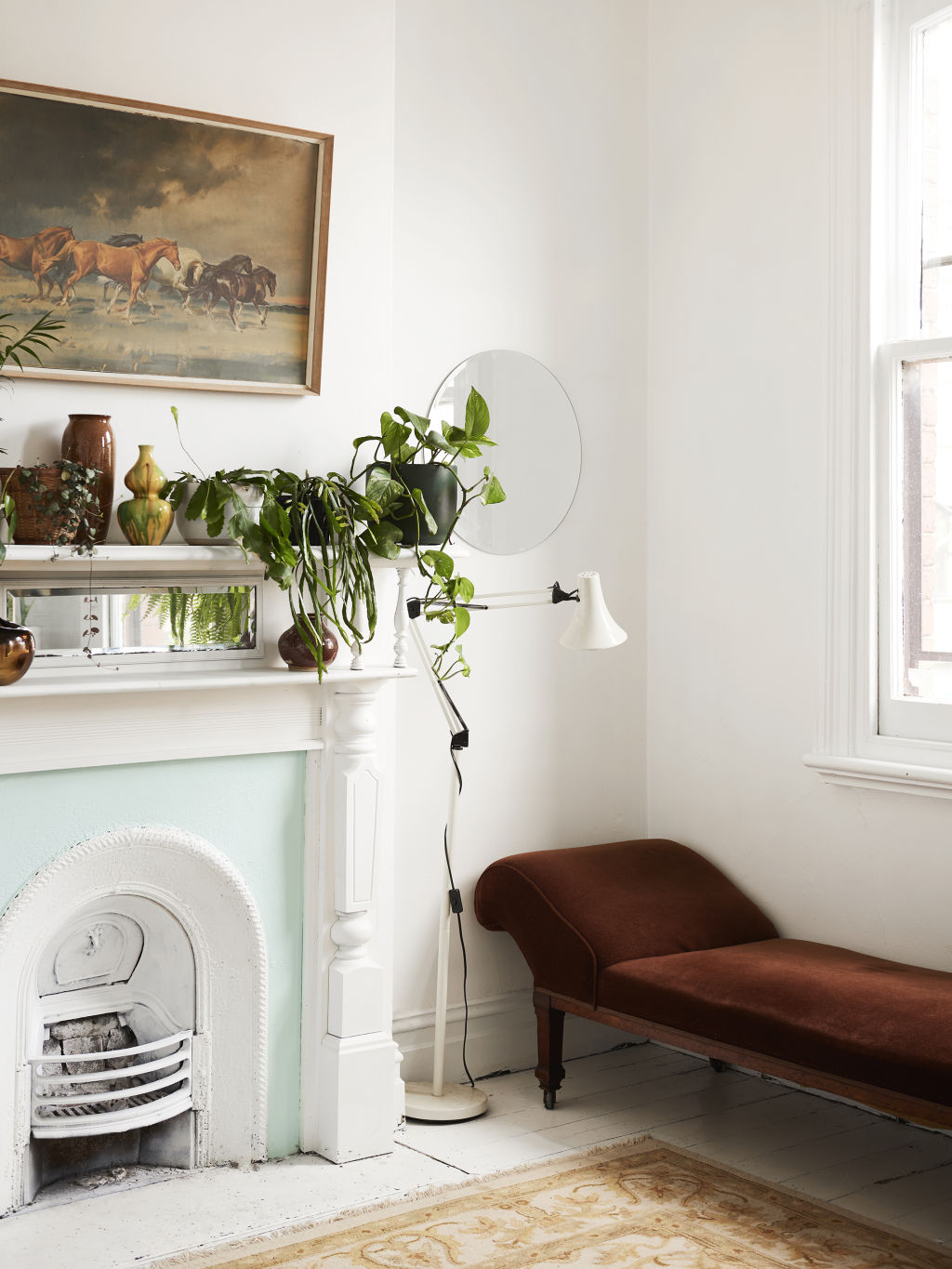 Holmes describes her home's aesthetic as "chaotic '70s European/Italian".
The space is filled with beautiful secondhand pieces, and she emphasises that the thrill of the hunt is half the joy. With its high ceilings, the space is bright and light, and provides a perfect setting for ceramics, paintings and other creations by talented friends.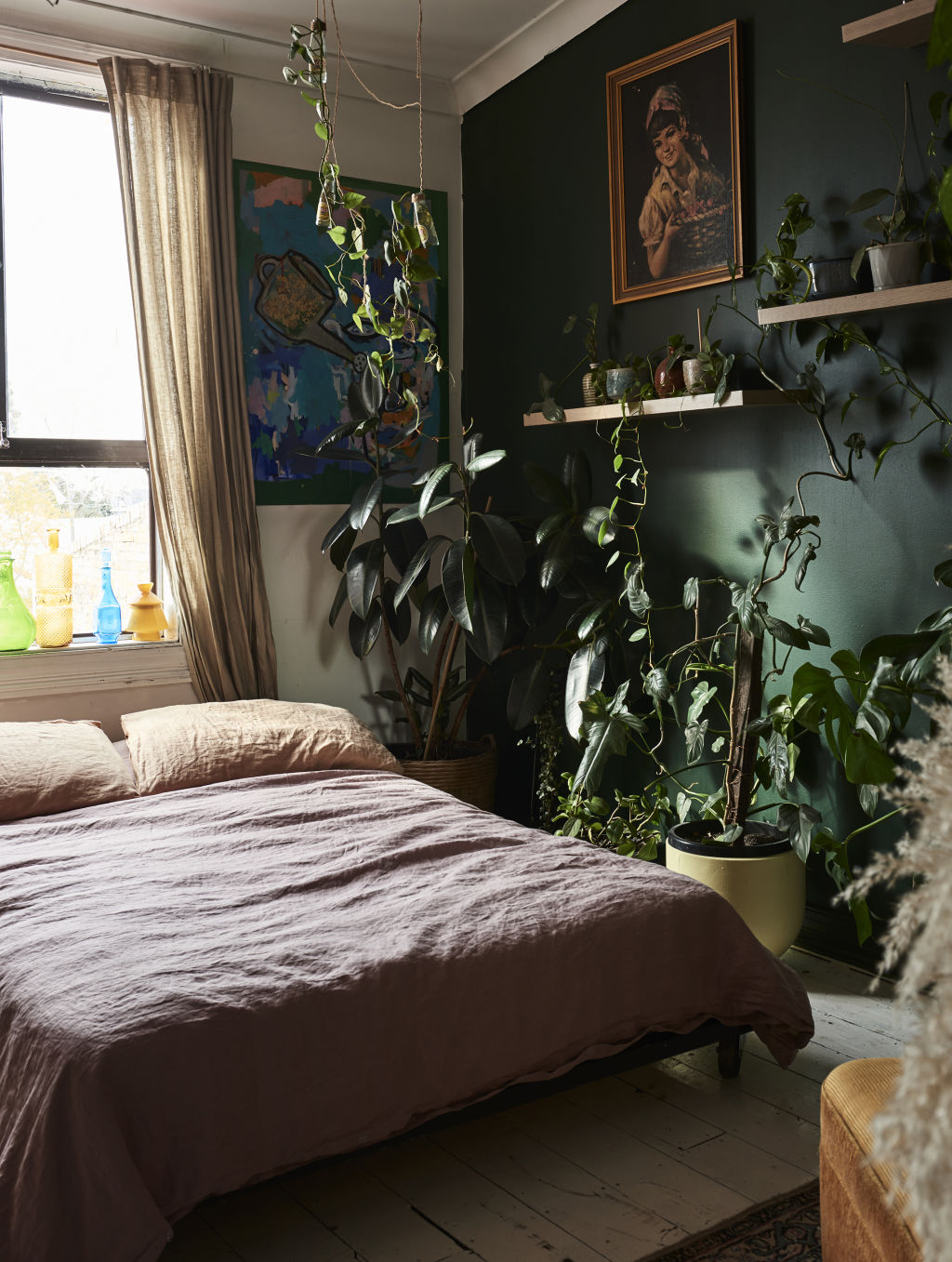 How to style with plants
If you haven't noticed, indoor plants are trending. Follow these tips to enliven your home with plant life.
Shop for plants via a dedicated plant seller. This will ensure you choose the right plants that will thrive in your space. Try the Plant Society for expert advice and a great range (theplantsociety.com.au).
Plants with trailing foliage look great on high shelves, but don't forget you will need to water at least twice a week.
Protect floors by ensuring water can't escape. Consider a stylish self-watering pot (we like the ones from Mr Kitly) or place potted plants inside larger, decorative pots with no holes in the bottom.