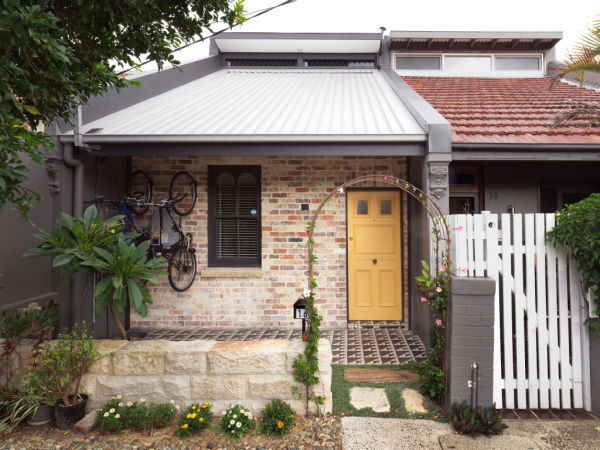 The improbably narrow Sydney house where every bedroom 'has the potential to add $100,000'
As an innovation manager for a Sydney property developer with, as she frames it, "a side hustle" as a co-partner in a low-key architectural practice, Lucy Shannon knew all about the do's and don'ts of residential property flipping.
In reinstating and extending an improbably narrow and almost disintegrated eastern suburbs brick cottage, she knew that every bedroom "has the potential to add $100,000 in value".
So she planned for three – on a site only 4.3 metres wide!
The Urban Rhetoric architect believed the 115-square-metre sloping block that could have rear, top-storey city views "had so much potential". That's why in 2014 she outbid a builder at auction.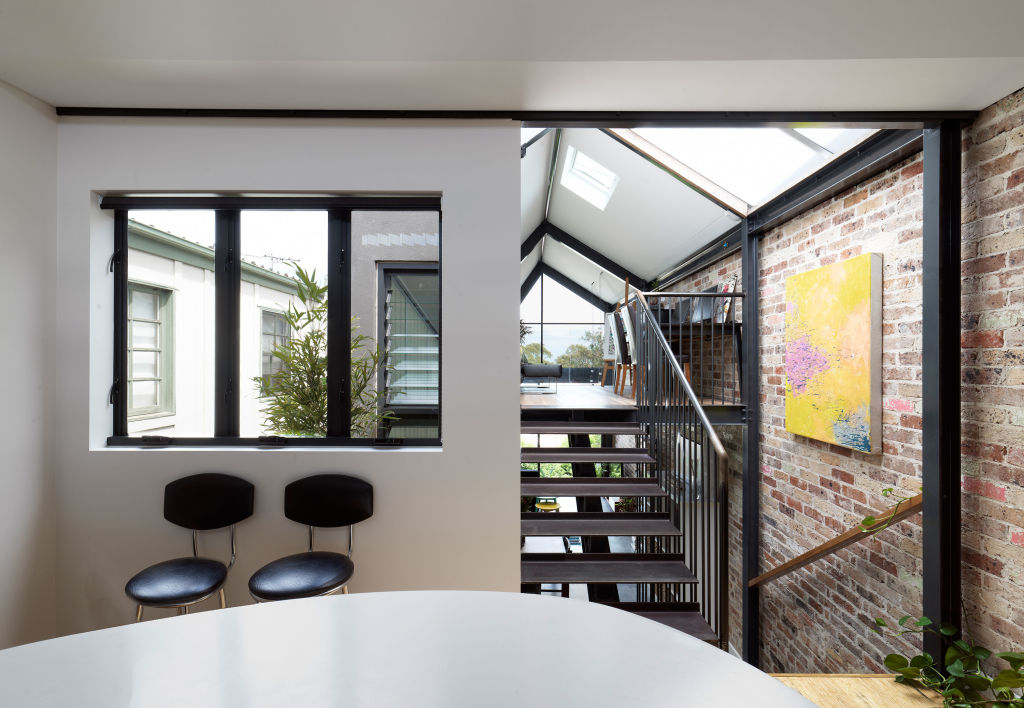 Her first idea was conventional: to keep the front portion and knock down the back.
But the council said the place was too dangerous to keep in any shape and her first builder agreed, advising that it all had to come down. Time ticked away but Shannon used it to recalibrate the design scheme over and again.
"I spent hours looking at the plan in every possible way," she said. "I eventually landed on five [split] levels, and the most efficient use of space was to have the staircase in the middle."
This solution was, however, a big don't. "It was a complex build, full of angles and it would cost double what we were expecting. But I was young. And I hadn't [previously] worked on projects where cost was such a major issue."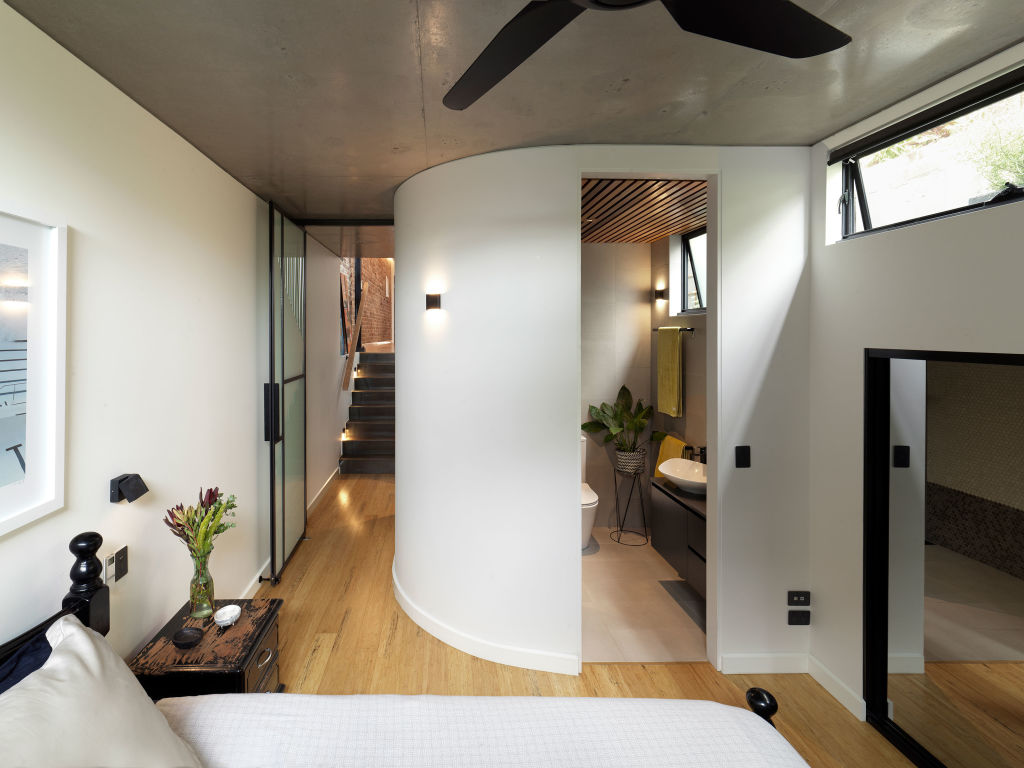 Time, beginning to be measured in years and involving a change of builder, ticked away. At the 18-month stage with the place half-built, Shannon took over as project manager "running all the trades" and, with her life partner, "doing as much work as we could".
And just as a by-the-way, she added one more challenge to the project.
"People thought we were crazy to get married in the midst of building a house and working full-time," she says. "However, by comparison, the wedding was less difficult to plan and kept us upbeat during the rollercoaster of construction."
With the steel frame up, the house seeking to create rear living and at the very top an open mezzanine study that shared the apexed and glazed westerly outlook, the home was at least there in skeletal form with 2.5 bathrooms and a kitchen with a bonus laundry and storage room tucked behind a cupboard door,
Within a few short months of taking over, they had it finished.
"We really smashed it," Shannon says. "I got good trades and we were working to a program so it all moved very quickly."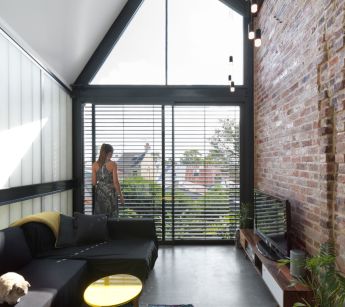 But as the diminutive Doll's House evolved, using brick recycled from the demolition for the side and "traditional-looking" front walls, and leaving the tall scar of the old chimney as a living area feature, Shannon did something else she wasn't supposed to.
She fell in love with the building of "interlocking spaces" and of so much design novelty, so she let go of the idea of flipping it.
Today, even though she, her husband and 17-month-old baby are poised to move overseas for his work, they've decided the house is a keeper and are just about to put it up for rent.
"Once you've lived in an architect-designed house, where everything is so functional and beautiful, where there is so much storage and where everything is integrated, then you grow attached to it," she says.
"It's not too big for cleaning and prevents us buying too many possessions."
Big is not a word pertaining to the Doll's House. But dextrous enterprise certainly is – the custom-designed Corian kitchen bench that had to be lifted in before any walls went up is a conversation of curvature. So is the wall of the en suite pod that fits into the snug main suite.
"I used curves that slice off corners because it's an efficient way to create smooth, continuous movement through the house. It was also the only way I could get an en suite into the master bedroom."
Shannon used mirrors as space extenders. For the living room side wall to the south, she imported insulated translucent (10 per cent) panels "that meant we could get natural light in without looking at the neighbours".
The key move, however, is the centralised stairwell that allows ease of human, light and air circulation throughout a house that starts out super slim on the front street and tapers to an even narrower 3.3 metres at the rear.
Even with a baby, Shannon says limited scale and lots of stairs are no issue. "It's a happy house. A light house. It's a quirky, playful response to a tiny site."