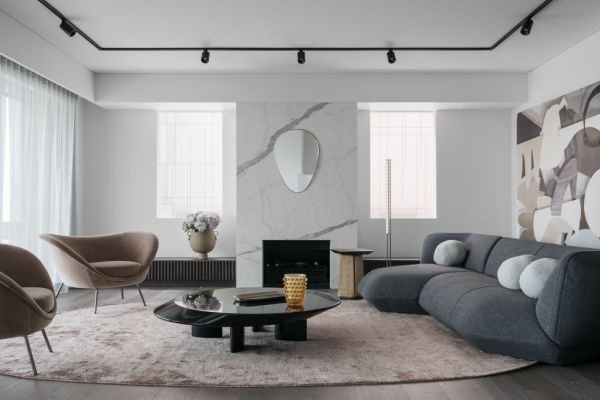 The transformation of Vaucluse Residence from 'very dated' to elegant family home
Perched atop a hill and immersed in parklands in Sydney's Dover Heights, Vaucluse Residence's warm glowing interior is designed for family, luxury, and as a backdrop to its stunning outlook.
The home's uninterrupted harbour views define it, while its subtle elegant European-infused interior underlines the beauty of its surrounding landscape.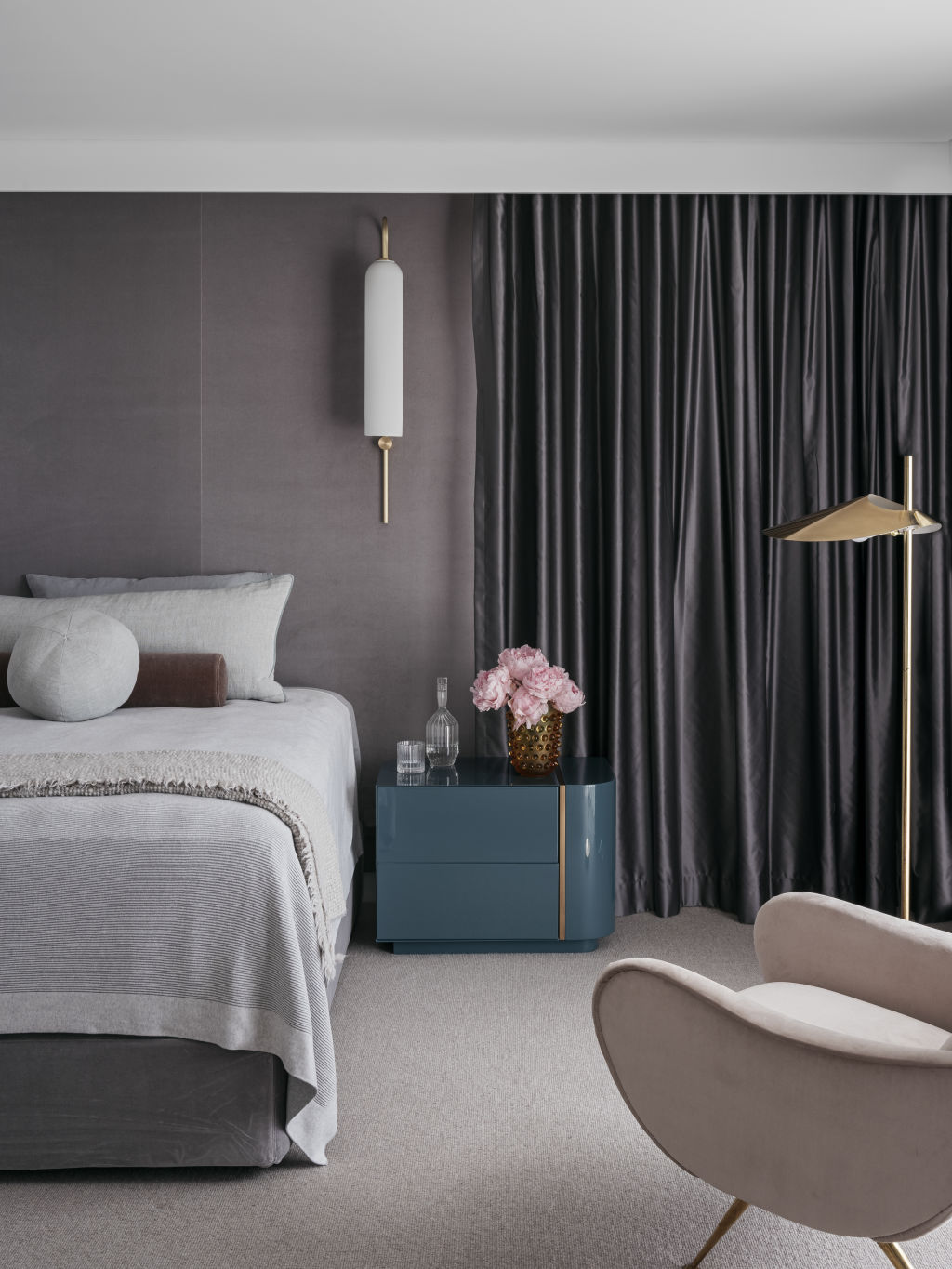 "The family loved the location but the 10-year-old house was very dated," says interior designer Nina Maya. "While it had good bones, the decor wasn't to the family's taste."
Maya's solution was to start again from scratch. Inside, the ceilings, walls, joinery, flooring, and windows were removed and replaced to let in the light, pull the harbour inside, and connect indoors and out.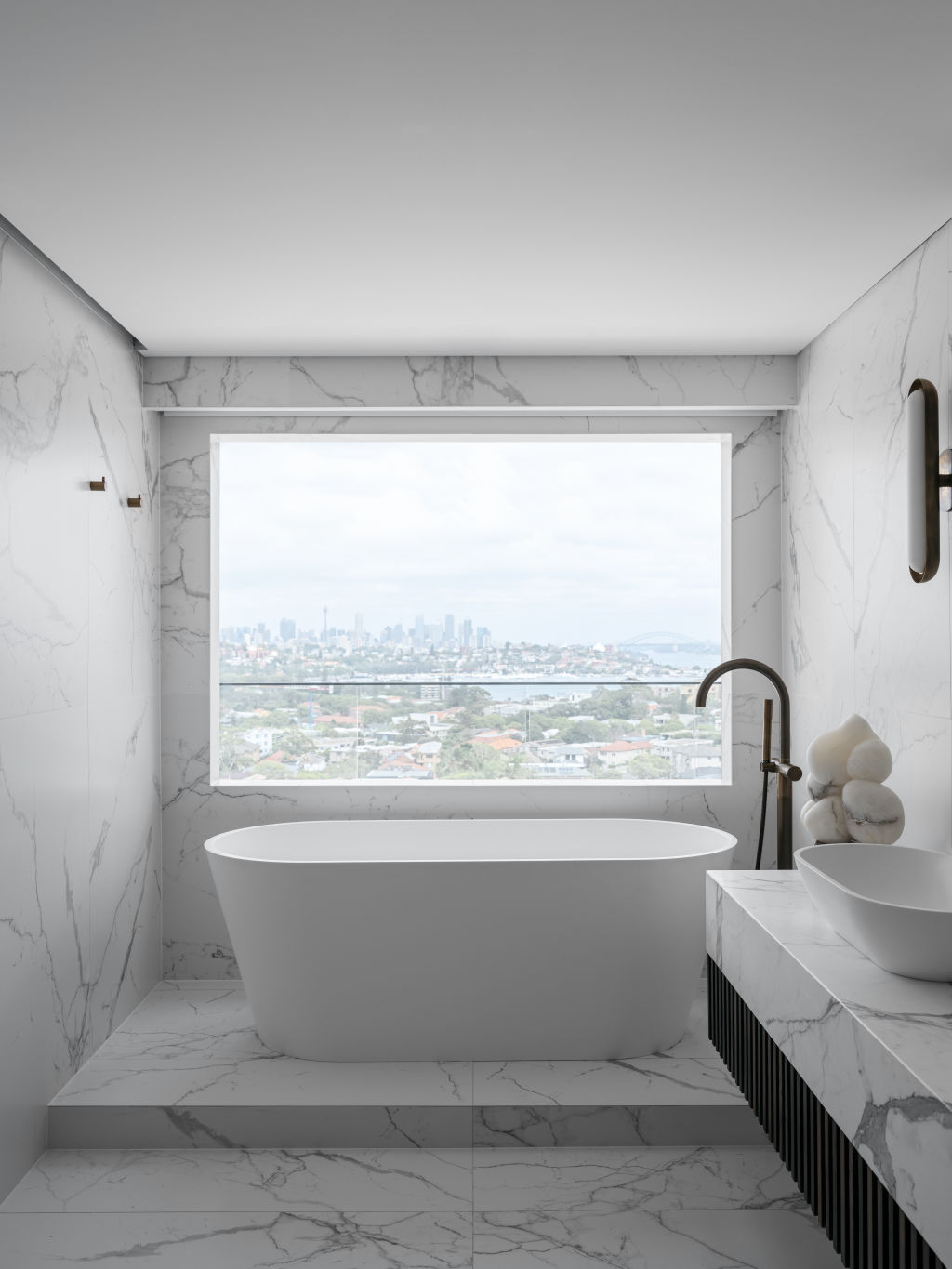 "One challenge was the home's close proximity to the neighbour's property," she says. "We wanted to use glazing to allow natural light in, but didn't want a view of the house next door. The solution was bespoke windows crafted using textured and fluted glass with brass inserts. They became a beautiful design feature but also concealed the view while allowing natural light."
While enhancing the view was key, creating a functional, comfortable and calm family home was top priority.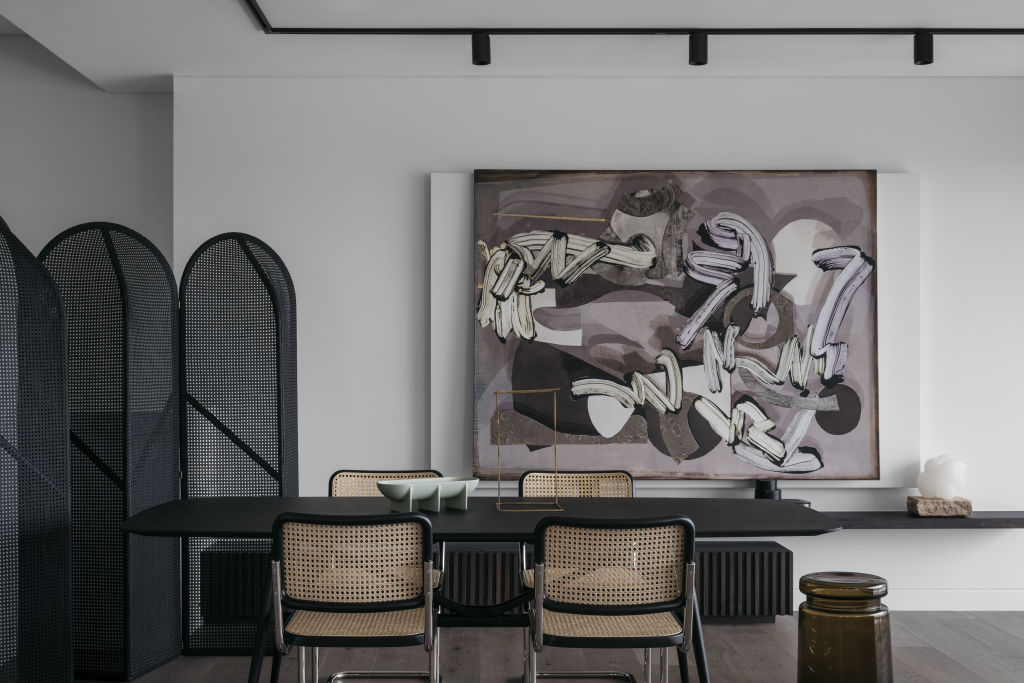 Vast, generously proportioned and sweeping over several floors, today Vaucluse Residence embraces five bedrooms and bathrooms, opulent formal and casual living zones, an oversized kitchen, a custom-designed home office, and nanny quarters.
Maya says the family's love of travel and their European background influenced its aesthetic.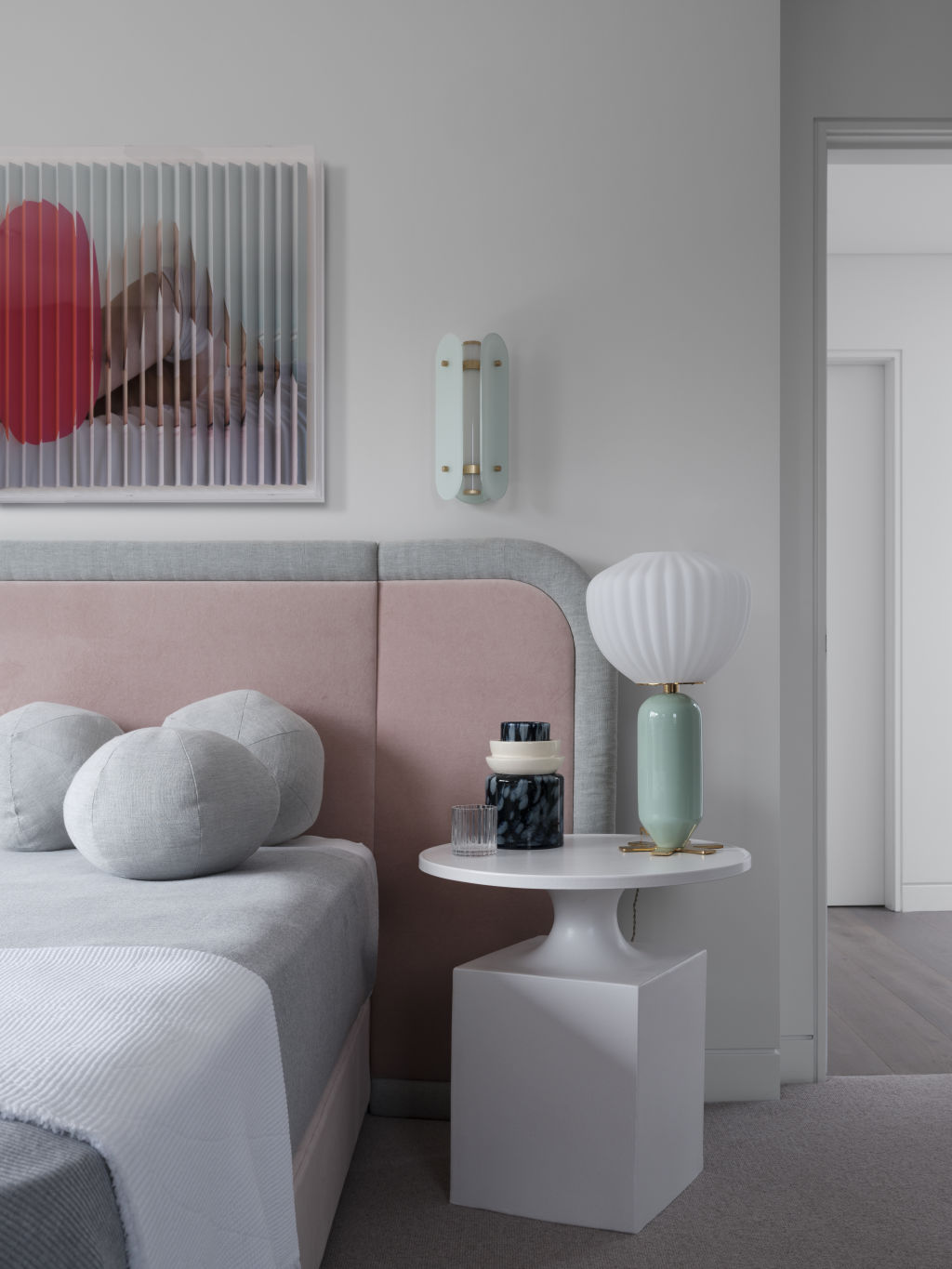 The understated and elegant interior is imbued with beautiful decor, objects, furnishings and finishes in subtle shapes and barely-there hues. From the custom-designed windows and joinery and blush velvet main bedroom walls, to the bespoke smoked-glass stairwell window and marble-clad main bathroom, the home projects calm and serenity.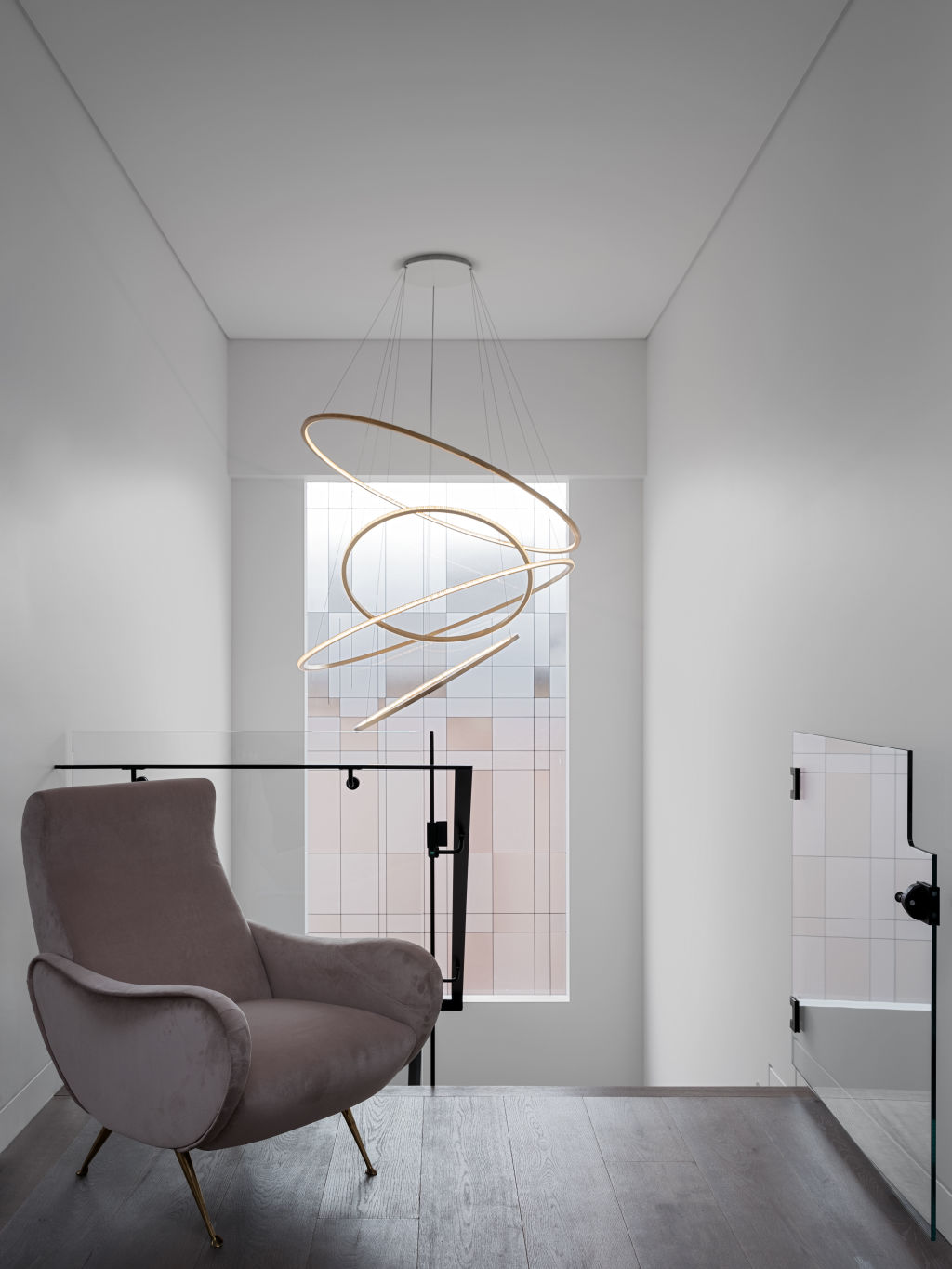 "I wanted to infuse the family's worldly style into the interior and soft furnishings," Maya says. "We sourced special pieces and one-off rare vintage finds from all over the world, including the beautiful chandelier suspended in the staircase. It is undoubtedly the showpiece of the home."
Maya says the home is brimming with warmth and functionality that caters perfectly for a young family: "They are very happy living there, which is most important."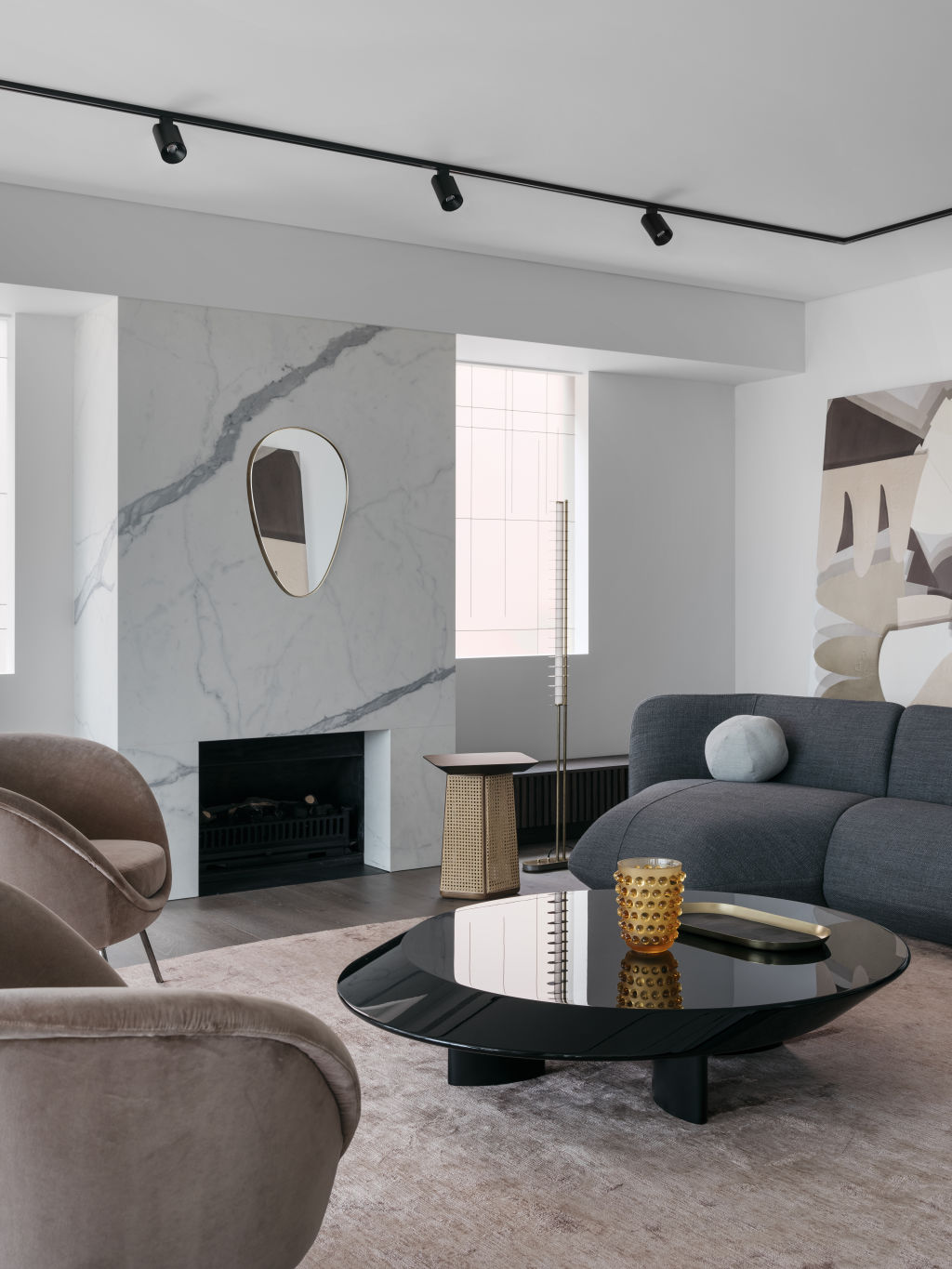 Style notes
Gaudi table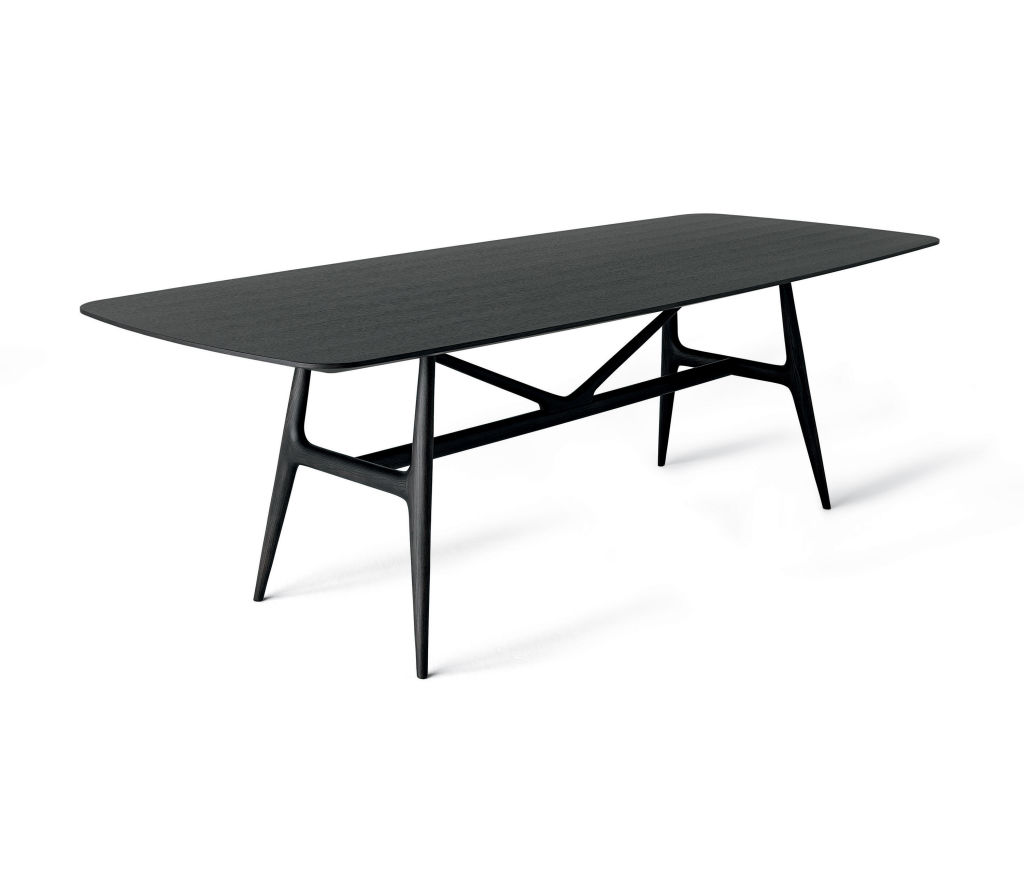 The Gaudi table from Misura featured in the dining room is influenced by Spanish and Scandinavian design principles.
Colony screen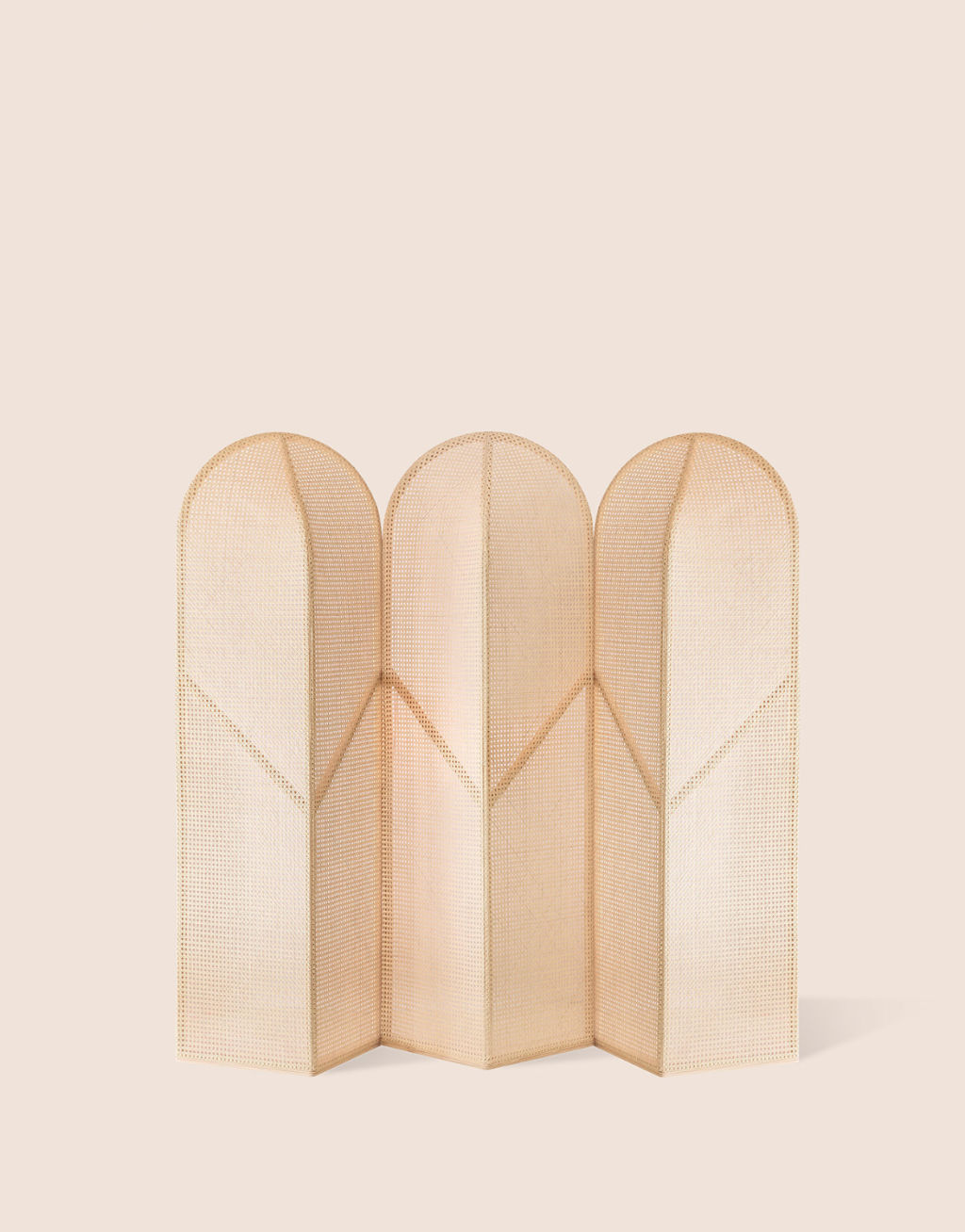 The Colony screen by Miniforms is made from ashwood and Vienna straw and comes in natural or black finishes. Discover the range at Design Nation.
Wall sconce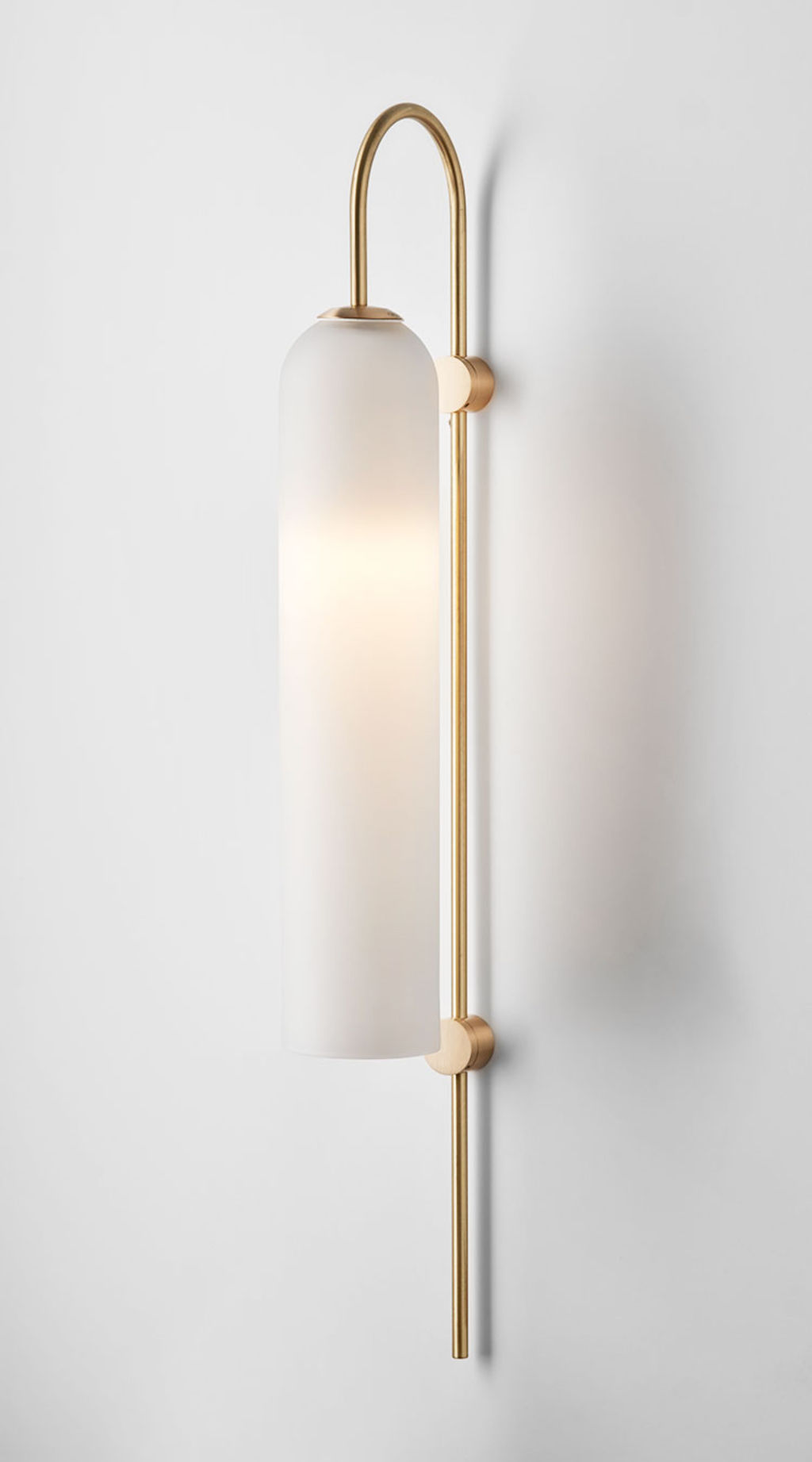 The Float wall sconce from Articolo adds a moody glow to the main bedroom.