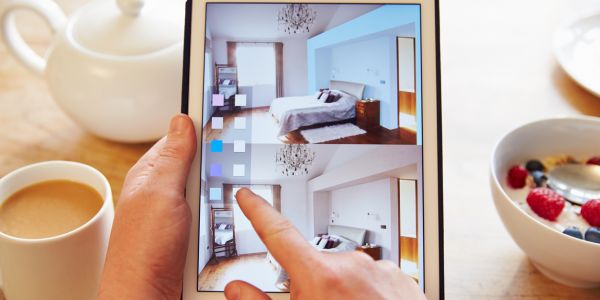 The top 8 apps for your home and garden
Home and garden apps are the hidden gold of our digital age. As appealing as it might be to outsource all home and garden tasks to a seasoned professional, for many of us this is neither affordable nor does it allow a sense of ownership over our domain.
Not only are there a wealth of choices when it comes to interior design, landscape planning and growing every type of plant imaginable, there are also apps for sustainable living, floor plan design and avoiding overdue bills. Here is a round-up of some of the best home and gardening apps.
(Free trial, $4.99)
Designed for big, small, expansive or native gardens, this app is for those with and without the proverbial green thumb. The highly visual design overview appeals to those who like to visualise how their garden will look. More than that though, there is in-depth guidance on weather conditions and their effect on your garden, sunlight and water requirements, and programmable reminders for garden maintenance.
"In Australia, we have developed a separate system in conjunction with one of the leading experts in Australian planting regions, which uses your postal code to recommend when you can grow each of the 250 plants we cover," says Jeremy Dore of GrowVeg.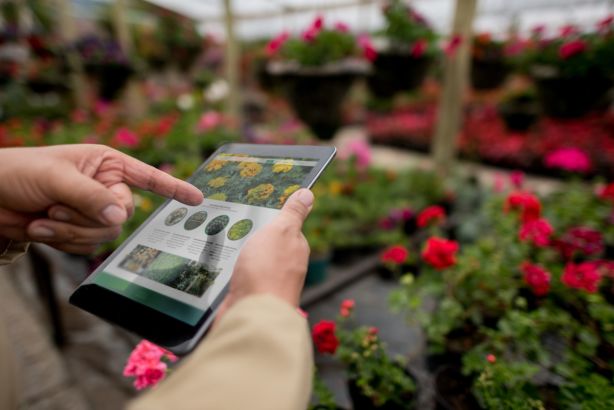 (Free)
Homestyler enables the amateur interior designer to road test furniture and decor before committing to a purchase. Just take a photo of the room then trial run wallpaper, paint colours and furniture from actual brands. There's a community of over 100,000 users who communicate via a forum to pose questions and respond. For those who are content to spend hours scrolling through interior images, you can peek at other users' designs, commenting and liking accordingly.
(Free)
Can you combine plastics and paper? Do you need to rinse the milk carton before you put it in recycling? These questions and more are answered by this comprehensive app.
Data collected by Planet Ark is used to provide national information on how to treat different materials, as well as giving tips on reducing your environmental footprint. While some local councils have developed their own apps, this one provides advice that is relevant across every council area in Australia and also provides kerbside and drop-off services nationwide.
(Free)
Houzz users primarily want to build, renovate or redecorate. This app enables users to find professionals to support their plans. Professionals showcase their work via images, client reviews and community interaction. There are over a million professionals on the app so no shortage of choices available.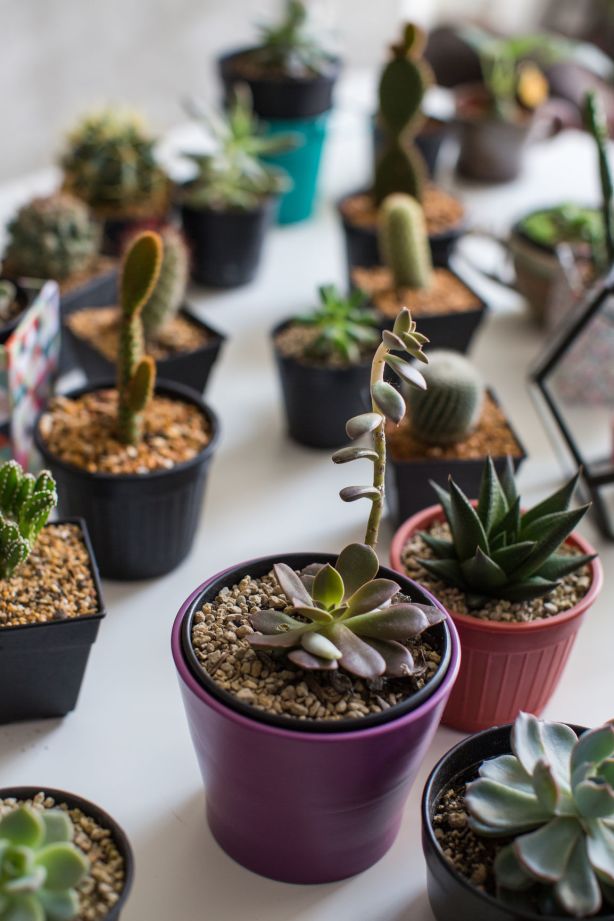 ($2.99)
This app guides you through refreshing your home and life with green, sustainable changes and choices. There are 52 simple steps to complete, and you can choose anywhere from 1 to 5 goals to achieve per week on the route to total success. As you make your way through the tasks, you can measure how long you've been committed to green changes and how far you've come. The tasks span energy, chemical, water, waste and biodiversity. The app promises these tasks "will help improve your own health, the health of our planet and also save you money."
(RoomSketcher VIP $49 per year)
Draw floor plans, plan your interiors in intricate detail and see 3D models of how your designs will look realistically. The app enables you to furnish and decorate the rooms you've designed and to visualise these in 2D and 3D form. Experiment with different materials for both the construction and furnishing. You can also indulge in 360 views and interactive 3D walk-throughs.
(Free)
Ecologic Home is both a web and mobile app that enables users to measure their energy usage and to install more efficient energy solutions. Log in to the app, answer a survey about your home and appliances then allow the app to give you either a simple or a comprehensive audit. Using your answers, different energy options are simulated to assess the energy and bill savings you'd gain from changing to solar, improving insulation or replacing an old fridge with a better model. Note that the app is free, but the makers do receive commissions from sales of solar, fridges and other appliances that are listed as options.
($7.99 on App Store)
While not strictly a style or outdoors help, BillMinder enables you to keep your rent, power, water, web and subscription bills all in check. By collecting all your bills and organising them by the due date, you'll get instant alerts when the date is approaching, and you can also organise AutoPay to pay due bills automatically. For those who are brave enough to study their spending habits in depth, there's charts and graphs to give an overview of where your hard-earned is going.