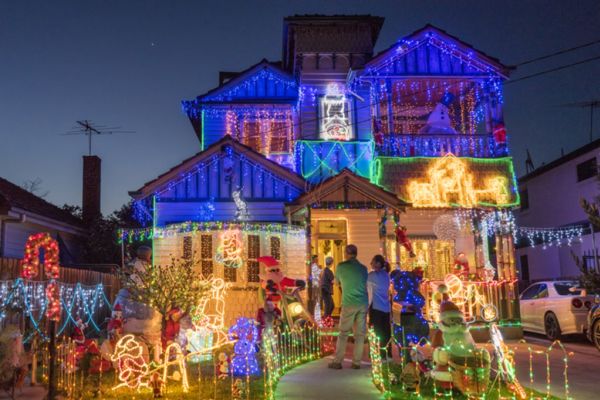 Where to see the best Christmas lights around Australia
December is well and truly here, and for those infected with the festive spirit that means spending your nights searching high and low for the best Christmas lights.
To save you from driving around the streets in search of a glow in the distance, here's a list of some of the must-see Christmas lights around Australia.
NSW
There's no funny business on this street. With every house getting in on the action and decorating their home, it's safe to say they take their Christmas lights very seriously.  One of the more popular spots to see lights on Sydney's Northern Beaches, the whole street is closed off to allow you to wander through and soak it all in.
Listed as a must-see by every local website, Borgins Street packs a punch when it comes to Christmas lights. The attraction includes glowing strips and homes wrapped in every sort of light you can think of. Because so many people make the trek, there will be ice cream vans and a sausage sizzle to keep you fuelled. The lights will be switched on at 7pm on December 7.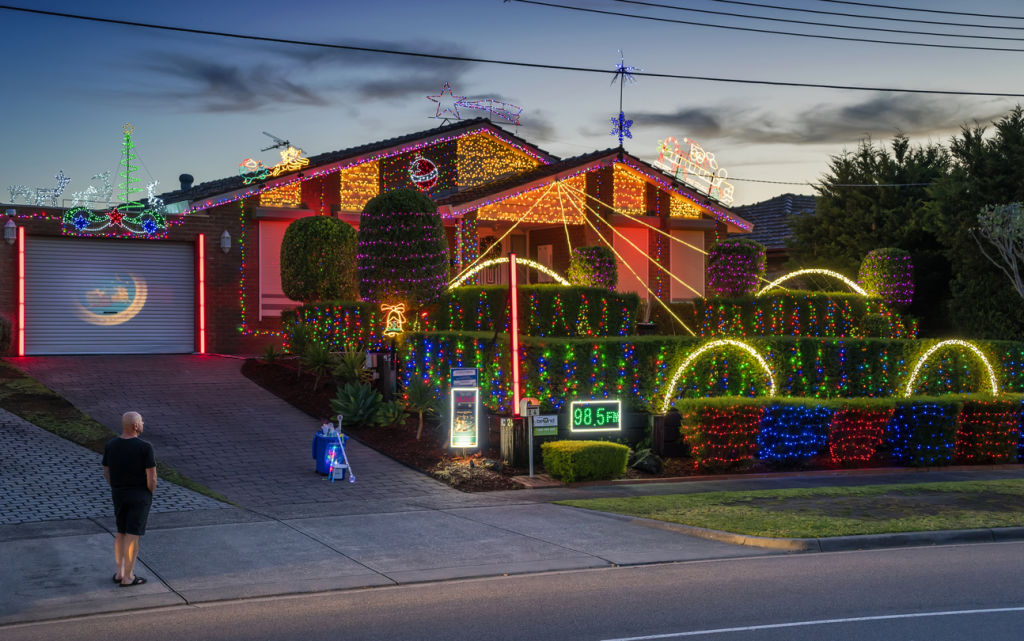 Victoria
Arguably one of the biggest and brightest Christmas light displays, thousands from across Melbourne flock to Ivanhoe each year. Running since the 1950s, residents decorate their homes on the two-kilometre stretch with trees, sleighs, and just about every other kind of Christmas decoration you can think of. The strip is open from December 14-24.
Number 11 Lebanon Crescent in Mulgrave has switched on their impressive display with a whopping 100,000 lights. Winning several awards over the years, the display includes a snow machine, reindeers, animated Santas and even a Polar Express  train making its way around the home.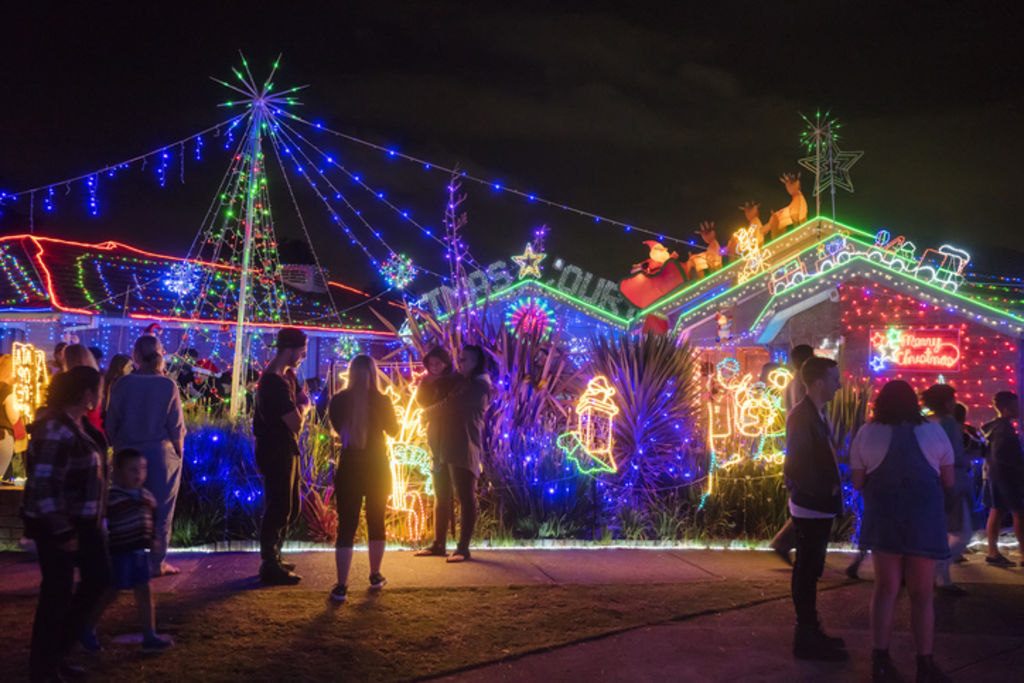 Queensland
Taking a very tech-savvy approach to Christmas is the light show on Paladin Place, including a custom-built synchronised light display to music. You can also "get your name in lights" by connecting your phone to the WiFi network called Xmas Lights. Switched on each night until Christmas Eve, there's plenty of "wow" moments in store.
After 20 years of displaying Christmas lights, 2019 will be the final year for Elm Drive. If that's not a good enough reason to get down and take a look, the installation takes two months to set up and includes custom-made frames for lights on the house and garden. The owner of the home, John Baker, even plants 240 red and white petunias in October so they are in full bloom for Christmas.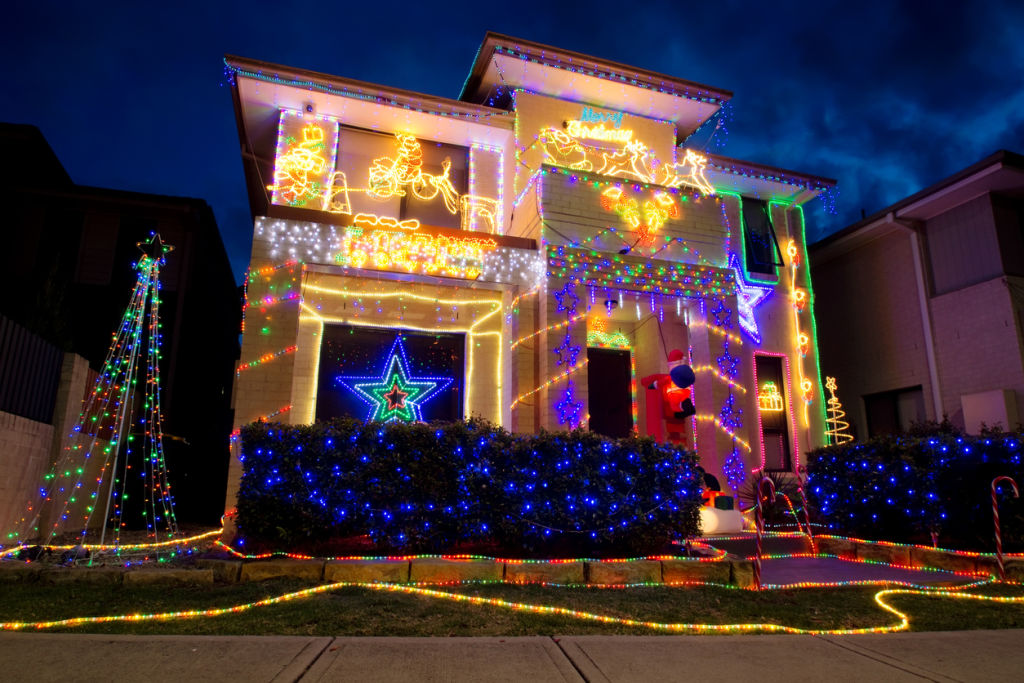 Western Australia
Meadow Springs Drive, Meadow Springs 
Taking home the people's choice awards in 2017 for best lights, this street is decked out in over 5000 lights and 400 trees with different decorations. Every home has a different theme, and you'll be greeted by Santa's elves on arrival.
Canberra
The well-known display at No.120 Bingley Crescent has been rewired  to include all the large trees surrounding the home, making it even more impressive. Walk in to the garage to experience Santa's Workshop, see the window display and watch the Christmas trains. The home includes a train for kids too, and Santa will make some sneaky appearances.