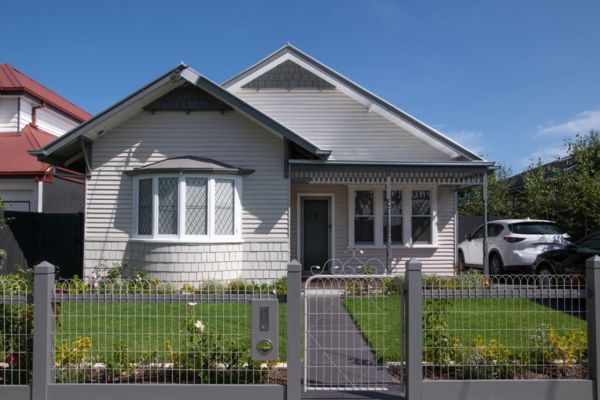 Increase in mortgage arrears to be higher amid coronavirus than in GFC: S&P
Mortgage holders are likely to struggle to keep up with their repayments during the coronavirus pandemic even more than they did during the global financial crisis, ratings agency S&P has warned.
Given the sudden and wide-ranging halt to economic activity, the number of borrowers who fall behind on their mortgages is set to rise.
But recent moves by the big banks to expand hardship provisions for borrowers affected by COVID-19, those in immediate hardship will get some relief, the agency said.
The warning comes amid reports as many as 50,000 jobs have been cut in days, with a crackdown on social gatherings to control the virus' spread hitting workers across the hospitality, entertainment, retail and tourism industries and beyond.
Australia's death toll stands at 11 and there are 2675 cases of the virus across the country.
Mortgage arrears are likely to rise in coming months, "materially" in some cases, S&P Global Ratings analyst Erin Kitson wrote in a note to clients.
She highlighted self-employed borrowers and those exposed to the disruption in economic activity.
"We currently expect increases in arrears to be higher than during the 2008 global financial crisis, given the wide-ranging effects on the economy stemming from the sudden disruption to economic activity," Ms Kitson wrote.
"Arrears will also rise much sooner than they did during the financial crisis."
Even so, the recent stimulus measures will help borrowers facing immediate financial hardship, she wrote.
And many households have taken advantage of years of historically low interest rates to get ahead on their mortgages and build up a buffer.
"Arrears will be increasing from low levels, however, given a prolonged period of low interest rates and the collateral quality of many transactions," she said.
These prepayment rates were likely to fall in coming quarters as borrowers felt uncertain about their employment and income levels, or used their buffer to make up for periods of low income, Ms Kitson wrote.
Lending standards have also improved in recent years, with fewer loans granted to borrowers who only had a small deposit, and more rigorous checks of borrowers' income, she said, adding this should help borrowers to be more resilient as the economy weakened.
But a key difference to the last crisis is the sudden impact to employees and the "multiplier effects" this has across the economy, as those who have lost work reduce their spending.
Economists previously backed plans by the big banks to let home owners affected by the pandemic defer mortgage repayments by up to six months.
Most households with a mortgage that see their incomes drop would be able to get through the downturn without losing their home, Domain economist Trent Wiltshire wrote, but warned further government support for households was needed.