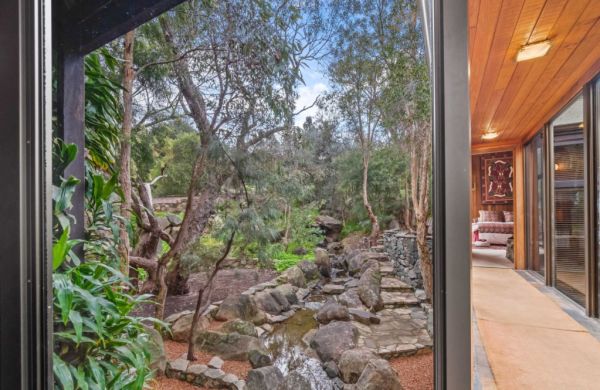 7 of the coolest houses for sale around Australia with a price guide about $1m or less
Isabelle Chesher
Editorial producer
In some city suburbs, and even some regional pockets, a budget of $1 million will barely snag a two-bedroom house.
In other areas, it's enough to buy a large property on a generous block, although you may have to compromise on aesthetics.
For many, a home with looks and affordability on its side is the unicorn of the property market, often snapped up by buyers who are poised to pounce.
From converted churches to designer boltholes and country cottages, here are seven of the most intriguing listings on offer with price guides up to about $1 million.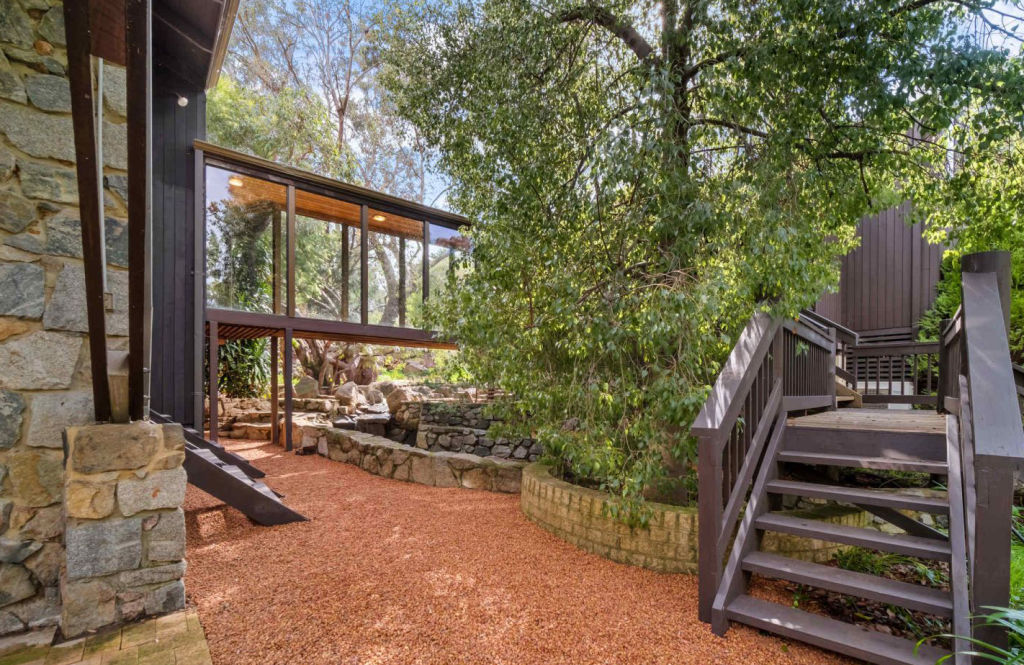 Price guide: From $885,000
Crafted by Lynthorne Matthews, this four-bedroom residence has the hallmarks of the architect's signature style, with natural materials at the core of the design.
From twin stone fireplaces to dual living areas, a spa bath in the main bedroom, a sauna and granite feature walls, the 1980s-era property was built to have plenty of character.
A walkway surrounded by glass leads from the main bedroom to the rest of the house, crossing over the property's private creek and landscaped gardens.
"When the creek is running you wouldn't even think you were in Darlington, you'd think you were somewhere in Europe," said Patrick Harper of The Agency. "It's certainly not a boring property."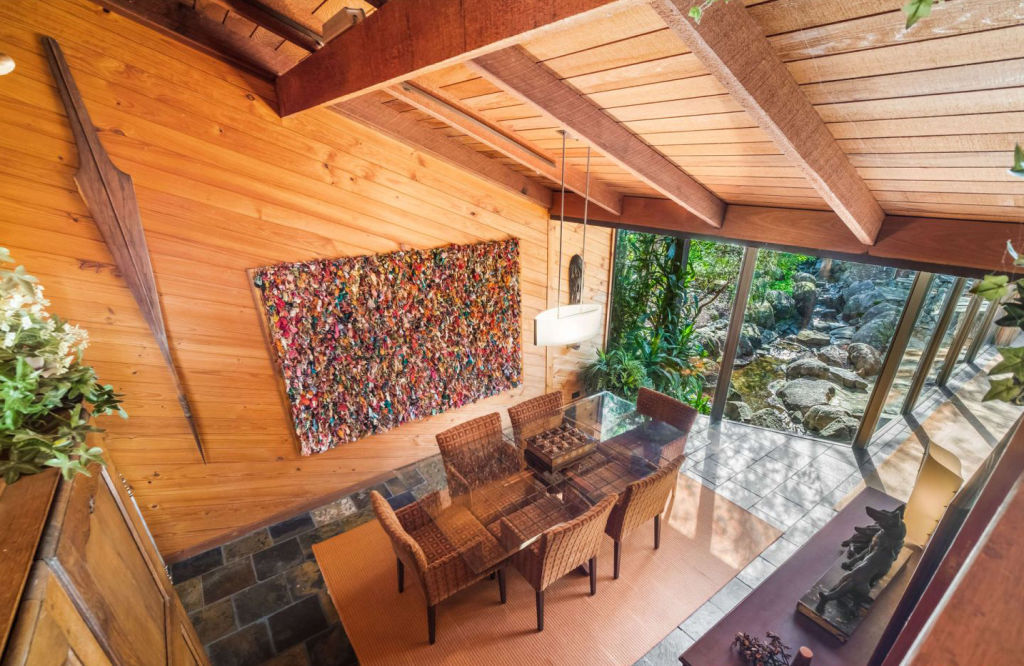 Mr Harper said the listing appealed to buyers from inner-city Perth looking for a tree-change and a relaxed lifestyle, noting particular interest from Fremantle and South Perth.
"If you're looking for something with a bit of flair and a distinction then this is [ideal]," he said. "And you've got to love timber."
He said some buyers might wish to convert the property into a bed-and-breakfast or use it as a traditional family home.
Darlington is relatively close to the airport and about 35 minutes from the CBD, and typically has large blocks on offer, Mr Harper said.
"It's a very community-based suburb," he said of the area. "You can really be a part of that community, or you can keep to yourself if you prefer."
Mr Harper said the property would have been worth closer to $700,000 if it had been a more standard "brick and tile" design.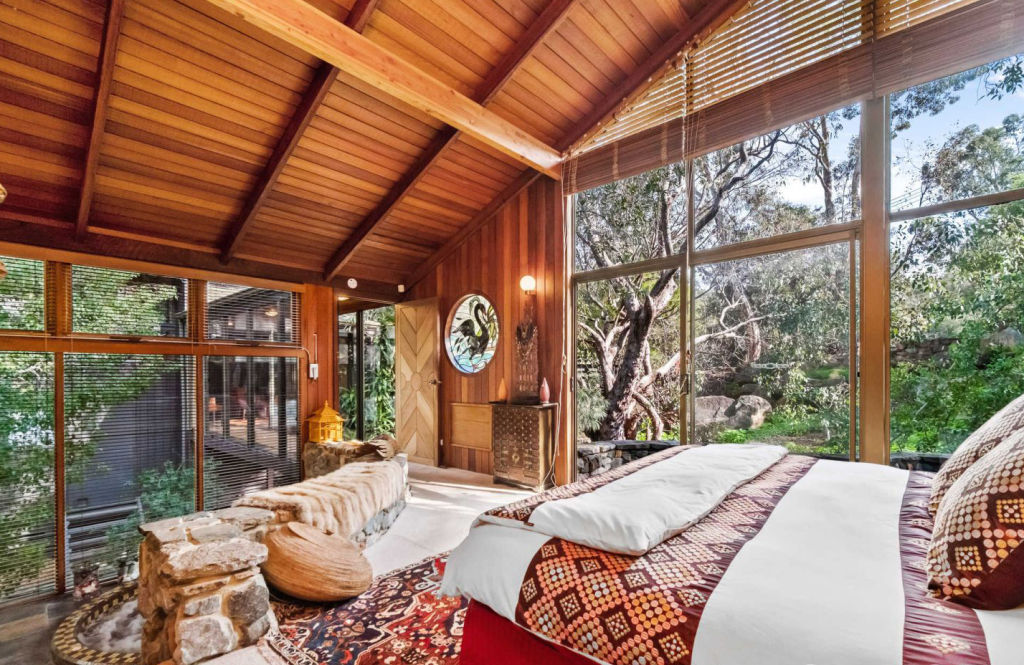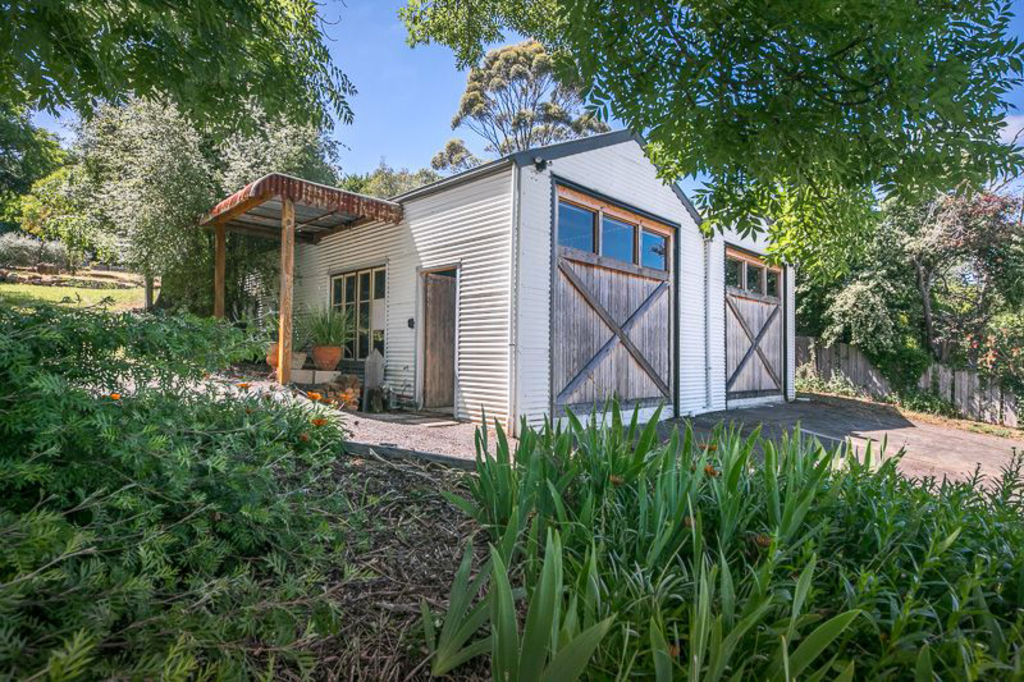 Price guide: $570,000
Originally a bus depot, this property still has the exposed beams, barn-style features and lofty ceilings that pay homage to its history. But thanks to an extensive renovation, it now operates as a successful holiday rental.
Known as The Stables, the home counts its location in Daylesford as one of its best assets, a market that sees strong interest year-round from Melburnians and those from further afield.
"Winter is, in fact, more popular than summer," explained Kim McQueen of McQueen Real Estate. "People love Daylesford for its open fires, beautiful produce and fantastic restaurants. It's very much a romantic getaway [and] rental accommodation here just does incredibly well."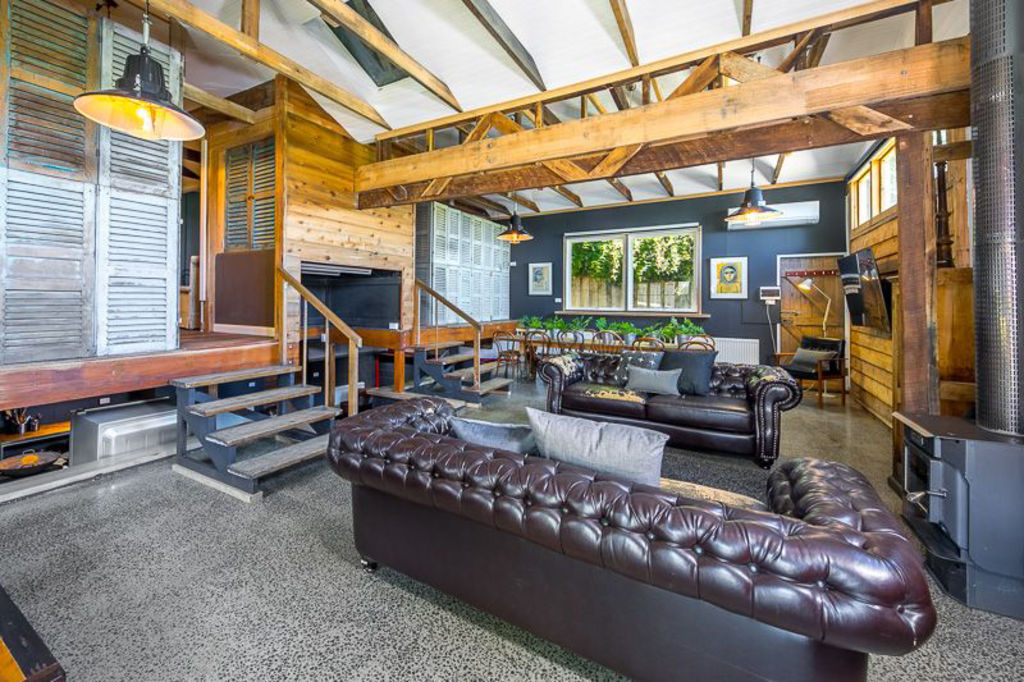 Ms McQueen said The Stables had been used as a rental since June and is now often booked up to seven days a week.
"It's very airy and spacious, but it's also very cosy and warm with that open fireplace. It has everything people expect to get when they come to Daylesford," she said.
The property is within walking distance of Daylesford's main street, lined with galleries, restaurants and shops.
Ms McQueen said most interest was coming from Melbourne. The majority of buyers were looking to lease the home as holiday accommodation while using it privately on occasion.
She said the block size, close to 1000 square metres, provided an opportunity for investors to subdivide and create a second dwelling in the backyard.
The vendors are upsizing, Ms McQueen said, with plans to remain in the area.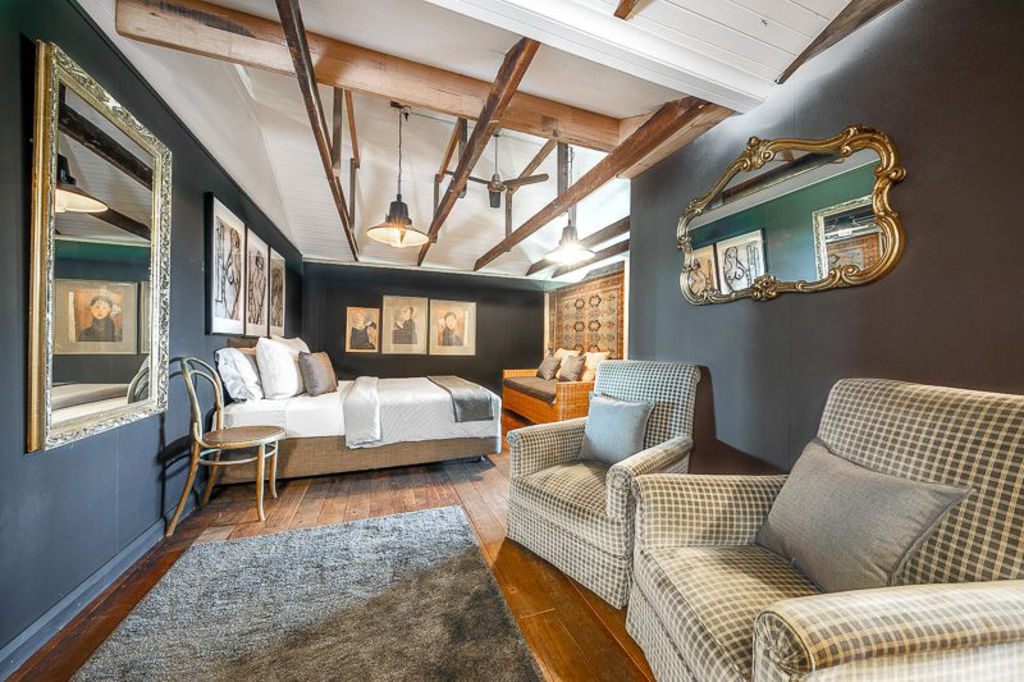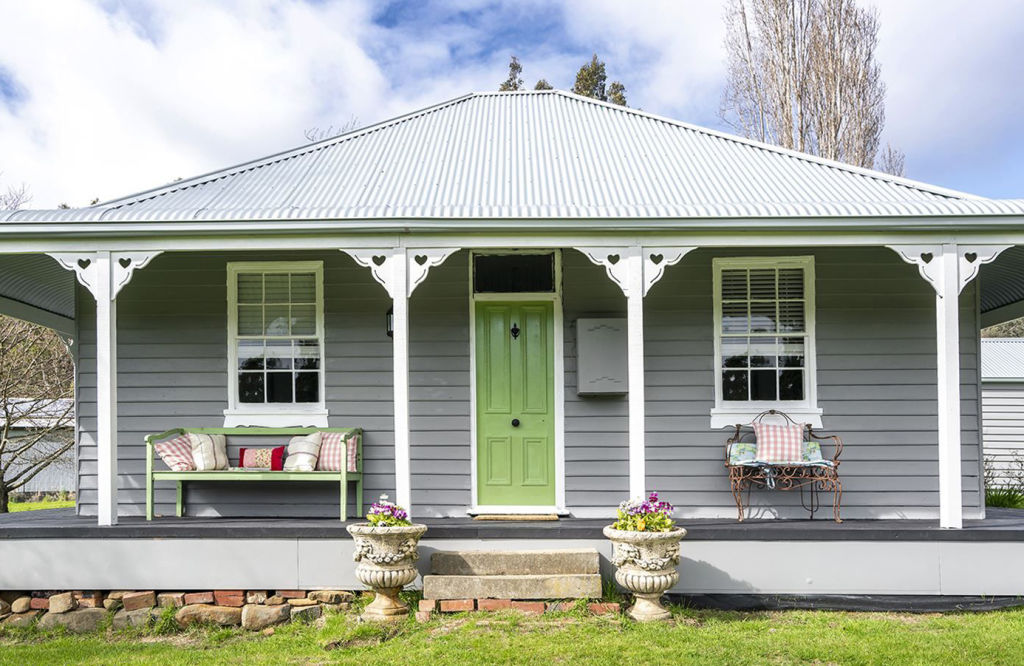 Price guide: $535,000
Any mainlanders with dreams of making the classic Tasmanian tree change would do well to keep an eye on Applegate Farm, a former orchard that includes a thoughtfully renovated, circa-1890 cottage.
Sporting a fresh lick of paint, the home has kept its traditional facade, with an open-plan layout inside to create a more spacious kitchen and dining area.
Hardwood floors, a wraparound verandah and original double-sided fireplaces are some of the highlights, while an old apple tree on the acreage serves as a reminder of the property's origins.
Karl Gallienne of Harcourts Huon Valley said Applegate Farm had drawn interest from retirees looking to lead a self-sufficient lifestyle, older couples close to retirement and even young buyers making a return to Tasmania.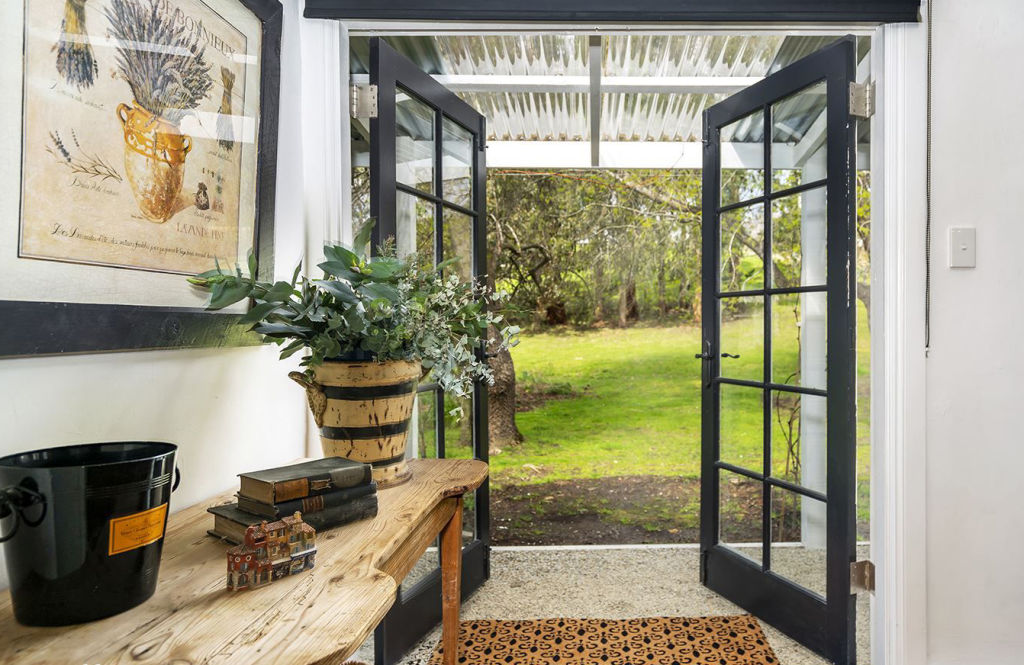 He said Geeveston's growing appeal and its proximity to Hobart were key to that dynamic.
"A lot of the forestry towns in this area are slowly changing to become much more lifestyle [oriented]," Mr Gallienne said. "We have some lovely cafes here now, the butcher in town is boutique, but [Geeveston] has maintained that small country town feel."
"And we're not too far from Hobart, so commuting for work is a possibility."
Growing awareness of Geeveston's lifestyle appeal has meant that some buyers are considering the property as an Airbnb asset.
Mr Gallienne said that while the cottage had been renovated, the grounds had not been landscaped, which was reflected in the price guide.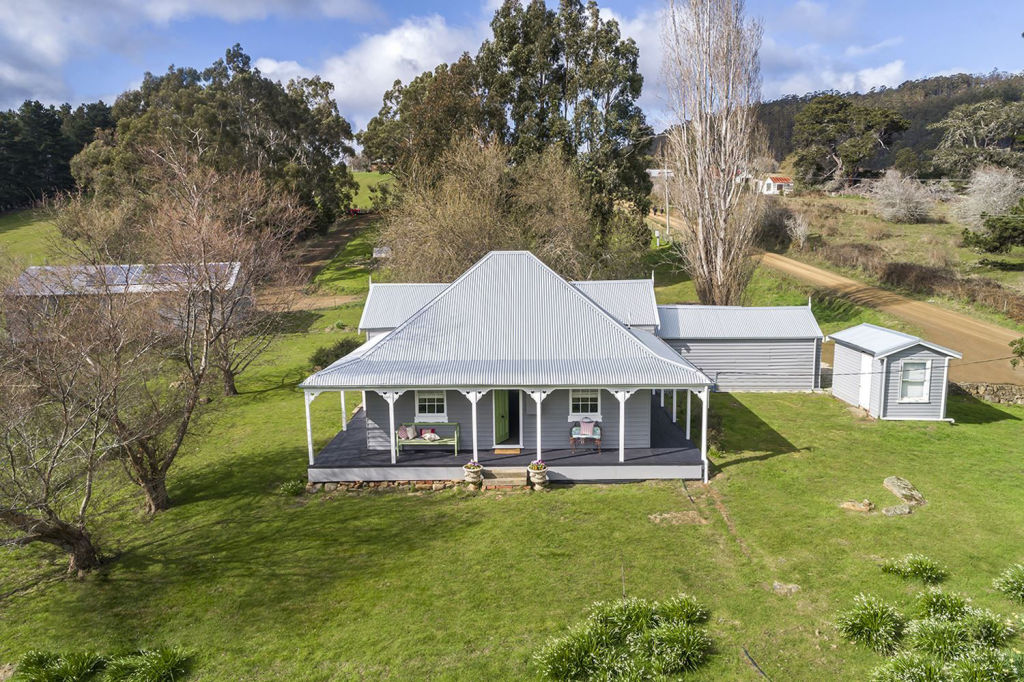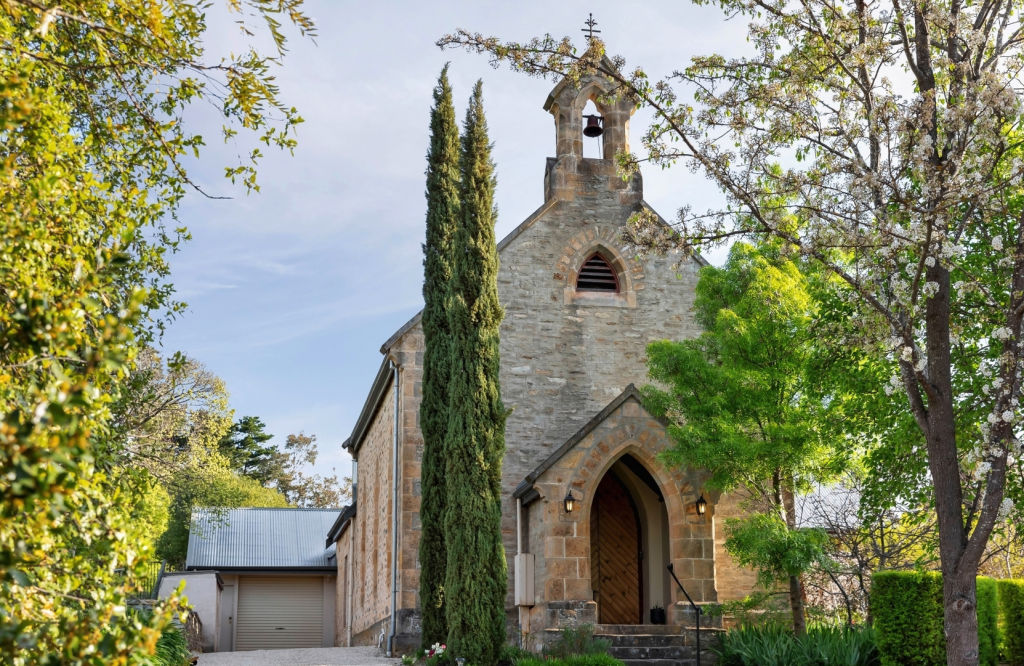 Price guide: $990,000 – $1,080,000
Built in 1866, this grand church is not your typical downsizer property. But according to Dee-Anne Hunt of Harcourts Williams, that buyer group is expected to compete with small families for the keys to the residence. 
"Downsizing doesn't mean dull and boring," Ms Hunt said of the single-level home. "They want a property that they are proud to bring people to, and they still want some garden space.
"This has beautiful veggie patches, but it also [offers] a lock up and leave lifestyle. "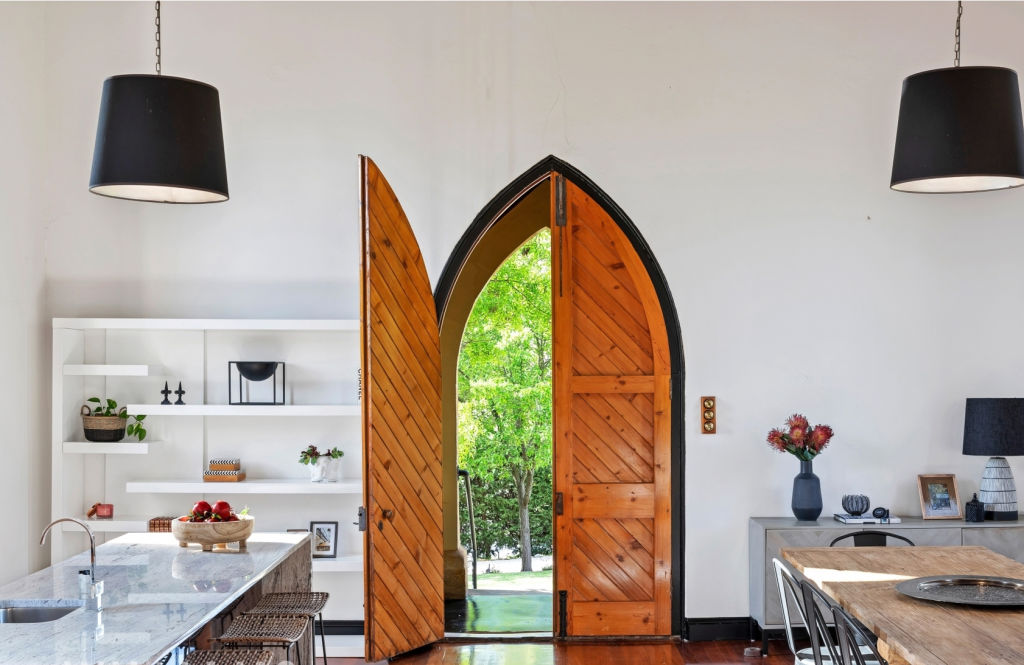 Three bedrooms are located in the home's extension, while the grounds have a ventilation-controlled glasshouse, orchards and neatly-clipped hedges.
There's a new JAG kitchen, but some original features, including the church bell, remain in place. "The new owners will be asked if they would like to ring it on Anzac Day," Ms Hunt said.
She said the house sits on Houghton's town square where carols are held during the Christmas season, and costume-clad children roam around on Halloween.
She anticipated that the property would be used as a permanent residence.
Adelaide CBD is about 35 minutes south-west by car.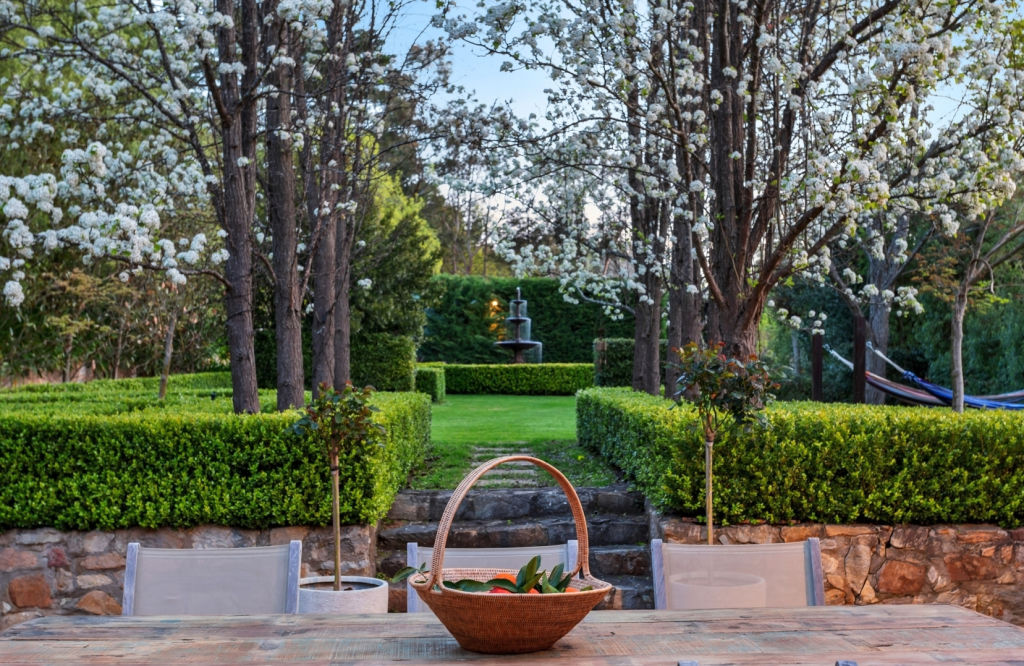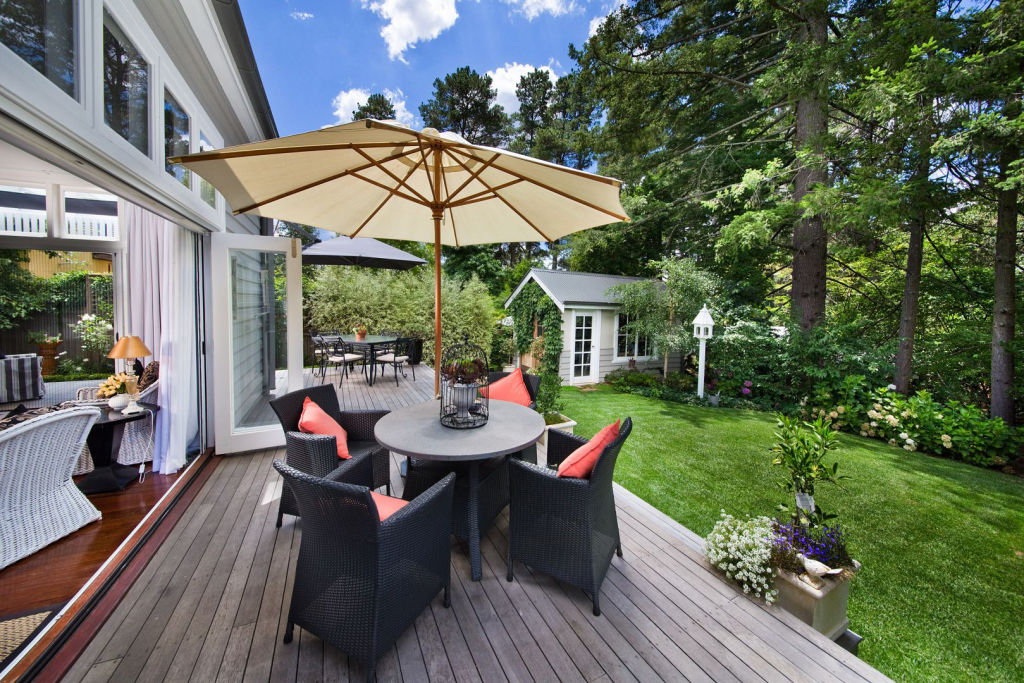 Price guide: $1 million
With a wide-set verandah, established gardens and a cute gabled frontage, this four-bedroom home looks as though it has sat on Blackheath's Walker Street for a century.
According to Alan Gregory of Ray White Blackheath, that's one of the property's greatest attributes.
"It is quite a unique build quality for this area," he said of the five-year-old dwelling. "A lot of people call up thinking it's an old house and it takes them a few minutes to click."
Materials sourced from older properties have been used throughout the house, including doors and windows, adding to the authenticity of its charm. Other features have been custom made, including much of the joinery.
Creature comforts and design features include central heating, bifold doors leading to the rear deck, a slow combustion fire, and a hand-built kitchen.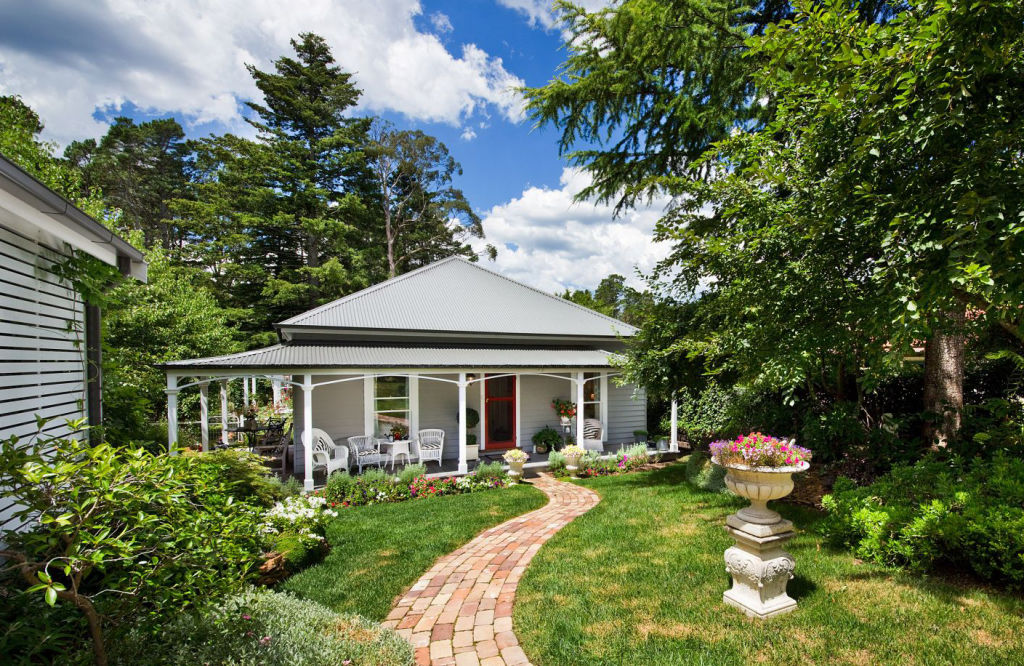 Mr Gregory said the residence had attracted significant interest, with 26 groups through at its first open.
Almost two-thirds of buyers at that open were from Sydney, which Mr Gregory said was common for the Blue Mountains.
The home has seen interest from those planning to lease it out as a holiday rental, as well as those hoping to use it as a weekender.
Mr Gregory said the home could potentially be rented for about $500 per night, adding that winter and school holidays were strong letting times.
"You could really run a serious business with it," he said.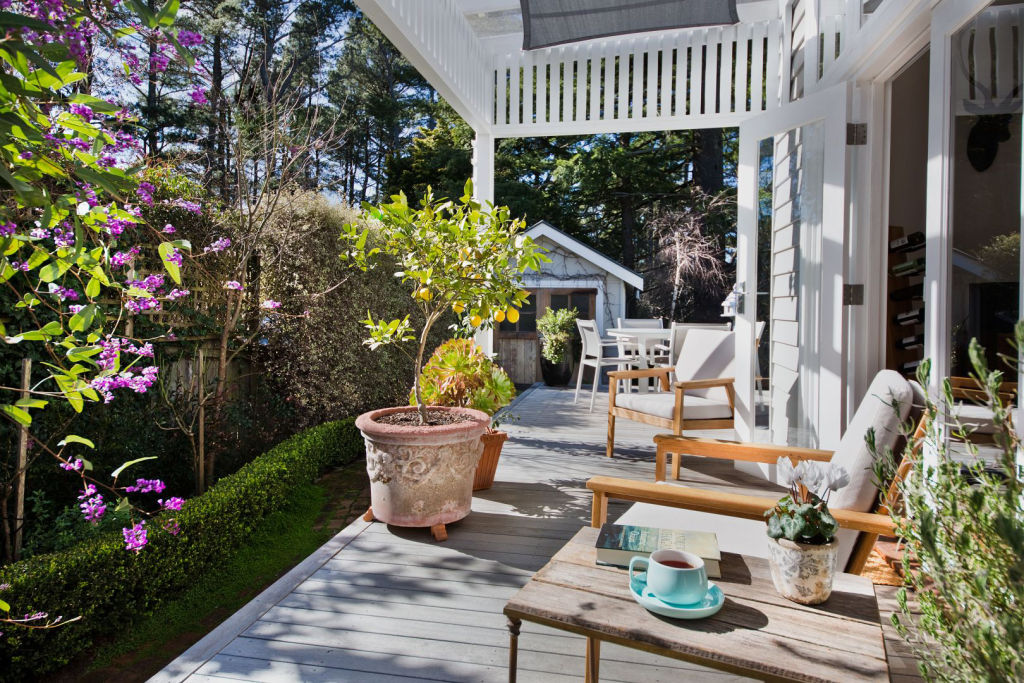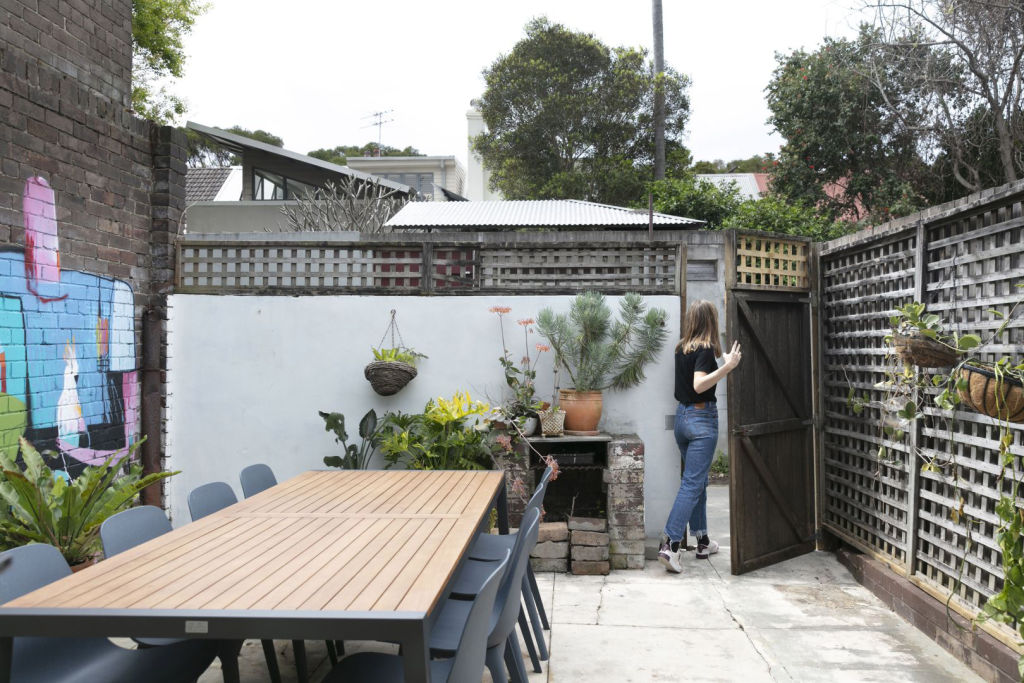 Price guide: $1 million
In Sydney, a house within about five kilometres of the CBD with a guide of $1 million is sure to turn heads.
A two-bedder with ornately-carved ceilings, graffiti art and DA-approved plans for another level will turn still more heads.
This brick home on St Marys Street has seen 125 groups through since hitting the market, according to Chris Nunn of BresicWhitney Glebe, who said the reaction from buyers had been very positive.
 "It's a great location. It's near the hospital; it's near Camperdown Commons, and, obviously, it's not far from the university," he explained.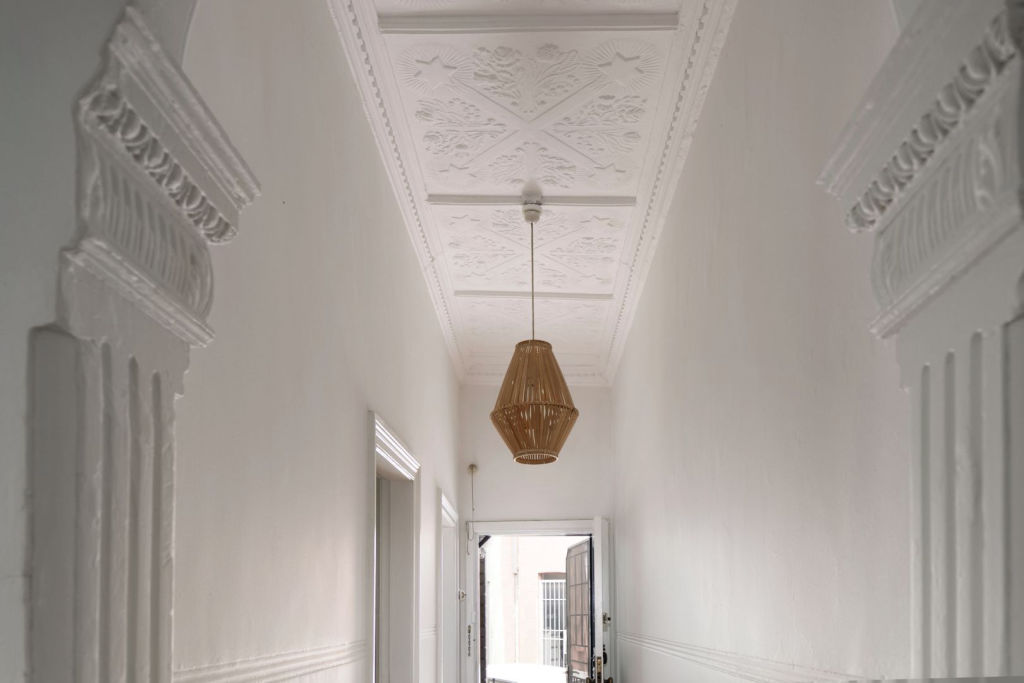 Mr Nunn said properties like this one typically drew buyers with jobs at Sydney University, as well as investors seeking to secure rent from students.
No. 16, which was built in the late 1890s to early 1900s and is close to Newtown Railway Station, has also seen interest from young first-home buyers.
The east-facing home captures the morning sun and has hardwood floors, a clawfoot tub, an internal laundry and a courtyard with a colourful artwork splashed across the wall.
Mr Nunn said a shortage of properties on the Camperdown market worked in the listing's favour.
"There are a lot more buyers than there are properties and so people are committing to things more quickly and more strongly than they were 12 months ago," he said.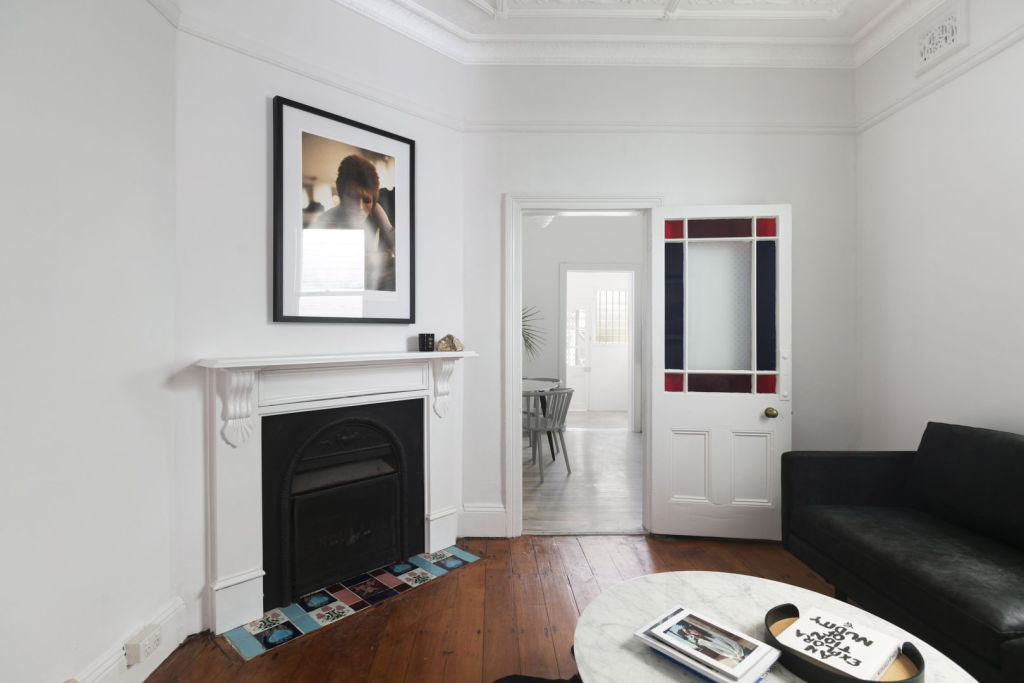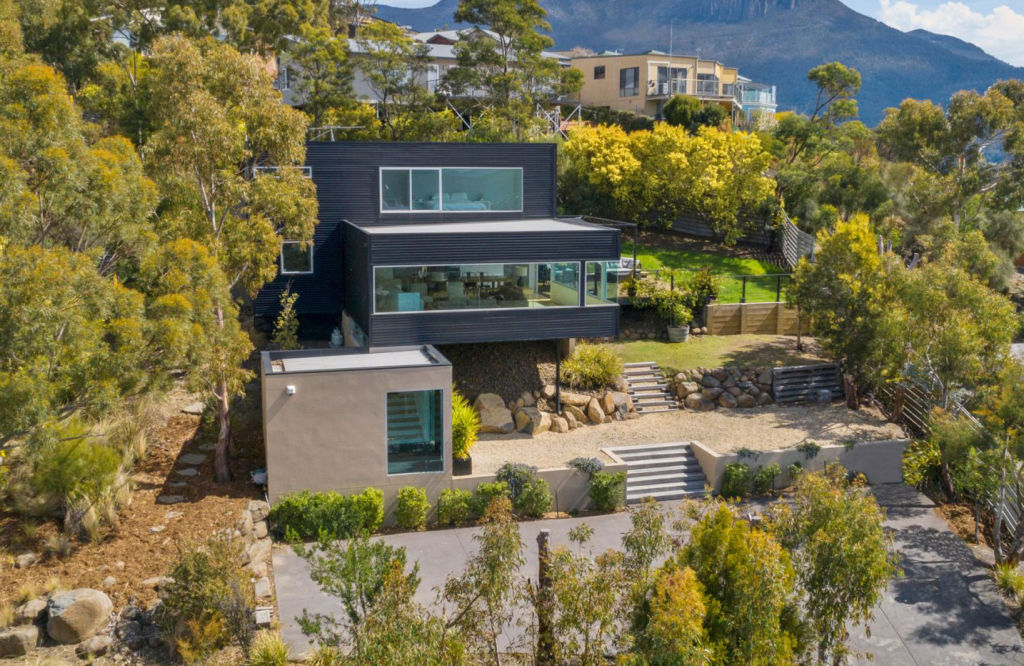 Price guide: Mid to high $800,000s
This contemporary residence with landscaped gardens and panoramic water views has the kind of price guide that may blow some Sydneysiders' minds.
On an elevated block, the three-bedroom house takes in the River Derwent, the Tasman Bridge and surrounding mountains through expansive windows.
That outlook is perhaps best enjoyed from the main bedroom, which has built-in wardrobes, an en suite and a dressing room.
Other design elements include polished timber floorboards, a sunken bathtub, and several decks from which to entertain guests.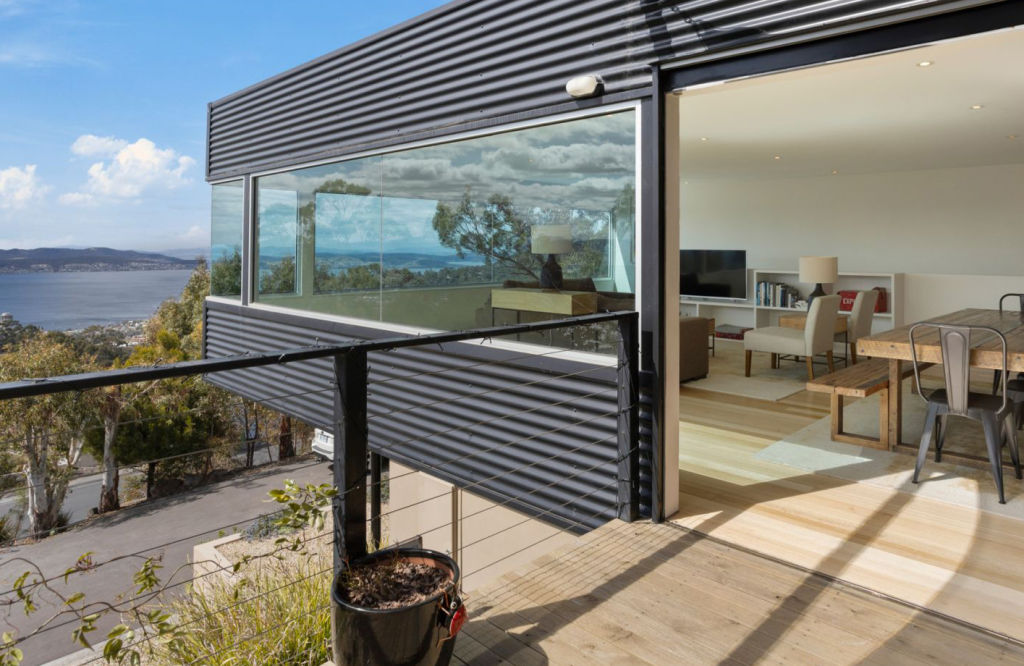 Tolmans Hill itself is a newly-developed suburb of Hobart, located less than six kilometres south of the CBD and a few minutes by car from Sandy Bay.
There have only been six sales in the neighbourhood in 2019 according to PriceFinder, with a $1,115,000 deal marking this year's high.
Tom Triffitt of Knight Frank Tasmania is marketing the architecturally-designed property. The listing suggests the home should see a high degree of interest, given the strong demand for real estate in Tolmans Hill.