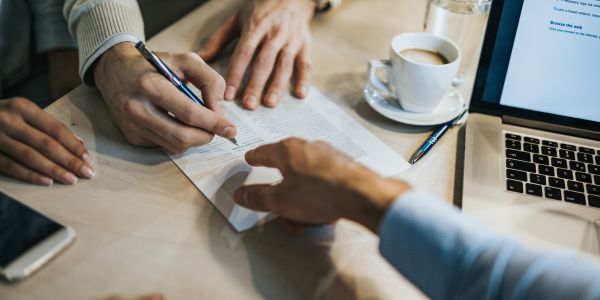 ACT records highest fall in number of home loans: REIA/ Adelaide Bank
The ACT recorded the greatest quarterly fall in the number of home loans in Australia, according to the latest Real Estate Institute of Australia and Adelaide Bank Housing Affordability Report.
Canberra recorded a decline of 7.8 per cent in the number of new loans over the September 2018 quarter, refinancing excluded. Nationwide, the quarterly decline in the number of new loans was 4.8 per cent.
Annually, the number of loans in the ACT dropped 13.4 per cent.
REIACT president Michael Kumm said the ACT was home to the best-educated buyers in the nation, who were being more cautious in the wake of the Financial Services Royal Commission.
The number of first-home buyers has also declined in the nation's capital, with first-home buyer loans down 23.7 per cent over the past 12 months.
Mr Kumm said first-home buyers in the ACT are struggling to get loans because they were "looking to buy the wrong property".
"Most first-home buyers are trying to buy the home that mum and dad live in, but what they should be doing is buying a unit," he said.
Across Australia, the number of first-home buyers dropped 3.7 per cent over the year.
"The decline in first-home buyers is systematic of the credit squeeze that is emerging," said REIA president Malcolm Gunning.
"While Australian Prudential Regulation Authority's restrictions were designed to curb high-risk lending practices, the current practice of reducing loan amounts and increasing approval times across the board is becoming a constraint on economic growth."
Despite the drop in first-home buyers, housing affordability has marginally improved on a national level.
"Over the quarter the proportion of median family income required to meet average loan repayments decreased by 0.8 percentage points to 31.4 per cent," said Mr Gunning.
Housing affordability has improved marginally in Canberra over the quarter, with the proportion of income needed to meet loan repayments at 20 per cent – a decrease of 0.9 per cent.
But affordability has declined year-on-year. In the September 2017 quarter, it took the average Canberran 18.5 per cent of their income to meet loan repayments.
The proportion of income needed to meet the median rent in the ACT is 18.4 per cent.