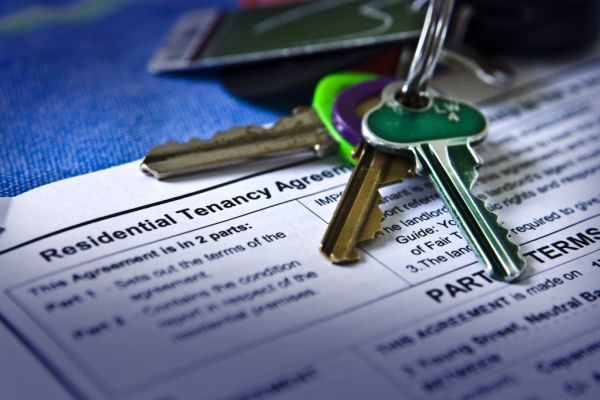 ACT rental laws set to undergo shake-up
The ACT government will table a raft of measures to the Legislative Assembly next week with the aim of offering better protections for renters.
Measures are set to include giving tenants a greater say in allowing pets in rental properties, allowing minor modifications with consent, changes in break lease fees and obligations, and changes in rent increases.
Detailed measures will be introduced to the Legislative Assembly next Thursday.
This comes after the Victorian Parliament passed the strongest protections in the nation last month. More than 130 reforms were passed, including outlawing rent bidding, rent increases limited to once a year, allowing minor modifications and the introduction of minimum standards.
NSW renters are also set to see the biggest shake-up of rental laws in more than two decades, with reforms including limiting rental increase for periodic leases to once a year and introducing minimum standards for rental properties.
ACT attorney-general Gordon Ramsay said the changes will ensure vulnerable people have the protections they need in the market.
"These laws are yet another step towards more secure, liveable and affordable housing for all Canberrans. We continue our work on the issues that affect renters, following on from the detailed consultation we have done on tenancies and other living arrangements like caravan parks, student accommodation, and boarding houses," he said.
According to data from the Real Estate Institute of the ACT, approximately 42 per cent of Canberra properties are tenanted. SQM research puts the current vacancy rate at 0.7 per cent.
Domain's latest rental report for the September 2018 quarter showed the median weekly rent in Canberra is sitting at an all-time high for both houses and units, at $550 and $450 respectively.
Tenants Union ACT executive officer Deb Pippen said the changes were positive but is waiting for more details when the measures are tabled next Thursday.
"We hope it's as good as it sounds, anything that makes the rent increase process fairer is an improvement because it can cause significant hardship for people, but we would actually like to see the details about any threshold," she said.
Ms Pippen said the changes won't be beneficial unless just cause evictions or terminations are introduced.
"That's something that sits over all the other changes in the legislation because tenants are fearful of asserting their right for fear of being given notice," she said.
"If this isn't considered it just waters down the benefits of these changes."
Little Bird Properties director Heidi Russell had a mixed reaction to the proposed changes.
"Changes to modifications are not a bad idea, at the moment tenants have to seek consent and it's generally allowed. In practice, I support the idea," she said.
While the ACT government has not elaborated beyond "creating an assumption in favour of allowing tenants to have pets", in Victoria landlords can only say no to pets by order of the Victorian Civil and Administrative Tribunal.
Ms Russell said if the ACT adopts a similar measure, the ACT Civil and Administrative Tribunal will be flooded.
"If the ACT government would consider a pet bond it would actually solve a lot of their concerns around tenants not being able to find properties that are not pet friendly," she said.
"Tenants ask me all the time when I am leasing properties if they can pay extra for a pet bond but we can't take a pet bond. I would love to say yes and owners would also love the opportunity to consider a bond rather than a blanket approval."