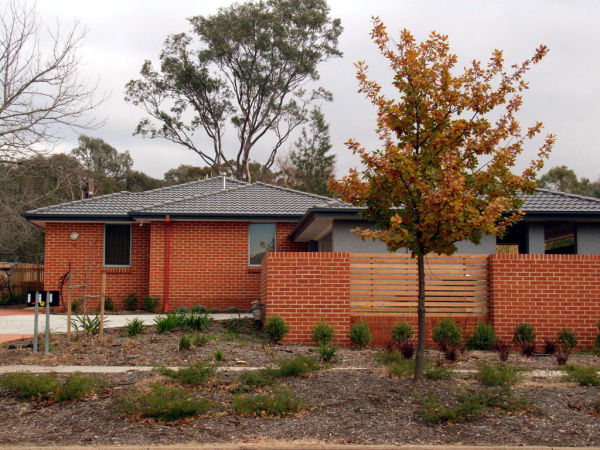 Affordable rental housing development slated for Lyneham
Affordable rental housing in the ACT will be one step closer with the construction of an innovative development in Lyneham.
Not-for-profit association ECHO is moving toward community consultation of a unique concept that will deliver nine one and two-bedroom units to provide accommodation at up to 30 per cent below the median rent.
The project is one of six ideas that were approved as part of the ACT government's Demonstration Housing project, which supports best practice design to help meet Canberra's future needs.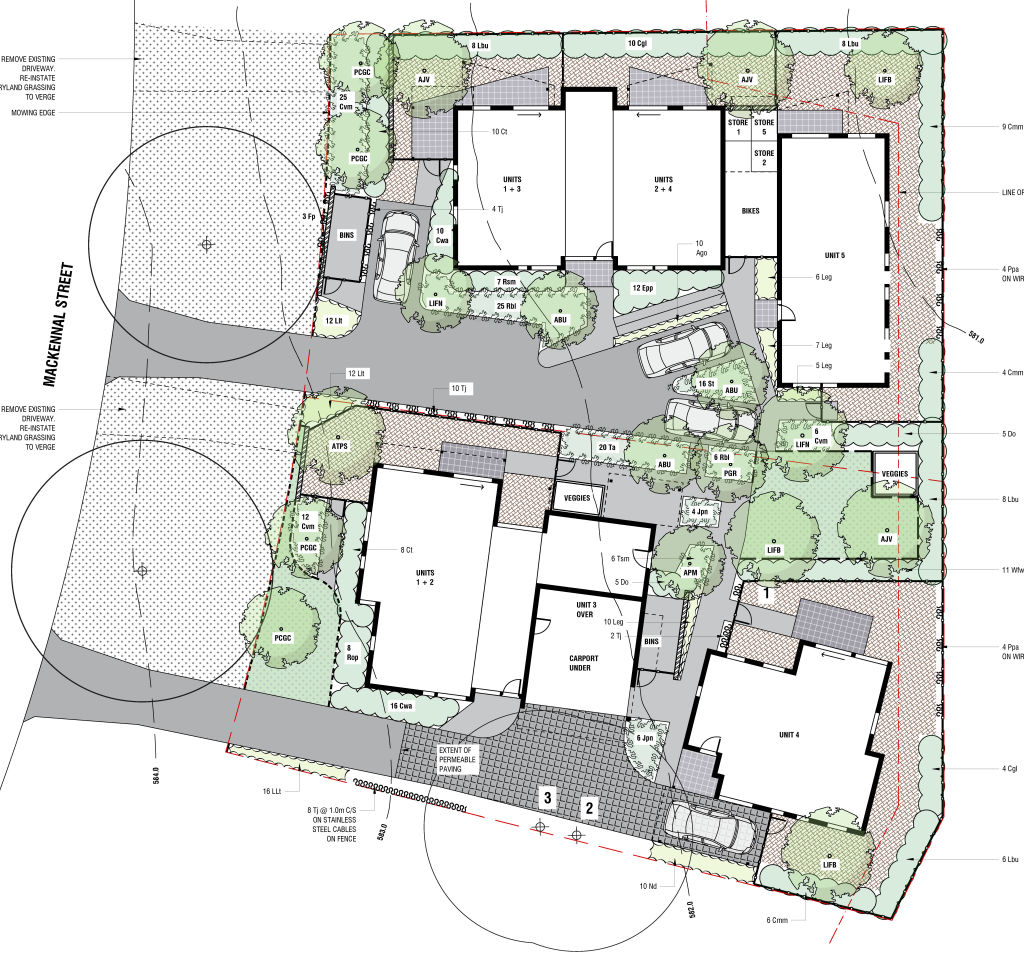 ECHO – Environmental Collective Housing Organisation – manages and provides affordable homes to people in Canberra's inner north. 
Co-ordinator Bhavana Moylan says an affordable rental structure helps people who do not qualify for social housing but cannot survive in the private rental market.
"Our income range to qualify for an affordable rental is from $30,350 per annum, but if sharing is involved the requirements could be lower," she says. 
"We will be progressively adding specific eligibility criteria and other information to our website."
 Moylan says two blocks on McKennal Street, earmarked for the project, have dual ownership.
"ECHO has owned one since 2015 and has managed an adjacent Housing ACT property that's been leased to us on a long-term basis," she says.
"Our project aim is to provide well-designed, energy-efficient, affordable homes on these two sites within landscaped grounds that will retain significant deciduous trees." 
The proposal is for five two-bedroom units, and four one-bedroom units. They will range in size from 54 square metres to 87 square metres.
The project will be built in partnership with Housing ACT and the completed development will be managed by ECHO. 
Moylan says the concept will comprise of independent units with some shared facilities and garden spaces for residents. 
"The location is ideal, being close to essential services such as shops and public transport, and the properties will include courtyards, balconies, carports and bicycle storage," she says.
"There is a strong desire to incorporate green choices, install efficient products, and establish best built-orientation for maximum solar passivity."
Features are likely to include double glazing, rainwater tanks, solar systems, minimised use of concrete, high rating insulation, split airconditioning systems, shared laundry facilities and shared garden composts.
The one and two-storey unit layouts will be accessible to a diverse range of able and less able-bodied clients.
One of ECHO's target groups is older, single women while some units will be suitable for a single parent with a child, a couple of any age, two singles or a single person with a disability.
Executive officer at Tenants' Union ACT Deb Pippen says the ECHO initiative is a creative addition to the range of options in affordable rentals.
"It's really great to see the development of a new concept that provides people with personal space and privacy along with the opportunity for social engagement," she says.
"This sense of community is really important as is accessibility to transport, shops and amenities like parks."
Pippen says the ECHO concept will appeal to prospective tenants who understand they will become part of a small community, not just as people renting a space in a traditional dwelling.
"This concept emphasises a connection to space, place and people," she says.