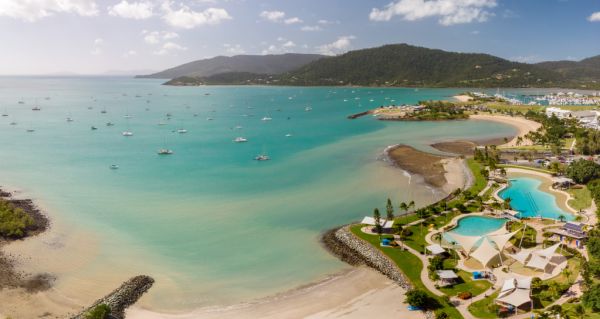 Airlie Beach: The laid back town that's the definition of a tropical paradise
The coveted coastal town of Airlie Beach has long been a popular holiday destination, and for good reason: it's famed as the gateway to the Whitsunday region, with 74 islands and the Great Barrier Reef at its doorstep.
Given its year-round tropical weather, palm-fringed beaches and ever-growing cosmopolitan charm, a growing number of high-end home-hunters from Australia's major cities are arriving in town, armed not just with a suitcase for the weekend, but with a goal to stay for life.
With tropical holidays abroad coming to a halt in recent years, the demand for luxury homes across Queensland's prestigious coastal pockets has spiked significantly as buyers set their eyes on all-encompassing coastal retreats, like those to be found in Airlie Beach.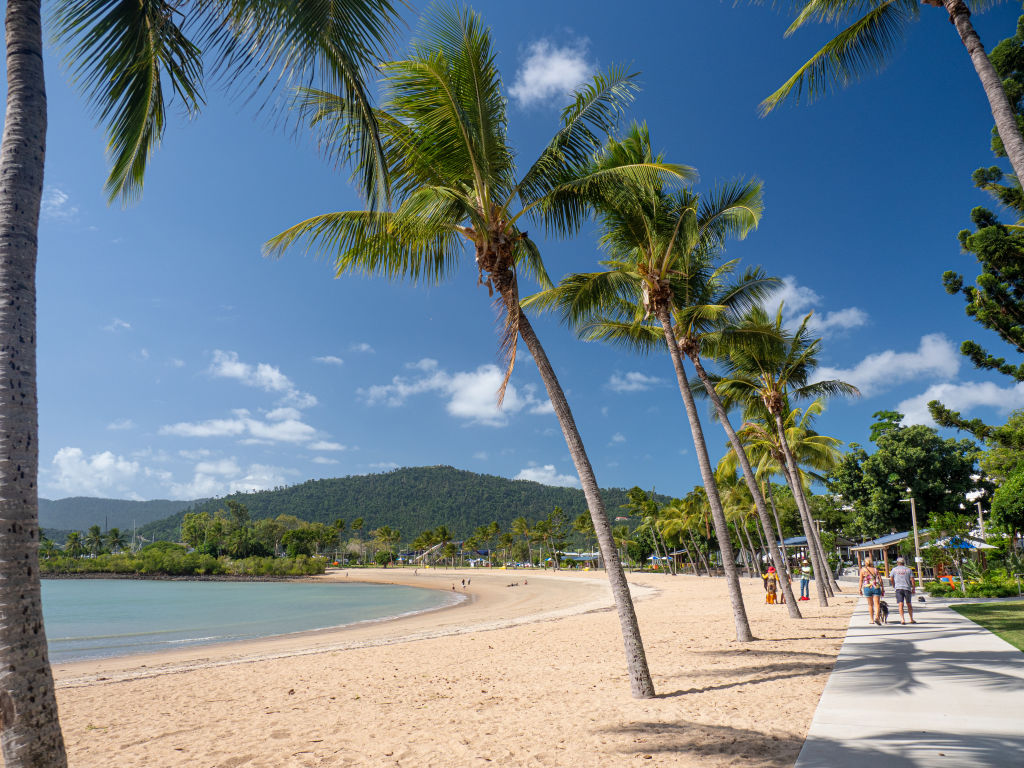 "The recent uncertainty of overseas travel has pushed people to secure lifestyle properties on or near the water, therefore increasing our local market by some 100-200 per cent," says Mark Beale, principal of Ray White Whitsunday.
"Part of our town's appeal is also the fact that buyers aren't restricted with heritage-listed homes, meaning they can build that dream beach house exactly as they'd like."
Regardless of its glamorous appeal, Beale notes how the town's laid-back vibe is a major drawcard, allowing affluent buyers to live incognito.
"Simply put, the way of life in Airlie Beach is about getting out on the water with friends and family," he says.
"We all have the opportunity to jump on a yacht every Wednesday and go sailing, explore Whitehaven Beach and deserted islands on the weekends, and get our city fix every couple of months."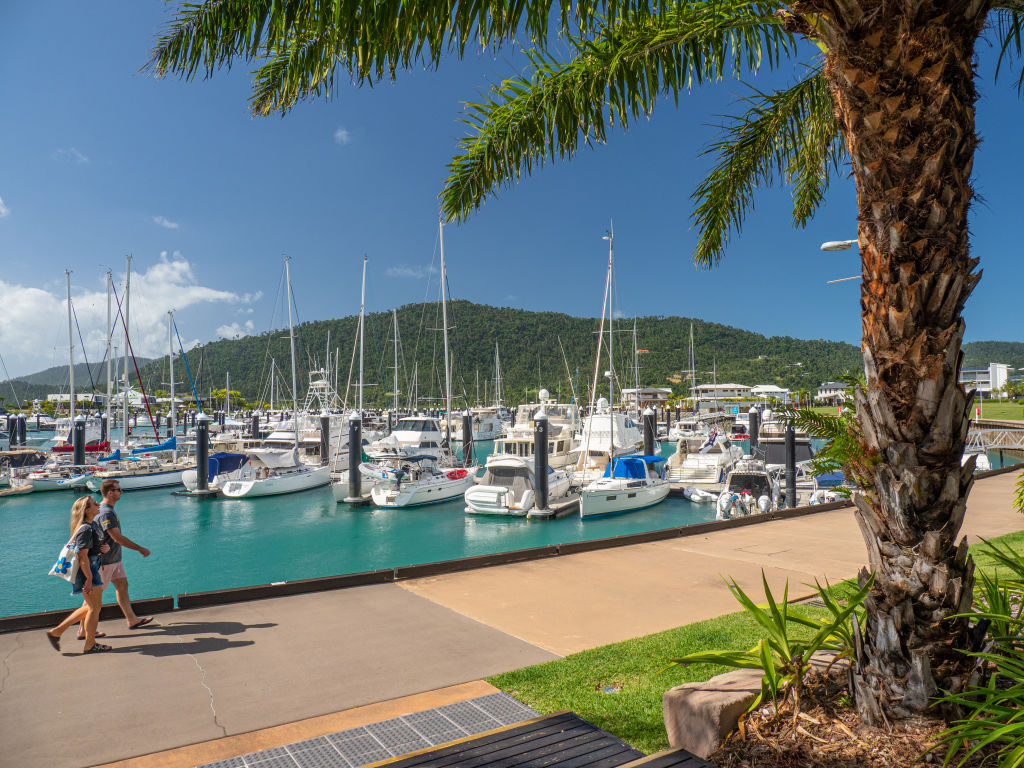 Originally from the Sunshine Coast, Alita DeBrincat, her husband and two kids relocated to Airlie Beach in 2008 for work.
She says it didn't take much convincing that this would be where they would happily live, work and play.
"You get your first sight of our paradise home as soon as you come over the hill and see a glimpse of our turquoise waters and bobbing boats – every day, this view truly makes you smile, and you get lost in what adventures lie ahead," DeBrincat says.
"The local community is also amazing. Our street is known as the Sunset Squad; we get together for street parties or a friendly Sunday afternoon game of bocce.
"I particularly love summertimes in Airlie Beach because, I say, the hotter the better – any excuse to take a dip in the pool, lagoon and, of course, the ocean."
One to watch
the finest homes in the Whitsundays, this newly completed, three-level residence, has a multitude of generous living spaces and sunny balconies, all offering stunning ocean views across Airlie Beach, the hinterland and beyond.