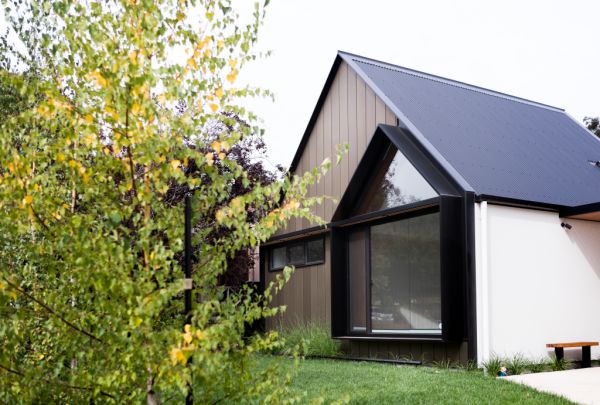 An adult's cubby house: Unique architectural home stands out in Ainslie
Who: The home of Michael and Marlene, by TT Architecture and Architekt  
Where: Leslie Street, Ainslie 
What: Suburban Scandinavian home with a unique pavilion design
Among heritage brick houses and retro homes of one of Canberra's oldest suburbs, you do not expect to come across the tall gabled roofline of a modernised Scandinavian barn, but on Leslie Street in Ainslie, that's exactly what you'll find.
Owners Michael Snape and Marlene Stolt dreamed of creating a home that was unique, functional for their lifestyle and suited to their block.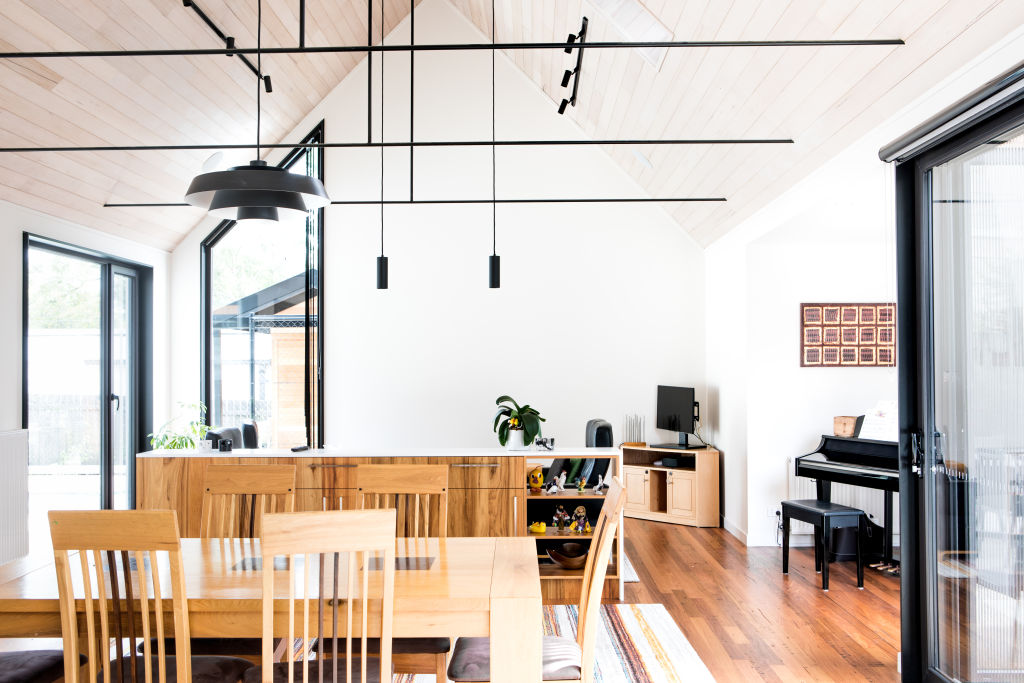 "We wanted a home that was different but not in a gaudy or outlandish in any way," Snape says.
They teamed up with local architect Tony Trobe of TT Architecture, having seen his finesse around the neighbourhood.
"They approached us looking to create something different, yet familiar, with an emphasis on design," says Trobe.
"Based on a very loose client brief of a single storey and lots of light, a style was struck that reflected the clients' Swedish backgrounds, was modest in structural definition yet was something unique to suburb."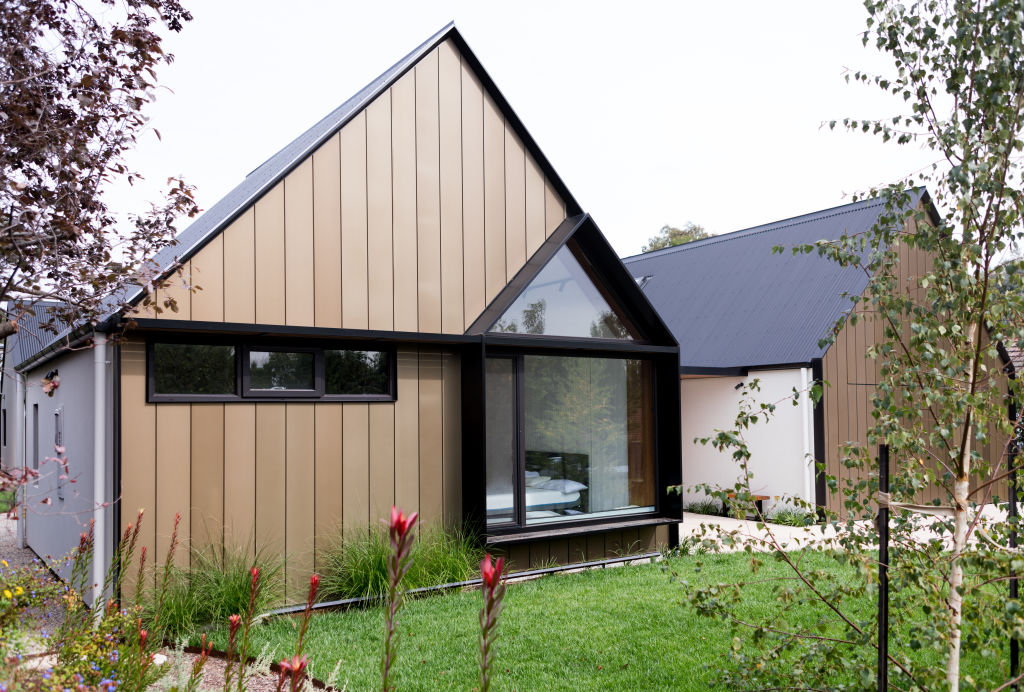 Also contributing to this design process was builder Dan Fitzpatrick of Architekt.
The origins of the design were derived directly from the block itself, which runs longitudinally north to south.
"Often with blocks with a long north-and-south rectangular axis, and with east and west to the long side, it becomes problematic to achieve good solar orientation," Trobe says.
"This constraint, however, became both the starting point and an opportunity for this design."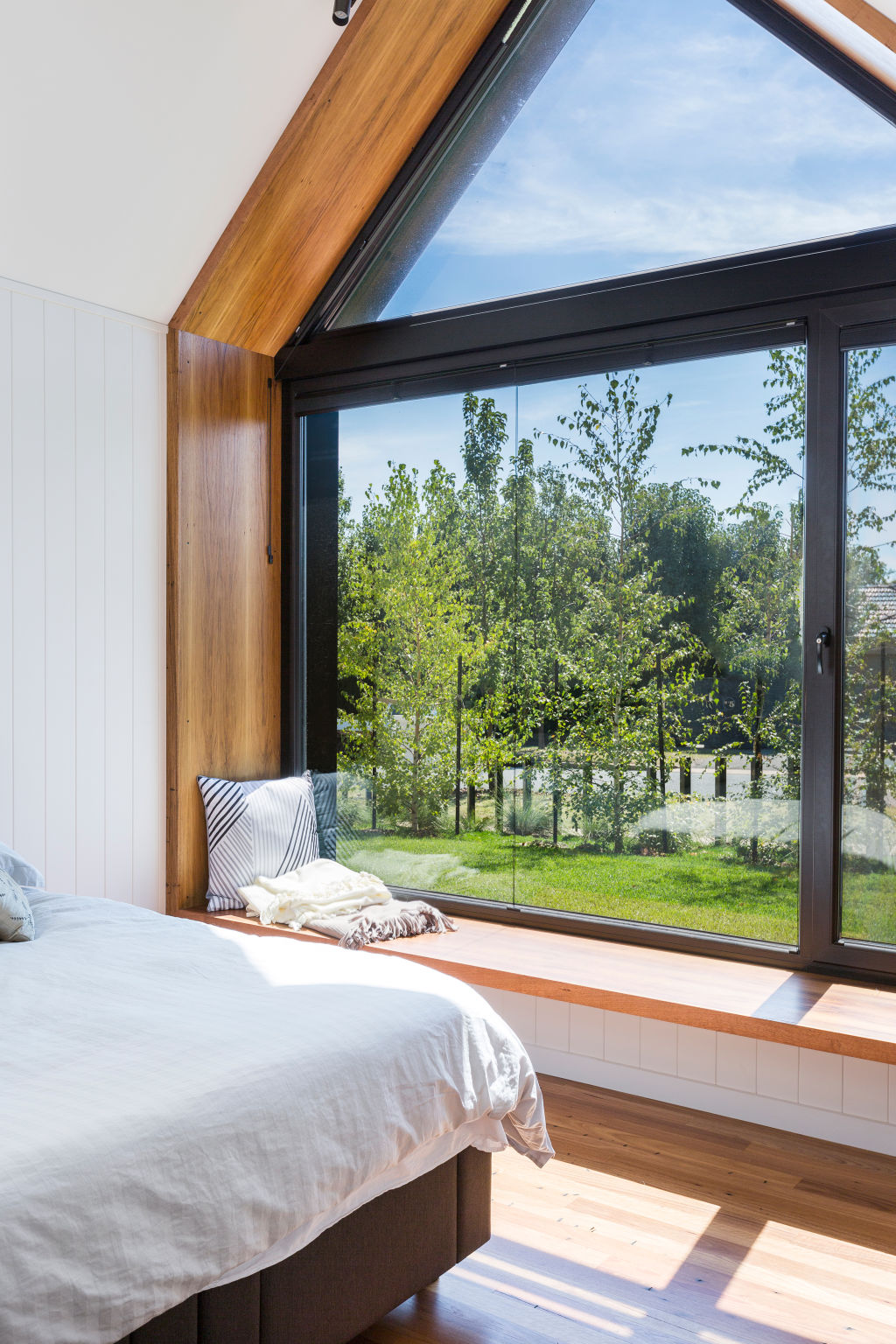 The home is made up of a series of four, north-facing "pavilions", connected by links or corridors, ensuring that each living space has adequate sunlight advantage.
"It is a simple, crisp and non-typical domestic architectural typology," Trobe adds.
Stepping through the front door reveals clean lines with minimal details, paired with a subdued palette of concrete softened by warm wood tones.
Gabled roofs, which create soaring high ceilings, are consistent throughout the pavilion holding the main bedroom suite and the living area.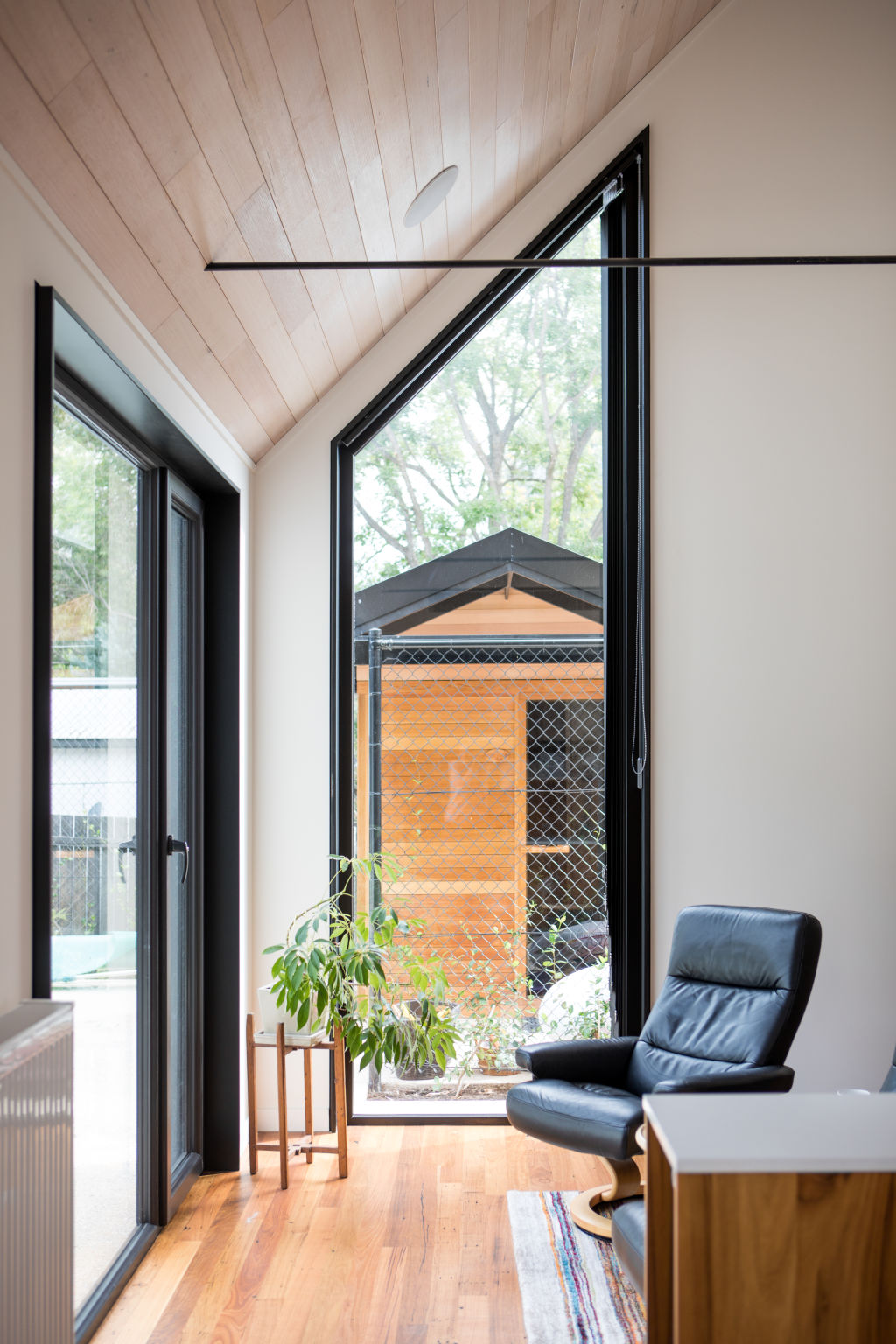 "The simple barn-like building elements have been dressed in modern clothes," Trobe says.
"The inside/outside relationship is very important in contemporary domestic design and in response to our climate.
"The outside spaces are turned into what are effectively functional, attractive and inviting outdoor rooms."
An al fresco dining space occupies the outdoor area by the kitchen, while a pool and sauna are nestled beside the living room, and a chicken coop and vegetable garden are just a step from the laundry.
Floor-to-ceiling glass lines much of the wall space of the pavilions, allowing you to see each end of the house.
Internally, there were many challenges that existed to create a consistent interior that would seamlessly transition between pavilions and links.
"The mix of cut roofs lining up with floor-to-ceiling glazing, timber-lined walls and ceilings, material junctions, mix of differing heating solutions, flat-roofed areas and long runs required intricate planning and forethought," Fitzpatrick says.
Trobe says: "The well-resolved details and excellent workmanship have resulted in an innovative exemplar of contemporary architecture. It is a tribute to all involved."
"The home has generated many positive comments and it is hoped that the building will continue to be a model of good design and reference point for the suburb for many years to come," he says.