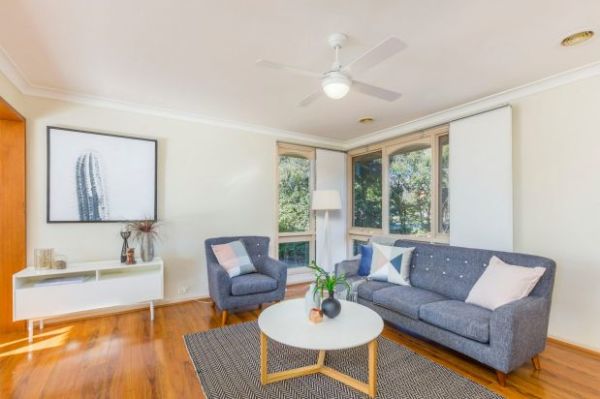 Auction watch: Canberra clearance rate tops 90 per cent
Competitive bidding between two eager parties ensured the short, sharp sale of a four-bedroom house in Holder.
The Weston Creek sale was among 51 ACT properties scheduled for auction on Saturday and contributed to a staggering Canberra-wide clearance rate of 91 per cent, according to Domain Group data.
More than 50 people gathered at 2 Spowers Circuit to watch three registered bidders vie for the home.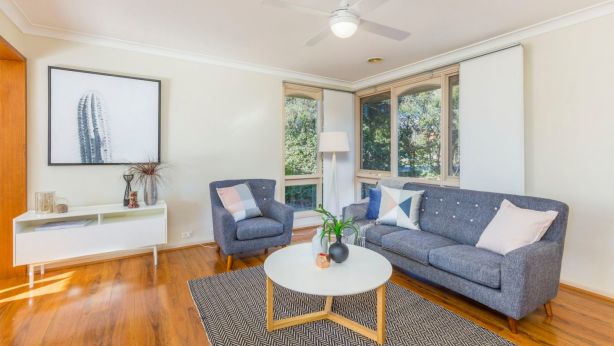 The renovated four-bedroom house was beautifully presented and Luton Properties Woden agents Anthony McCormack and Anthony Weston saw more than 70 groups at open homes.
Just two of the three registered parties were active bidders, but the bidding rose quickly from the opening bid of $600,000, flying past the $700,000 mark in $5000 increments and only slowing when it hit $735,000.
In the end, the opening bidder secured the home for $745,000.
Mr McCormack said it was a great result for Weston Creek.
"We were sort of thinking it might get high $600,000s, which just shows the strength of the market," Mr McCormack said.
Luton Properties had the biggest sale of the day with 27 Tasmania Circle in Forrest selling for $2,875,000 via Richard and Sophie Luton.
27 Tasmania Circle in Forrest sold for $2,875,000. Photo: Supplied
Strong sales were also recorded in Gungahlin where a Nicholls house sold under the hammer for $1,385,000 via Maria Selleck Properties.
The resort-style property at 5 Angles Court is next to Gungahlin Pond and the golf course and features a magnificent outdoor entertaining area.
5 Angles Court in Nicholls sold for $1,385,000. Photo: Supplied
Maria Selleck said her company, which holds a 100 per cent auction clearance rate for 2017, is discerning when it comes to auctions and opts for them when it's the best method of sale for the property.
"We always utilise the sales method that's most appropriate for the home and the family at the time of marketing," Ms Selleck said.
"I felt that the location and the style of the home was suitable as an auction property.
"The clients and buyers are very happy and that makes me exceedingly happy."
Canberra's 91 per cent clearance rate was a huge spike from last week's 67 per cent and topped the year-high 90 per cent clearance rate, which was recorded two weeks ago.