Auction Watch: Family houses in sought-after Kingston and Farrer snapped up
Lovingly-renovated houses in some of Canberra's most sought-after suburbs were snapped up at auctions on Saturday.
Among them was one of a small number of houses in the apartment-filled Kingston. The heritage-listed cottage at 15 Cunningham Street sold for $1.25 million.
Selling agent Holly Komorowski of home.byholly said a young professional couple from Canberra purchased the house. They were among 11 registered bidders vying for the property.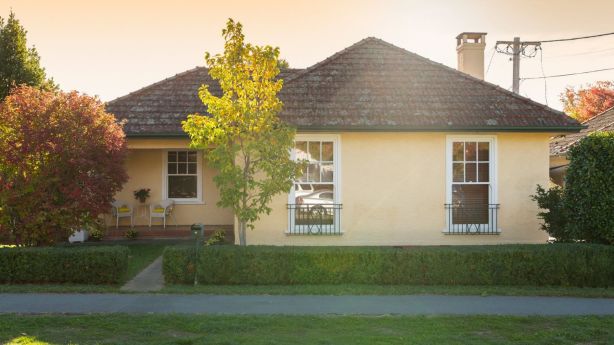 "Many people were keen to secure the home because one, it is cute and beautiful and has a lovely feel, but also that location is fantastic," she said.
"There was really strong bidding from the start."
Number 15 Cunningham Street had been tastefully updated by its previous owners, retaining its 1920s features.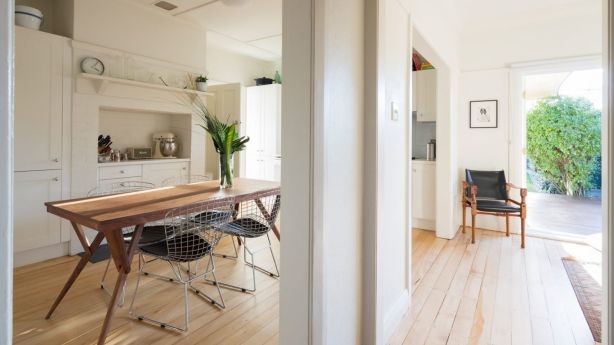 Ms Komorowski said a limited number of Kingston houses came onto the market, with only two recent sales in the suburb.
The sale was among about 70 auctions scheduled on Saturday. It contributed to a solid clearance rate of 78 per cent, up from last weekend's 54.5 per cent, according to Domain Group data.
In Canberra's Woden Valley another rare house was snapped up at auction.
31 Moodie Street in Farrer. Photo: Supplied
The four-bedroom property at 31 Moodie Street in Farrer attracted an opening bid of $900,000, with a handful of registered bidders tussling for the home.
The house was on the market by the $972,000-mark. Two parties were clearly attached to the picturesque property, with bidding climbing past $1 million.
It was eventually snapped up by a couple from Adelaide for $1,017,000.
Selling agent Andrew Curren of LJ Hooker Tuggeranong said one of the pair had travelled to Canberra a day earlier to inspect the house they had admired from afar.
"He spotted it a few weeks ago and had been looking at the photos and description online but didn't have a chance to get here until yesterday morning," he said.
"His wife hasn't seen it yet, apart from the photos."
Mr Curren said some of the underbidders had inspected the property four or five times.
"I think there was a bit of emotion," he said. "It's very hard to miss out."
Allhomes. Canberra. Domain. May 13, 2017.?31 Moodie Street in Farrer.? Photo: Supplied
Mr Curren had also formed an attachment to the property – it has belonged to his parents for 35 years.
"The house is about twice as big as when they first bought it and completely different; it's now rendered, they've gone through three different kitchens," he said.
"Some people really loved the presentation…I think they responded with their bidding today."