Auctioneers to represent ACT on international stage
"Going… going… gone!"
If you're buying your dream home those three words have the potential to be the best you'll ever hear.
There's not shortage of notable Canberra auctioneers, and on Thursday four senior and six novice agents fought it out to see who was the best in the game at the Real Estate Institute of the ACT's annual auctioneering championships at the Hellenic Club in Woden.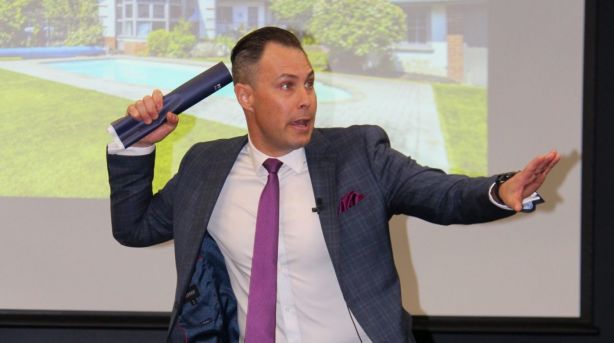 The event drew a large crowd and the atmosphere was buzzing with excitement as they watched the contestants put their skills on show in front of a judging panel which included, among others; James Pratt, Raine & Horne Australia/International director of auctions; Bob Jury, of Bob Jury Auctions; and Josephine Huynh, Allhomes editor.
There were two competitions running on the day – the REIACT auctioneer of the year and the REIACT novice auctioneer of the year.
Two finalists from the auctioneer of the year category were announced to represent the ACT in the Australiasian Real Estate Institutes' Auctioneering Championships in Auckland in October.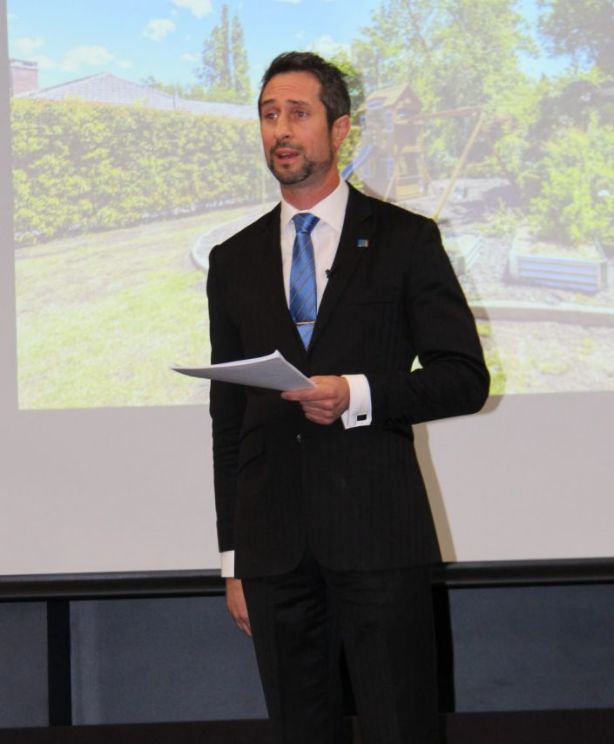 Mark Larmer of Independent Property Group Inner North & City and Alec Brown of Peter Blackshaw Manuka were named the two finalists.
Mr Larmer has attended the Australiasian championships before and said the standard of competition increases every year.
"What won the competition three or four years ago wouldn't win it today and the performance that will win this year won't be good enough to win next year, that's how fast everybody is growing in this profession," he said.
"You are rubbing shoulders with the best auctioneers in Australasia."
Mr Brown said he believes the ACT has a good shot this year.
"To be announced as a finalist was a big relief because the quality of the competition was really high," he said.
"Between Mark and myself we've got a really good opportunity to progress further than anyone ever has in the ACT before."
He was also a finalist last year.
"It was quite the experience and I'm all the better for having been there once," he said.
Other Auctioneer of the year competitors included Frank Walmsley and Nic Salter-Harding.
Novice of the Year contestants included Jenna Dunley, Ben Lewis, Aaron Dixon, Rick Meir and Jack Flynn. These industry 'ones-to-watch' will have to wait to hear the verdict with the winner announced at the REIACT Excellence Awards on September 15.
Allhomes was a major sponsor of the event.