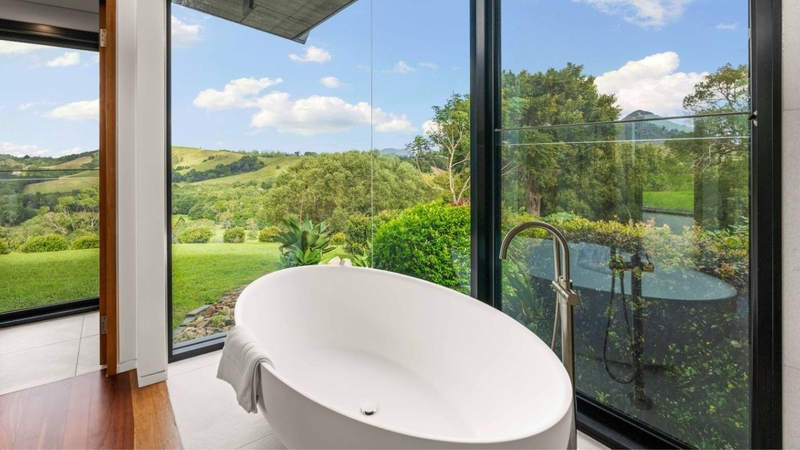 Bathrooms where you can shampoo with a view
How do you know you are living in the lap of luxury?
When even the bath has a view.
At the highest end of the market, a soaking tub with a vista is a feature that architects and interior designers execute to ensure the humble bathroom is extra special.
It's one of those six-star flourishes that you only see when you move the search pin to the $4 million-plus bracket.
To cure the winter blues, here are fives coastal homes on the market right now that are ideal for owners who don't mind if a neighbour holding an ultra-long lens can see them the way nature intended, and want to shampoo with a side of ocean view.