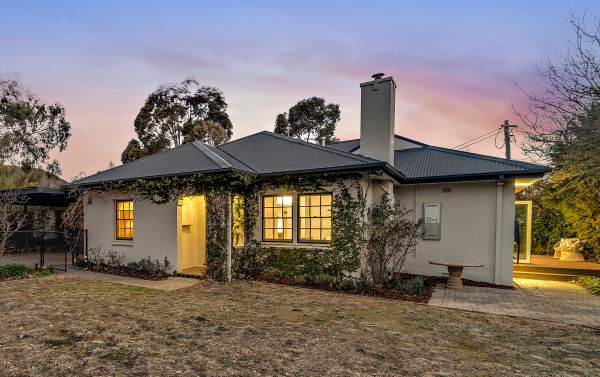 Old meets new: The best heritage-listed homes for sale in Canberra
Ashleigh Webb, Lucy Bladen
Opportunities to secure heritage homes in Canberra are few and far in between.
The nation's capital is littered with heritage precincts in the Inner South and Inner North but they are rarely listed for sale. Which is perhaps why it's so surprising there are a handful listed for auction in the coming weeks.
From charming cottages to heritage homes with a modern touch, there are properties ideal for those who have an appreciation of the old or eager renovators keen to tackle a renovation.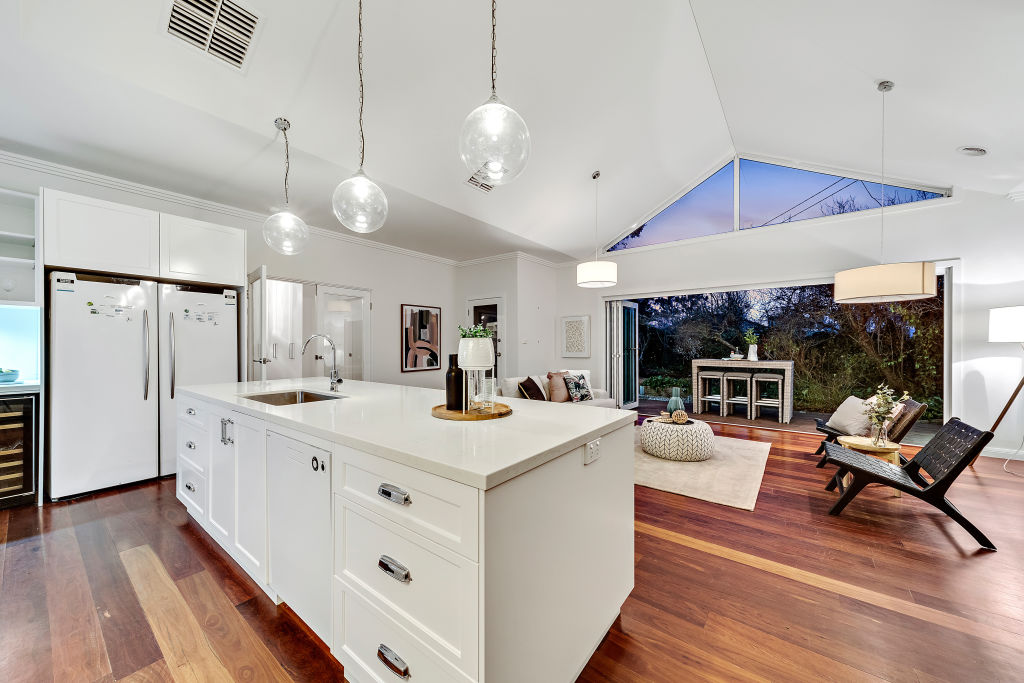 In Ainslie, a tastefully renovated heritage property at 8 Suttor Street is set to go under the hammer next weekend.
Placed on the cusp of the city and with picturesque streetscapes, it's here where Kate and Brad found the own little heritage-listed gem on a large corner block, but the pokey rooms and labyrinth layouts of old no longer suited the modern family who yearned for collective spaces to spend time together.
The couple set about the renovation and extension of their character home, which would take just shy of two years as they sought to retain the original ambience and aesthetic.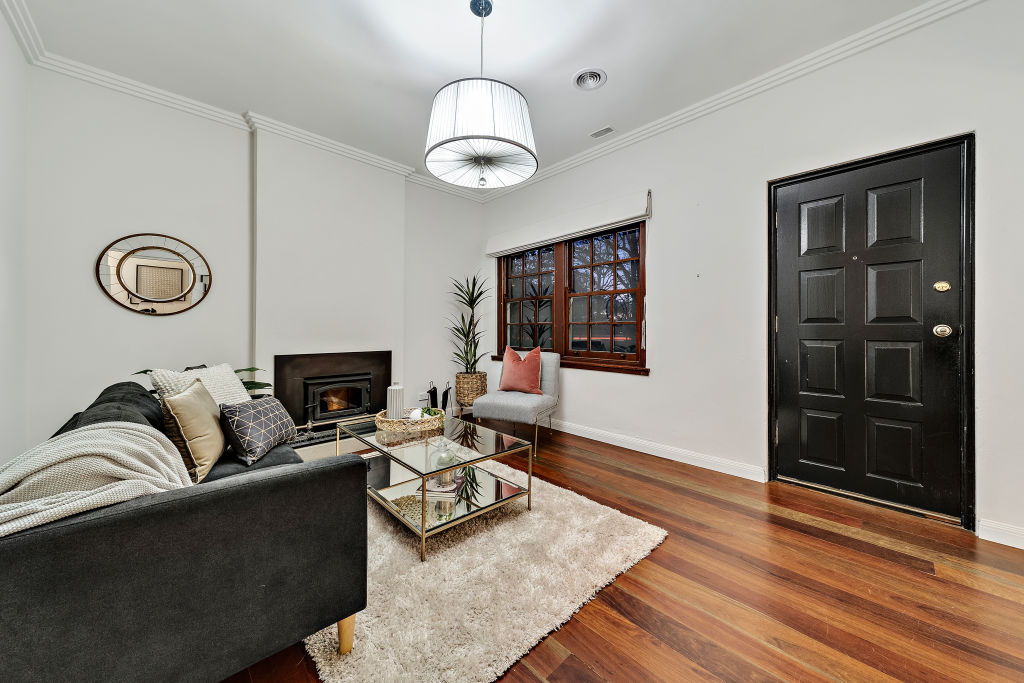 "We loved the look of the house; the unique windows, high ceilings, a front porch and floorboards throughout but wanted more space for family," says Kate.
"Due to the heritage restrictions we wanted to keep with the period aspects of the home but a cleaner, updated version."
Other much-loved staples of the original build included the fireplace, green areas, and traditional internal trims, which lent a warm, vintage feeling to the property but lacked contemporary elegance.
After engaging an architect, waiting the 12 months for permissions and approvals, and employing a highly recommended builder, construction began on 8 Suttor Street.
Although the entire house was renewed and refreshed, the most noticeable change is present in the main living quarters. The open-plan kitchen, living and dining space is a makeover marvel with a five-burner gas cooktop, hardwood floors, vaulted ceilings and expansive retractable glass stacker doors that lead out to the wraparound deck.
"The outside space was amazing with fruit trees and beautiful oaks, but it wasn't clearly visible from inside the original property," says Brad.
Now, the garden and surrounding foliage are a showcase piece that can be enjoyed year-round.
Throughout the home upgrades were made in the way of insulation and plumbing, double glazing to windows and doors, ducted heating and cooling, electrics, sleek cabinetry, and sumptuous bathrooms.
The configuration of the home was just as important as the overall feel and look of the finished product.
"Every bedroom needed to be at least three metres by three metres – this required moving walls and adjusting robes, but we felt a bedroom was not a real bedroom if it was any smaller," explains Kate.
North-facing, opposite parklands, and within walking distance to the shops, this humble homestead-turned-gracious residence has all the makings of a modern-day sanctuary.
Allhomes' top picks of heritage-listed homes on the market:
Price guide: $1.35 million +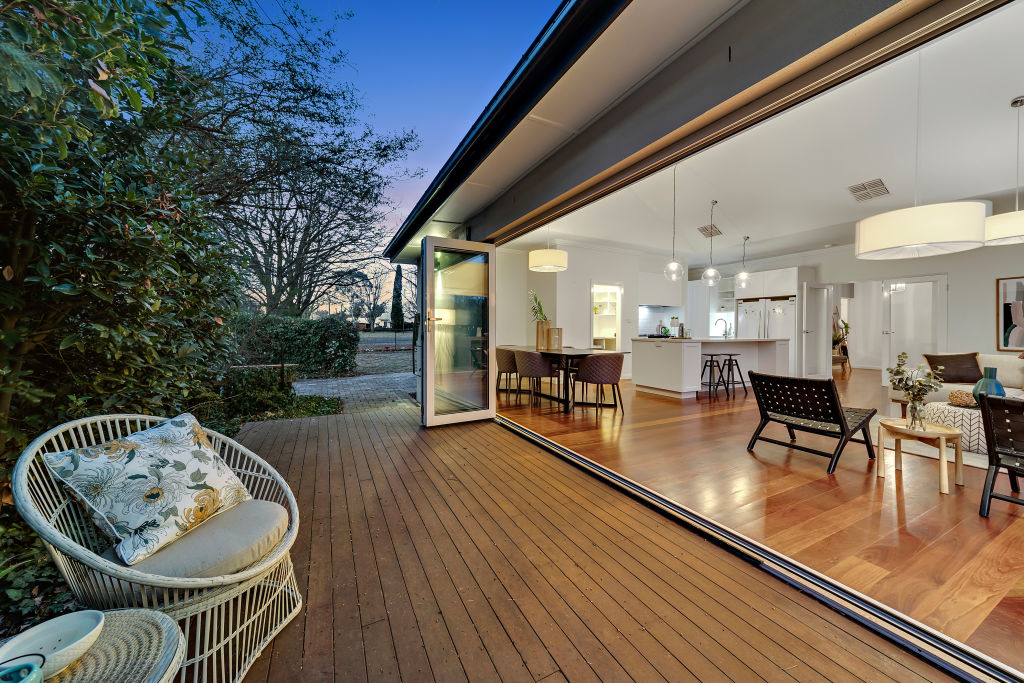 5 bedrooms, 5 bathrooms, 2 parking spaces.
Auction: 10am, September 21
Agent: Ray White Canberra, Peter Walker 0418 628 043
Another opportunity to buy an Ainslie heritage home that has undergone a renovation. The thoughtfully extended three-bedroom is tucked away behind an established hedge and has character features such as nine-foot ceilings, Jarrah polished floorboards and a cosy fireplace. There's also a separate studio out the back.
Auction: Noon, September 14
Agent: LJ Hooker Dickson, Stephen Bunday 0416 014 431
There's not much single residential in Barton, and most of what there is falls under a heritage listing. This 1920s house is another that has been updated but retains many of the character features. As part of the renovations the hosue was completely rewired, underground plumbing and cables were replaced and new roof tiles were installed to accommodate solar panels.
Auction: 10am, September 21
Agent: Luton Properties Manuka, Miriana Cavic 0409 366 266