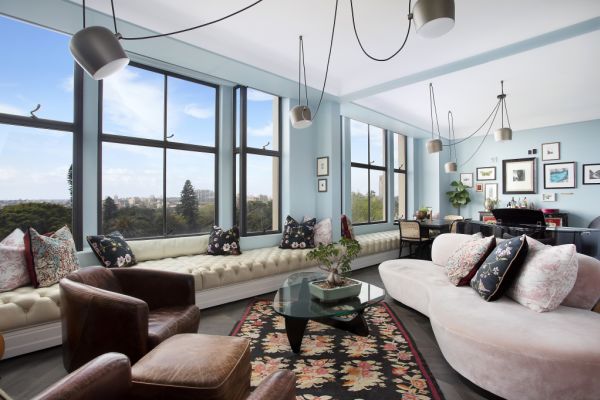 Best in Show: Elegant redesign of a two-bedroom apartment inside The Astor hits the market
When The Astor was officially opened in 1923, it was not only billed as Sydney's first and finest residential address in the CBD, but also the tallest "skyscraper".
The developer John O'Brien had billed the £100,000 project as a "new concept of apartment living" that offered a level of luxury and style which has captivated Sydney's well-heeled ever since it was opened by then premier Sir George Fuller.
Designed by leading architects of the time Donald Esplin and Stuart Mould, the 13-storey building commanded uninterrupted views down to the harbour and even the Blue Mountains from the back – long before more contemporary buildings blocked the view.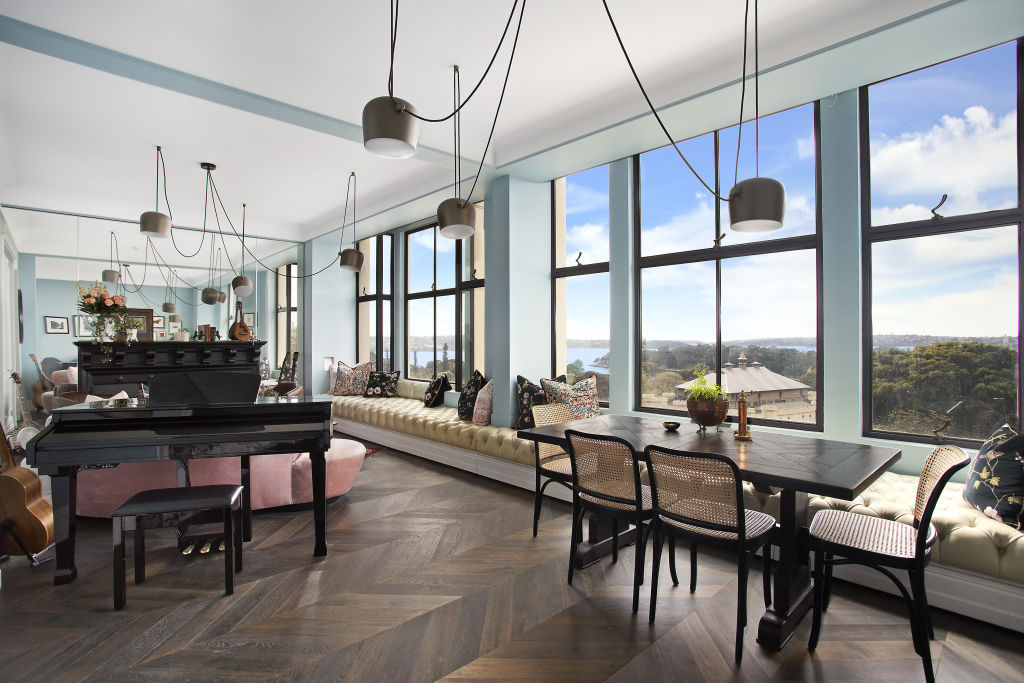 And what it lacked in parking it made up for in services, with its own florist, general store, laundry and barber at various times, and at one stage a restaurant known as the Macquarie Inn that was linked to the kitchen in each apartment by a dumb waiter.
The who's who of Sydney establishment have come and gone, from early residents like artist Portia Geach, arts patron Samuel Henry Ervin and philanthropist Dame Eadith Walker, to Barry Humphries, Mark Bouris and, until recently, Cate Blanchett and Andrew Upton. The latter sold their amalgamation of three apartments last week, clocking up the building's first sale in the double-digit millions in the process.
And now another rare offering from the heritage-listed building has been listed, this time the two-bedroom home of Kerry Brown.
Brown purchased the level-six apartment overlooking the Royal Botanic Gardens about four years ago, and commissioned a complete redesign by BKH's lead architect Iain Halliday that would not only reflect the building's understated elegance but also its historic integrity.
Halliday was no stranger to The Astor, having undertaken an extensive redesign of the apartment of adman John Nankervis in the late 1990s. "Those Astor apartments have their drawbacks in terms of contemporary life," said Halliday.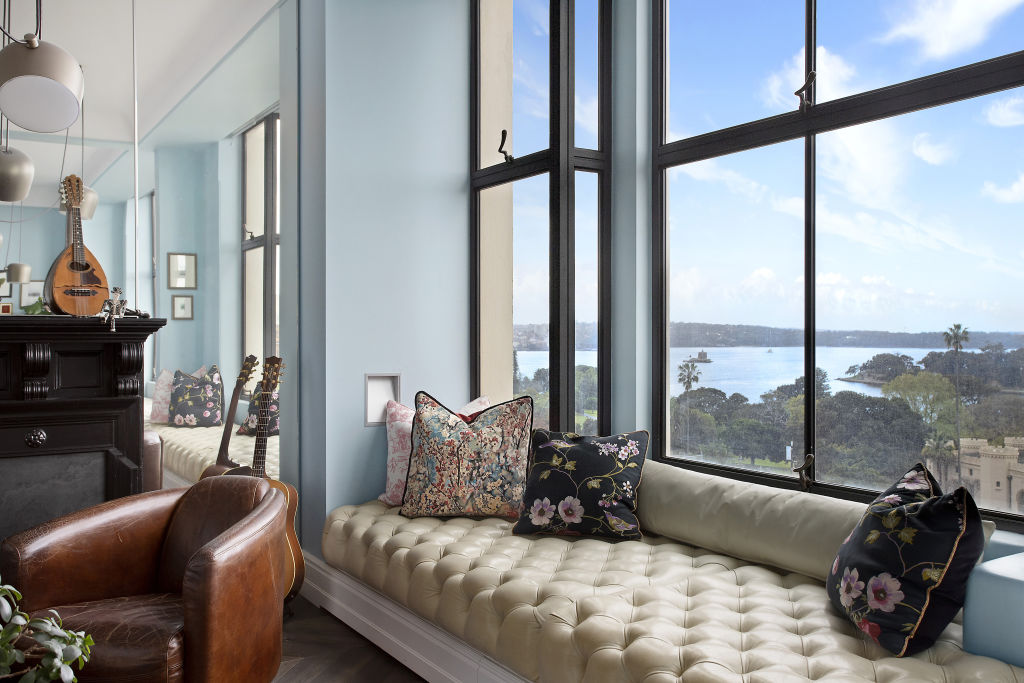 Gone is the penchant for a kitchen hideaway of a century ago. Instead, Halliday said, "People want their kitchen opened to the living spaces."
And so it was that Halliday's most recent renovation reproduced every inch of flooring, walls, architraves, skirting and ceiling in the apartment to match its original finish, but doubled the size of the main living area and opened the kitchen up to the living space and hallway
The lavish finishes include bespoke wallpaper, a silk-upholstered main bedroom, dark timber parquetry floors and plush window seats.
And just as Halliday's redesign of the Nankervis apartment featured in Belle magazine more than 20 years ago, so too did Brown's feature in the same title in November 2018.
The two-bedroom apartment returns to the market with David Newgrosh, of his eponymous agency, and Brad Pillinger, of Pillinger.