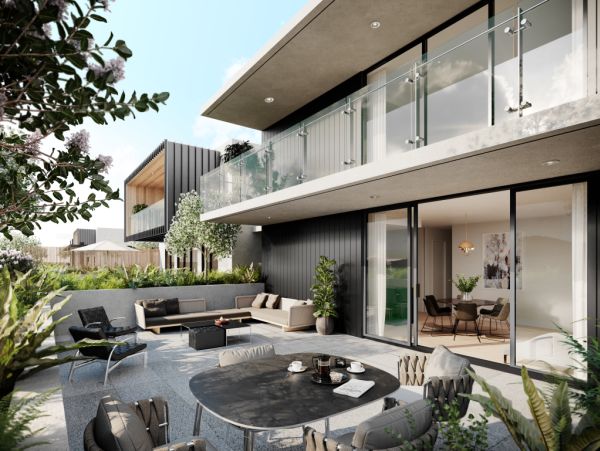 Braddon welcomes the third release in the Founders Lane development
Regardless of the time of year, it's no secret that the sunrises over Mount Ainslie are quite breathtaking.
It's this exact view that provided the inspiration for Dawn, the third release in the Founders Lane precinct.
"Over the past two years we've been building the first stage of Founders Lane, The Mark and Provenance, and I've spent a lot of time on site early in the morning," says JWLand's head of development Michael Prendergast.
"Be it the middle of winter or summer, the one constant is that the sunrises at Founders Lane are wonderful, so it was only appropriate to call the building on stage three Dawn."

The development sees 207 one and two-bedroom apartments enter the market, built with meticulous attention to detail and conveniently located in the CBD.
"Dawn is responding to current market demands," says Prendergast.
"We're seeing that buyers of one and two-bedroom apartments want floor plans that meet their needs – so that's what we've provided. Sun-filled living rooms, ample storage and a well-appointed quality kitchen are what sets these units apart."
Key features within each apartment include Smeg appliances, reconstituted stone benchtops in the kitchen, ducted reverse-cycle airconditioning, double-glazed windows and sliding doors, basement parking with remote access and an audio-visual intercom.
Within Dawn is a central courtyard. It provides a quiet oasis and allows natural light and cross ventilation to the apartments. There is also a communal rooftop garden, offering a quiet refuge and spectacular views to Mount Ainslie.
Designed around three beautiful heritage trees, Dawn pays homage to Canberra's past using recycled bricks on the facade.
"A lot of time has been spent designing a facade that complements the surrounding residential buildings," says Prendergast.
"Typically, you see bricks predominately used around the base of a building, but we've been able to incorporate brick up almost the entire height of the building.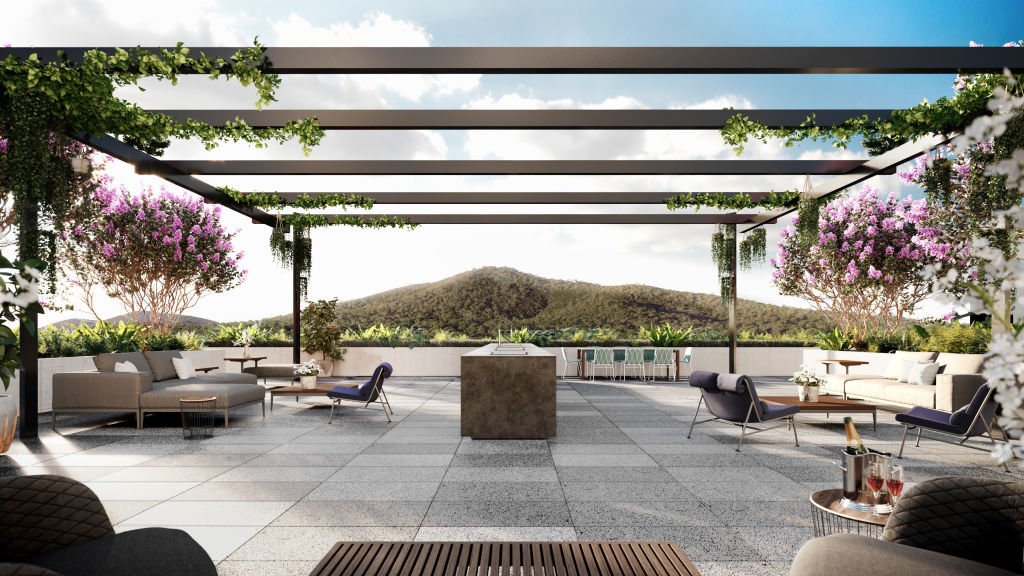 "We've also designed a building that has inherently low ongoing body corporate fees. Building materials have been chosen for their durability and we've opted to not provide costly amenities like swimming pools and the like."
Situated between the city and Braddon, Dawn occupies one of the most popular positions in Canberra.
To the north is Lonsdale Street and an endless tapestry bars, cafes and restaurants. To the east is the vast nature reserves of Mount Ainslie, and to the south, just a single road separates Dawn from the Canberra Centre and the increasingly vibrant city centre.
With spring finally upon us, imagine simply hopping on your bike to ride down to Canberra's favourite flower festival, Floriade, or stroll into Braddon to enjoy a coffee and salad at Eighty/Twenty Food, an afternoon Aperol Spritz at Assembly or an evening gelato at Messina.
Expected completion is 2022.
Price guide: $389,000 +
Agent: JWLand, Jason Watson 0425 366 663