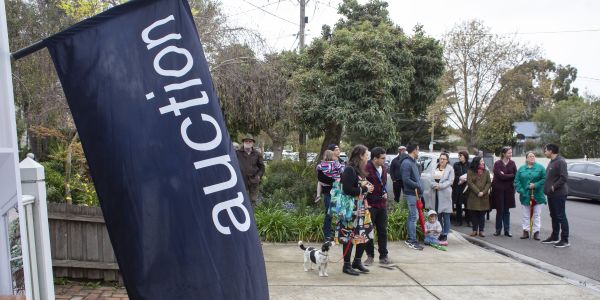 Canberra auction market finishes the year on a low note
Canberra's auction market has finished the year on a low note, with preliminary data showing the clearance rate slumped again on the final major Saturday of auctions for the year.
From 60 reported auctions, only 44 per cent sold under the hammer.
The most expensive sale over the weekend was at 59 Brereton Street, Garran which went for $1.3 million.
The most affordable was at 37 Bettington Circuit, Charnwood for $445,000.
While the auction market finished the year on a downturn, for most of 2018 clearance rates remained steady.
In the 11 months to November 2018, 62 per cent of auctioned homes sold under the hammer, and 49 per cent of units.
Belconnen remained the "auction powerhouse" over the year, with the highest clearance rates throughout 2018.
The year kicked off with a bang, with January recording a clearance rate of 79 per cent, but there was a lower volume of auctions, which can skew statistics.
From February to September (excluding June, 59 per cent), the clearance rate remained above 60 per cent – the RBA benchmark for house price inflation.
Domain senior research analyst Dr Nicola Powell told Allhomes, "When the clearance rate is above 60, it indicates we will see price growth, but when they start falling below it means we will see a weakening market."
The auction market started to slow in October with a monthly clearance rate of 55 per cent.
But clearance rates significantly slumped in November, with less than half of the properties auctioned selling under the hammer. The clearance rate of 45 per cent was Canberra's lowest in five years.
Dr Powell attributed the decline to a "greater choice of homes on the market and a tighter lending environment … creating tougher selling conditions for vendors".
Over the first three weekends of December, the clearance rate has been 40 per cent, 48 per cent and 44 per cent, respectively.
According to Allhomes listings, there are 33 scheduled auctions for the remainder of the year with a majority taking place on Wednesday night.
The first auction of 2019 is set to take place on Saturday, January 19.